Will Bryant is an Austin, TX based artist. His work weaves together humor with commerce, fun, and positivity. In his sculptural installations, photographic still lives, and commercial illustration projects, there is always a sense of exuberance at play with a colorful palette. His work has been plastered across advertising campaigns, t-shirts, record sleeves, posters, magazines, furniture, snowboards, underwear, and also exhibited internationally. In 2013 he was awarded as a Young Gun by the Art Directors Club. When not working, he enjoys hanging out with his daughter and wife, reading about "sports", shooting hoops, or lounging in expensive sweatpants.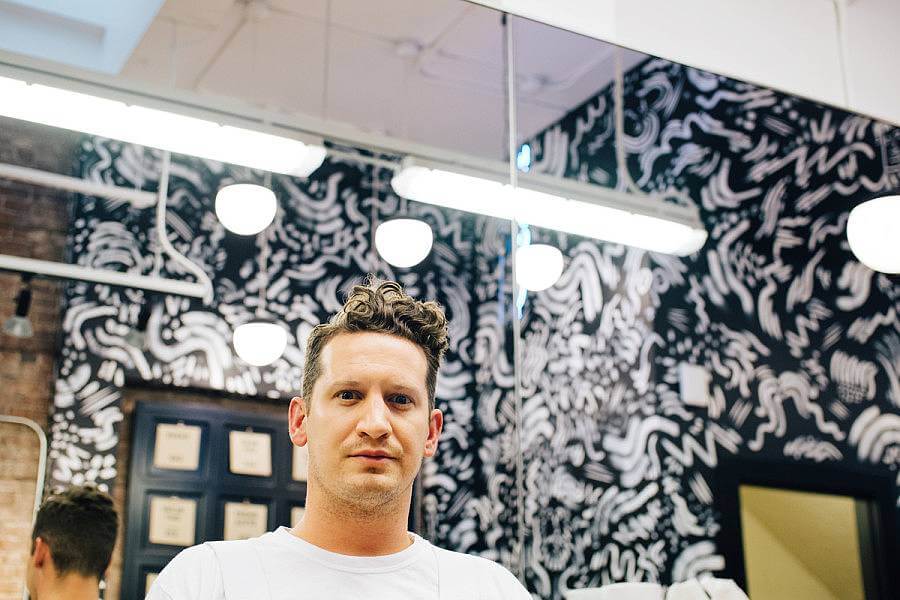 Tell us a little bit about yourself and what you do. I grew up in east Texas playing sports, trying to standout while simultaneously trying to fit in, and occasionally making stuff. For the past eight years I've worked full time as an illustrator/graphic designer. I've tried to position myself more as an artist for hire that is fun, approachable, and easy to work with. I often collaborate with brands on promotional projects, apparel, editorial illustration, packaging, visual identities, and also have a strong desire to make more gallery work. The work is exuberant, slightly irreverent, struggles to be critical, and most of the time is wacky/goofy/playful.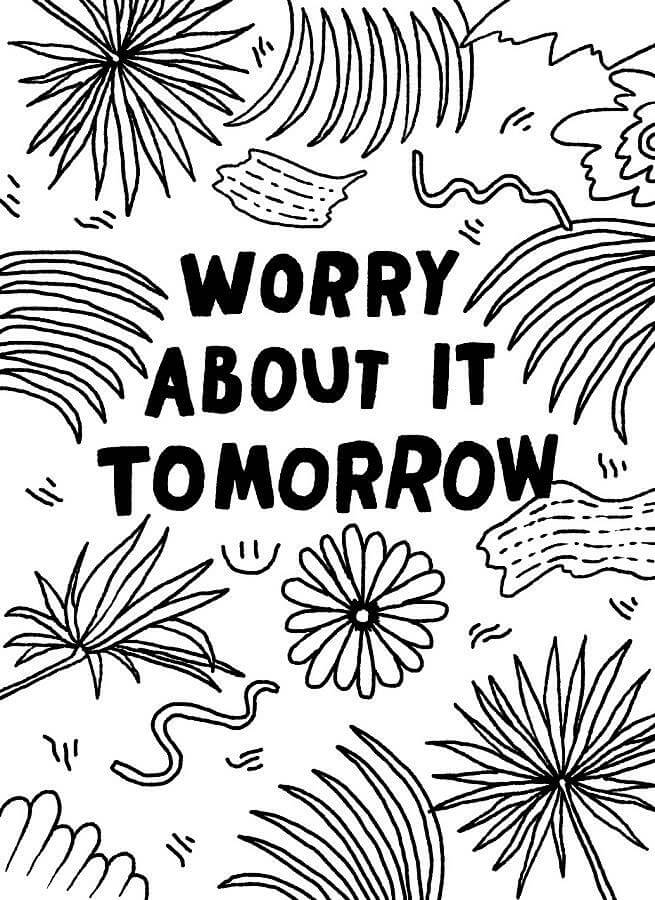 What are you really excited about right now? My daughter is almost two years old and it's been an amazing human experience watching her grow and learn. I also enjoy looking for interesting basketball hoop situations wherever I go. Currently I am very anxious/excited to get into my new studio in the next month or so. It will be an ideal setup for cranking out personal projects as well as hustling on client work.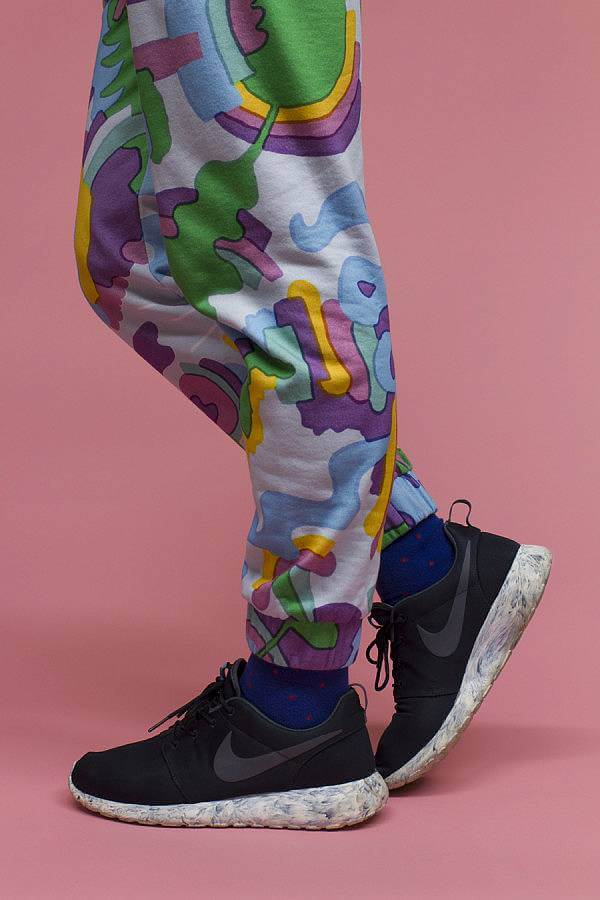 What artists or designers are you interested in right now? Big fan of these folks: Evan Trine, Morgan Blair, Ben Sanders, Ellen Van Dusen, Keetra Dean Dixon, Adi Goodrich, and Bijan Berahimi.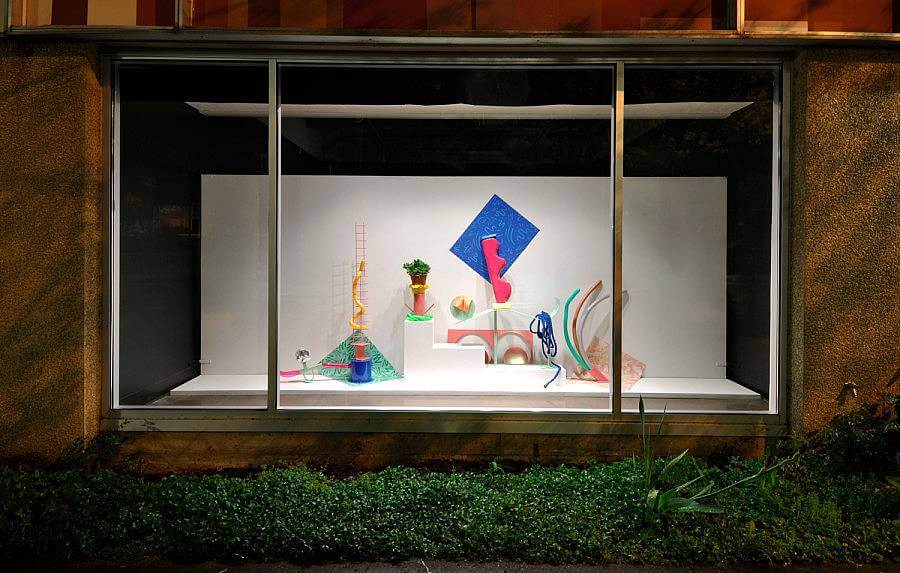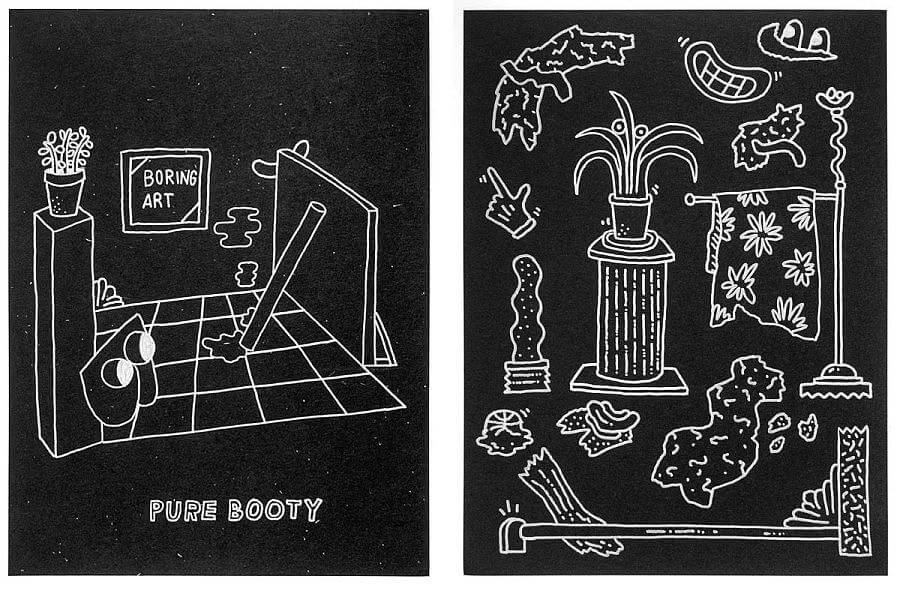 How did your interest in art or design begin? I suppose I can recall some important moments in my childhood that contributed to my interest in art, but undergrad at Mississippi State is where things really clicked. That might not sound like a very inspiring place, but it was for me. I met some influential professors (Kate Bingaman-Burt, among others) and started deejaying ridiculously themed parties where I would do installations and make merch for each show (i.e. "Sweatageddon, the sweat that ends all sweat"). That was a really important time for me creatively. It helped shaped my voice, experiment with style, and develop more diverse interests.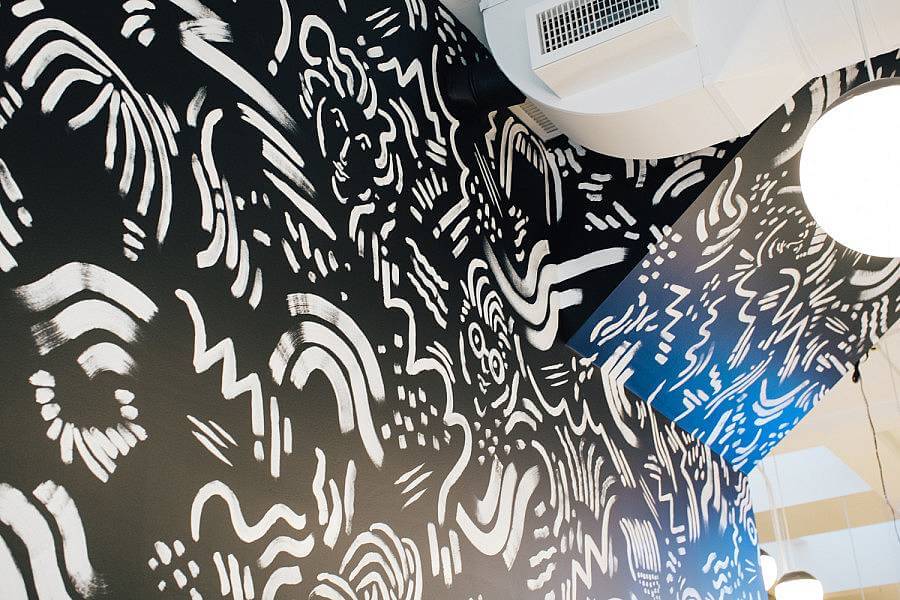 What is one of the bigger challenges you and/or other designers are struggling with these days and how do you see it developing? Personally speaking, I struggle on the daily to focus and give my attention to things that matter in the moment. Part of that struggle derives from a dependency on technology—which I have a strong, but conflicting relationship with. I would assume most people do. Finding balance between making work, running a business, and supporting a family is hard regardless of profession. It's important to fight for time to make your own work and to fight for downtime to nurture relationships. For me, time outside with my family and exercise help me have some sense of balance.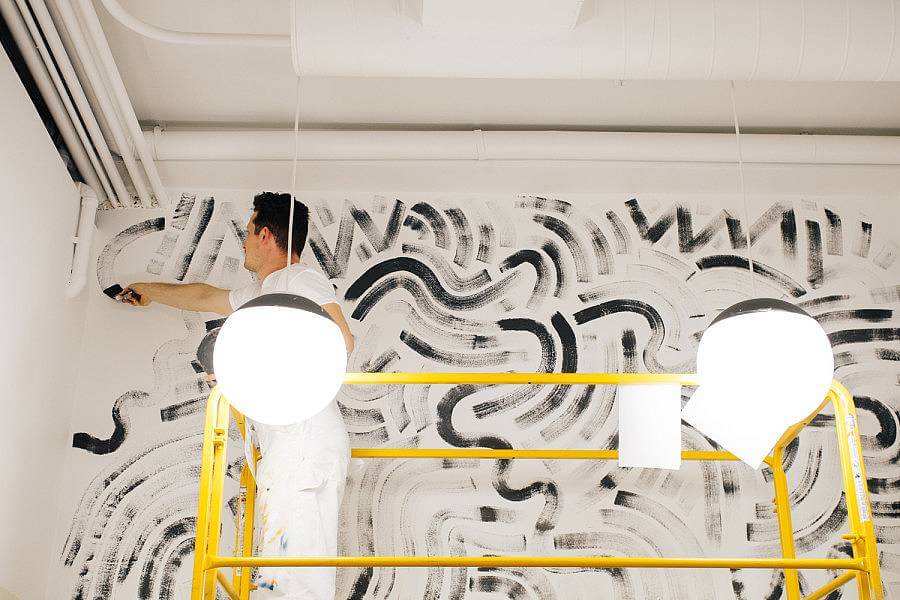 What products or companies are you interested in right now? I really like it when I'm fans of the people I get to work with. There are some great humans behind Poler Stuff, The Athletic, and Rudy's Barbershop. My good friend Eric Trine is producing a lot of fun furniture and objects for the home. Keep your eyes peeled for some sweet stuff for the the best room in the house…the bathroom!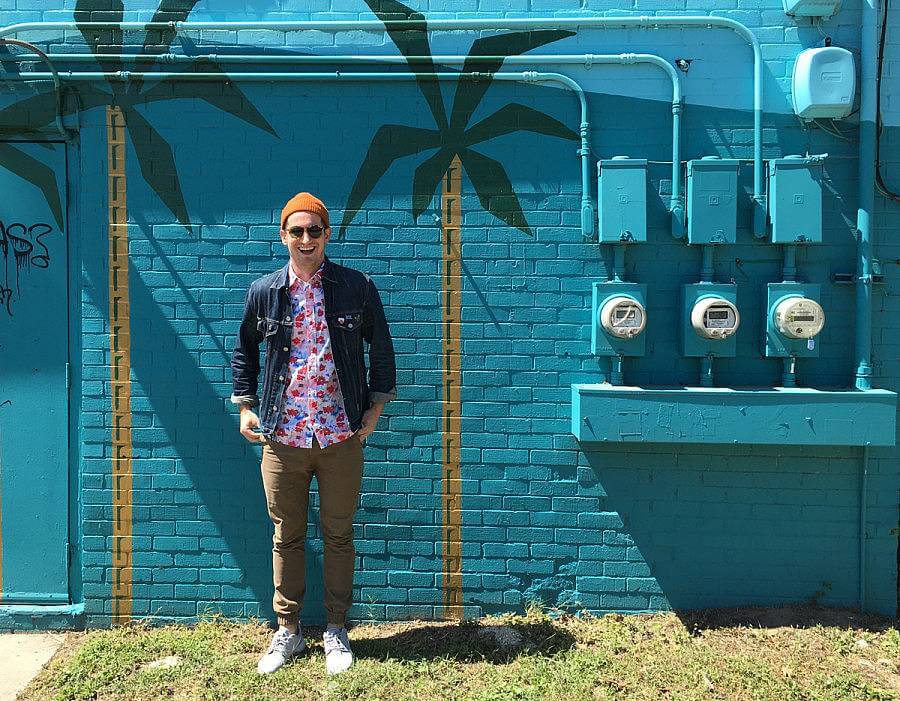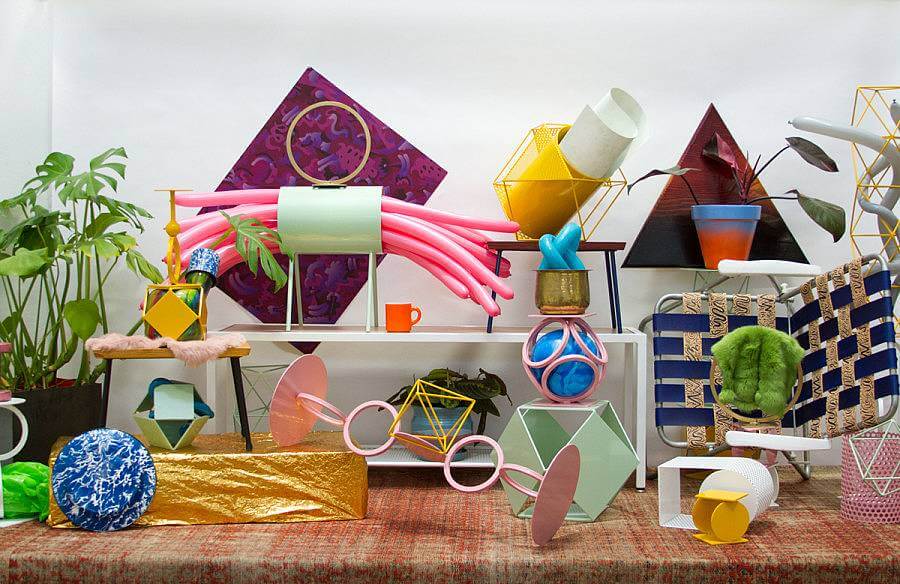 What is your snack/beverage of choice when working in your studio? Give it up for the banana and that potassium boost.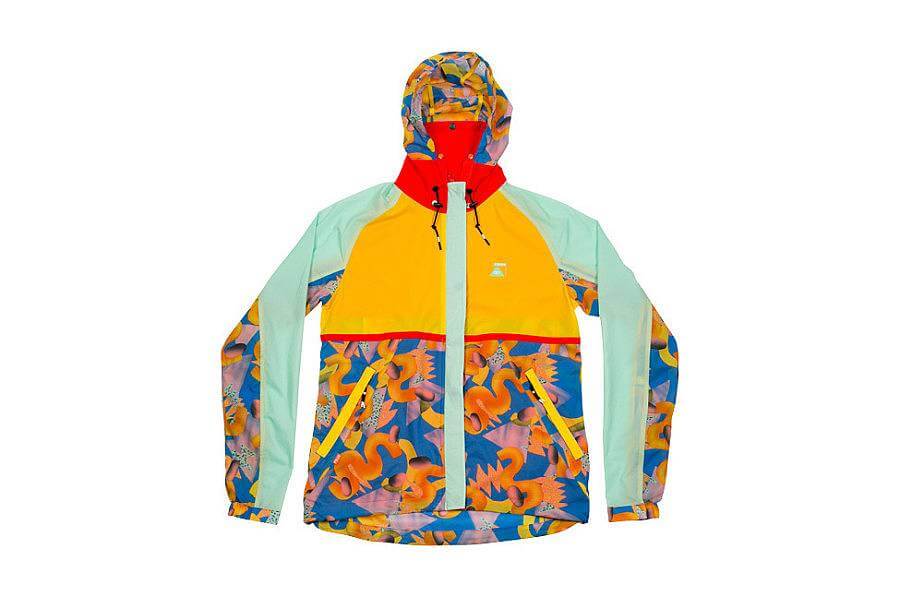 What was the last show you saw that stuck out to you? Mark Mothersbaugh Myopia at The Contemporary Austin. Experiencing his sound machines in person is pretty incredible. His collection of over 30,000 postcard drawings is also impressive—not only the number of them, but the plinth presentation is really nice. With that said, Ben Sanders show Foreign & Domestic at Carl & Sloan Contemporary is still on my mind from last year. Texture, color, and form were totally poppin' off.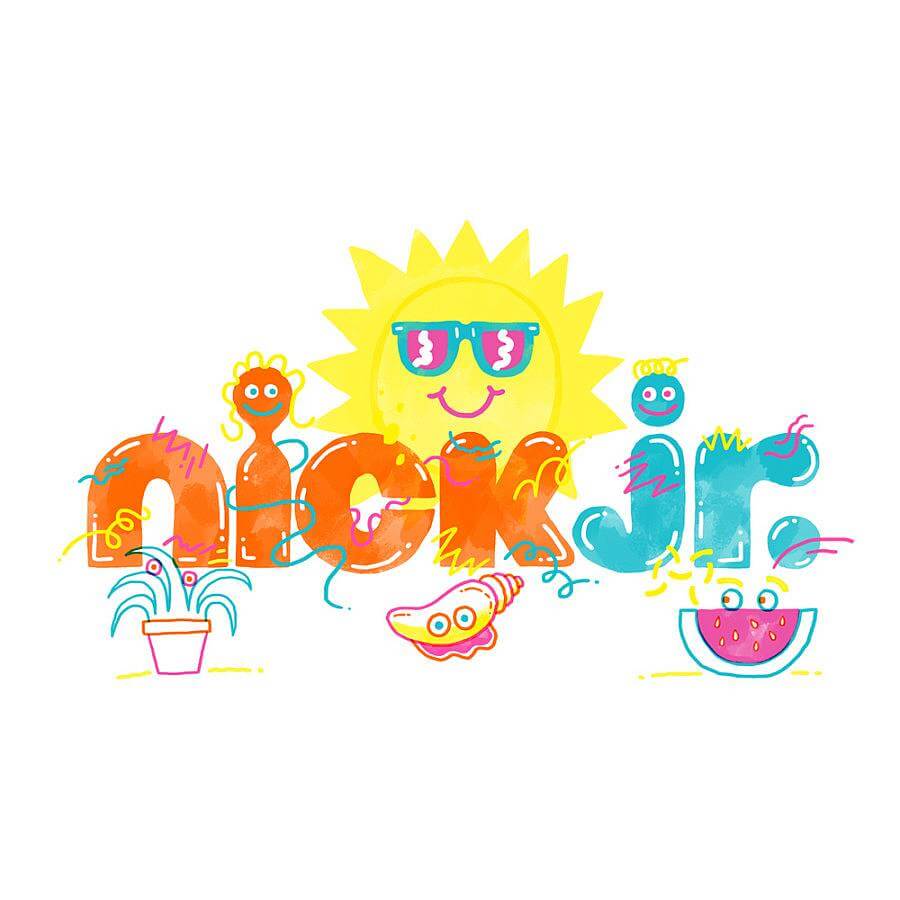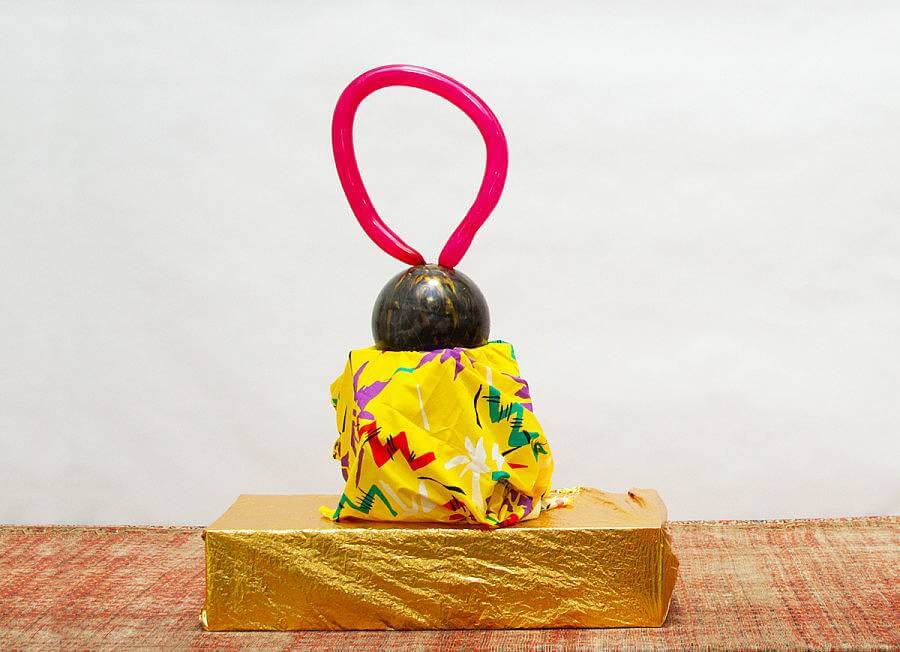 What are some recent, upcoming or current projects you are working on? I recently did a mural for Rudy's Barbershop on N. Mississippi Ave in Portland, OR that was a lot of fun to jam on (no projection or clear execution approach, mostly improv). SXSW brought in projects for Hewlett Packard Enterprises and Bud Light. Once I move into my new studio I'm going to be gearing up for a summer solo exhibition with some new paintings, photographs, and sculptures.
Tell us a joke. Why can't you hear a pterodactyl go to the bathroom? Because the "P" is silent.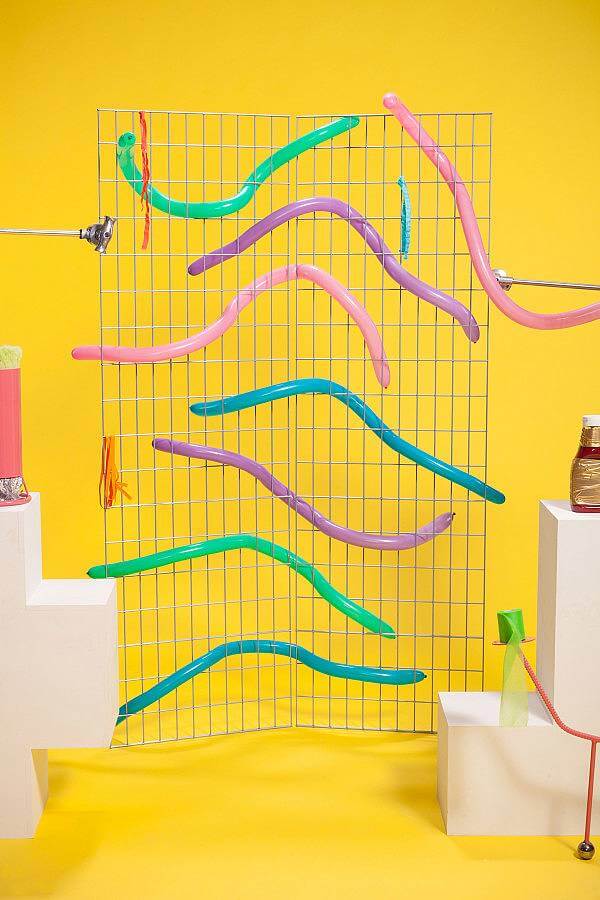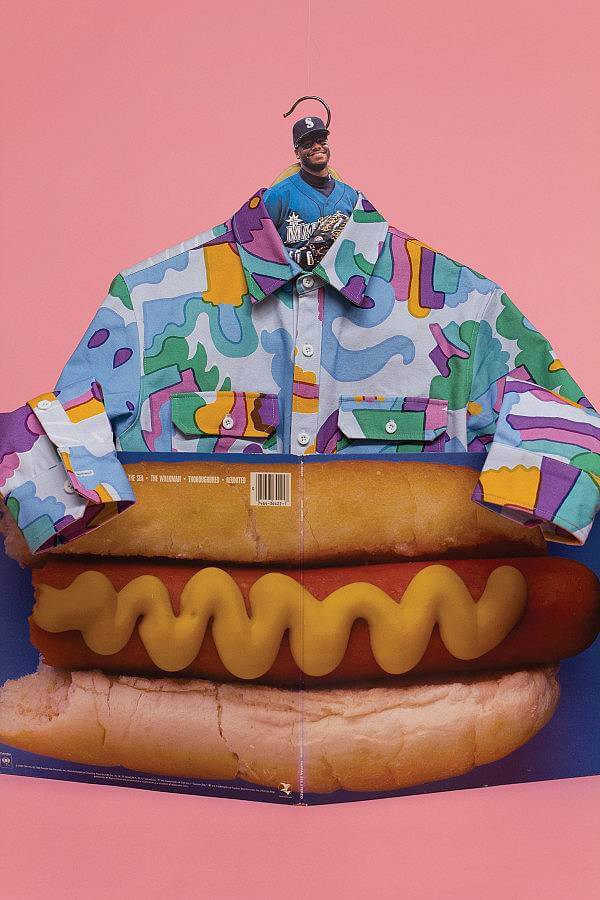 How has living in Austin affected your design practice? One immediate impact has been location based projects for SXSW. In my current studio setup, I'm around more designers and photographers (less illustrators) so that has a direct influence on project feedback. I'm also eating a lot of tacos every week.