Matson + Palmer makes luxe, one-of-a-kind, hand-dyed, hand-woven cashmere throws and pillows. Each piece is naturally dyed with various roots, bark, wood (and even insects) by Jane Palmer, and then woven on a hand-operated Jacquard loom by Christy Matson. Using cashmere yarn hand-spun by a woman's co-op in Afghanistan, the LA-based duo have combined their expertise to create a unique line of functional art — no two pieces are alike.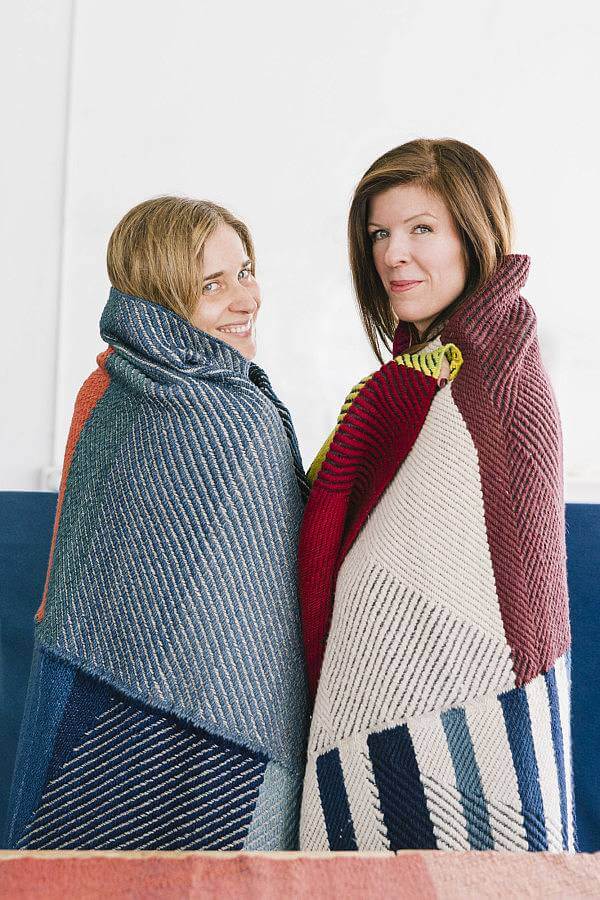 Tell us a little bit about yourself and what you do. Matson + Palmer is a collaborative project between artists Jane Palmer and Christy Matson. We make one-of-a-kind textiles in our Los Angeles studios (blankets/pillows/rugs) using thoughtfully sourced materials, including hand-spun cashmere that supports an Afghani women's co-op and surplus/deadstock linens from the Los Angeles denim industry. All of our pieces are naturally-dyed with various roots, bark, flowers, and even two insects by Jane and woven by Christy on a special hand-operated Jacquard loom. We never make the same design twice partly because we work with such small quantities of surplus materials but also because we both come from art backgrounds, and we are creatively fueled by new ideas and designs. We made our first piece two years ago and our collaboration has been evolving, growing and changing ever since.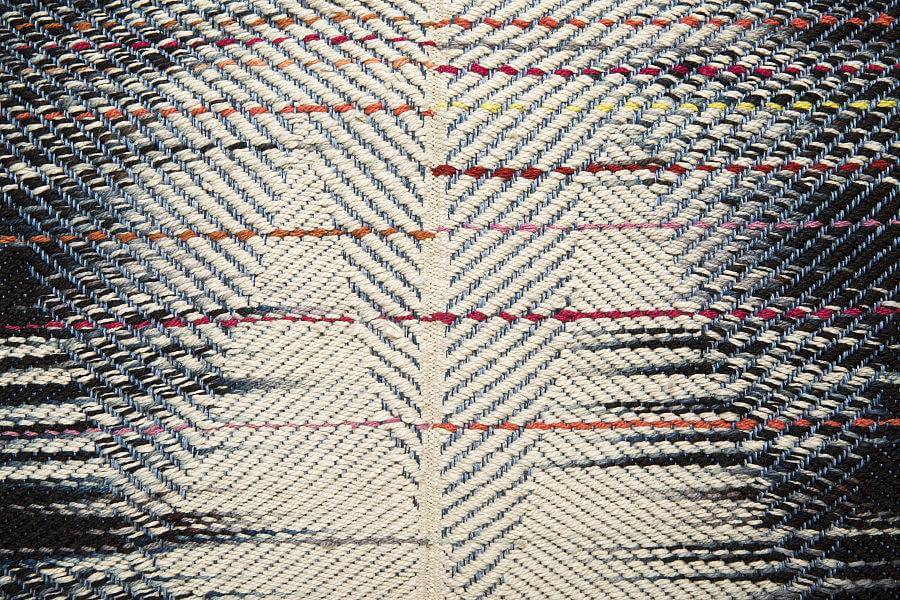 What are some recent, upcoming or current projects you are working on? Our first pieces were blankets made from hand-spun cashmere yarn from a women's cooperative in Afghanistan. It's super soft and luxuriously thick! When we wanted to start experimenting with rugs it just didn't make sense to use such a luxe material for a floor textile. We started looking into other sorts of unique materials and at the end of 2015 we developed a new type of "yarn." Jane had amassed a lot of naturally-dyed fabric over the past few years, so we transformed it into a type of thick cording. We've been doing some preliminary experiments with this new material and are pretty excited about the results so far!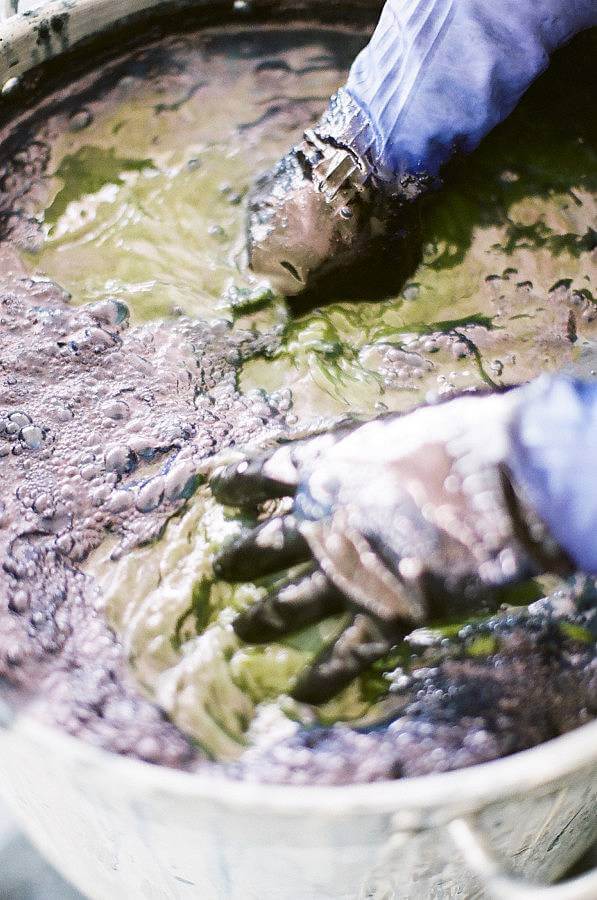 What is one of the bigger challenges you and/or other designers are struggling with these days and how do you see it developing? Making the jump from hand-doing something yourself to getting your product manufactured is a struggle on many levels (which is an idea we often toss around but are not actively pursuing). It's emotional to let go because the product will change, but it's seems necessary if you want to hit a lower price point for a broader customer-base and to make enough of a product to be financially viable. Along those lines, both of us are artists and know how to make something incredible, but neither of us really like to wear the sales and marketing caps. We hear this struggle echoed by so many other amazing artists/designers we know!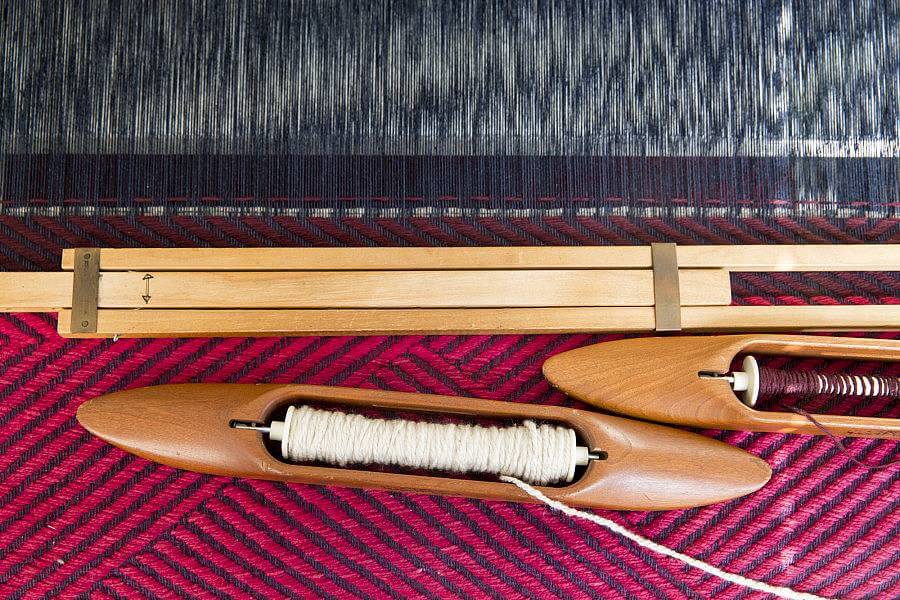 How did your interest in art or design begin? Christy: We both have MFAs in Textiles and studied art in school (Jane at SAIC, Christy at CCA). I've  had an interest in textiles since a young age. I didn't realize it was something I could study though until I got to college. In 1998 I took a semester off from my undergraduate studies to go walk through the mountains in Nepal; it was there that I fell in love again and again with textiles and for the first time saw someone weaving on a backstrap loom. Having grown-up in place (Seattle, WA) where cloth typically comes from the fabric store, not a hand loom, this left a huge impression on me. I signed up for the art program in Fiber at the University of Washington as soon as I got back to the States.
Jane: I also have always had an interest in textiles and fabric since a young age. I grew up in the Appalachian mountains of Tennessee and my mom was part of the craft scene there. I have always had an inclination to use what's available around me to make things — for example I would make baskets and paper out of Kudzu, a fast growing vine that grows all over the South. I would even make my own hairspray out of lemon juice, water and sugar! It makes a lot of sense that I started using plants around the area for dyes, and from there my passion for it just basically exploded.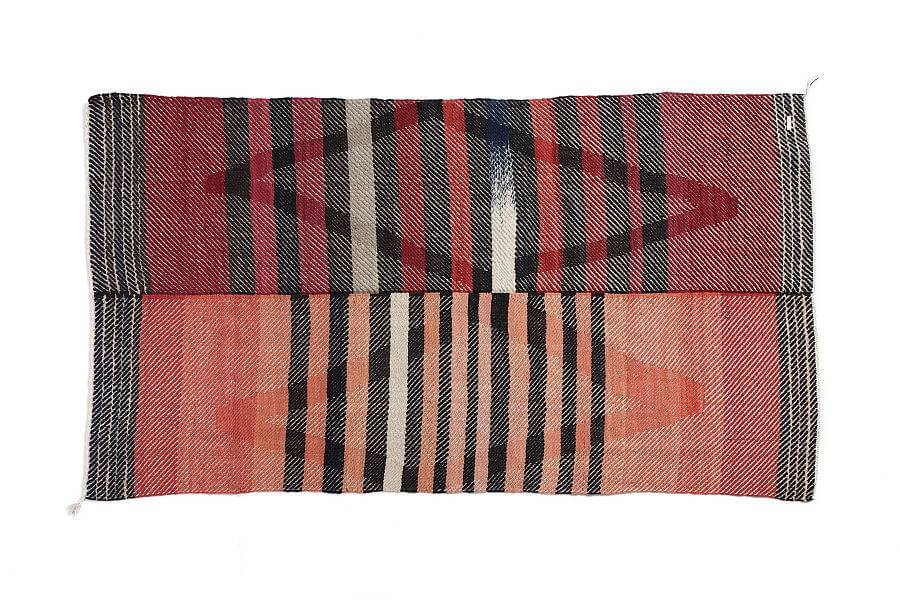 How has living in LA affected your practice? Jane: think a lot more about beauty since living in Los Angeles. And not necessarily the starlet kind, but the natural beauty of the ocean, the cliffs, the mountains. Or a beautifully carved door to a gate in the Los Feliz neighborhood, for example. I have always enjoyed making beautiful things, but I think I am more conscious of it as a design principle than I was before.
Christy: Los Angeles makes me re-think color time and time again. In the same way that the city abruptly ends at the Pacific on one side and the San Gabriel mountains on the other, the colors collide here in equally stark and jarring ways. For example, the neutrality of concrete and the native plant life contrasting with the neon shock of bougainvillea in five saturated shades of pink never gets old.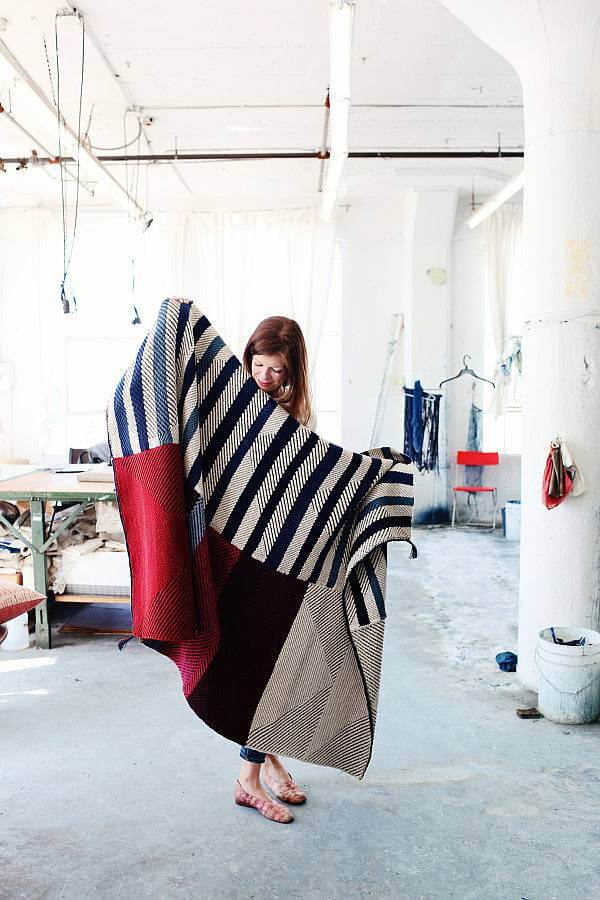 What materials do you use in your work and what is your process like? We use small quantities of materials that other larger-scale companies consider to be excess or things that are too irregular to use in industrial manufacturing: hand-spun cashmere, local alpaca, surplus linen warps and alpaca mill ends. All of our dyes are natural and come from leaves, roots, barks and insects all over the world. For example, many of our dyes come from small-scale farmers in India that Jane has worked with for decades. There is an old man in the French countryside who picks tiny flowers and mails them to LA to be used in yellow dye.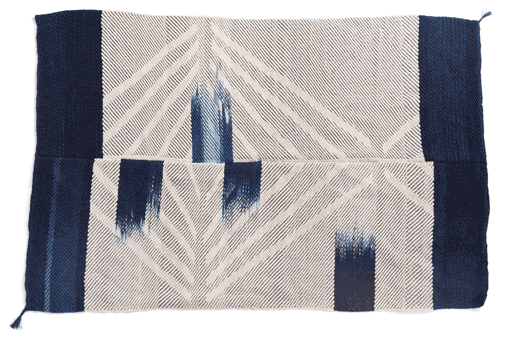 Tell us a joke. Donald Trump.
What was the last show you saw that stuck out to you? Hauser Wirth & Schimmel: Revolution in the Making: Abstract Sculpture by Women, 1947 – 2016.
Christy: I saw it twice the week it opened. Jane: I've seen it only once but am going back in two weeks!
What artists or designers are you interested in right now? Jane: After seeing the show at Hauser Wirth & Schimmel, I'm all over feminist art from the 60-90s. This was the genre that got me really excited about textiles in college, and that same fire is back. I love the materials used and the conceptual nature of the work.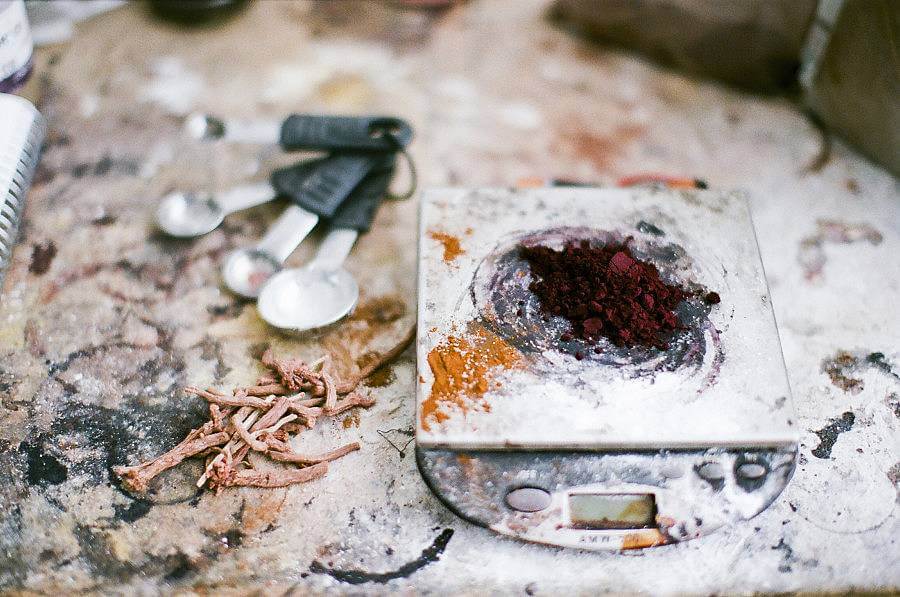 What are you really excited about right now? Jane: I'm really excited about new developments in natural dyes. This year I received a National Science Foundation grant to develop a high performing bio-dye for textiles. It's been a very challenging and rewarding project so far.
Christy: I'm really excited about a solo show I'm opening at Volume in May 2016.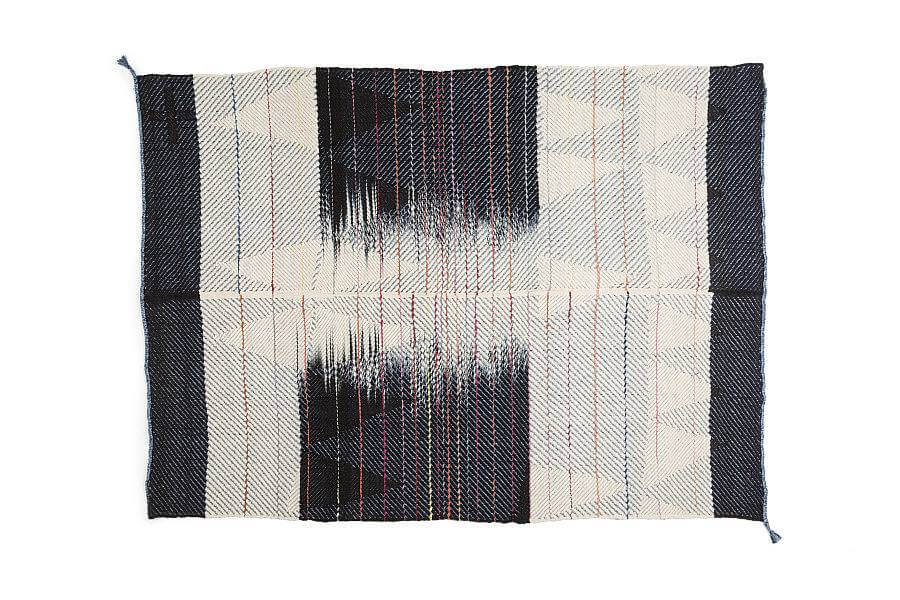 Favorite place to shop? Lawson-Fenning; Mohawk General Store; any farmers market in LA. Also LA has so many phenomenal independent designers; there is always a studio or sample sale happening. Going to those is fun because you can score great deals, meet other designers and also get a sneak peak of people's workspaces — its win-win Voyeurism/Consumerism 🙂