Tell us a little bit about yourself and what you do. We're a band from Chicago called VARSITY. We write and record and play music together. We also co-own a gold minivan.
What are some recent, upcoming or current projects you are working on? Currently we're gearing up to release a new single in June, after that we'll tour and then begin working on our second full length. We've been releasing two songs at a time for the last few months and have been digging that process since it lets us create and output songs faster. Hunkering down for another full length album will be a change of pace, but we're up for it.
What are you currently watching? STEPH: Interstellar, The Dark Night trilogy, Broad City, and eternally watching Seinfeld.
PAUL: Bobby Cannavale's Emmy Award Winning performance on VINYL (Now streaming on HBO GO®).
DYLAN: Lemonade and VEEP.
JAKE: NHL, NFL, NBA, ESPN, YouTube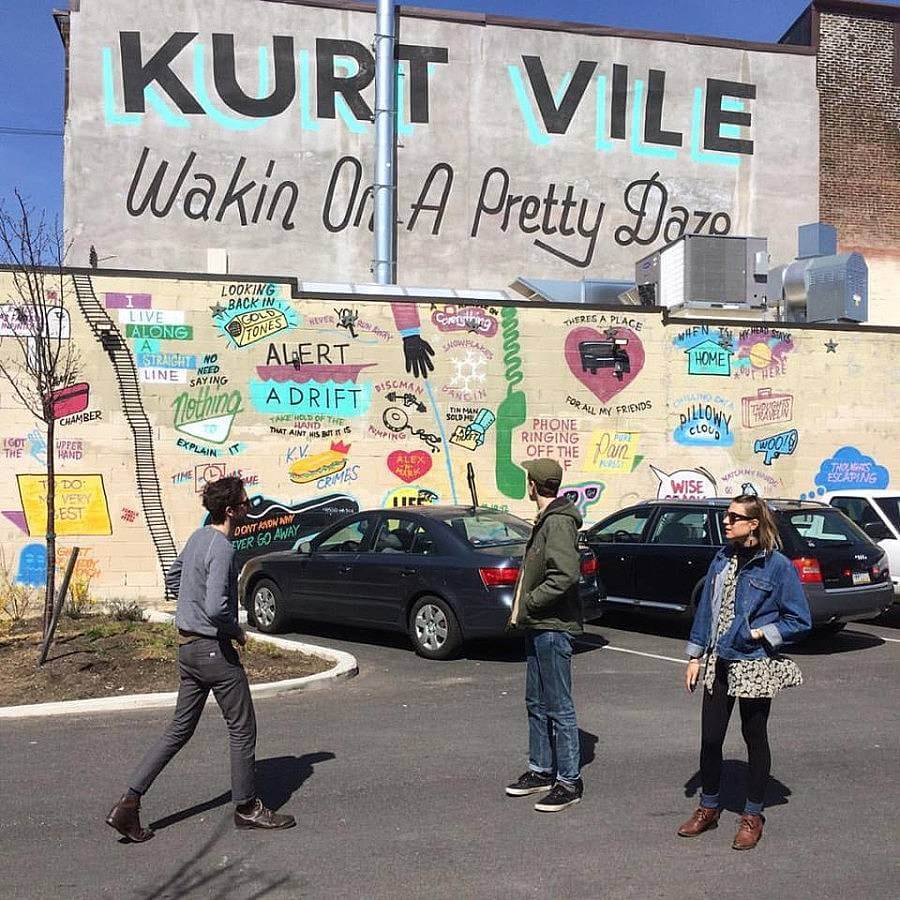 What is one of the bigger challenges you and/or other musicians are struggling with these days and how do you see it developing? PAT: It can get challenging to find the time to indulge in creative pursuits when it's not your full time job. I think all small time bands struggle with this at some point and there's really no way to combat it, but you make the time if it's really important to you. We've been pretty good at it so far, but we'd definitely love to record and tour more than we currently do.
STEPH: On a less practical note, I would say I struggle with/strive for authenticity. This is probably more of a timeless challenge for musicians, but still as relevant as ever. I'm always asking myself how do I sound like me, present like me, and write words that sound like they would come out of my mouth. There's a lot of pressure (whether it's internal or external, maybe a mix of both) to play into others' expectations or see yourself through an audience's lens. It's a process to get back to my voice, but it's enjoyable too. We've scrapped fully formed songs that I think don't sound like me.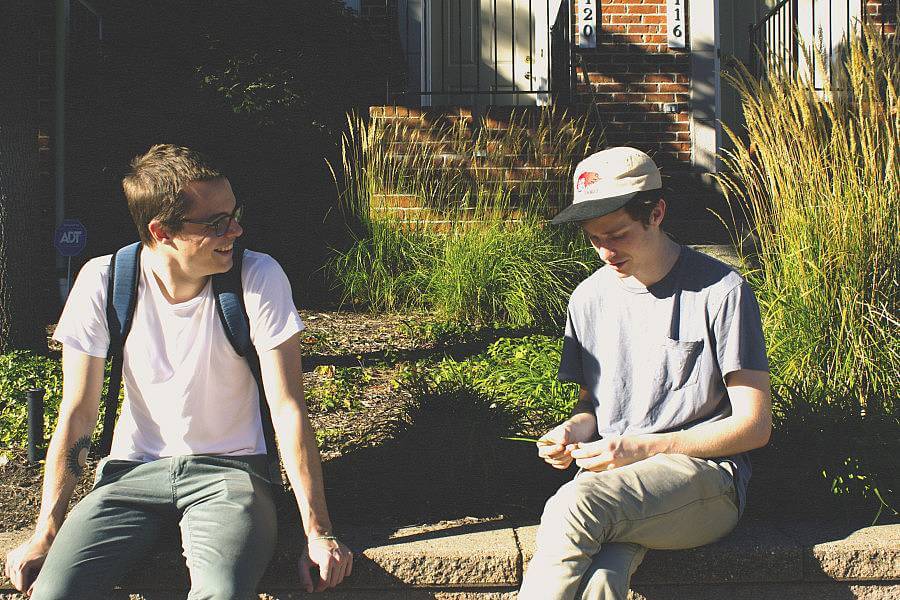 How has living in Chicago affected your music? There are a lot of different bands in Chicago, a lot of GOOD bands too. Any night of the week you can go out and see any genre of music by people who are really talented. Chicago is also a good scene for indie/garage rock which we're all fans of and through which we met our boy Dave Vettraino at Public House Recordings. I think his influence on our music and recordings is something we couldn't have found anywhere else. He brings us to the tone zone every time.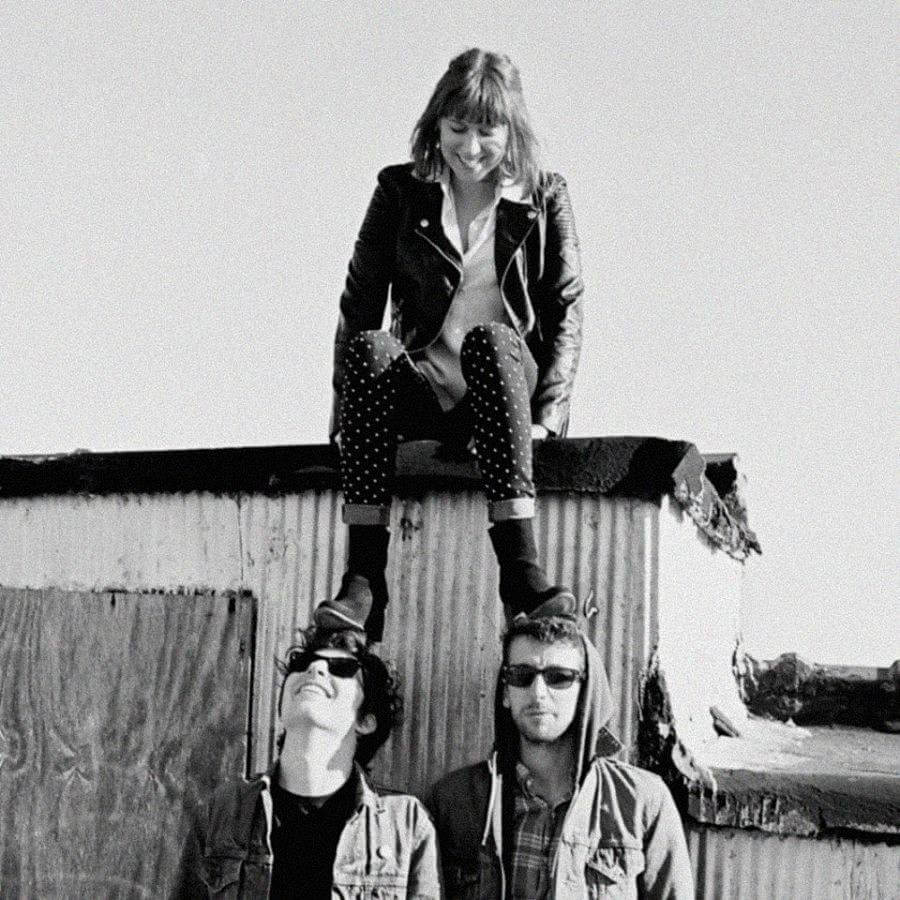 Do you get fan mail? Not necessarily fan mail due to the current year we're living in, but it's always nice to talk to fans after a show. People will send us messages online and they're always really nice, usually always from outside the US too, still trying to figure out what that means. It's crazy to hear that we've inspired someone to create something of their own.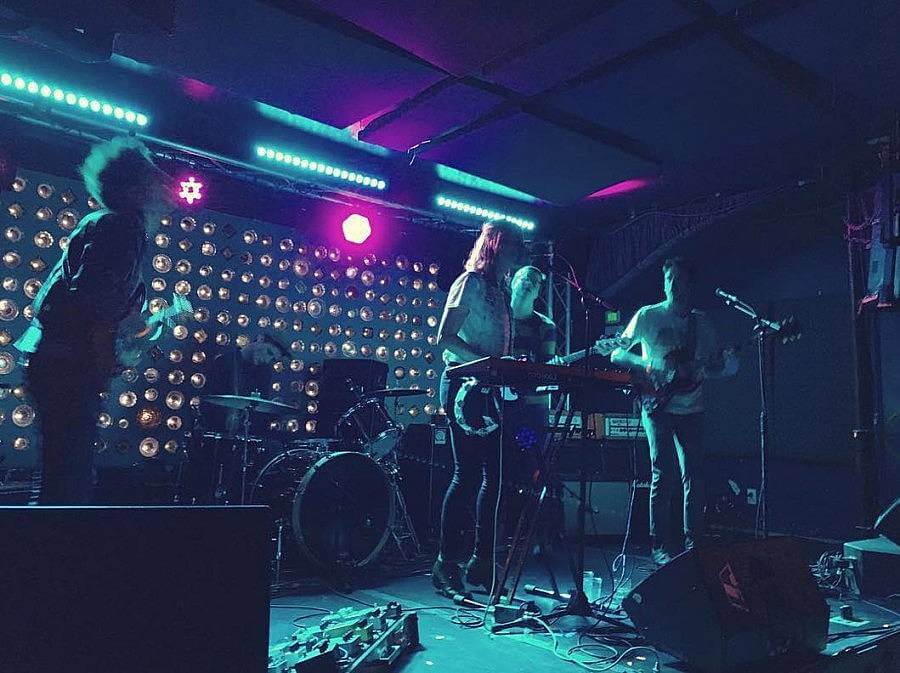 What was the last show you went to that stuck out to you? We just recently saw Big Thief, who are quickly becoming a favorite. The lead singer/guitarist, Adrianne, had just broken her hand and couldn't play guitar. Her guitar playing is such a huge part of that band, but they changed the arrangements and she was giving it her all. It was a fantastic show.
What is your snack/beverage of choice when recording? Flaming Hot Cheetos, PBR, chips and guac, carrots for Steph, plus a sandwich from Wyler Road (RIP Brown Sack).
STEPH: And water out of an especially large mason jar that everyone made fun of me for.
What are you really excited about right now? STEPH: Summer! Touring, playing, getting around, seeing shows, having picnics, swimming… everything is easier and better in the summertime, especially in the midwest. Every year I have one of those Dorothy entering Technicolor Oz moments when summer hits and I suddenly realize I've had my head down for the past seven months.
PAT: I'm also excited for the summer. It's a top four season for me personally. Also really jazzed about the new songs we've been working on.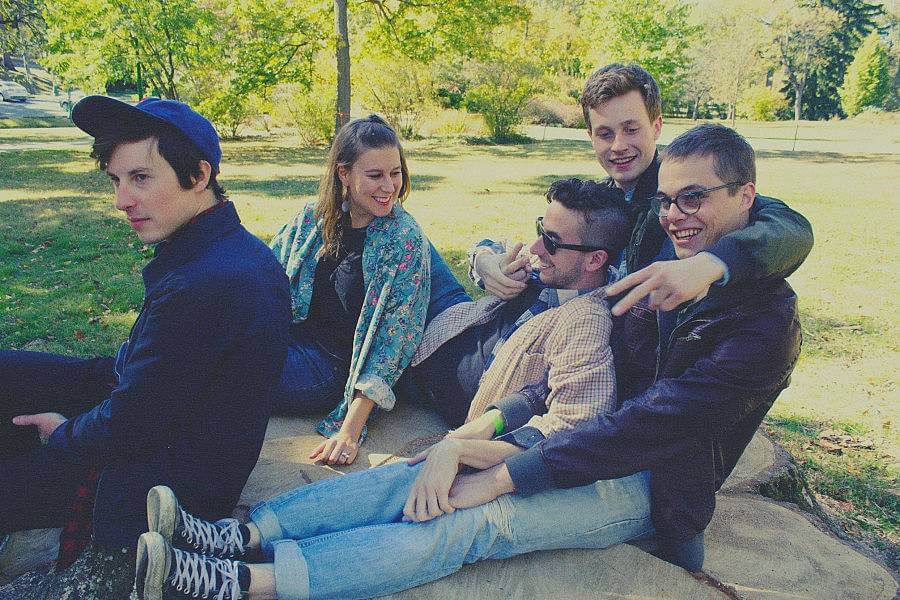 What are you listening to right now? PAT: Radiohead just released a new single an hour ago. I've also been listening to a lot of REM and The Smiths – trying to pay respect to our jangly forefathers. Also, Kevin Morby, Pinegrove, Whitney.
STEPH: HOOPS, Keeps, Big Thief, Parquet Courts, Chris Cohen, and our latest mixes.
DYLAN: Whitney Houston, Spoon, Chris Cohen and the Cars.
JAKE: Frankie Cosmos, The Clientele, Rolling Blackouts Coastal Fever, Land of Talk, + Omni
PAUL: Rolling Blackouts Coastal Fever (thanks Jake!), Ought, Colour, and our boy Chris Cohen
Can you share one of the best or worst reactions you have gotten as a result of your music? STEPH: One of the best, and most flattering, reactions to our music was the girl who made a youtube cover of our song So Sad, So Sad. Someone taking the time to learn the chords and lyrics and making a video, I was kind of fan girling about our fan girl. Plus it's a good cover!