Tell us a bit about yourself and what you do. 
In short, I am a singer and songwriter that likes to get her hands dirty in production. I also act, teach, and play the singing bowls. I dream and create because the plane in which we are living leaves much to be desired. 
But when you take all of that away, I am a whimsical dreamer hailing from the Westside of Detroit by way of the planet Venus. Libra sun, Scorpio moon, Sag rising. Fun and serious. A person who loves community, but loathes social media (I'm still a slave to it sometimes). Conspiracy theorist by proxy (because they are interesting), and meditating mediator. Fashion lover and magazine hoarder (My top 3: Architectural Digest, Bon Appetit, and Martha Stewart Living). Lover of sharing. Keeper of secrets.
Any upcoming projects? 
MAYBE! 😉 
What is your workspace like? 
I work in the same place that I sweat and I meditate and speak to the ancestors. My studio is a salmon-ish color with 2 large mirrors on the southern wall, a cute rug, and many named plants.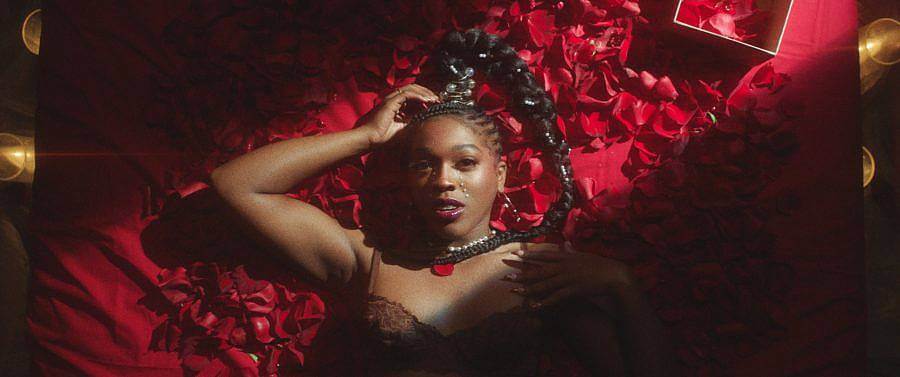 How did you get started as a performer and musician? 
I think I chose it before I got here (to earth). I say that because I've been told that I've been singing and making art since the days that predate my memory. With that being said, I like to tell this story: Every night as small kids, my mother used to tuck my brother and me in. At bedtime, she would either read to us (she was a very animated reader), rap to us (Rapper's Delight – nasty food verse), or sing to us. One of my favorites was apparently Tomorrow from the musical, "Annie", and I started singing along from my crib. 
From then on, I would sing all the time and produce plays, fashion shows, and musicals for my family. I have memories of practicing the national anthem in the shower at 6 (for what?) and pausing tracks to see how I sounded emulating my favorite artists. It helps that my family is super musical. My maternal grandmother was a singer and my brothers and sister and I have penned many smash hits that you will hear if you get close enough to us! 
The catch was that I had major stage fright. If you asked me to sing, I would act as though I could not, or be super half-ass with it so there wasn't room for the criticism that my child-brain was 1000% sure would come after being vulnerable in that way. Very paradoxical since I've always had pop star dreams and was always enrolled in performance-based activities growing up (cheerleading, dance, public speaking). 
I continued down this fear-based path until I got tired of it in high school. My first audition ever for our spring musical, "Godspell", I bombed. I cried to my mom after. It wasn't until late in my sophomore year that I really began to embody my dream self as a performer. The next year I was a lead in the musical. I went on to be in Mosaic Youth Theater of Detroit, then studied Musical Theater at Syracuse University, then dropped out, and somehow we are here!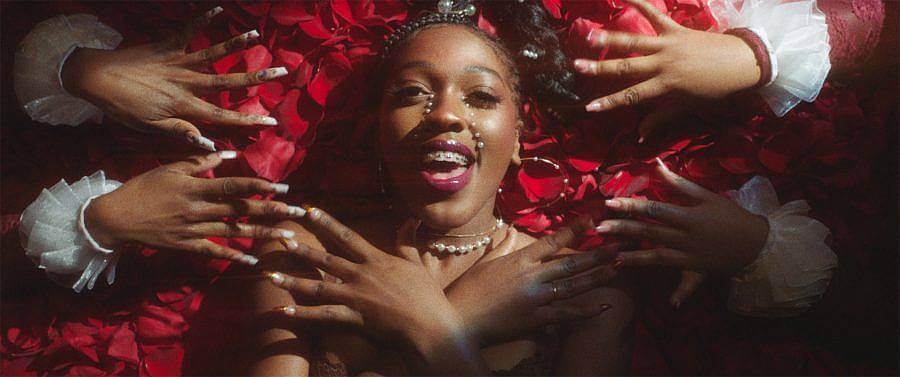 What process do you go through when you're writing a song? 
No process, just vibes, man. Seriously, I'm working on that. Oftentimes, I'll be listening to a song with a nice groove at the end and I'll begin freestyling to that. Sometimes lyrics will come to me and camp out in my brain until I write the track. Others, I have to skim through the writings in my journal and Frankenstein's monster a piece. Recently, I've been working on automatic writing so that a Spirit can speak through me. 
Can you talk about the process you went through to produce your new music video for "Juliet"?
TLDR; I leaned on my community. 
Lots of growth in a short time! SO MUCH collaboration. This was my first music video and it had to be amazing. The song was offered to Assemble Sound's resident mixtape and our director, Kaylan waterman, had the brilliant idea of having a performance-based visual for each song. I tend to do the most and decided that I wanted a full-scale music video.
After listening to the song a million times, I came up with this Baz Luhrmann Shakespearean-inspired treatment on sticky notes, then transcribed them into a google doc. I knew I wanted the video to feel empowering, nostalgic, self-aware, very black, and cheeky. I also knew that it had to be something that allowed me to embody that pop star that I've always dreamt of embodying. "Juliet" was going to give the works. Dance, story, costumes. I wanted a production that harkened back to my roots in the theater. I got it.
I sent the treatment to a bunch of people, then finally ended up connecting with the amazing James Adams who ended up spearheading the planning for the piece, helped me gather the film crew, and directed the video. 
There were funding negotiations with Assemble, and when we came to an agreement, I was able to match their funding with crowdsourcing and an out-of-pocket investment. The production of "Juliet" made me put on my big girl pants and most importantly, showed me how held and supported I was by those around me.
When promoting the new music video, I spotted this phrase, " Wilted Flower be your own Romeo." Can you talk about the meaning behind the song? 
I think it all goes back to the notions of transcendence being a vehicle to liberation. With our current social climate, we are pushed outside of ourselves, seeking external validation in more nooks and crannies of our lives than I think we ever have before. Everything is a social action, which has the capacity to make us more co-dependent. 
With this hyper surveillance, there's this bright light beaming on you almost unceasingly. A plant that gets too much sun and not enough nutrients begins to wilt, thus stripping it of the faculty to take care of its needs. I wrote that line when I was that wilted flower. I sought external validation in lovers who could not nourish me. (I'm the Juliet that I'm speaking to in the song) I wanted "Juliet" to know that she would have to love herself and nourish herself. Free herself from the hamster wheel of outward validation and work to find that inner peace and happiness.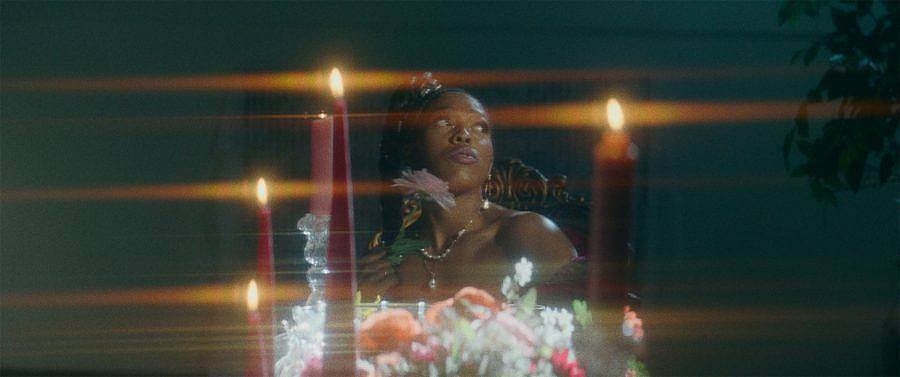 What was the collaborative relationship between yourself and Fleet.Dreams when working on the "Selph Luv" single and EP? 
Very fun and very smooth! Colton sent over some tracks in 2018 and they were dope, but we never did anything with them. Some time at the beginning of quarantine, he hit me again with this bangin joint. The track was titled "Love Your Selph" when he sent it over and I ended up using the title as a writing prompt. With the lyrics, I worked to really capture the feeling of the production. It reminds me of being on the dancefloor and you're seeing someone checking you out while you're breaking it down and you're like 'are you gonna keep watching me or are you gonna come and talk to me?'. I sent the recording over to Fleet.Dreams and edited it, moving some things around, and made it glisten! He's really good at figuring what goes where. He's quite wonderful to work with- very easy-going and communicative. 
It's been over a year since your debut album High Gloss came out, how do you feel your music has shifted about the direction of your music moving forward?
Hmm. I think I'm refining the sound. I'm unsure if that's a good or bad thing because refining feels like a restriction to me at times. I'm definitely moodier and that's coming through in my music. When I made High Gloss, I felt like I had something to prove. Now I know more about music-making and the music business and I feel like I have seven more to prove. I feel like I have to top myself. I've tapped into pop and I'm exploring the ways in which the genre expresses itself through me. My music probably sounds like I'm working through an inner lesson. I will report later.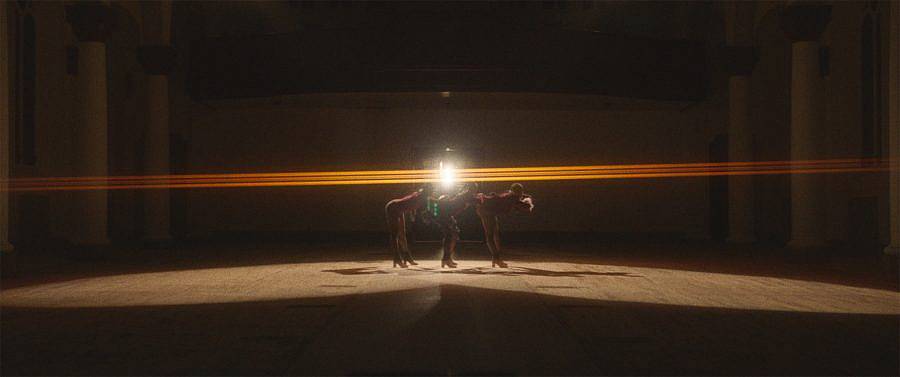 What was the inspiration behind Purple Gloss, the Spaced out remixing of High Gloss you debuted late last year? 
I'm really liking your questions! More interviews need to be about the present and relevant work! Thank you. Purple Gloss was the brainchild of my producer-friend and collaborator, Cam Spacely. When we first started working together at the top of last year, he played me a chopped version of one of my songs and it was dope. 
Fast-forward to late summer, and he had the whole thing done! It was a dream because I'd mentioned that I wanted to do a chopped album and the universe made it happen. I think slowing things down is infinitely cool and I hope teenage me is satiated. 
How does performing and working in Detroit impact your practice? 
Performing and working in Detroit has been an interesting blessing because the scene is so small. We all know each other and if we don't quite know each other we are in close proximity. The people I have performed with, I have worked day jobs with. It makes you like family in a way. We know that this can be a curse as well. 
Detroit grows you in an interesting way. I think that for a city with minimal artistic infrastructure, we have some great art. Performing in Detroit has allowed me to think outside of what the industry standard is and really spread out into my fantasy world. I've been blessed to be in the presence of amazing musicians and sharpen my skills with them. We aren't coddled here because there's not really anyone or any entity to do it, and I think that makes for interesting work. 
What are you listening to right now & what music inspires you?
I don't really listen to music much anymore – at least not new music. I want to, but nothing is making my soul sing like that. Well, I do like Brent Fiyaz and I always enjoy funk. My influences are many: Stevie Wonder. Solange. Chaka Khan. Gwen Stefani in the early 2000s. Mariah Carey. Parliament-Funkadelic. Teena Marie. Donald Byrd. Lonnie Liston Smith. 70's lite rock. The Neptunes. Musicals by way of Stephen Sondheim. I'm all over the place.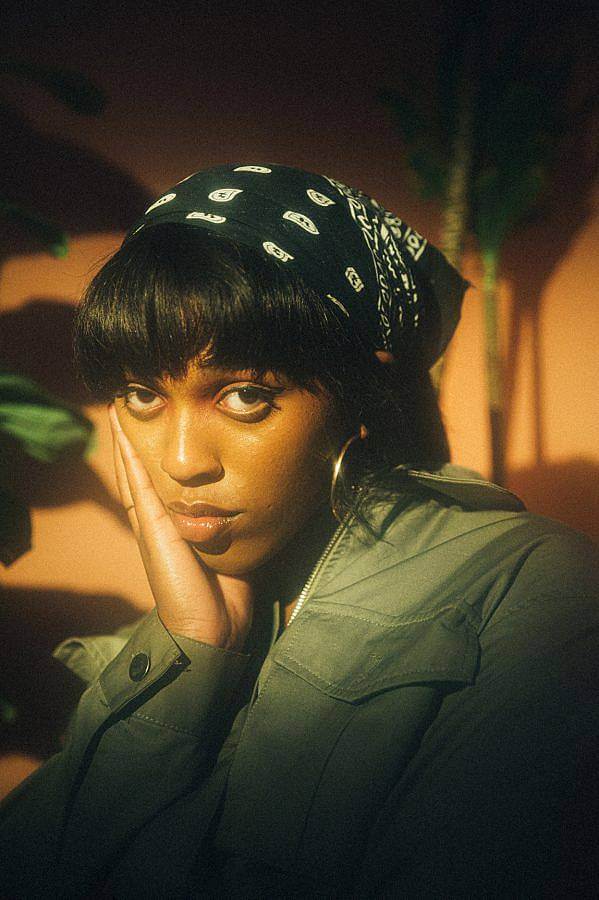 How were you involved with the production and performance of "Cleopatra Boy."? 
I was brought on when one of the actors took another job on a different show and it was an exciting whirlwind of opportunity for me! While Cleopatra Boy was extremely collaborative, the first iteration that we did was already made when I arrived. I had a month to learn the role and then we were off to Cleveland. 
As we progressed the show into its full form for the September run, the process was kind of like trying on new clothes. We would craft and take in new material, process it through our mouths and bodies, and see if it fit. Everyone's thoughts and feelings were considered, which made the piece feel like a conversation – alive. Support A Host of People! 
Your music seems to be attached to both spirituality, empowerment, and identity. What do you hope listeners walk away with when they listen to your music and watch you perform? 
I want the beings that interact with my work to transcend. I believe in a Higher Power and I believe in magic. When I create, I am casting spells that allow for my freedom, and everyone else's — even if it's just for a split second. The wonderful thing about music is that it is transcendent in nature. It's not bound by spacetime, so it can infiltrate hardened hearts and minds more easily. We know that sound can affect reality and when the listener or viewer interacts with my work, I want them to be taken away to a space in which they can be their truest fullest most authentic self – full embodiment. From that place, one can achieve anything.
Interview composed and edited by A. Roach.