Can you tell us a little bit about who you are and what you do?
I'm Ariel Zetina, a DJ, producer, and writer living in Chicago. I use she/her pronouns and I'm a Virgo sun.
How did your interest in music begin?
My mom playing Mariah Carey and Gloria Estefan, my aunt's pop trance mix CDs, Belizean music from my mom's side of the family.
What is your current workspace like?
I work from a beautiful sunlit room in my house, though since it's been getting cold I've literally been working from bed.
Right now musicians and DJs are creating and playing music for virtual audiences. What's your approach to playing music amidst the reality of Covid-19?
My practice has changed a lot throughout the pandemic. I was mostly playing virtually on Zoom but it seems that the industry has refocused on recording video because of so many lag issues. I have been learning a lot about video production and green screen visuals recently. In terms of music changing, because there is no dancefloor, I feel less focused on making people dance and more on creating a sonic landscape, though dancing is always part of my practice.
How does working and living in Chicago impact your music practice?
Chicago house has influenced me so much, and I feel the disco and house influence in Chicago's new generation of DJs. I also think having winter as a time to look inward has always helped my practice, although I do usually get intense SAD so it impacts me negatively as well.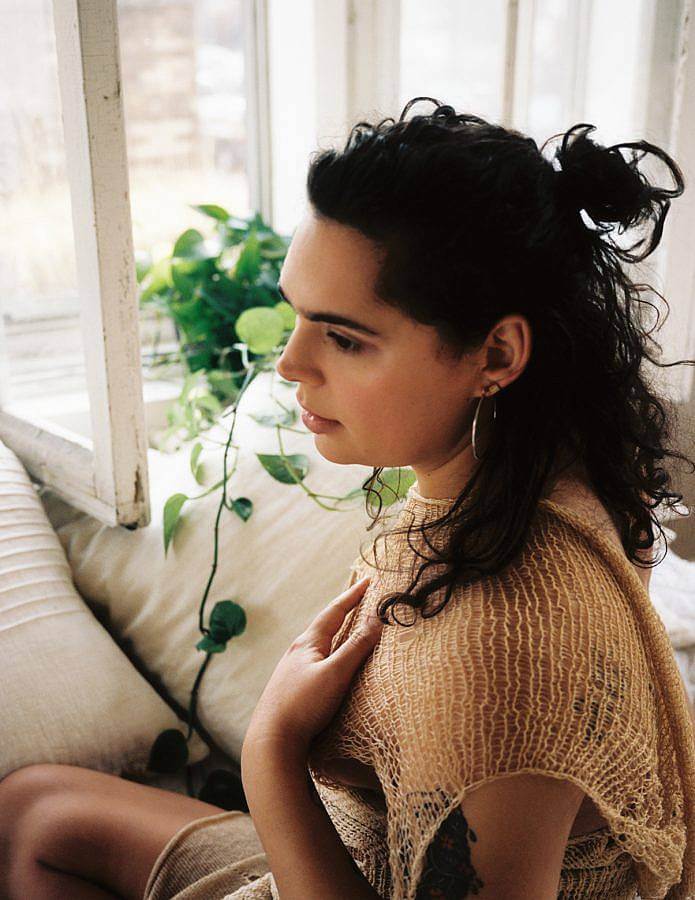 In a lot of your songs, you allude to the sea/to water. What significance does water hold for you?
I have no water in my natal chart (or no major planets at least), so cosmically that is probably why I'm always searching for water. The ocean and the beach are where I feel most calm. I spent my time in Northern Florida mostly, as well as summers in Belize City and San Pedro, Belize. I feel most myself when I am swimming in the ocean. I miss it but going to Saugatuck, Michigan a couple of months ago re-energized me because the waves were strong enough to feel the undertow, something that is impossible in Chicago.
What process do you go through to produce your songs, or where do you start when you're writing one?
I usually start with a concept and go from there. I work a lot in theatre, and I feel like having a concrete concept helps me form an abstract idea. My song "Compact Mirrors of the Sea" for example, came from wanting to take about the dueling natures of environmental sustainability and the necessity of makeup for lots of trans women.  To illustrate this through music, I imagined what the sound of compact mirrors hitting rocks, reefs, or coral would be as they fell deeper and deeper underwater. I then imagined the emotional impact and how I would maybe score this image if it were a movie. Some of the origins of my songs are a little harder to put into words, but I always have a clear vision when I'm starting.
Your Marsh EP includes the track "I Miss The Sea Deconstructed," featuring Paula Nacif (a new take on the track "I Miss the Sea" from your Organism EP). What inspired the song's & EP's release?
I have been wanting to put out an ambient release, and early quarantine seemed like a perfect time to do it because I was listening to so much ambient music at the time. I had two songs from two different times that both had the same calm feeling I was looking for, so I repurposed them into this EP. I primarily wanted to showcase the singer Paula Nacif's voice on the track. She is one of my main collaborators and we are always working on music. You can also hear her on my track "House with Paula." Her voice is also on two of the other tracks on Organism. The Marsh EP is named after the landscape of where I'm from.
What have been some of your favorite collaborations you've worked on as a DJ and producer?
My favorite collaborations that come to mind first are the people that are my best friends. Dutchesz Gemini and Miss Twink USA on the Rumors party and Mix series, my frequent collabs with Paula as both a vocalist and visual artist, and Anneasha Hogan, who did my MUAs at the end of the World EP covers as well as photographed the parties I threw before the pandemic.
What have you been reading lately?
I am currently reading House of the Spirits by Isabel Allende, mostly because I have been putting it off for at least a decade. I have recently read On Earth We're Briefly Gorgeous by Ocean Vuong, Little Fish by Casey Plett, Parable of the Talents by Octavia Butler. I have been slowly re-reading the play Mother Courage and her Children, because I am using it as a source text for a play I'm working on (commissioned by First Floor Theatre in Chicago).
What have you been listening to? 
Megan Thee Stallion's new album, this track 'Sfire 1,' by Sfire and Marcela (literally I've been listening over and over), AG's Discwoman mix, Annie's new album, E.M.M.A.'s new album, the Zora Jones album. Rroxymore's DJ sets, and omg the new LSDXOXO mixtape!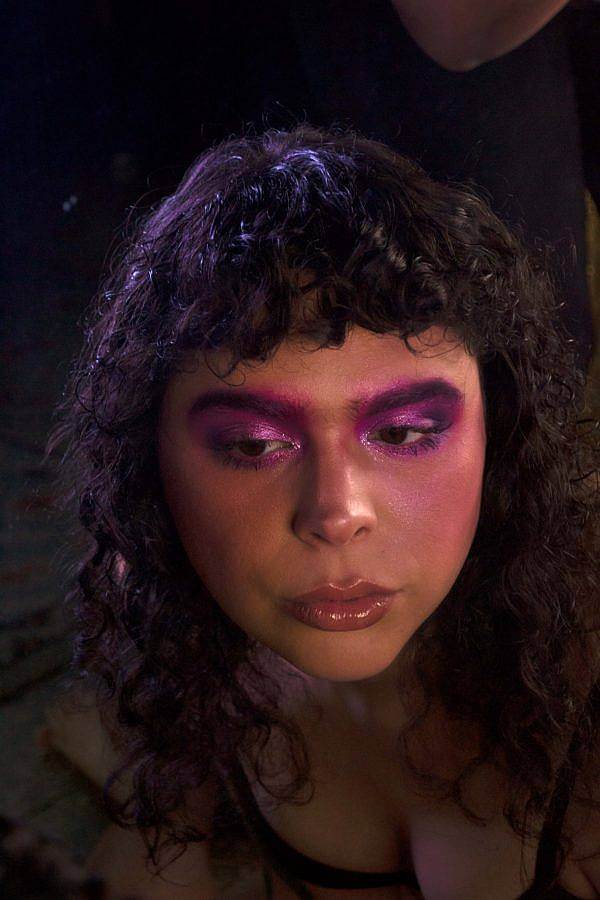 In early 2020, you released your EP, MUAs at the End of the World. You're quoted describing the project saying, "[It] stemmed from the rhythms of putting on makeup. And the perception of makeup as armor, barrier, stealth; makeup as a method for passing for trans women…" in addition to " being inspired by the internet as a method for passing on information." Can you talk about the EP and thoughts you have about it now, nearly a year later?
Yes! It honestly feels like I'm a different producer now because I made the majority of those tracks in the summer of 2019. I'm really happy with the whole piece as a concept album of sorts because I think it captures the feeling of being public and private at the same time as a trans woman. Most of my life is spent alone and working from my studio because to be quite honest the world is really cruel. The nightclub seems like the only escape sometimes and my only safe space to be public. I think the EP captures this duality.
I've noticed you pair soft, organic sounds, and spoken word with more machinic, otherworldly, and sharp ones. Would you agree? How does this fit into your intentions for your music? 
Thank you! I really appreciate that comment because it's something I'm thinking about a lot. I still feel lost on what my "artist statement" is because I don't really come from the fine art world, but it explored this idea of binary and non-binary in symbiosis with each other. Binary and non-binary is a binary in and of itself and there is much more nuance beyond that spectrum. 
Things move in four dimensions and that is so difficult to imagine as a spectrum. I'm not just talking about gender either. I don't really think a lot of my work is about gender primarily, but because of my identity, people tend to focus on that, so I have to be aware of it. I think if more people applied the concept of things being both particles and waves at the same time to more parts of life, then maybe things would be easier. An ice cube is still fluid. Anyway, I got really off topic but I imagine these concepts as the hard/machine and soft/organic sounds. At the end of the day, what is hardness and what is softness? What is digital and what is natural, when even the most acoustic artists are using computers to finish up their tracks?
Do you have any upcoming projects or shows?
I will be doing a fundraiser for Terrell Davis, who just passed away, on the 22nd on Club Quarantine & I have a mix for Local Action as part of Mix Tape Club coming out on January 21st called "Sestina."
Interview composed and edited by Amanda Roach.