Amy Strozzi is a Los Angeles based makeup artist and creator of The Beauty Manifesto. Best known for her soft touch, her ability to enhance one's own natural beauty, and her trustworthy aesthetic for helping people break out of beauty comfort zones, Amy is quickly becoming one of LA's most sought after make-up artists for editorial, advertising and red carpet projects. Her work has been featured in recent editorials such as Wonderland, i-D, Teen Vogue, Nylon, Bon and Flaunt. Amy works with a quickly growing list of It Girls from Rowan Blanchard and Carly Chaikin to Holland Roden, Yvonne Strahovski, Zella Day and Dior resident DJ Nikki Pennie.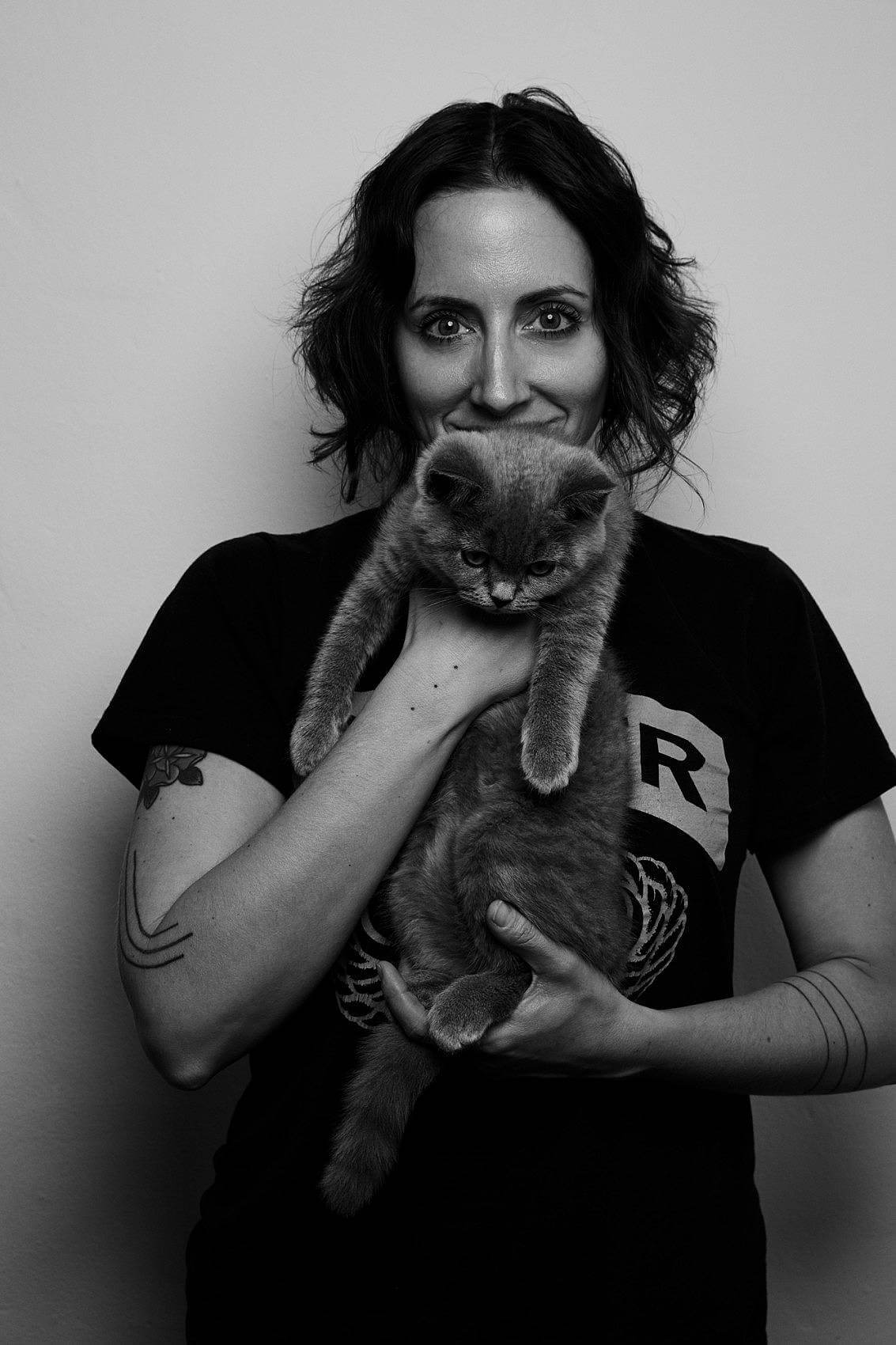 Tell us a little bit about yourself and what you do. My name is Amy Strozzi, I'm a makeup artist living in Los Angeles with my photographer boyfriend and our two adorable/obnoxious cats. I'm from the East Coast originally and still dream of residing somewhere with actual seasons.
What are some recent, upcoming or current projects you are working on? I have an ongoing project called The Beauty Manifesto that I shoot exclusively with my boyfriend John Michael Fulton. We've been at it for about a year.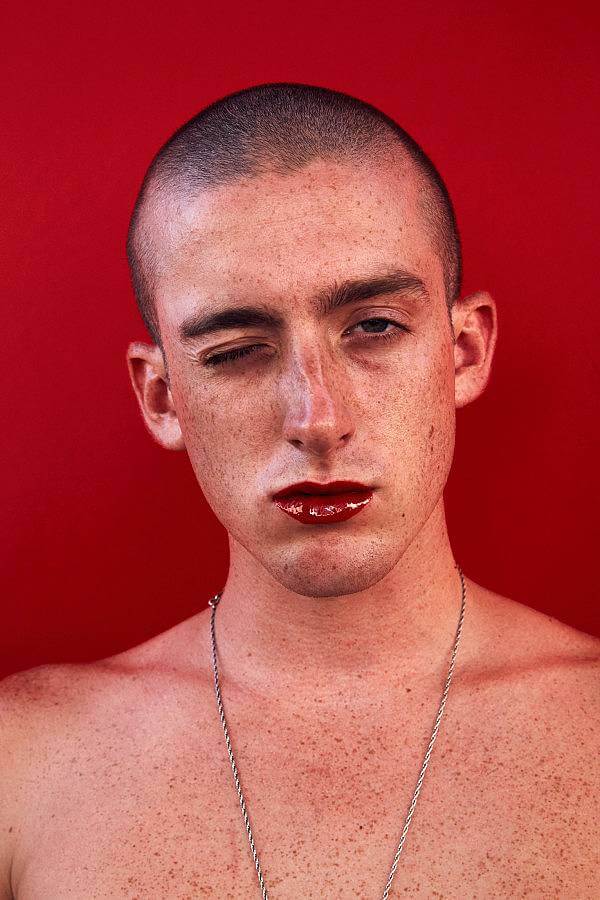 How did your interest in beauty/makeup begin? I have loved makeup since I was a little girl and kept a stash of Mom's leftovers in a bathroom drawer. In high school, I was way too shy (and uncoordinated) to be in our drama programs musicals, so the director made me the Makeup Crew Chief. My first was for Cabaret, and I still remember learning how to draw those big lashes and intense blush. I took the job very seriously, I don't know if I was very much fun to work for lol.
What is your philosophy when it comes to makeup? Makeup serves so many purposes and it should be enjoyed. I'm not one of those makeup artists screaming from the rooftop about how horrible contouring is. Ultimately I think people should do what makes them feel good, whether it's contour, red lipstick, a bunch of glitter or some other crazy trend. It washes off and that's the beauty of it.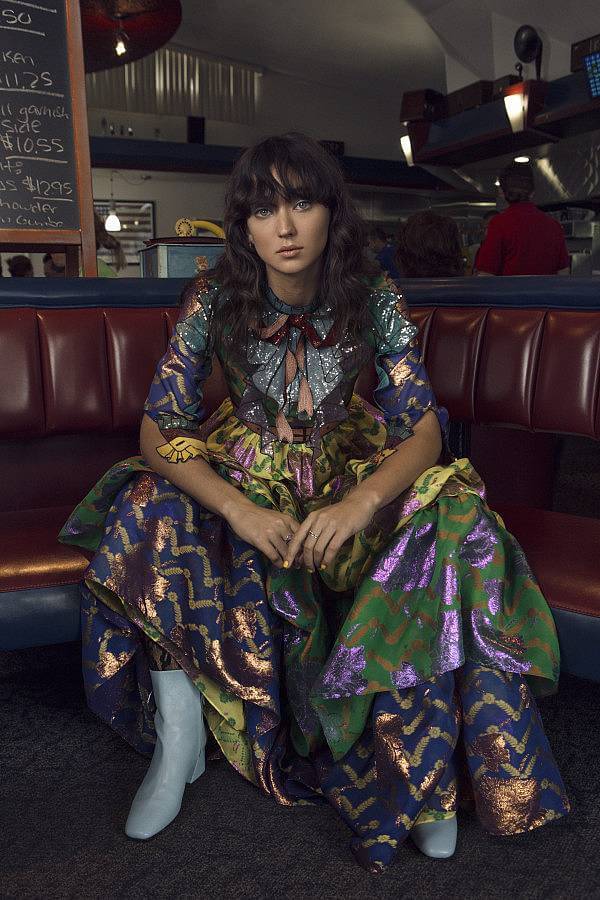 How did The Beauty Manifesto begin? The Beauty Manifesto was an old blog of mine that we decided to revive last year as a way to have some fun at home with models that we liked working with. We put no rules on ourselves, outside of keeping the day short and the pressure minimal. My personal goal is to showcase products and encourage people to try new things that are pretty simple in concept once you actually see it used. JM is always encouraging me to push my boundaries which is good, it's so easy to default to doing something typical.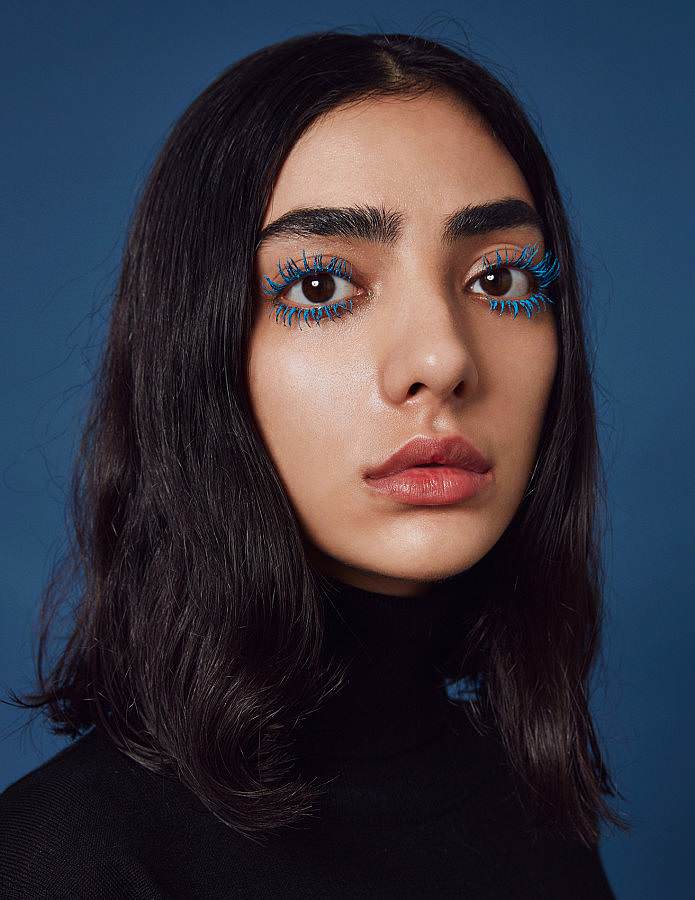 How has living in Los Angeles affected your career? Being a makeup artist in LA means facing down the question of "do I want to work with celebrities," which can be more daunting to decide than you think. Ability is a small piece of the puzzle when working with personalities; it requires a lot of nurturing, confidence and charisma, not to mention the intense pressure of making sure that Red Carpet picture is flawless. There's no retouching of those final images, no fixing mistakes. You have to have a thick skin for it.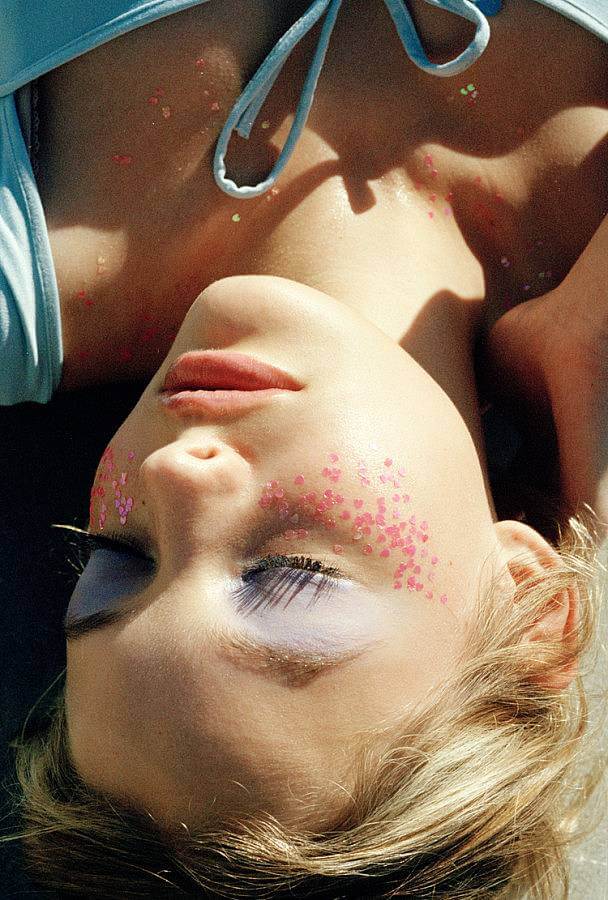 What products or companies are you interested in right now? There are so many amazing innovative products and small brands emerging these days. Glossier and Milk are great example, I'm obsessed with Glossier's Haloscope highlighter. I still love the classic brands like Nars, they have these Dual Intensity eyeshadows that can be used wet or dry that I'm obsessed with. Almost all brands whether luxury or drugstore are taking note of online trends and making lipsticks in crazy colors and matte formulas which is fun.
What materials do you use when you're working and what is your process like? I love my Beauty Blender sponges that I dampen with rosewater from a hippie dippie brand called Heritage, it's my favorite. As far as my process goes, for The Beauty Manifesto I often try to get a vibe from the model if I don't have looks planned out yet. I want our project to feel organic and I want the models to walk away having had a great experience. So if I feel like they won't be comfortable in a look, I move on. Not everyone wants to get weird. I also keep a bottle of Lavender Oil from Aura Cacia in my kit to help keep things mellow.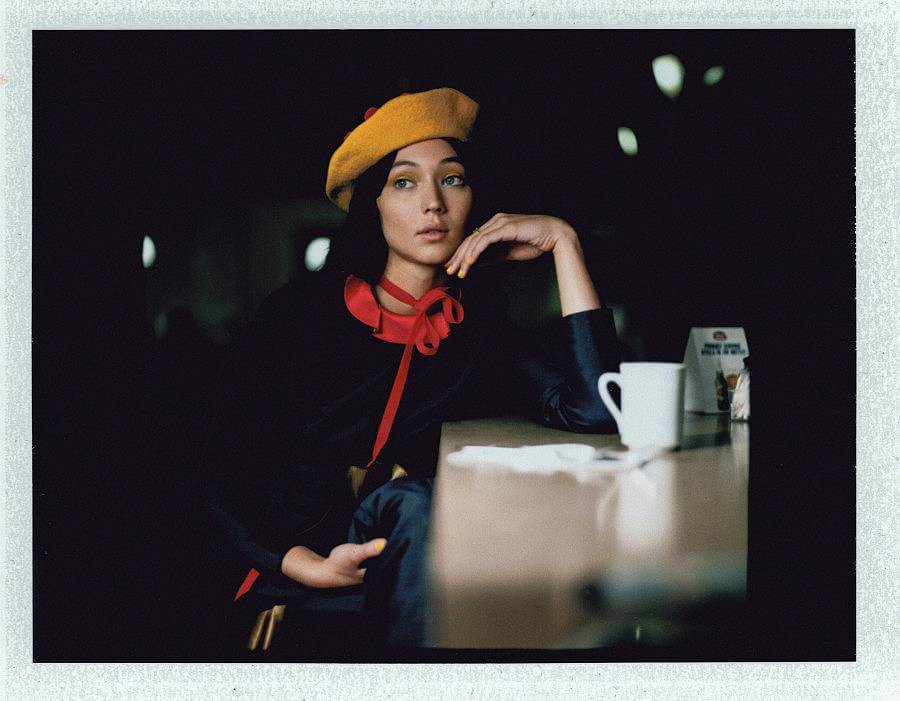 How has Instagram changed the industry? One of the things I love about Instagram is how it's helped so many young women connect and express themselves in a natural way that is supported and celebrated through photography and selfies. I love what girls like Arvida Bystrom and Petra Collins are doing with their spotty faces and unshaven body parts. It gives people the confidence and permission to be free with themselves instead of trying to be a perfect ideal. This has translated into a whole new generation of femme photography.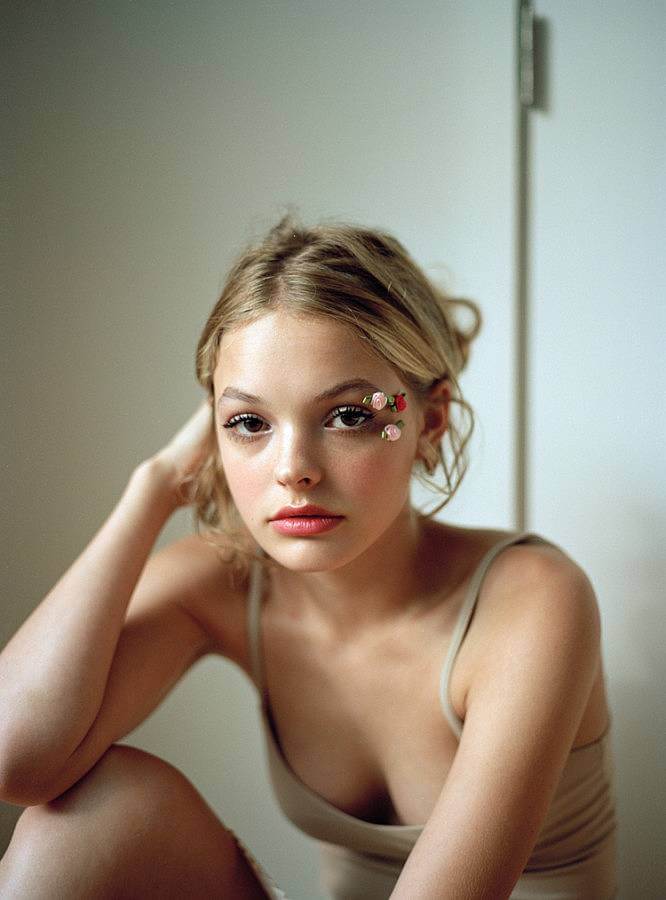 What artists or designers are you interested in right now? I love Yayoi Kusama and her amazing installations, color use and quirky personal taste. I LOVE paintings from the 18th century, especially portraits. The tones and colors of that era were so lovely and inspiring, cheeks always had the perfect amount of pink flush. John Currin can be a bit graphic, but the women he paints are so interesting, and the pinks and blues he uses are stunning. And of course Cindy Sherman has to be mentioned.
As far as fashion goes, like most I'm pretty obsessed with what's happening over at Gucci, every time one of their dresses comes out on a shoot everyone sighs.
What's your favorite thing about Los Angeles? You can shoot outside year round!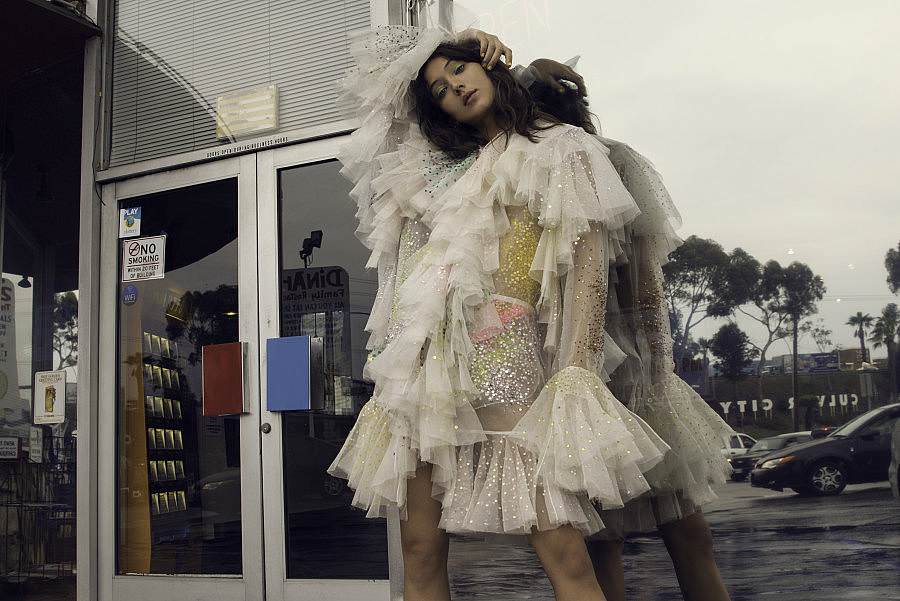 What is your snack/beverage of choice when working? Most people who have assisted me know if I'm stressed, bring me Skittles.
What are you really excited about right now? Winona Ryder's comeback!!
Favorite place to shop? Michaels for glitter, Nars Store on Melrose for lipsticks, and Nigel Beauty Emporium for everything else makeup related!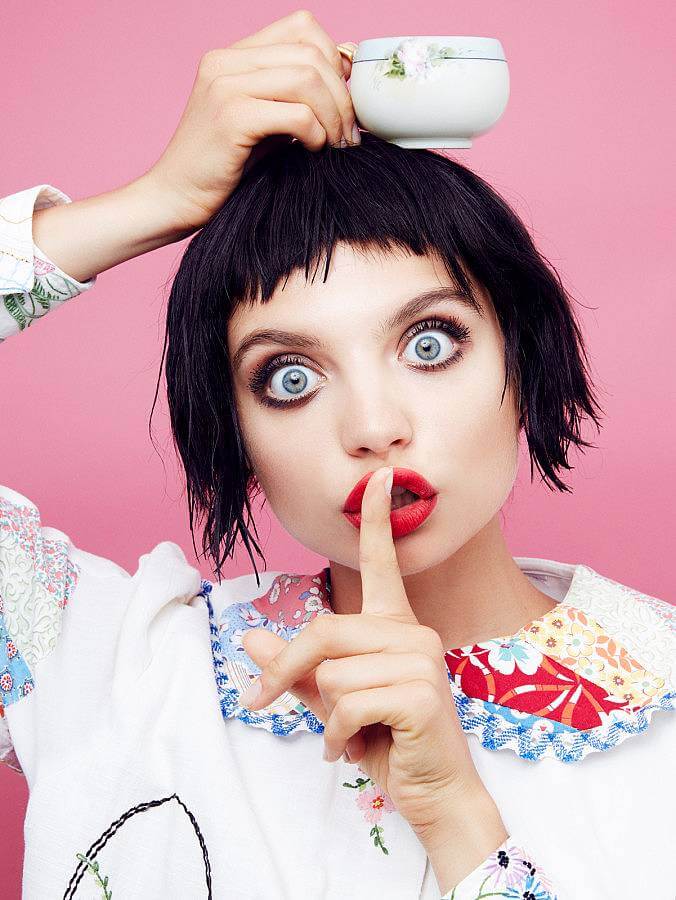 Can you share one of the best or worst reactions you have gotten as a result of your work? I volunteer when I can, and one year I did makeup for a children's hospital event, getting the young patients ready for a big family party. There was a girl in a wheelchair with some severe issues, she could hardly speak and had very little physical coordination. I ran a really soft Stila powder brush over her face for a little while, probably with nothing even on it, and she became so calm and happy….her mom was in tears and said she had never seen her like that before. Honestly I don't know if there will ever be another moment that can top that. The power of touch is a real thing, I am very aware of it's value.