New York City based makeup artist Allie Smith has a thoughtful and thorough approach to work and a fun and effortless beauty aesthetic. Her work is as eclectic and diverse as her ever changing hair colour.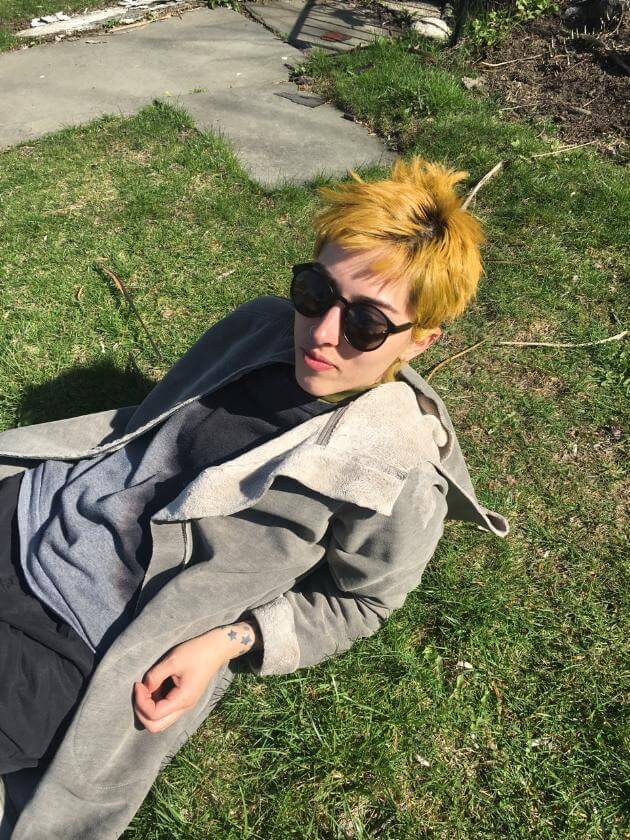 Tell us a little bit about yourself and what you do. My name is Allie Smith and I am a makeup artist. I am a cancer (astrological sign) from Albany, New York. I live in downtown Manhattan with my two cats Wanda & Nuke.
What are some recent, upcoming or current projects you are working on? I'm in the process of meeting a lot of different people, primarily photographers and there are a lot of creative shoots in the works. I am excited to see how some personal projects unfold over the summer months. Stay tuned!
How has living in New York City affected your practice? I really started my career in NYC so I can't  imagine how things would've been anywhere else. NYC is one of the most versatile markets in the world. I really love that you get what you give in NY. This is a really nurturing place to be for the resourceful, dedicated, and hard working. People come from all corners of the world to work here and it's so inspiring to have access to such a broad spectrum of creatives.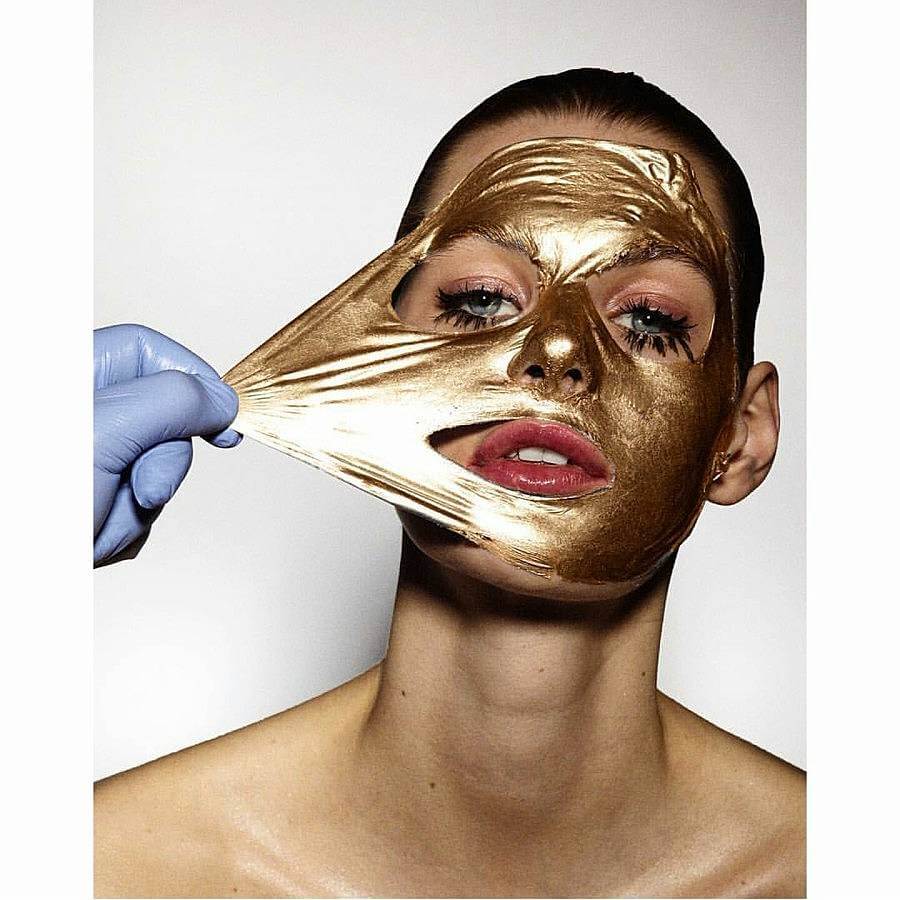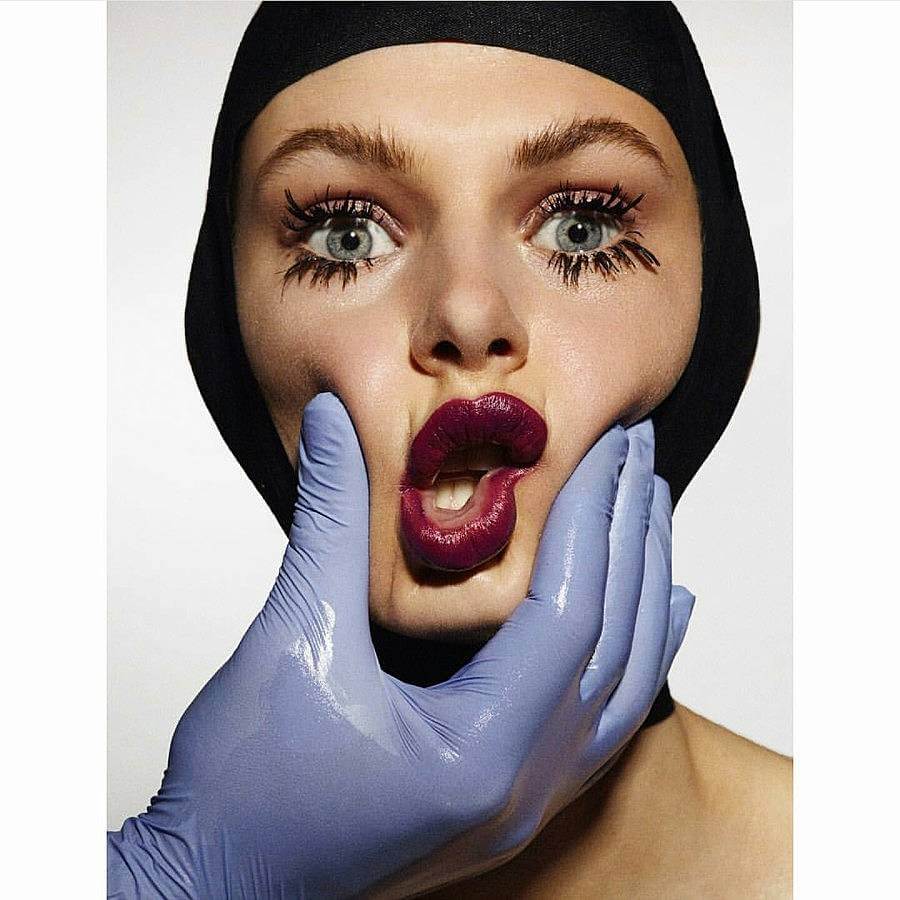 What products or companies are you interested in? There's always a handful of products that I enjoy using with all the brands I've tried.  I currently have my eyes on YSL Beauté, Make and Glossier. I am always on eBay looking at discontinued, vintage, and foreign products. I order a lot of things from Japan and limited edition colours.
What materials do you use in your work and what is your process like? In terms of traditional makeup I use a lot of pencils, cream colours, liquid liners, and blotting papers. You can achieve absolutely anything with those four products. They are so versatile and I am constantly discovering new ways to use them. My favourite non-makeup material is food/edible products. Food is very pleasing to the eye and is always a really fun medium to play with. Food brings a lighthearted and kind of humorous dynamic to set.
My process is really spontaneous. Often times I will come to set with a very rough idea of what I will do but also allow the other elements (lighting, composition, styling, hair, etc) to guide the specifics of a look in the moment. I really enjoy using resources like books, tumblr, art, movies, architecture for inspiration.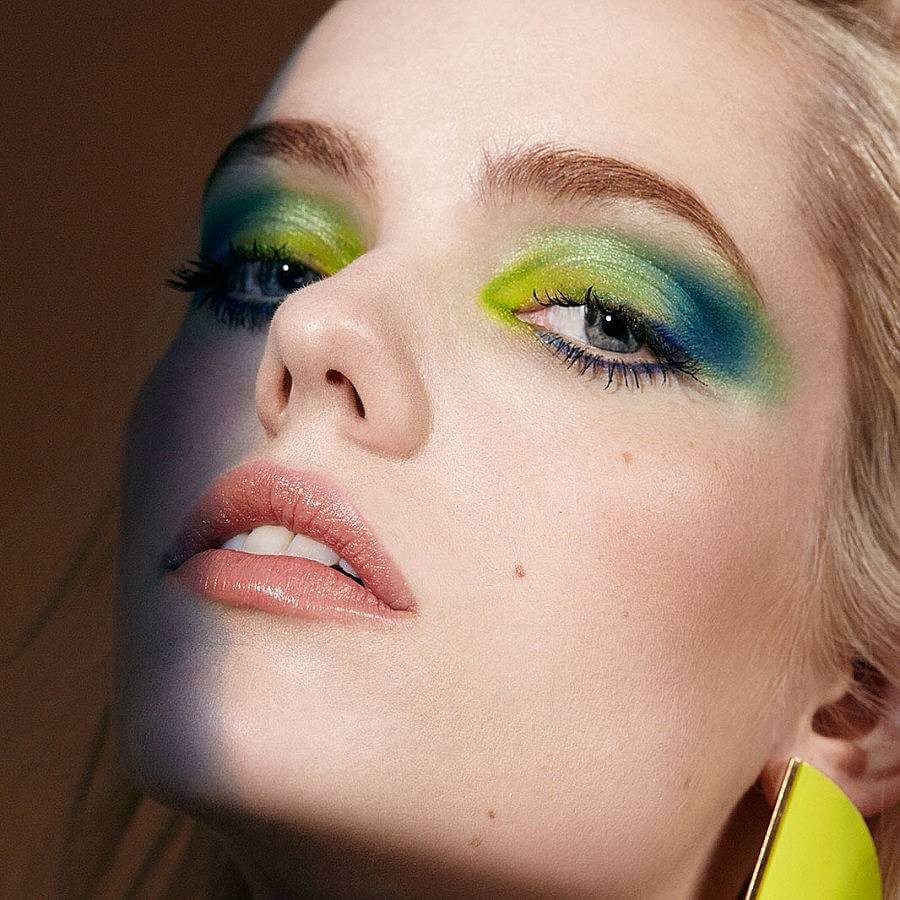 What was it like working with icons like Iris Apfel, Kathleen Hanna, and Chloë Sevigny? Really incredible. Even though these women are all vastly different in terms of background/ profession they all have an undeniable presence. Iris is one of the most honest human beings I have ever had the pleasure to meet. There is something very comforting and inspiring about working with someone who you know will tell any and everyone exactly what she thinks. Her insight is always spot-on and relevant. Kathleen is another very real/honest, compassionate artist. I've been a loyal follower of her music and message since I discovered Bikini Kill. It was a true fan girl moment come to life to work with Kathleen. Chloë was just too cool for words. Her fashion sense is so eclectic and the beauty is always effortlessly cool and never competitive to the clothes. I really admire how fearless and present she is when being photographed or filmed, truly a master of her craft.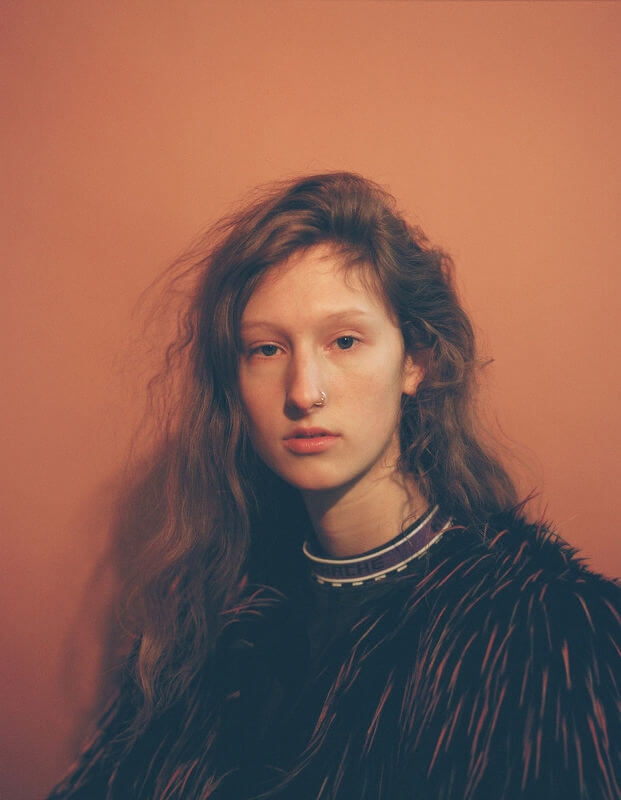 Who have been some of your favorite people to collaborate with? There are so many! I always look at the photographer first and find them to be the most inspiring aspect of any project or job. That being said, there are so many visionary people I have had the joy of working with such as; Glossier, NY Magazine, Refinery 29, Grey Magazine/Valentina Illardi Martin, Phelan, Avena Gallagher, Havana Lafitte, Jade Taylor & Michael Kozac, Mark Lim & Lizzy Oppenheimer, Michael Donovan, Sebastian Sabal Bruce, Hannah Khymych, Christine Hahn, Anairam, Jody Rogac, and Karolis Kaminskas
Tell us a joke. How do you get a hipster to take a shower? Put their parents credit card under a bar of soap.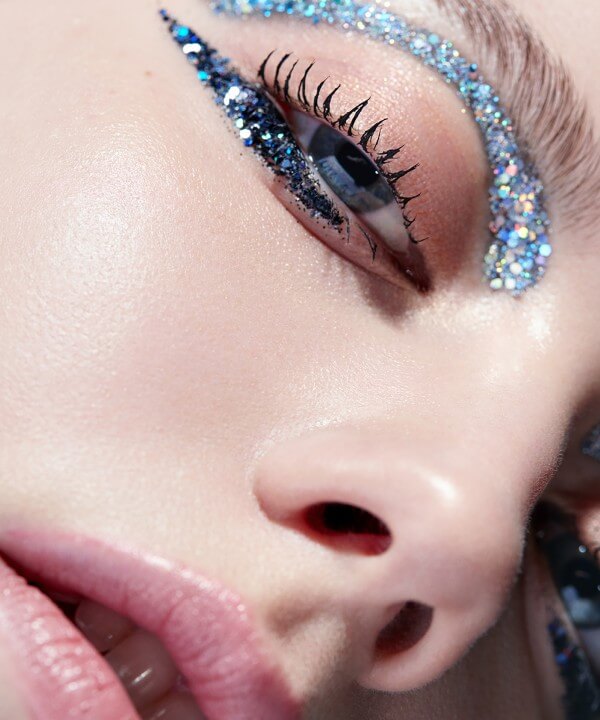 What artists, designers, or photographers are you interested in right now? Artists: Brian Calvin, Wizard Skull, John Alcorn, R.Crumb, Man Ray, Cindy Sherman, Takashi Murakami, Lisa Frank, Topolino, Isamaya Ffrench, Stephane Marais
Photographers: Maurizio Cattelan and Pierpaolo Ferrari, Erik Madigan Heck, Jeff Bark, Maciek Jasik, Donna Trope, Tim Walker, Collier Schorr
Designers: Eckhaus Latta, Ashish, Carven, Phelan, 69, Chromat, Gosha Rubchinskiy
What's your favorite thing about your city? The lifelong relationship we have. I have a lifelong relationship with NYC and there are so many aspects of the city that I enjoy.
Are there any makeup trends that you can't stand? Admittedly, I am not an avid trend follower but from what I hear and see happening there are a few things I am very put off by. I think the way contouring (the full face of striping) has been executed over the past 2-3 years is a bit excessive. From an aesthetic standpoint I think the best contouring is the kind you don't readily see. I also find disproportionate eyebrows unflattering.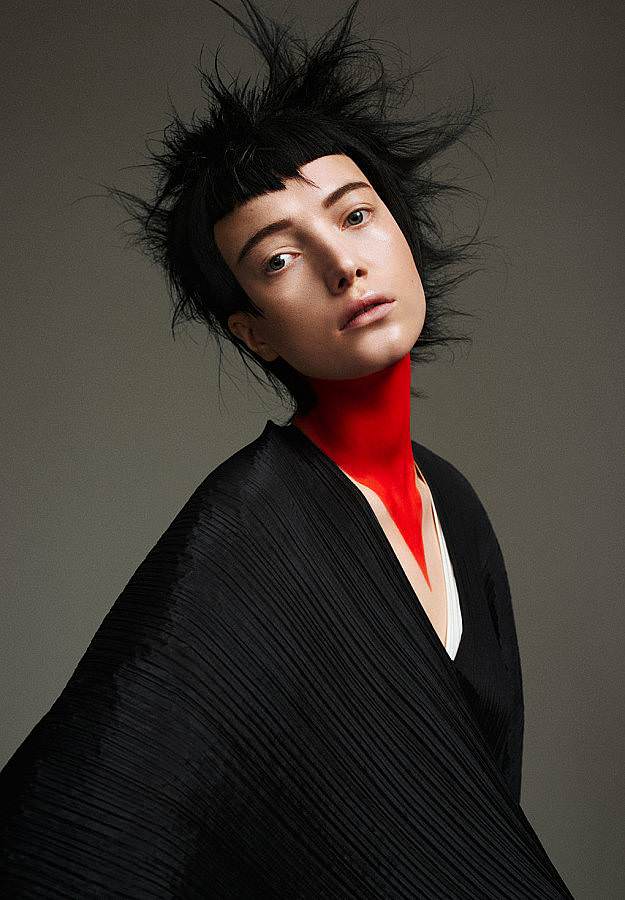 How has Instagram changed the industry for you? Instagram has really become the new go-to for showcasing work. It's great because you can share more than just the final image or video. I always enjoy posting and seeing other people's behind the scenes and inspiration. Instagram has been an amazing catalyst for connecting with other artists. I have met and discovered some of my favorite photographers because of Instagram.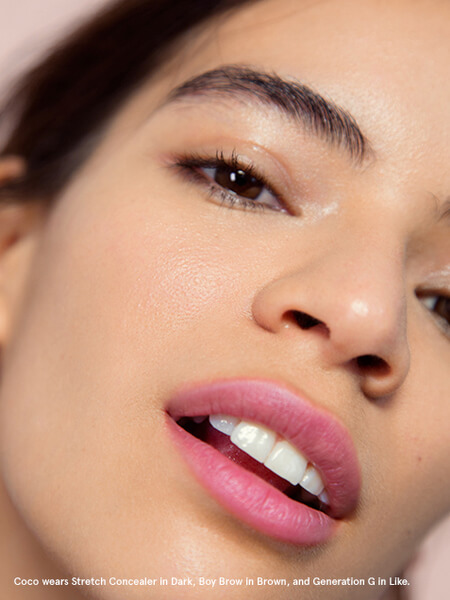 What are you really excited about right now? I'm really excited about the momentum in beauty at present. The emergence of new and innovative brands/products and beauty centric publications/artists. I also love seeing how technology has its influence on the industry and products at large. Possibilities are endless and there is something new to see and learn everyday. I love watching youtube tutorials to learn new techniques and be introduced to new products.