Mae Engelgeer attended the Amsterdam Fashion Instituut where she specialized in textile design, graduating in 2004. Later she was accepted to the prestigious Master Course in Applied Arts at the Sandberg Instituut and developed her first collection of textiles at TextileLab. In 2014 Engelgeer opened her own studio in Amsterdam, working on product design and development, installations, and international collaborations. Mae Engelgeer's work has been exhibited at a number of international design galleries and fairs and sold in design stores worldwide.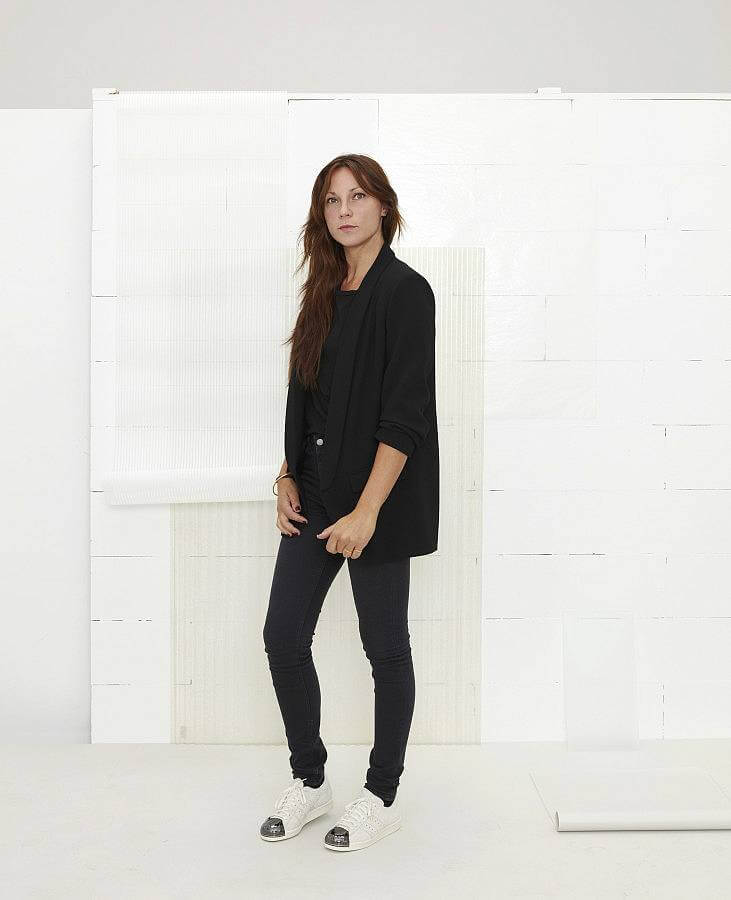 Tell us a little bit about yourself and what you do. My name is Mae and I am a textile designer based in Amsterdam. In my studio we create/design textiles from blankets, to furniture fabric to rugs.
Top 3 favorite or most visited websites and why? www.nowness.com such cool and beautiful videos.
www.boutique-homes.com because I was looking for a nice place to spend the holidays…
www.Instagram.com I think because I use it everyday. I like to follow people and have a peek into their worlds.
How has living in Amsterdam affected your work? Happy to live in this multi-culti city were I always feel inspired cycling around the canals and meeting a lot of different people. I think just the liveliness is what inspires me.
What kinds of things are influencing your work right now? We just had a solo show in Milan, and we showed a lot of new products and projects inspired by Japan.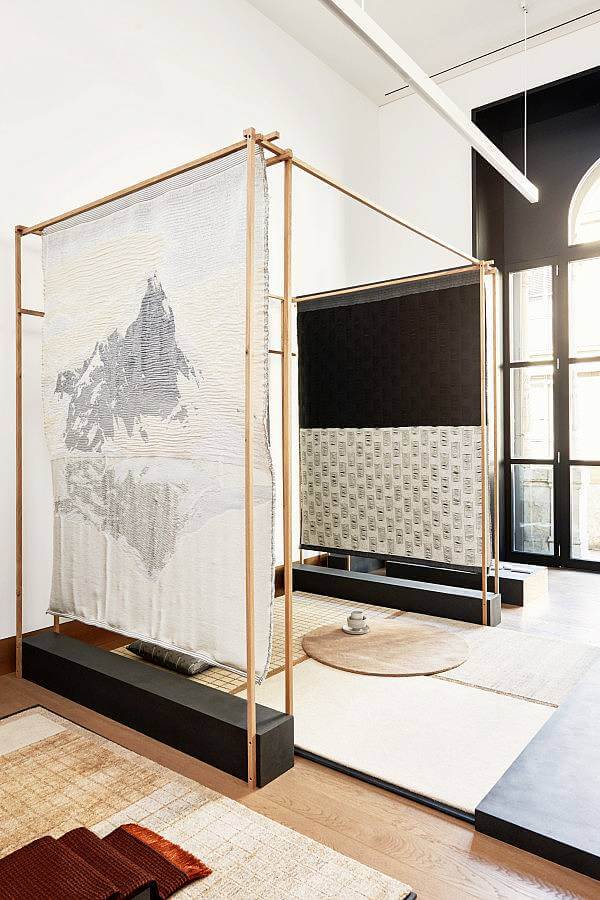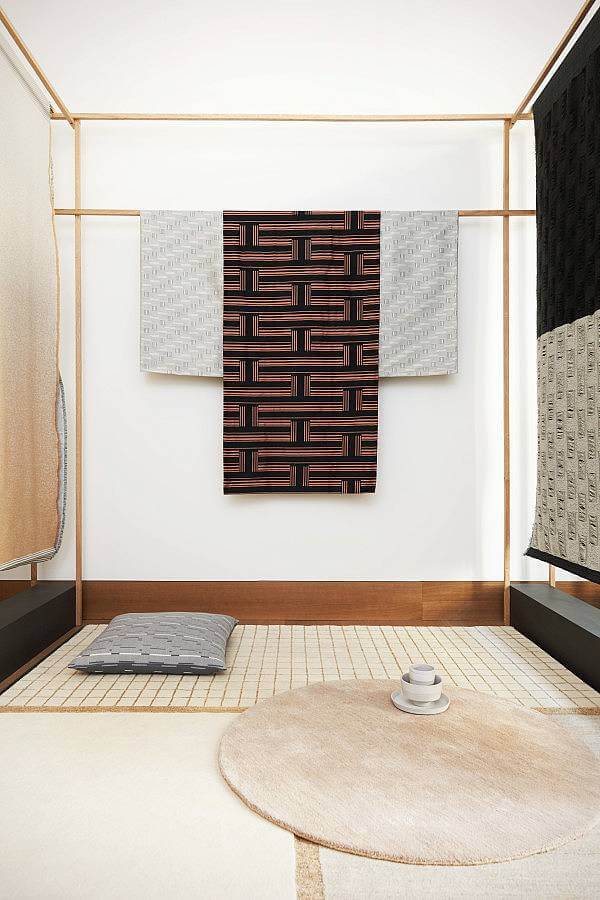 What are some recent, upcoming or current projects you are working on? Some are still a secret or in process. I will be in Chicago for NeoCon where we are launching the collection I designed for Wolf Gordon. Read info on my website…
Favorite pizza topping? Truffle for sure!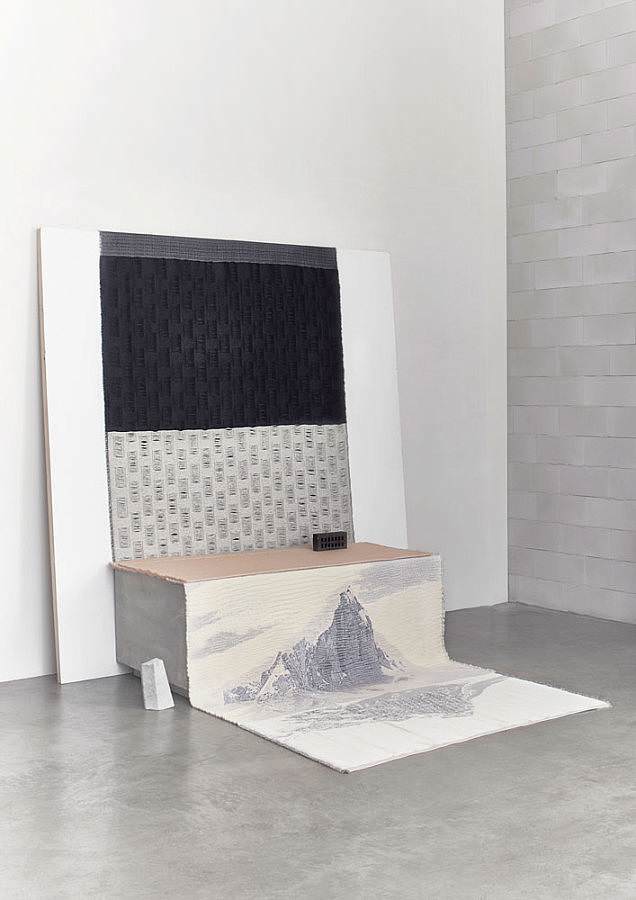 How did your interest in your work begin? I think I was always busy with drawing and textiles since I was a kid, so I think I just naturally ended up going with the flow and following my instinct and need to create.
If you could go back in time and experience one day in history, which day would that be? Party in the roaring twenties, I think.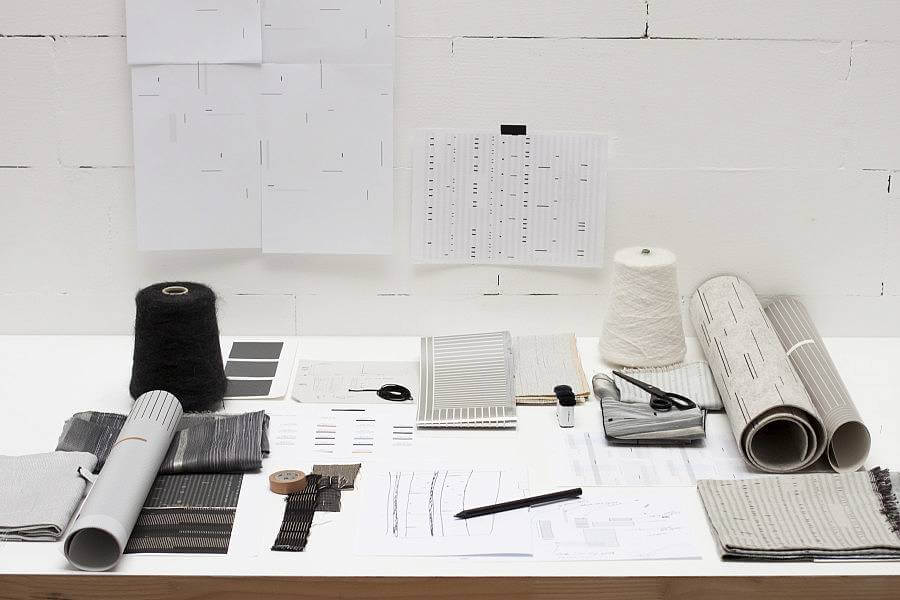 How long have you lived in Amsterdam and what brought you there? I have been living in Amsterdam for 14 years now. I was studying at the Fashion Academy and found that I was building my life here, made nice friends so I just had to go and live in this city. I will stay here or move to NYC or somewhere beachy…
What do you want a viewer to walk away with after experiencing your work? I want them to feel surprised and revalue textiles after seeing and touching my work. I just hope that I can show them a bit of my world — the feelings I created them with.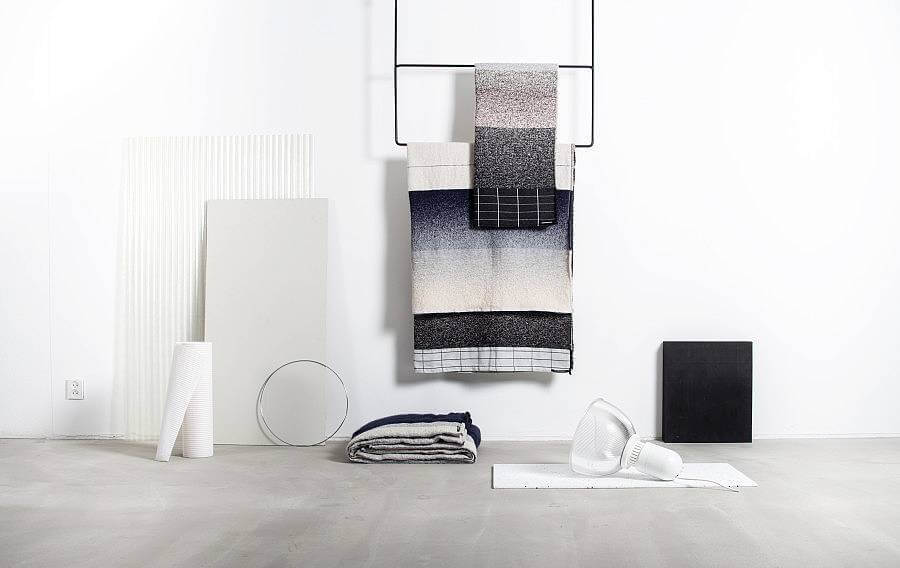 What's your absolute favorite place in the world to be? Still some places I would love to visit but Tokyo and Kyoto were so nice! And I love the NYC vibe…
What are you really excited about right now? All the nice projects that we are working on right now, and the feeling that more exciting projects could come next.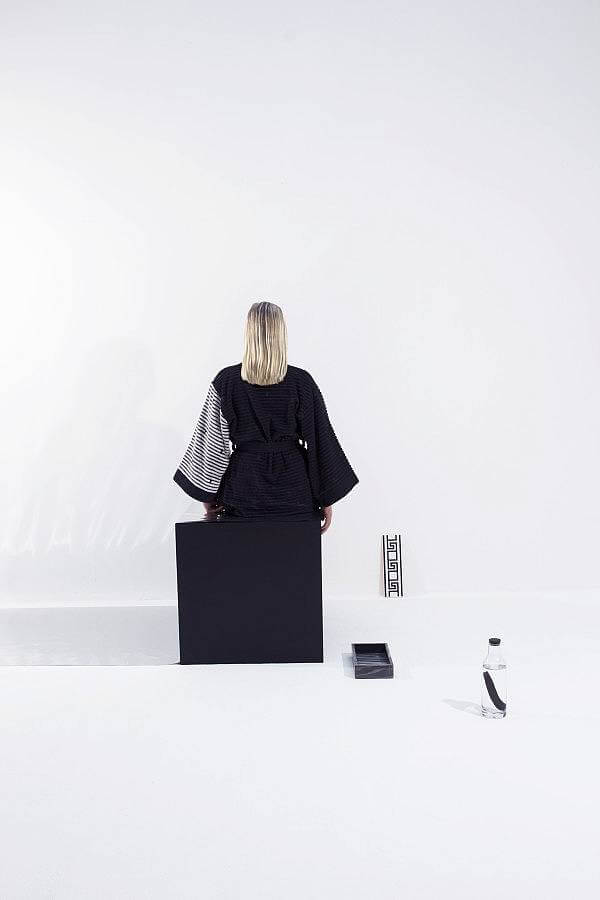 What do you collect? Objects, preferably without function, just interesting shapes, material or/and color.
What was the last lie you told? That I would be in time… and I am never in time.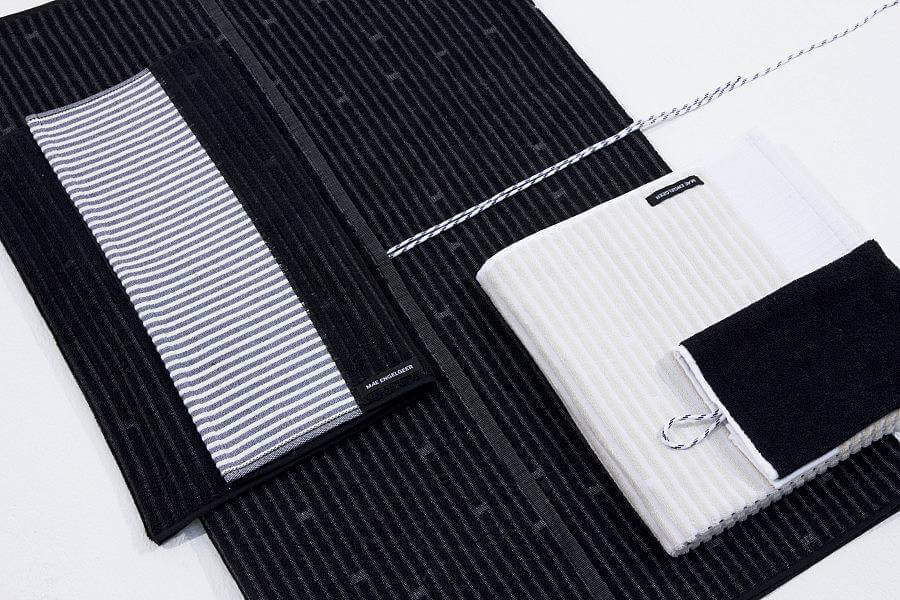 Can you share one of the best or worst reactions you have gotten as a result of your work? Hmm let me think. I think what made me sort of cry was the image I received from someone who bought two tea towels and made a cushion from it … so far from my intention. Or a magazine sharing the idea to make an apron from it, so bad! I do get some emails with people telling me how much they appreciate my work… super sweet that they take the time to tell me.