Hannah Vaughan was born in Los Angeles, CA to a bookbinder and an artist. She first learned to weld at age 12, then actually learned how to weld at age 22. She first tentatively wielded a chainsaw at age 18, then began enthusiastically wielding one at 24. Hannah attended Oberlin College in Ohio where she majored in Fine Art and Religion. She continued her studies at Penland School of Craft in NC, and has subsequently been an assistant instructor there. Hannah ran the metal shop and manufactured fine furniture for Chicago based Design-Build Firm, Lagomorph Design, then got her MFA from Cranbrook Academy of Art in the field of 3D design.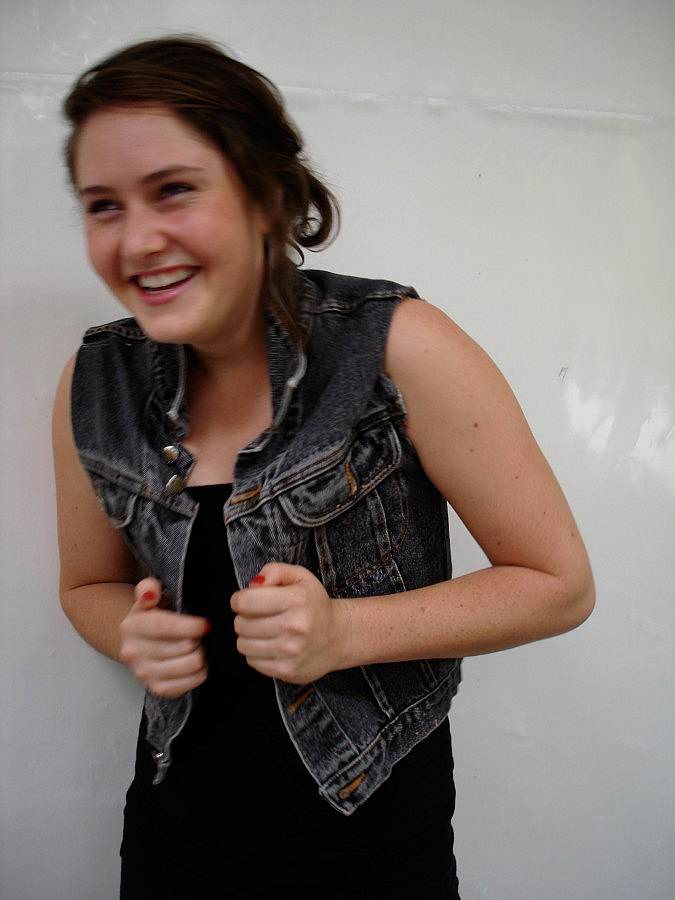 How has living in Oberlin affected your work? I grew up in LA, but have spent basically the last ten years living in the Midwest – Oberlin OH, Chicago and Detroit. The Midwest has crept into my soul somehow. I can't help but be obsessed with it – with its industrial decay, work ethic and damn good humanity. My work is constantly influenced by the landscape around me. That's how I work. While I've been here, I've been using a lot of concrete, rusted metal and chainsawed logs. In my most recent body of work I have been translating mid-western infrastructural forms that I see around me into furniture objects for a new post-industrial interior.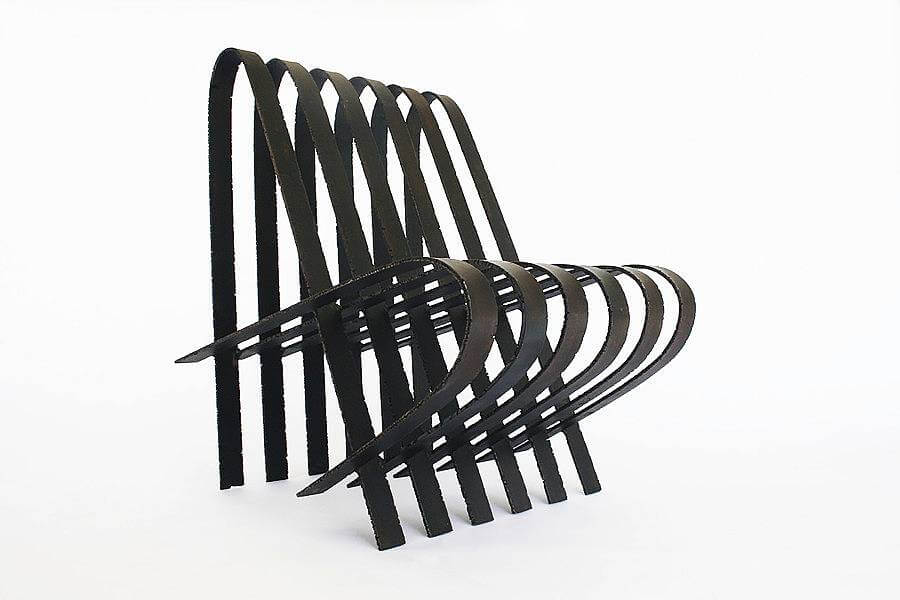 What kinds of things are influencing your work right now? I've been on a bit of a kick recently about how the infrastructure we leave on the landscape is an essential mark of humanity. Thousands of years from now it will be the archeological evidence of the human propensity towards industriousness. Humans have always felt the impulse to build, craft, construct. Industriousness is primordial. Industrious cave women scrawled on their walls and their caves became homes. Marks like these are evidence of our existence, a means of expressing who we are and what we do. Proof that we were alive. We are constantly leaving marks of our industriousness on the landscape- from the vast spans of highways that criss-cross our landscape to the power grids that make our modern life possible.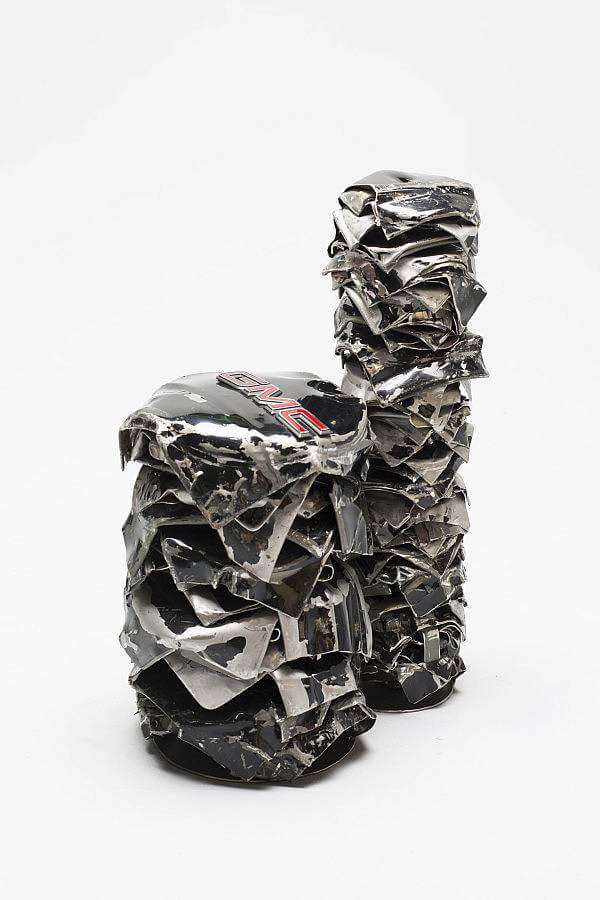 If you were a drink what drink would you be? I want to say, "Bloody Mary" because that's my favorite drink: morning/afternoon/evening. Doesn't matter, it's always the right call. But I don't think it necessarily describes me or my work. I think if my 'design' were a drink, it would probably be a "Dirty Martini." It seems classy and mature, but it's essentially straight booze with some salty vinegar poured on top.
You studied fashion in Italy, has that impacted your work at all? At the time that I made the decision to study fashion design in Italy- it seemed like a strange detour from my studies- a rare opportunity in life that I just decided to take for the hell of it. That time taught me to love 'design' and gave me the confidence to turn my life around to pursue it. I had been drawing and sewing clothes since I was eight years old. Designing and making my own middle school graduation dress (Think 90's Christina Aguilera "Genie in a Bottle," made with red satin. Super classy!) But I had always pursued it on the side-I had never fully committed to it.
After studying fashion design in Italy I gravitated away from fashion and towards sculpture and furniture design, but its basically the same fascination: How to express an idea through material that relates to the human body. Since that first time in Italy I've been back at least four more times. I somehow kept coming back to Italian Art and Design. It feels accidental almost- I just keep bumping into Italians and falling in love with their work. From my first encounter with the work of Ettore Sottsass and Enzo Mari, to my most recent obsession with the group of Artists who make up Arte Povera.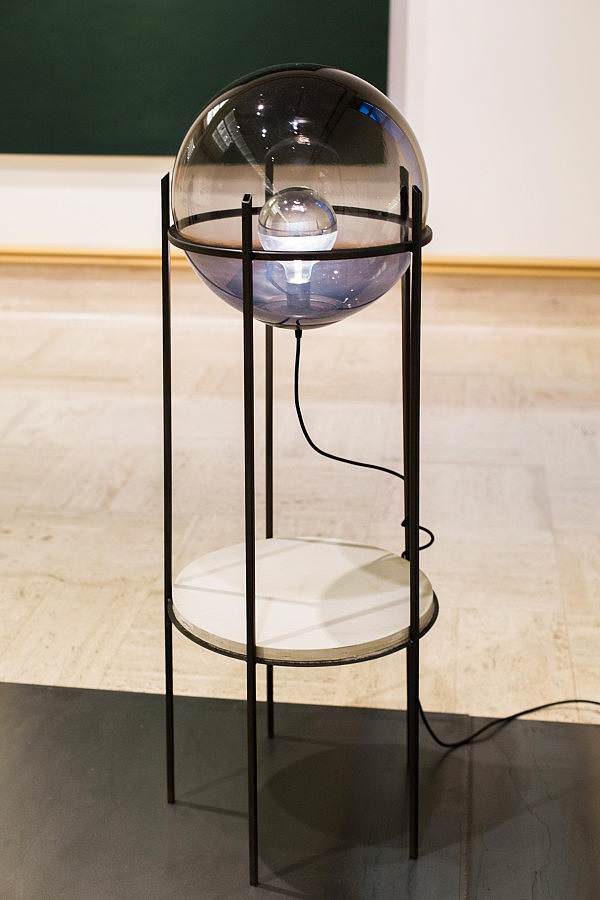 Who would you ideally like to collaborate with? Ettorre Sottsass did a project called 'Metaphors' which he turned into a book. He wandered around the desert of Spain with his girlfriend at the time and tried to investigate the true origins and needs of architecture and design through photographs of crude installations in the landscape. "Do you want to sit in the shade" or "do you want to sit in the sun" I have always been fascinated by the desire to getting back to a raw or true state of design and I think a vagabond road trip through the desert with Sottsass would be the ultimate collaboration. My colleague Vivian Beer and I did a version of this, driving in an RV through the deserts in the Southwest. She called this 'Desert Design Lab.' We brought other furniture designers out with us to collaborate – I just wish Ettorre Sottsass could have been there with us.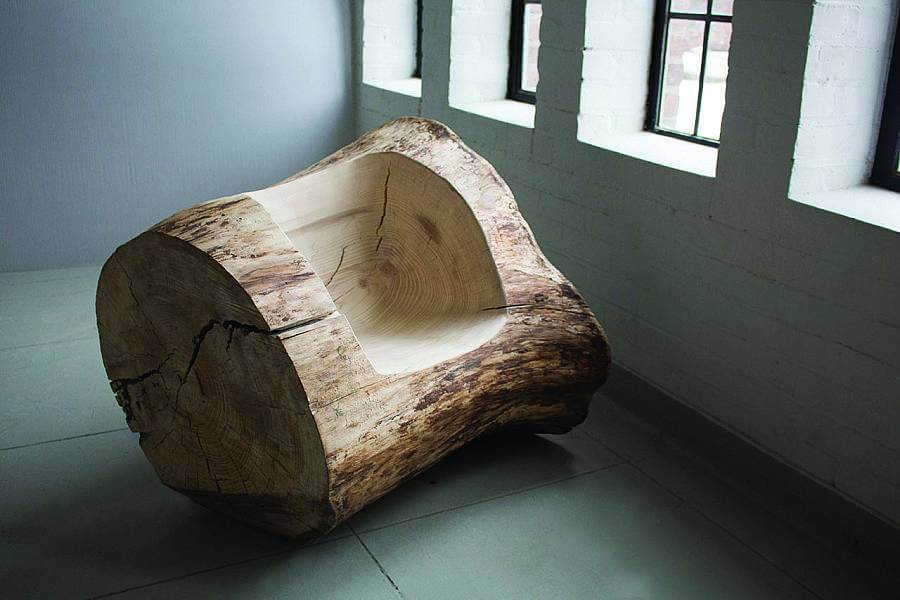 Which designers/artists have greatly influenced you? I'm mostly influenced by design and sculpture of the 60's and 70's, Ettorre Sottsass, early Tom Dixon, Land Artists and Arte Povera. I am in love with early Ettore Sottsass, but mostly his work before the Memphis movement, when he was investigating the meaning of design and architecture. I love the chaotic and haptic energy of Early Ron Arad and Tom Dixon – when they were just picking up truck loads of metal scrap and torch welding it together, before everything they made became mirror polished. I love the Land Artists. I am obsessed with Robert Smithson, Donald Judd and Michael Heizer. They were just brash dudes in the desert with guns and earthmoving equipment, also Nancy Holt was the bad-ass woman in the desert with them. I've also been doing a bunch of research on Arte Povera, an Italian Art movement in the 60's and 70's that was interested in the using bare, raw materials around them and putting them in relation to other things. I love the carved industrial wooden pieces of Guiseppe Penone. There's a piece by Giovanni Anselmo, which I'm kind of obsessed with too, it's just a piece of marble with a lettuce attached to it with a piece of metal wire. Its about gravity, weight, the life span of things and casual relationships. It's a ridiculous piece, because museums keep having to refresh the lettuce — but its beautiful.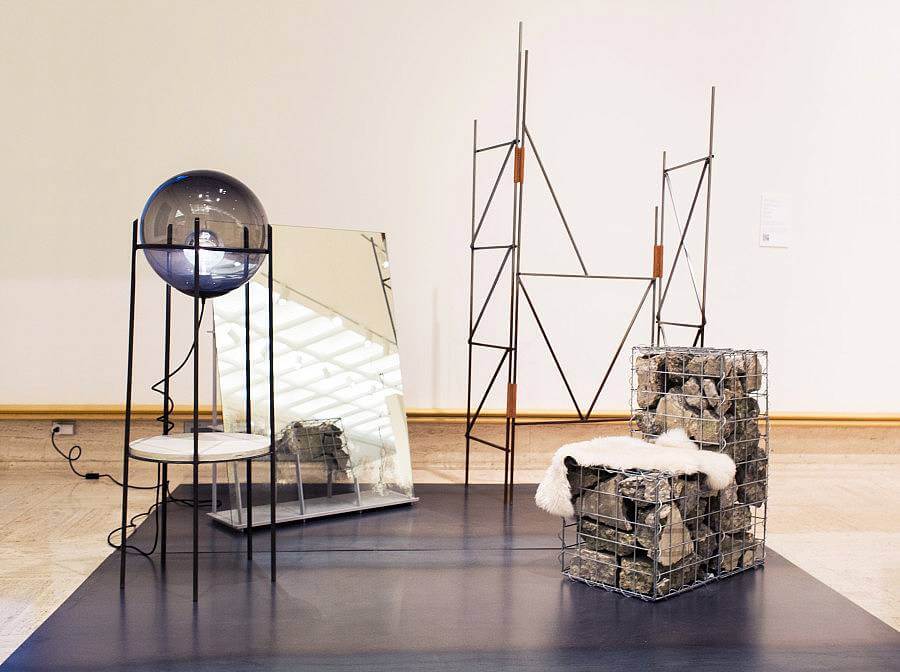 What were you like in high school? I was always aware that I was different in high school, but I didn't really care. I came from a radically free-form elementary and middle school, where we basically taught ourselves and were self-sufficient. Then I went to a high-achieving prep school for high school and wasn't at all interested in having to "fit in." While everyone else wore super expensive Abercrombie and Fitch jeans, I was wearing stuff that I found in thrift stores, stuff that I had made myself and my Rilo Kiley band t-shirt. While other kids were driving BMWs, I had an old '74 super beetle that my parents bought for $1000 bucks. I subsequently painted it yellow with 21 cans of matte yellow spray paint. I was mostly interesting in doing lots of homework, going to indie concerts and running cross country.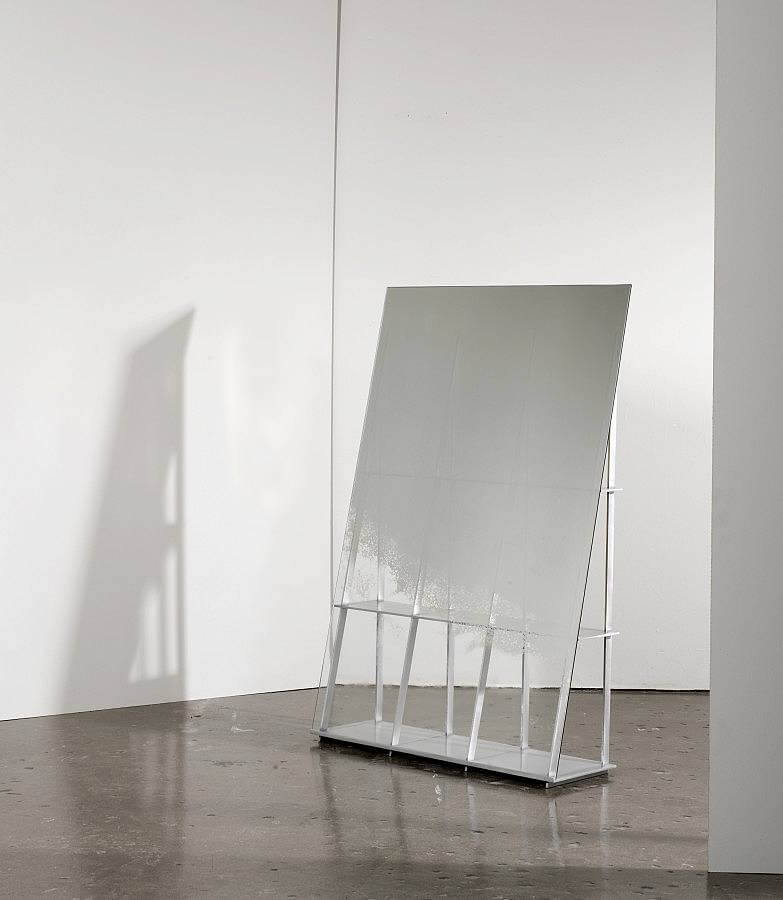 Can you share one of the best or worst reactions you have gotten as a result of your work? Some of my most 'essentialist' pieces, like the cracked log chair, or the bent rusted metal chair seem to be really appealing to small children. It's not like they are brightly colored plastic pieces- they are made from sheet metal and entire carved out logs- not what one would expect to be "kid friendly". But I think that is so freaking cool. I don't want to make design that intimidates, I want to make work that expresses something fundamental and I think kids have a very highly developed bull-shit detector. They can tell very quickly when adults are putting on airs or faking it. The fact that kids find my work approachable and love sitting on my chairs makes me super satisfied, even if their parents are worried that they'll get dirty.