Tell us a little bit about yourself and what you do.
I am a Toronto-based artist working primarily within the modes of sculpture, collage and video. In terms of subject matter, a lot of my work considers how we define both artistic and non-artistic labor in recent history, but I take a lot of detours. I also co-run a project space called The Loon with my friends Caleb, Oliver and Aleks.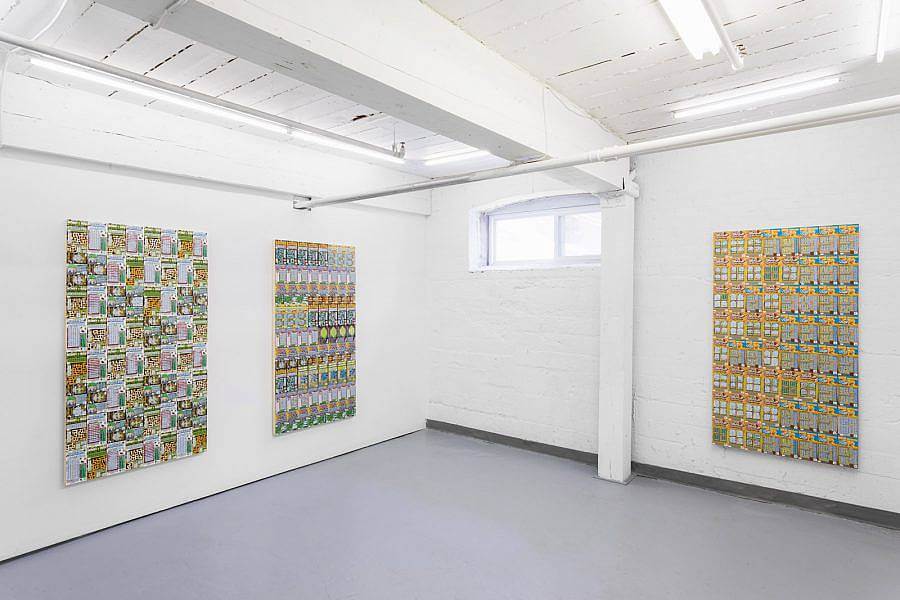 What are some recent, upcoming or current projects you are working on?
Currently, I am on the home-stretch of up a long-running project of improvised chairs with varying functionality called All Thumbs. It's an exercise in jury-rigging dictated by my studio's proximity to both a trade school and theater – salvaging scraps from both places, mingling set and prop materials with demonstrations, tests and prototypes alike. I have a good thirty or so that haven't been recycled into a newer chair. The goal is to make around fifty. Once they are shown publicly in a kind of survey format I'll start over using the same sources but making lamps this time. Those works will be inspired by a fictional group of pro-light anarchist / dadaists dreamed up by the late great Harry Mathews in his book The Conversions.
At The Loon, I'm working on a project examining a forgotten Toronto mail-art publication from the early '90s. It is at a very loose, open-ended stage at this point and I find that really exciting.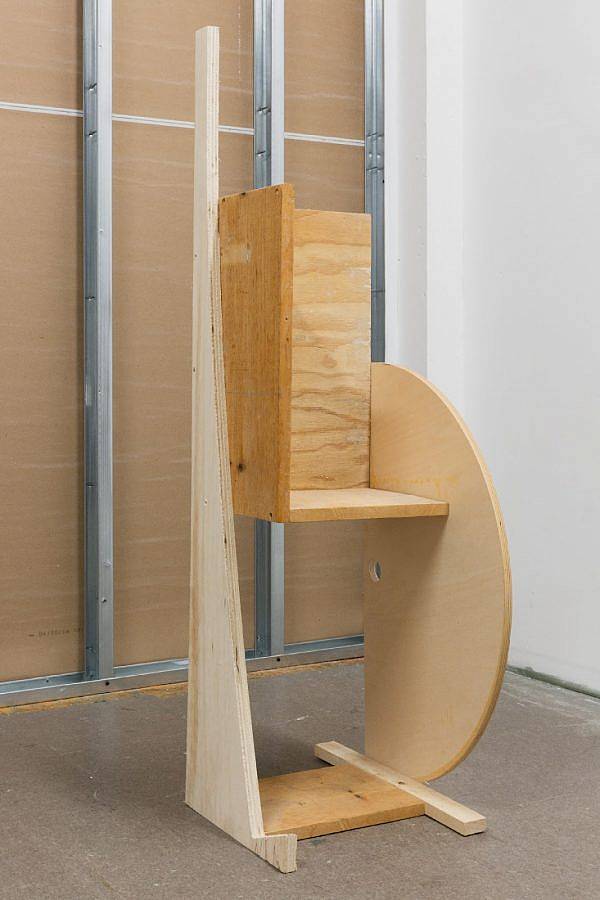 What materials do you use and what does your process look like?
Generally I use found materials. I think my work could fall under the umbrella of either collage – where I am responding quite viscerally to materials I have collected and laid out on the table – or sort of unconventional research projects, where a thread of an idea leads me down a rabbit hole and doesn't really manifest as an object until much later on. I think the approach is pretty similar in either discipline: Usually I am in a library or a thrift store or a materials yard or just walking down the street, looking for something that fits in to or rubs up against this increasingly complicated vocabulary I am building out of my practice. There's a lot of sorting, notes and piles. I find the tension between being hyper organized and working on intuition leads down some interesting avenues. Robin Mackay argues for Complicity with Contingency in writing or making art in The Medium of Contingency and I think it's a really wonderful way to look at this flux between control and intuition. I think about that a lot.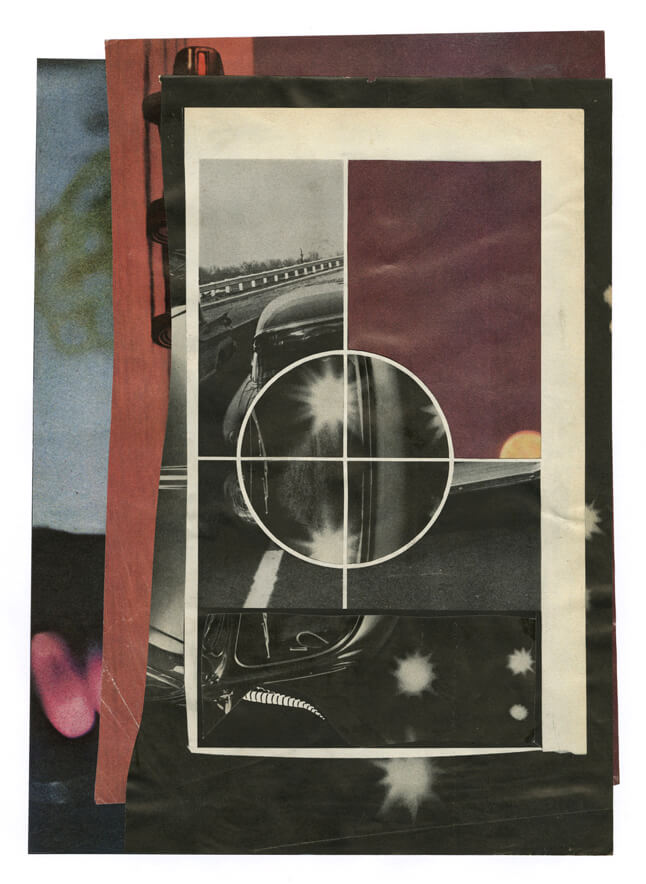 How did your interest in art begin?
In retrospect, I can identify two strong influences. Firstly, my parents had a habit of copying everything; dubbing late night movies off TV, trading bootlegged concert tapes, recording radio shows, thrifting, etc. I think I grew up with feeling like I had permission to copy, to make something my own by putting it through some kind of process because it never came from a primary source in the first place. Secondly, the idea of the kludge or jury-rig fix was something I would see a lot in my neighborhood. I have always liked the idea of making do with what you have and the jury-rig is this perfect class-specific expression of that. These two ideas have kept me pretty resilient and have always made art feel like something that was accessible to me.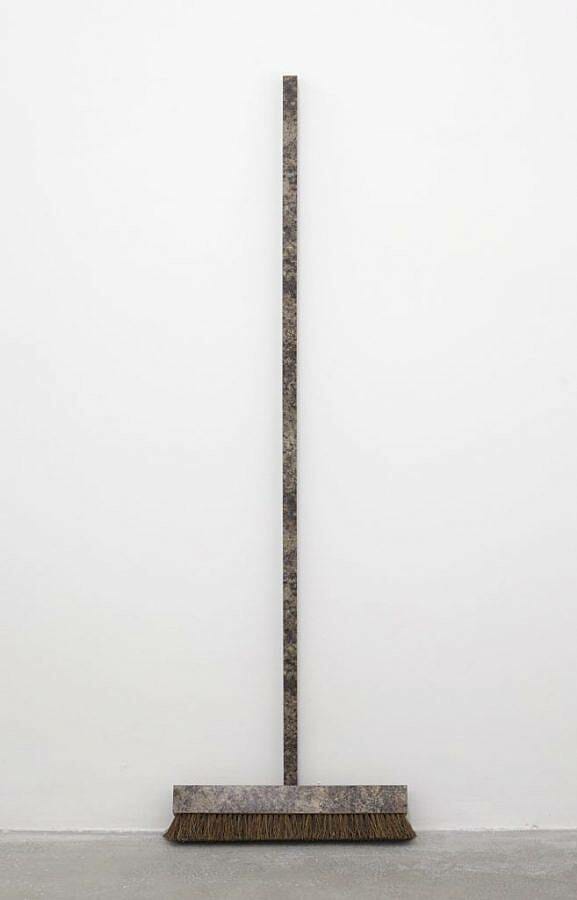 What is inspiring you at the moment?
Working in collage, what inspires me and what becomes raw material for art is always a fine line. Lately, I have been gathering pro-labor agit-prop materials from the 18th, 19th and 20th centuries. Seeing concerns around labor rights take form right along side the industrial revolution has helped me understand how integral these forms of resistance have been towards safeguarding people from unethical working conditions as long as modern working conditions have existed. Going even further back, looking at radicalism in a time before industry – for example the pre-Quaker Diggers of the 1600's who farmed unclaimed strips of land and distributed its foodstuffs – gives me a lot of perspective on projects i see people undertaking today. But, I also grew up listening to and making punk and improvised music, collecting comics and watching an unhealthy amount of bad movies, and all of these things still figure into my day-to-day. Thankfully, Toronto has vibrant music, film and literary scenes for all things weird and new, and unsurprisingly a lot of conversations we're having at The Loon right now are about encouraging some cross pollination between the music, film and art communities here in town.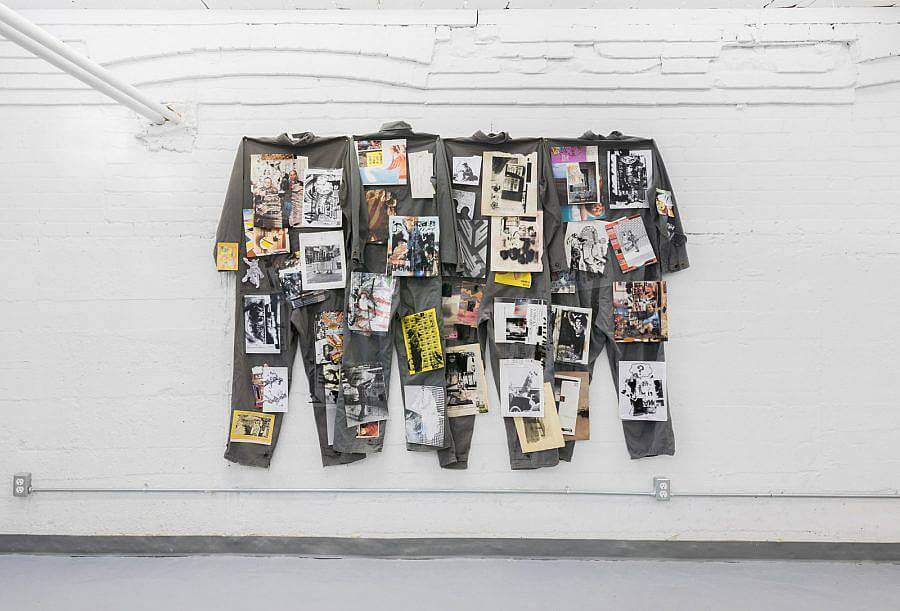 What was the last exhibition you saw that stuck out to you?
This past winter Oliver organized a show at The Loon featuring some artists from the group he provides a hot lunch for every Sunday, closer to Toronto's east end. It featured drawing, painting and sculpture by Sophia Wu, Kinima Kanton, Sofia Mesa, Cathy Calfchild and Raylah Moonias. It was an amazing collection of work and has subsequently opened our space up to an audience I would not have otherwise reached. It's great to see a community grow and to make new friends.

What's your favorite thing about living and working in Toronto?
Toronto is a beautiful city with a lot of problems. Like most major cities, it is pricing out its creative class, and there's little private money being spent on emerging artists. That said, the artists and spaces here are a testament to the resilience and talent we have here in the city. Galleries like Cooper Cole, Little Sister, Art Metropole, Franz Kaka, Towards and BNKR2 operate at different scales and yet there's a lot of overlap in the kinds of crowds they bring out. Really. Downtown Toronto is not that large, and has maintained the feeling of a series of small, richly multicultural neighborhoods bumping up each against each other. Despite living fairly central, I love that I can get on my bike and be in little India or on a beach.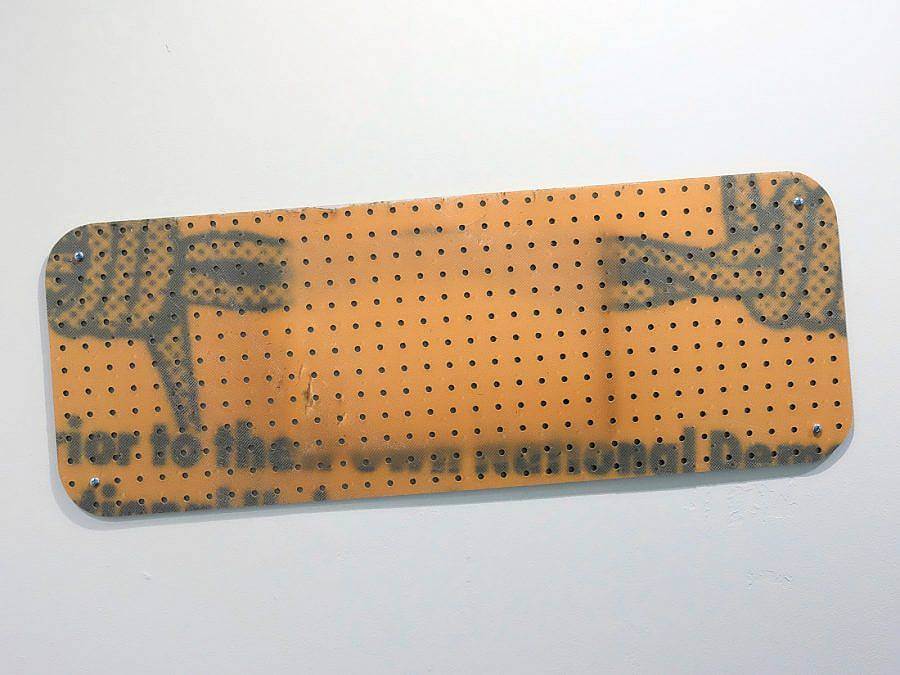 Describe your current studio or workspace.
I am on the second floor of a two story building just north of downtown. It's unique in that there's only 2 studios in a relatively small building, and my studio mate has been there probably for over 20 years. She is a brilliant artist and thinker, and having her around next door has been a major plus for my practice. In many ways it is the typical studio a person might imagine: wobbly wood floors with coat after coat of industrial paint, shoddy drywall, old fittings. There's a large work table and a few woodworking tools, and scraps of wood and paper are everywhere. I have a good amount of space for what I pay, though of course as I write this my rent has gone up significantly. Commercial leases offer zero protection for renters, and as a result I'm at the whims of a landlord who could make some more money off of someone else. Toronto Real Estate is anti-art.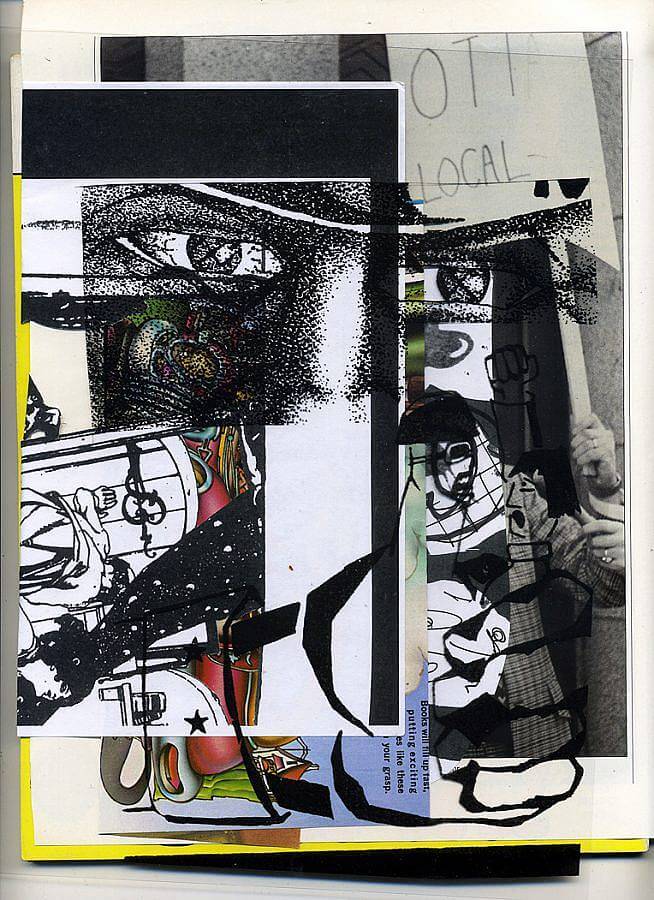 What do you do when you're not working on your art?

I have a job at the local art school, so between that, my practice, and things at The Loon, I don't have a lot of free time. I spend a lot of time reading, cooking, drinking coffee, and seeing music if I can. I don't go to openings as much as I'd like, but I do love seeing work in this city, so I devote some time to that too. I have a monthly DJ gig which is a great way to get out and see friends, as well as indulge my love of show flyers and crate-digging.

What do you want the viewer to walk away with after viewing your work?
I don't think a person needs to have a full understanding of the work to get something out of it, especially when, for me, i might be mining some obscure histories and presenting them in a challenging way. But, I think that making dense and rewarding work is all about creating a curiosity and an excitement in the viewer. How does this work relate to the next? How do the materials relate to each other? The best compliment i got from my last show at Towards was hearing that multiple people returned to see the work again. Ultimately that's what I want: It's less about what they walk away with and more so what they're seeking when they come back.