Tell us a bit about yourself and what you do?
My name is AnaHell, I'm a Spanish artist and photographer with a background in performance art and illustration. As a child, I spent countless hours staring at little scratches and bumps on floors and walls, in the shapes I saw twisted creatures that made me ask myself if I lived in two worlds at once. With photography, I try to create a world that is separate from the one we live in but that uses this world as its home. My main obsession is the plasticity of the human body and I often strip my subjects of their identity to create something entirely new yet strangely familiar. 
Since 2016, I've been focusing primarily on photography, art direction, and video. Up until Covid, I spent a lot of time traveling around the world soaking up nature and different cultures. Traveling is one of my biggest pleasures and a huge source of inspiration for me. Due to current travel restrictions, I've turned my lens towards people that are close to me and I've been shooting a lot closer to home.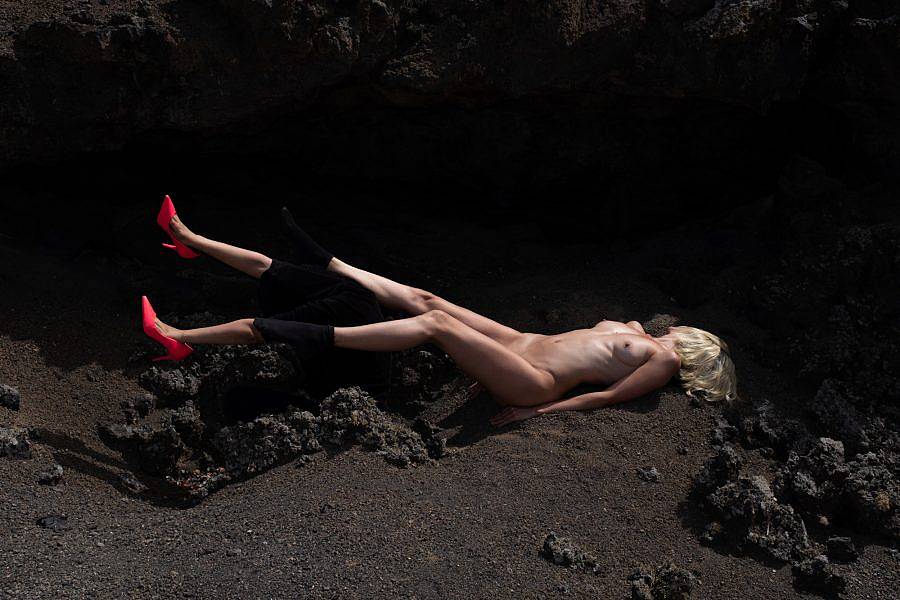 You use the body as a medium, what inspired this practice? What other mediums do you work with within the photographic space?
I've been interested in the human body since I was a child and often used it in my early artistic practices long before I became a photographer. What makes it so interesting to me is that it's an incredibly powerful and accessible tool for self-expression and it can be used to create new entities and forms that transcend human identity. Photographing people and placing an emphasis on the body allows me to create quick compositions. When I take a photo I often feel like I'm painting an image in real-time. Since Covid changed the way I'm currently able to meet and interact with people, I've been paying more attention to non-human subjects and looking around to see what captures my interest. I'm not sure what it will be yet, but I'm keeping my mind curious and my eyes open.
In a variety of ways you achieve an uncanny effect, what is the intention behind this?
I like to create slightly disturbing imagery. I feel satisfied with my work if it makes people look twice and leave with more questions than answers. I don't always want to portray things as they are, because who knows what things are anyways. There are so many realities, perceptions, and contradictions that coexist so I prefer to take a playful approach. My imagination may be a little overactive but I've always been fascinated by stories and alternate realities. Somehow, nonsense and absurdity make a lot of sense to me and they fuel my imagination and motivate me to get up and make things. 
Is Everything an illusion? 
Absolutely. And the wonderful thing about this is that you can create your own and paint things the way you want to see them.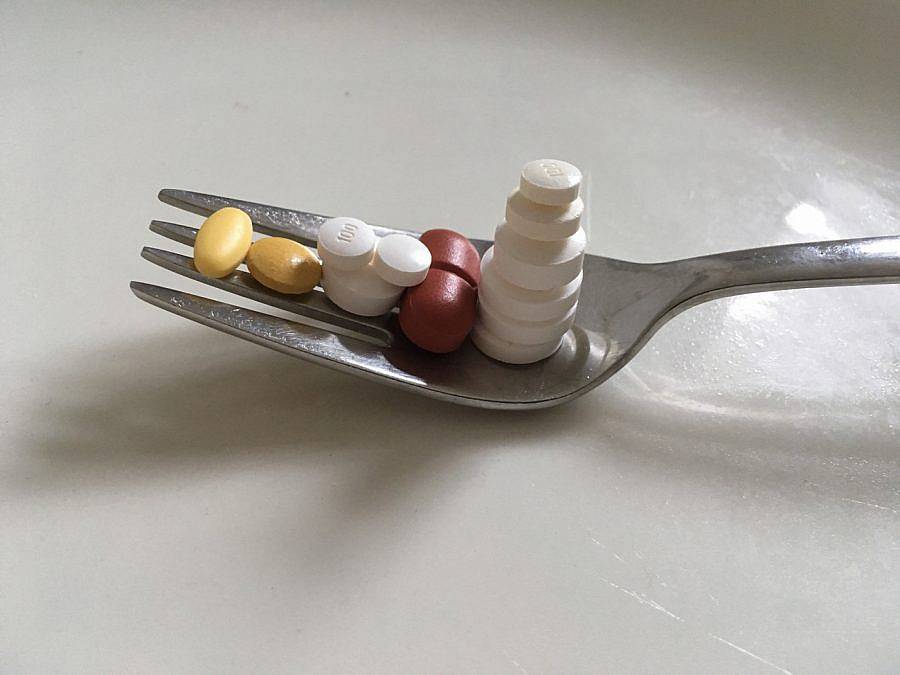 Can you introduce us to your "Echo Chamber" series? 
I shot Echo Chamber in late 2018, during my confinement at a military hospital in Berlin. That autumn, I went to the doctor with severe pain in my side, and to my surprise, I was diagnosed with a very dangerous contagious disease. I was rushed to the hospital and spent almost a month hospitalized in an isolation ward. The lack of WiFi in the building forced me to take a break from my usual obligations. The only thing I could do was stare out the window, go for walks in the inner courtyard wearing full protective gear, read books, and call friends. I was feeling really weak, but I also needed to keep myself occupied with more than books. I asked the doctors for permission to have my camera brought into my room. They permitted me to shoot as long as I didn't photograph the staff. With this in mind, I began taking self-portraits and using my room as a play space where I could delve into an internal dialogue. 
The presence of my camera led me to create daily rituals – I began seeing my hospital meals with fresh eyes. I caught myself looking forward to the not-so-delicious German hospital food and began playing with my daily medicine, arranging my pills into different shapes before swallowing them. Most of the images from Echo Chamber were shot at the hospital before my surgery, and I continued shooting my medicine at home until the number of pills was reduced to the point that I could no longer make any interesting shapes. 
After leaving the hospital, I would wander around Berlin on daily walks and take photos of the scenery that I would encounter. It took me almost a year to recover from my illness and another year till the pain from the surgery went away. I remember this period as a very difficult time but also as a strangely beautiful moment of solitude and healing. Echo Chamber is the space where stories come out to play when my only companion is myself.
How do you feel your photography plays with objecthood?
According to Merriam Webster, an object is defined as 'something material that may be perceived by the senses,' this is also a good definition of a photograph. When I take a photograph, I often look at whatever is in front of me as matter or material which can be transformed or distorted in ways that allow it to take on a new identity or form. Typically, when we think of portraying bodies as objects the first term that comes to mind is 'objectifying bodies' which normally triggers a negative reaction. Although portraying the human body as an object can certainly be done in questionable ways, when imagination comes into play it can be used to achieve magical results. In some ways, my work plays with objectification, however controversial that may be. I like to use bodies to create creatures and forms that reside on the border of the real and the surreal. Playing within this framework opens the door to dreamy territory. A photograph in itself is an object, but the worlds that live in images can be a million things at once.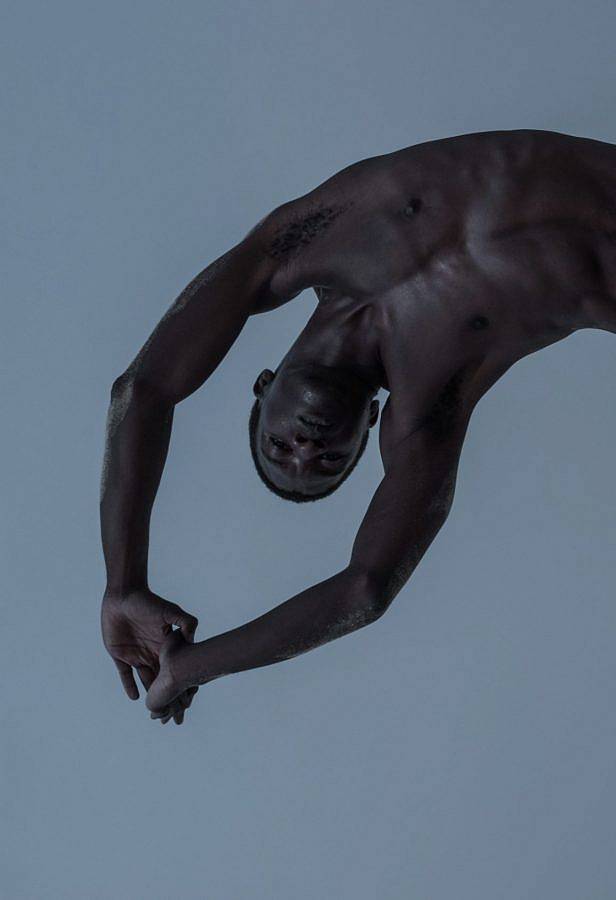 What role do you feel fashion plays in your work? 
Fashion often plays an important role in my commercial shootings even if the models sometimes appear nude or partially nude. I believe that the use of garments or objects concerning bodies and environments can add an important extra dimension to an image. I love integrating different forms and textures together and seeing how they interact with each other and the environment. I give each garment, object, person, and location the same importance and try to find interesting ways for them to communicate together within a composition. In personal work, nudity is my favorite outfit but I'm also very drawn to the concept of uniforms. I believe that they shift the focus away from personal identity and that gives me more freedom to create.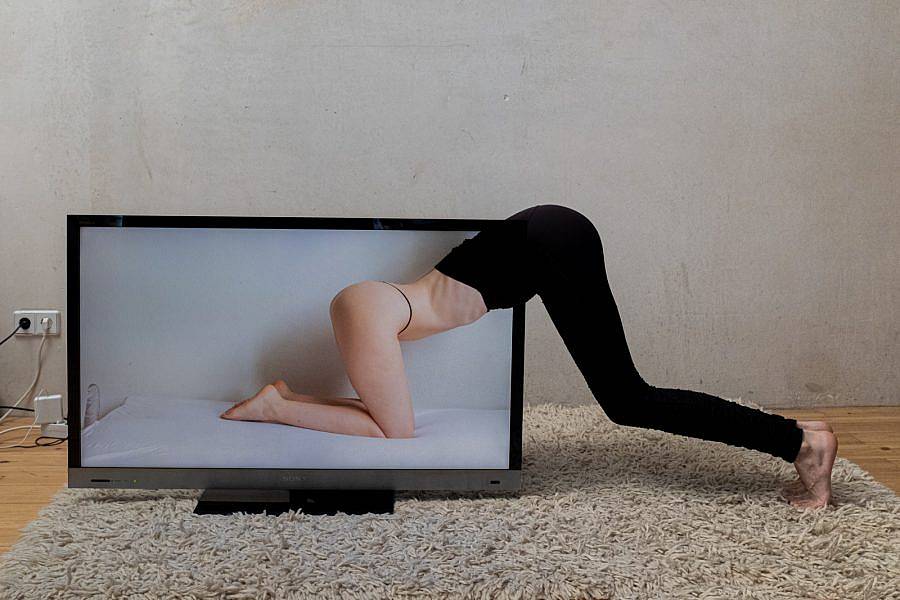 What is your collaborative relationship with Nathalie Dreier like? 
It's incredibly nurturing and inspiring and oftentimes physically challenging. 
Nathalie and I have known each other since we were pre-teens and since both of us have creative backgrounds, our artistic collaboration began somewhat organically. In 2015 we founded the collective Red Rubber Road, a performative and photographic self-portrait collaboration. When we shoot together for Red Rubber Road we are both the photographers and the protagonists, and we use our bodies to interact and merge with each other and our surroundings. If you see us on set you might find us draping our naked bodies over jagged lava landscapes or running barefoot through hostile grounds. Shooting together has become a fundamental part of our relationship and the shooting process is just as important as the final result. 
Normally, shooting for Red Rubber Road requires both of us to be together in the flesh. Of course, this wasn't possible during Covid, so we had to find a new way to continue our collaboration. We began investigating the importance of digital devices and how they affect relationships in times of social distancing and in general. By using screens and digital devices we developed our latest project Together A Part: Extending the Physical Through Virtual Interaction. In Together A Part, we took turns shooting from our respective homes, interacting and merging solely through a screen. This interaction transformed the screen's narrative: it was no longer merely a window to the virtual world, but a concrete object that metabolized through the display, connecting, extending, and physically morphing us. By blurring our identities within these new parameters, we mirror the sometimes cunning deception of digital interaction in relationships, intimacy, and sexuality. 
Do you believe in aliens or creatures of the moon or dessert? 
I certainly believe in parallel realities but I think that there are more than enough mysterious and fascinating creatures on earth to keep me enchanted for several lifetimes. I would love to beam myself into the depths of the ocean and see all the wondrous creatures that inhabit the belly of our planet.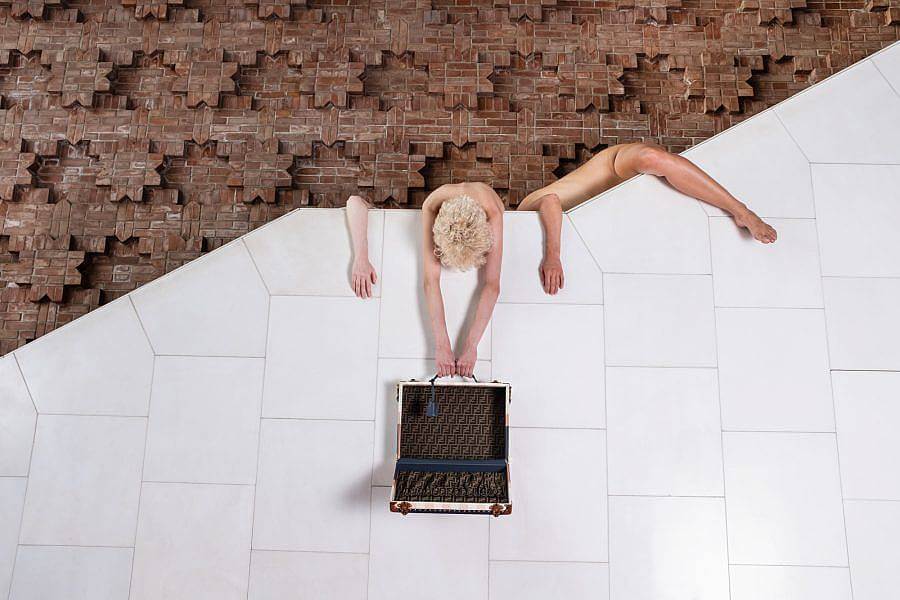 I'd also love to hear about some of your recent shoots for Lampoon Magazine. Do you have any other current or upcoming projects?
I've shot for Lampoon Magazine in 2018 and 2020. My first shooting for Lampoon Mag was set in the glorious Teatro Regio di Torino (Torino's Opera House) and my sister was one of the models. It was summer and we were all drenched in sweat. As I would compose the photos I'd ask the models to place themselves into strange positions, sometimes carrying each other or overlapped. It was tricky because the sweat was making them very slippery and it was hard to hold a position. My sister Katrina, who's my main stunt model and coordinator, was so excited to be naked in an Opera house and was running around without her robe posing for all the light tests and keeping the mood joyful, it was really fun. The whole team was wonderful and I ended up getting the cover story and a 15-page spread. 
My latest shooting for Lampoon was supposed to take place in Milan but the trip was canceled due to Covid. Despite the setbacks, they commissioned photographers to shoot in their homes (or wherever possible) and I shot 3 amazing women at a friend's studio close to my house. I think Issue 22 of Lampoon Magazine is one of the best yet. It features a collection of incredible images from photographers around the world that contributed to making something truly special. 
At the moment, I'm mainly working on personal projects and I've been able to continue my long-term series about my family that I began in 2015. I have a pretty large family and over the years I've realized that motherhood, family, identity, and relationship dynamics are themes that interest me. When I shoot my family I don't document things how they are, I like to create my own stories and narratives. My mother is one of my favorite models and the main protagonist of this series. I love shooting people that I know very well because a camera makes me look at everything differently, I start observing everything much closer. Little rituals can suddenly trigger entire stories in my head, so I often spend a lot of time just looking around and scheming.
As for other projects, most commercial jobs have been canceled or postponed so I'm working on a new series with Red Rubber Road and several other personal projects that will be published soon.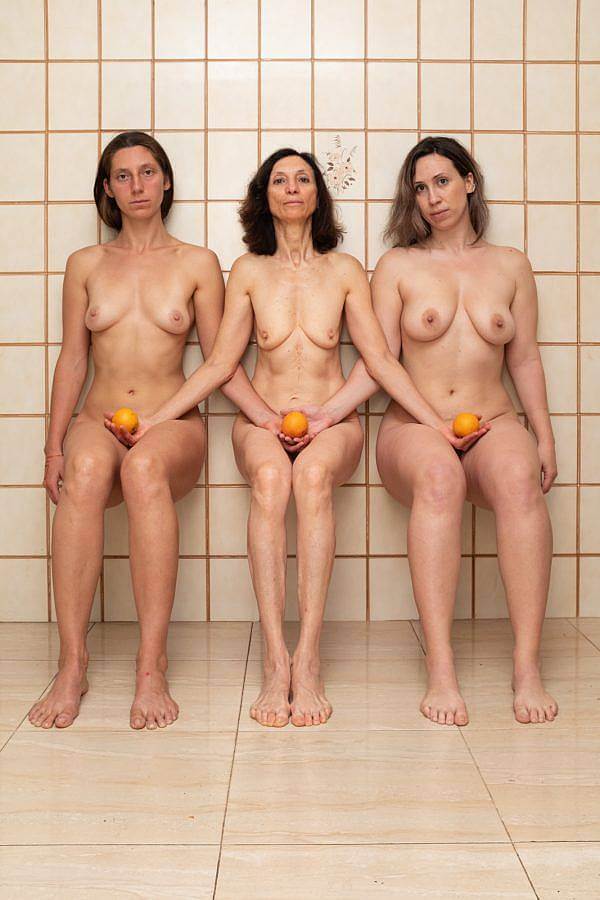 Interview composed and edited by Amanda Roach.