Tell us a little bit about yourself and what you do.   
I make paintings and ceramics which are figurative. I paint about people's vulnerabilities and I want my works to celebrate that. I'm a feminist and I believe everyone has a right to be who they are, not what they are expected to be by the culture.
Your paintings have a sort of ephemeral and transient feel in both subject matter and material. Can you talk about your material choice of Egg Tempera and do you feel it relates to your subject matter? 
Since I paint about the relationship between transitory moments and transient people in an implicative narrative, I utilize translucent material such as egg tempera, oil and water color paint to capture this.
There is a river in my home town and many people, animals and plants can be found around the riverside. Egg tempera's texture is very close to how I feel when I am hanging out by the riverside in my hometown. I wouldn't be bored watching people there, such as running senior groups, drunk young people, children and the parents, immigrants on phone calls and arguing couples. Various vegetation and animals depending on the season. It reminds me that everything will change and that's a beautiful fact of the world. I feel that it is right to use egg tempera to express how I feel about the world.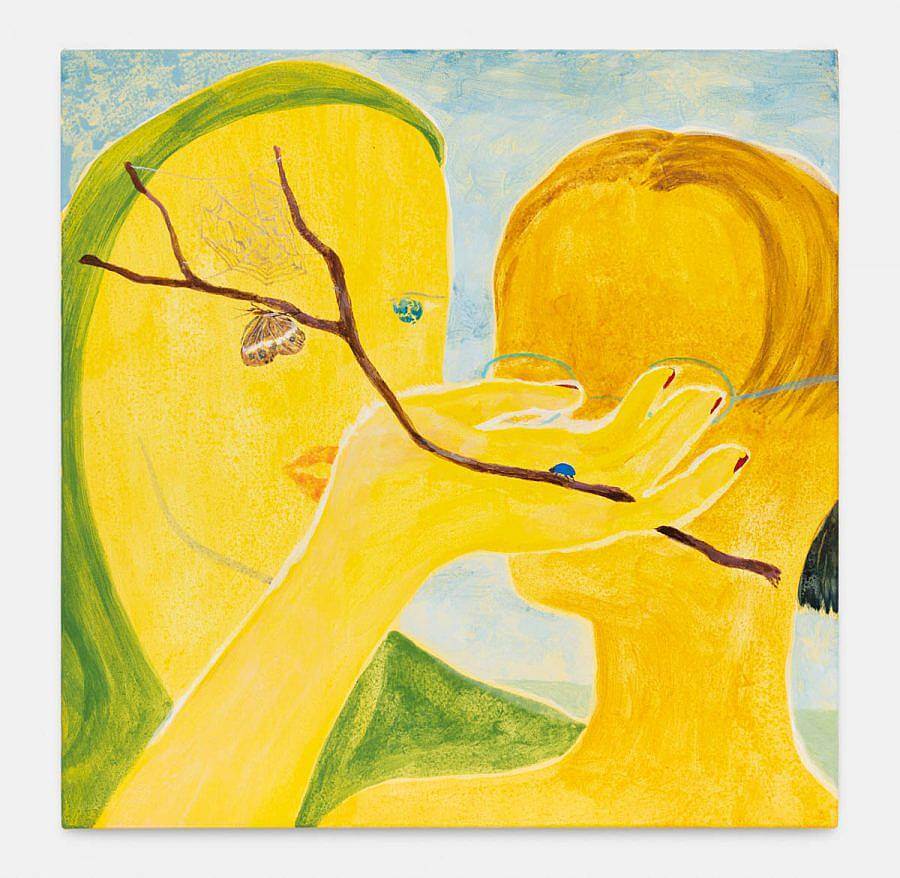 How does color play a role in your making process, for both your paintings and ceramics?
The majority of my works have a story to tell behind the images. My choice of color has the really important role of telling the story. I like talking about dark stories by using a brighter color pallet.
What draws you most to the mediums of painting and ceramics?
I think that they are so powerful regarding how much I am able to depict my imagination. I'm not good at verbalizing my imagination but I feel I can do better with paints and clays. Also, I have found that paintings and ceramics recall my unintentional creation since I am used to touching both of the materials since I was a baby. Both of them work in a very simple way.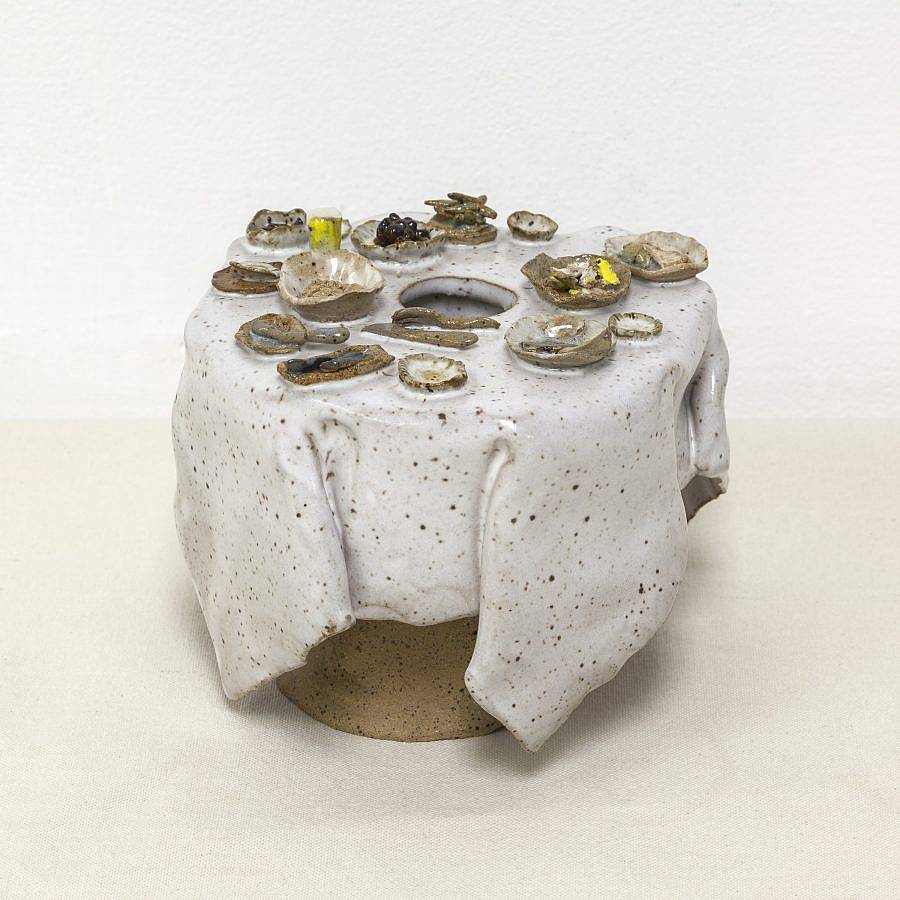 Can you tell us more about your watercolor paintings? Are these produced in the moment at the locations they illustrate?
The scenery I picture in mind is often three dimensional so I sometimes need to sketch in order to translate this into two dimensional scenery. Also, I can use watercolor more intuitively and un-intentionally so it is perfect for getting new ideas by accident.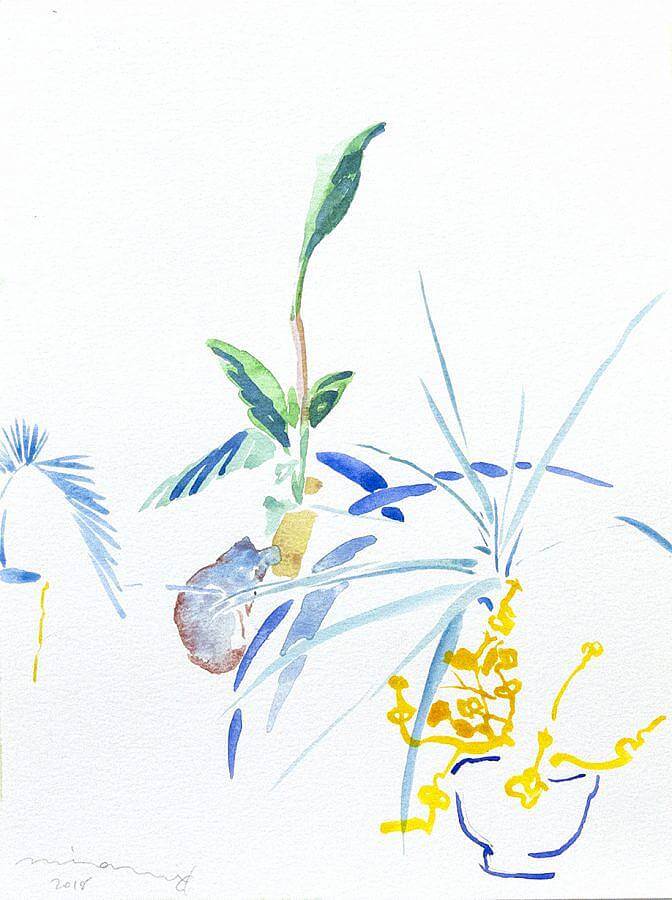 You were born in Japan, went to school in Chicago, and now live in London. How have these places influenced your work?
I can't say what is exactly the influence. I would say my work is a mixture of my feeling at all of the places I have been to. Such as, when I want to paint a particular wind I try to remember which wind I have felt from my experience. I recall the touch of leaves, someone's skin and freshly washed bed sheets. I have collected that information from many places and people.
What are you working on right now?
I'm curating a group show in London this Summer. It is going to be a three person show and I'm currently looking for one more artist who is based in London that fits the theme, Sanctum. Let me know if anyone has a suggestion.
The figures in your paintings and ceramics are often partially obscured or cut off, how do you think about creating compositions?
I like looking at people without being noticed. I think the body talks a lot about who you are and what you're thinking so I utilize its expression instead of faces.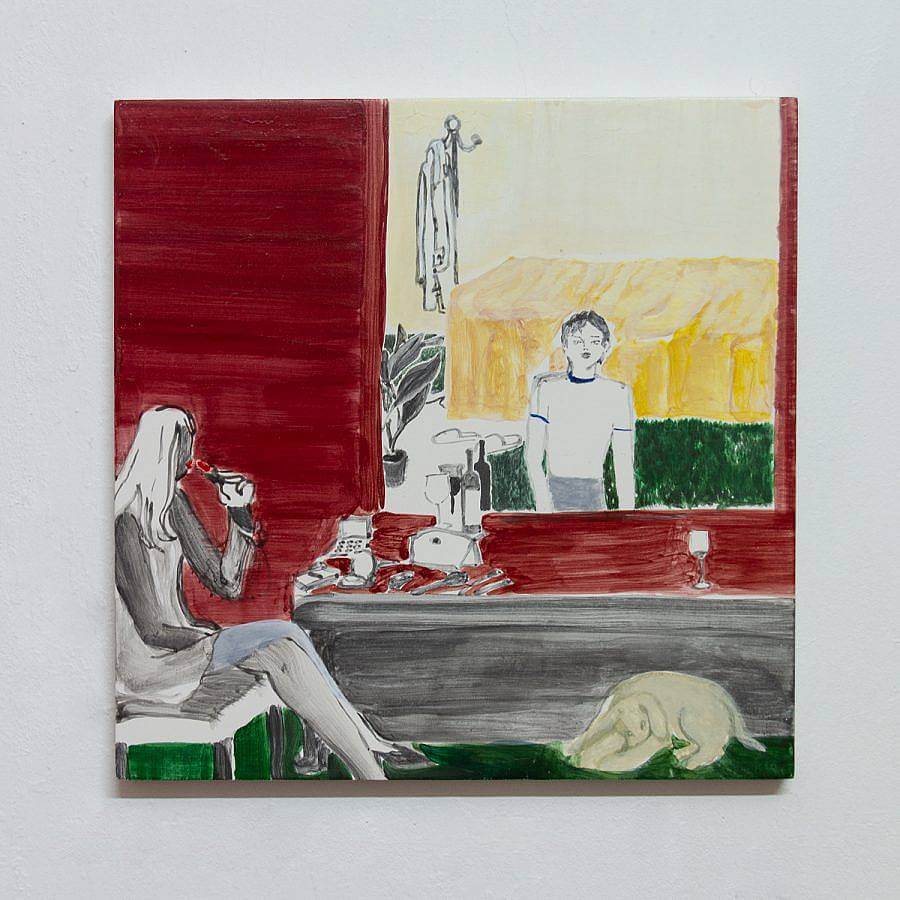 How has COVID-19 affected your work and/or practice?
I only recently moved to London so not being able to go to show openings or shopping at local art material shops and galleries is painful. Meeting people is a big pleasure in life. I get inspiration from people, so I've found that this period has been very hard.
Who are some of your favorite artists or designers?
Nan Goldin
Pierre Bonnard
Michael Armitage
Sarah Lucas
RuPaul
Rei Naito
Shoen Uemura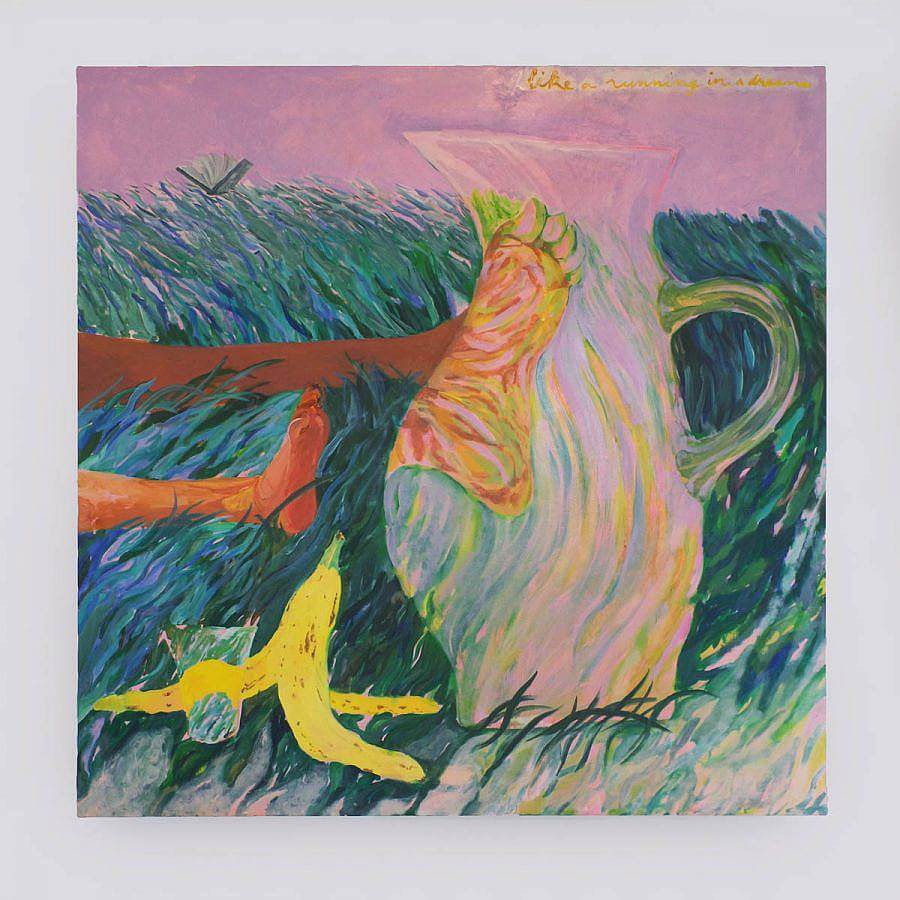 Interview composed by Kaitlyn Albrecht.