Can you tell us a little bit about who you are and what you do?
I am Yaloo, a visual artist working with digital media. I was born and raised in Incheon, South Korea and studied video installation art in Chicago, USA. I am currently based in both cities.
If you were to describe your work to a stranger, what would you say?
I make theme park-like immersive media installation works inspired by my daily experiences. I incorporate various media tools such as projection mapping sculptures, screen, VR, sound, and digital textiles. One time, I created a collection of giant video fruit sculptures with cosmetic concerns like a strawberry nose with big pores filled with blackheads and an orange cheek with popping acne. There was a hypnotic theme song playing in the background. 
Can you talk about your impulse to create imagery with overwhelming, repeating patterns and a maximalist aesthetic?
"Maximalist aesthetic" "repeated, overwhelming imagery" had always been part of my life and I was not aware of it until I moved to the US. I grew up in a very busy urban environment. We lived in tiny apartments where my family had to tetris our belongings, and commuted in packed subways and buses everyday. I had to walk through an underground shopping mall to transfer to my destinations. It turned out to be the largest underground shopping arcade in the world. haha. The arcade was like a giant maze with countless little shops stacked with so much stuff in chaos. I learned long after moving to the US that that a "maximalist surrounding" could be an aesthetic and/or lifestyle "choice."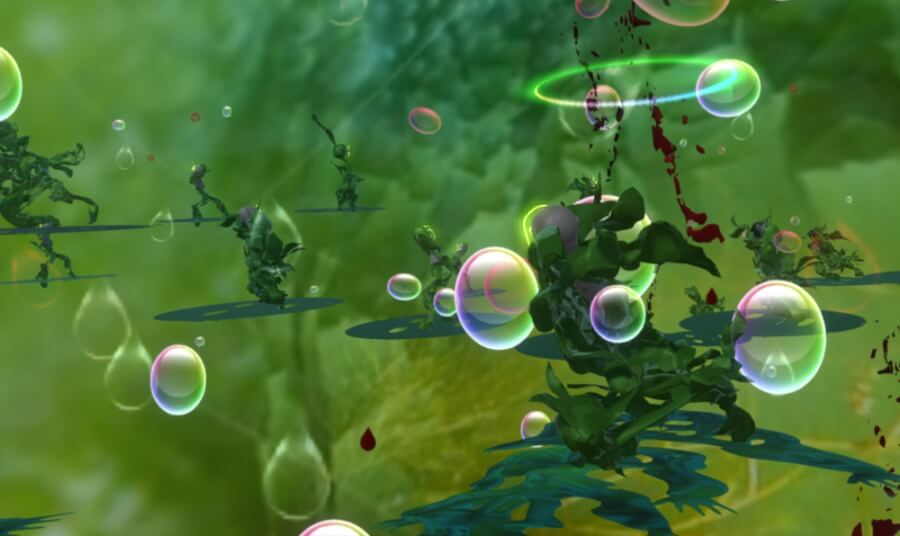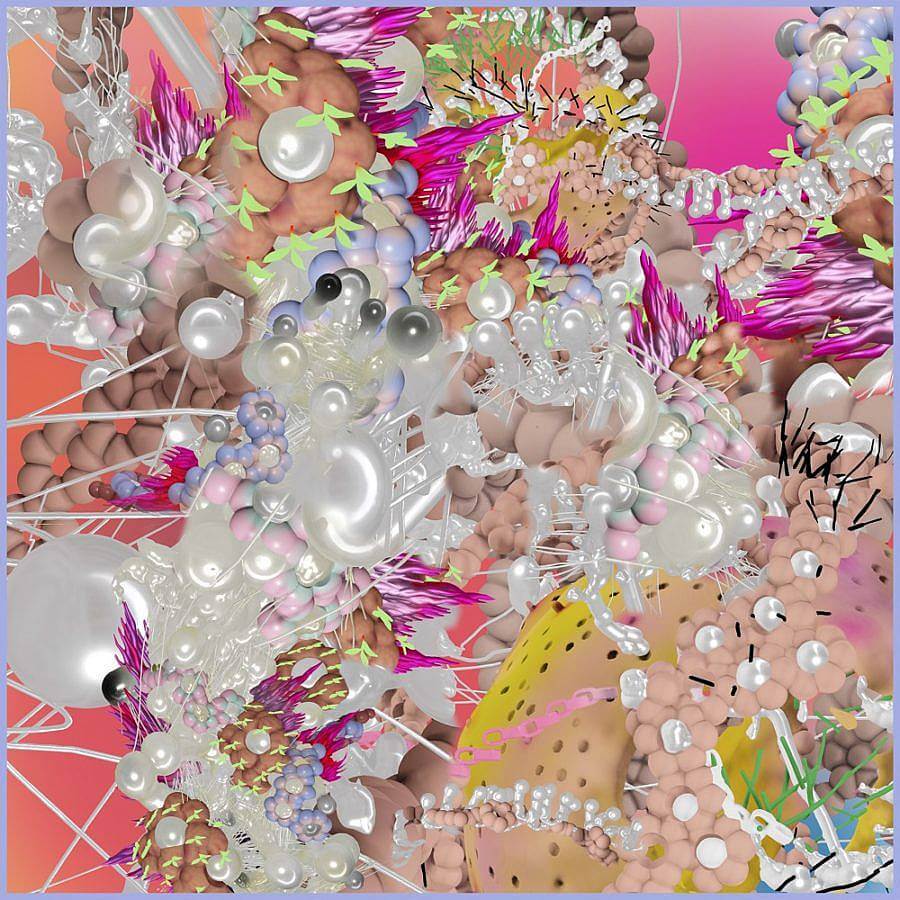 Are you working on any projects right now?
Yes, I have some exciting collaborative projects lined up. To name one, I am part of Geofiction, a speculative design studio with Zara Arshad, a UK based design researcher/curator. We have been doing pre-work for our residency at pier 2 art center in Taiwan. 
I know you started producing clothing items and actual products with your work printed on them, do you hope to do more of this?
Yes It's been really fun. I recently collaborated with Asia Culture Center in South Korea and design a drinking glass and a phone case with the concept images of the work that I exhibited at the venue last year. I can't wait to see the products in person!  Most of my works disappear once I unplug the power cable and a lot of my exhibitions are demolished for good after the show. It is pretty satisfying to be able to print and touch my works and give different lives to them. I am currently working with a Japanese fashion Designer Hino Miho. We are developing a made to order wearable collection based on 'Garden of Seaweed.' We hope to release the goods before the end of summer. Please stay tuned 🙂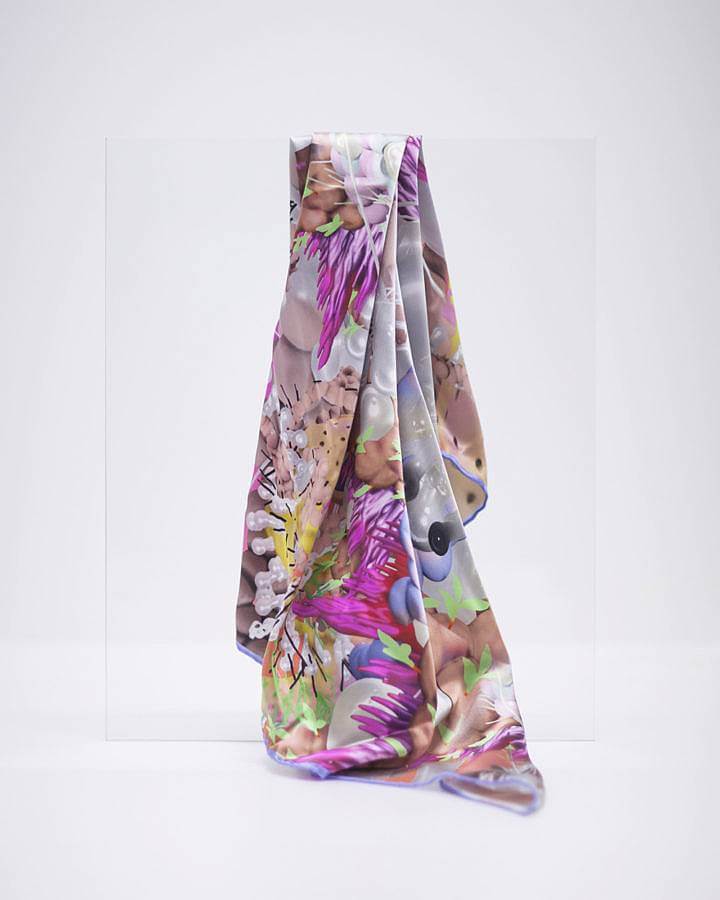 What is your studio or workspace like? 
It is usually just me and my laptop, an extra monitor, and noise cancelling headphones. I try to align project based residencies to test big installations. 
As a digital artist, how do you utilize different tools and software together to create your work?
I often attempt to incorporate new technical challenges and to navigate and bridge between old and new platforms in unprecedented and organic ways to visualize my ideas. My recent project 'Garden of Seaweed' I started sculpting elements in VR and use the 3D models to create animations for projection mapping sculptures. I converted the elements in the animation into 2D vector drawings for a digital embroidery on fabric. The process of conversion is very similar to the process of translating a foreign language to another. You have to learn the system, history, nature, culture, and the community in order to create a successful conversion. 
Do you think VR and AR change the way we experience art and media art? 
Yes, the experience and the concept of immersive experience through media installation art definitely got more complicated and I find this exciting. It took some time for me to actually understand how I should change my approach in making art as well. Before It was just me goofing around on my computer in the dimmed light for countless hours for happy accidents and fortunate encounters. With VR, this felt  impossible! There are so many tools and languages involved, I had to seek out for help and assistance and it was a whole another learning experience.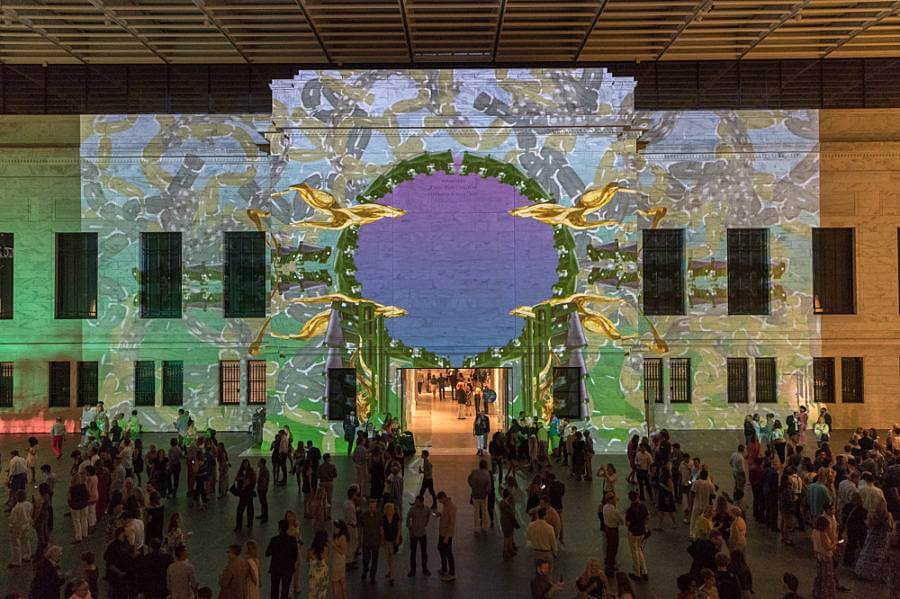 As someone who works with VR and projection mapping, how do you think about installing your work? 
I always try to stage site-specific work to organically respond to the physical space and carefully consider the immersion of the viewers in the work. When I have projection mapping sculptures and VR together, the first stage of consideration is entering the exhibition space (1st layer of virtual experience), the second stage is entering the projected space (2nd layer of virtual experience), and the third stage is entering VR space (3rd layer of virtual experience). I also try to pay attention to the moment of in between stages like before and after wearing the VR headset, and exiting the experience. There are so many creative factors that I could experiment with to further complicate the experience of viewers. It may take 100 years to master it but I can only try!
Have you seen any recent shows or exhibitions that have stuck out to you?
Mika Rottenberg at Museum of Contemporary Art, Chicago, Nam June Paik retrospective at Tate modern, Eco-Visionaries at Royal Academy, and Strange Things by Media Arts department of University of Arts, Berlin.
Interview Composed by Madeline Olson