Tell us a little bit about yourself and what you do. My name is Michael Rault. I write songs and sing them. I also play guitar and other things sometimes. Lately I've been camping in the Rocky Mountains with my girlfriend.
Top 3 favorite or most visited websites and why?
1) AV Club – I love the retrospective articles on classic songs and albums.
2) Lowetide – to read up on my favourite hockey team (the Edmonton Oilers, although I cheer for the Blackhawks in the playoffs, and have for going on 8 years or something).
3) Boothstars – to check my horoscope and know how my day is going to be.
How has living in Toronto affected your music? I was living in Toronto for 4 years, and I'm now living in Montreal, actually. Toronto was great, it was good to broaden my perspectives living in Canada's biggest and most urban city. Montreal has been a really nice change of pace, as I have much more time to work on music and day dream about song ideas, as the cost of living is much cheaper than Toronto.
What are 5 places in Montreal you would tell a first-time visitor to go to? I mainly lay low when I'm home, but there are some places I like to go. My favourite diner is Nouveau Systeme, very low key and good poutine. My second favourite diner is Nouveau Canada, it's run by the same family as Systeme, but it is right across the street from my apartment. My favourite place to buy records is La Fin Du Vinyle aka Death of Vinyl – they have great 45 selection for cheap. The best sushi that I know of is Tri Sushi Express. There's this great hole in the wall Haitian restaurant near my cousin Rene's studio called Casse-Croûte La Vida Creole.
What kinds of things are influencing your music right now? I've been collecting 45's a lot lately, as I mentioned before. I've been going in hard on buying mostly mid 70's AM gold kind of stuff. That production style has been really influencing my ideas of late. I'm about to go down to New York to get in the studio and record a new album I've been writing that seems to be mainly about dreams and sleeping. I think I'll be drawing on my 45 collection as inspiration for the production style.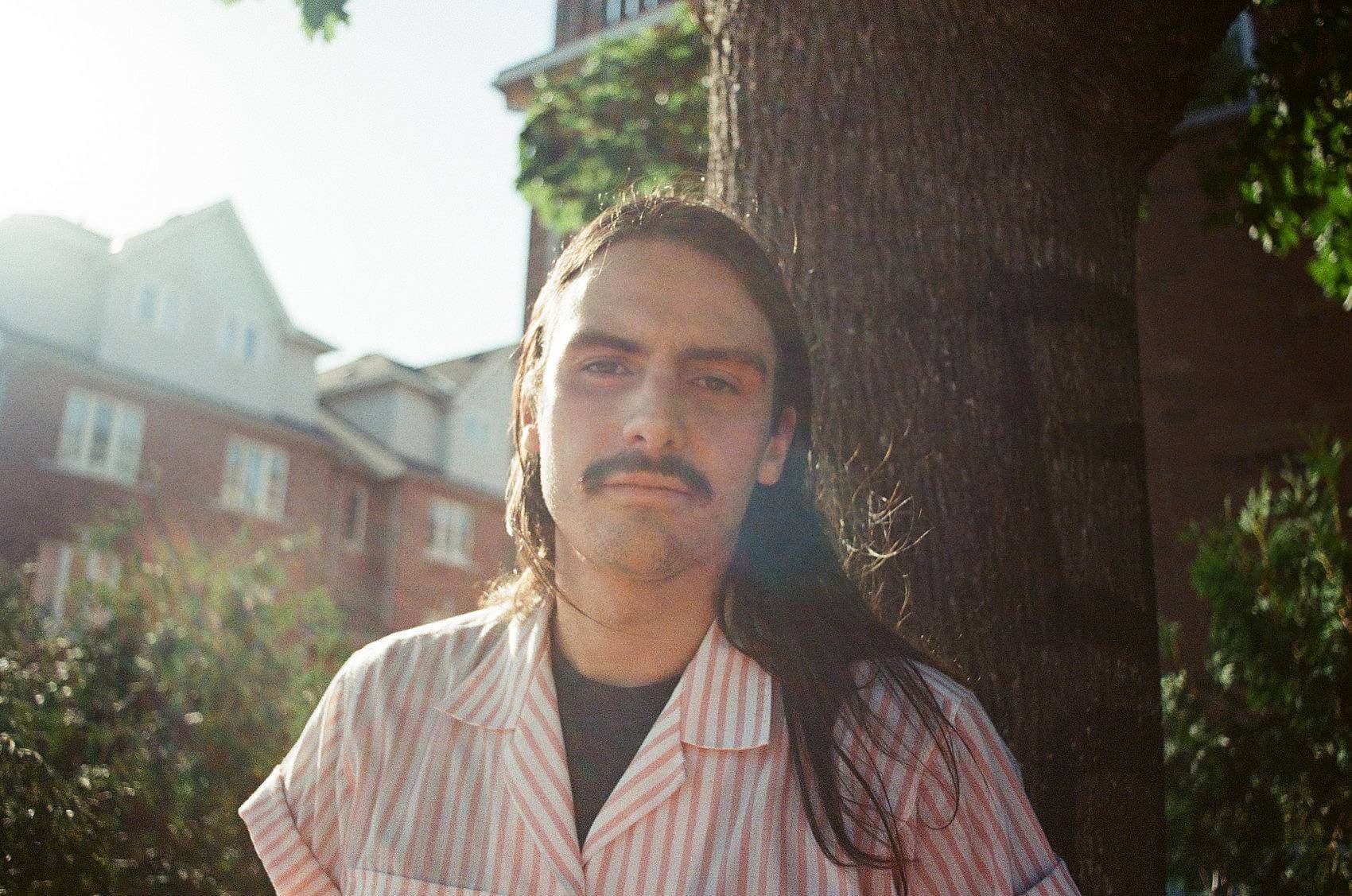 Where do you plan to travel next? Why? Well, New York – for recording. Besides that, I don't know. I tend to only travel for music. Although, I am currently home in Edmonton. I flew in a week and a half ago for a childhood friend's wedding. This is probably the first time I've travelled in maybe ten years for another reason other than playing shows or working on albums. I'd love to go to Mexico. I've only been once – my band and I walked over the border from El Paso to Juarez. It's apparently pretty dangerous, but we had a great time. Cheap tacos and beer and margaritas. I'd like to go back to another city for vacation, but that seems like it will be sometime far off in the future at this point.
How did your interest in music begin? I was born into music. it wasn't really my choice, even. That's not fully true, but my Dad and Uncle and Mom were all full time musicians when I was kid. So, I grew up around bands rehearsing and playing, and my Dad always had a home studio. Eventually he ended up having a radio show on a station that broadcasts across Alberta. In the midst of all of that, I ended up taking up guitar and started trying to write songs. Eventually I started going to punk shows in Edmonton. That sort of electrified me, because it felt amazing to see people a bit older than me doing (or trying to do) what I had always thought of as my parent's thing. Then I started forming bands, and trying to figure out how to do it all for myself.
What have you been listening to recently? We just toured with Whitney, and their keyboardist, Malcolm showed me a song by this band NRBQ, whom I had never checked out before. Since getting off the road I got into a couple of their albums. They are all over the map, and almost kind of cheesy, but they do some great power pop stuff that I got really into. I also found a great straight pop tune called "Same Old Feeling" by a band called Pickettywitch on 45, which really grabbed me. Just great sugar-y pop music.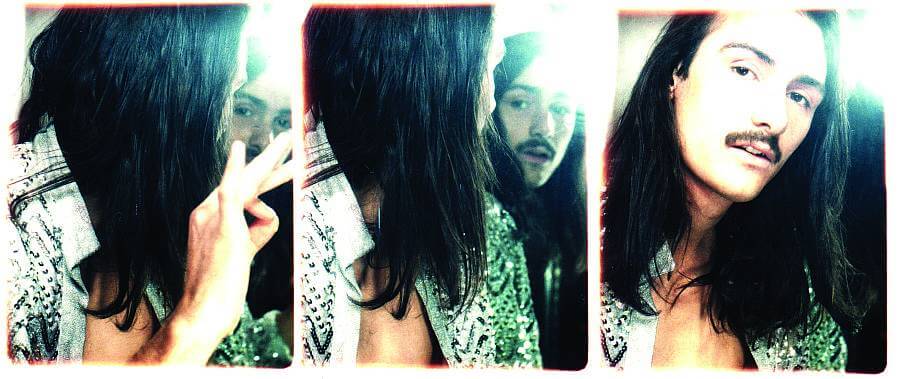 Who would you ideally like to collaborate with? As far as modern bands go, two of my favourites right now are Whitney and Mild High Club. As far as classics that are still are alive and kicking, Dr John would be a real dream to play with. I'm also pretty happy just doing my own thing, so I'm also happy to just admire my favourite bands from afar, and hang with them when I can. I'd love to meet Paul McCartney, too.
Do you have any guilty pleasures? Not really. I like a lot of cheesy pop stuff, a la that Pickettywitch song, but I've fully embraced my cheesy side, and I don't think something has to be head-y and thought provoking to be good. The right balance of both in a record collection is always desirable, but I don't feel guilty delving into that straight heartfelt pop stuff.