Tell us a little bit about yourselves and what you do
We are Nick Rossi and Kathy Klimentowski. We're friends, former coworkers a couple times over, and co-founders/editors of Sobotka Literary Magazine. Through the mag, we publish poetry, short fiction, and creative nonfiction. We do everything just the two of us from submissions to design to distribution and everywhere in between. Chicago is our geographical, emotional, and philosophical home base.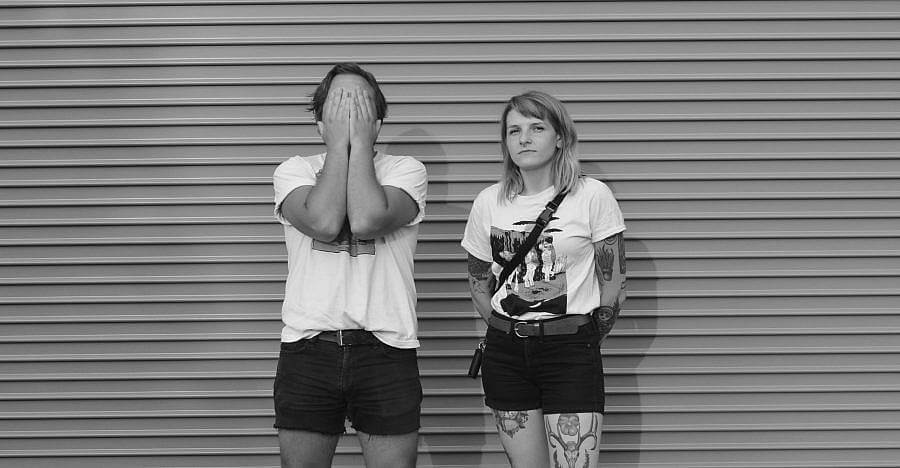 How did the magazine start?
KK: We both went to University of Illinois in Urbana-Champaign and were friends for years before the magazine's inception. After Nick graduated, he was submitting his own work for the first time to journals and thought the process seemed a bit intimidating or impersonal if you didn't have a connection or hadn't taken a class. We came up with the idea to start our own project while on a bench waiting for the bus, initially just intending to provide a platform for people who we knew on campus or back home how we knew were creating, but maybe didn't have a place they felt comfortable sharing. We'd had lit mags and zines in the coffee shop we both worked at in Urbana and both studied the humanities, so we had the background, some blueprints, and the spark to start something, so we did.
What is the writing scene in Chicago like?
NR: The scene in Chicago is pretty vibrant and welcoming once you find where you want to be. There're university writing programs, well-funded literary institutions, and little enclave communities doing their thing, so you can go to a reading in a lecture hall or beautiful historic building one night and be at another at a bar or in your friend's basement the next. We're much more interested and inspired by whatever is happening on the fringes or at the dives, where people are gathering for community rather than any strange stab at career or clout. That landscape has thinned and/or shifted during the pandemic, but there are spaces and series beginning to sprout up again. I'm excited to see what takes root this year.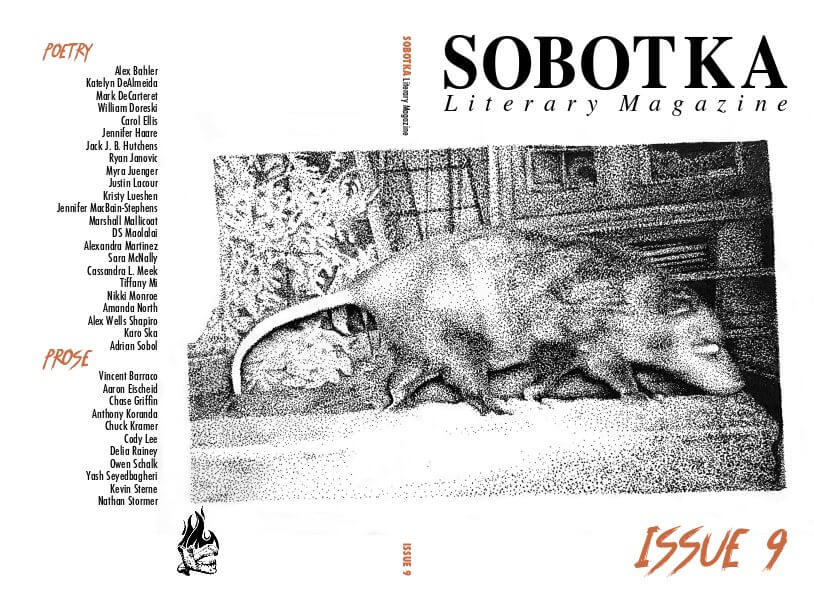 How important is it to you to have a physical copy versus a purely digital presence?
KK: Having a physical copy that you can carry around, pass on to a friend, or just leave on a train for someone else to pick up is vital to our function. We want our magazines to have multiple owners and be shared, get worn, and feel the hands of humans who gathered warmth from this book. A purely digital presence doesn't speak to us in the same way.
NR: There's a romance to the physical object that I don't think you get from the digital. The idea that some kid might find a copy of the magazine at a thrift store somewhere in Kansas in ten years and read a poem in it is beautiful to me, makes the labor worthwhile.
What have you learned through publishing (nearly) 10 issues of the magazine?
KK: That I will never fail to be inspired after reading submissions. The amount of amazing writers out there who are vulnerable enough with us to be willing to share their work is beyond comprehension. Every time I read submissions I'm in awe of the willingness of writers to share personal experiences and be so open. I'm learning that feeling will never fade.
NR: I've learned to respect the process of running any type of creative space or project. With a mag like ours where we are truly independent, only working from our bank account and on our deadlines to move something from an idea to physical object, it's vital to stay motivated but also to be patient with each other and ourselves. And that approach informs how I interact with editors or organizers when I submitting my own work or setting up events. It's much the same as working in service: you become a better customer after you've worked a few brutal shifts behind the counter.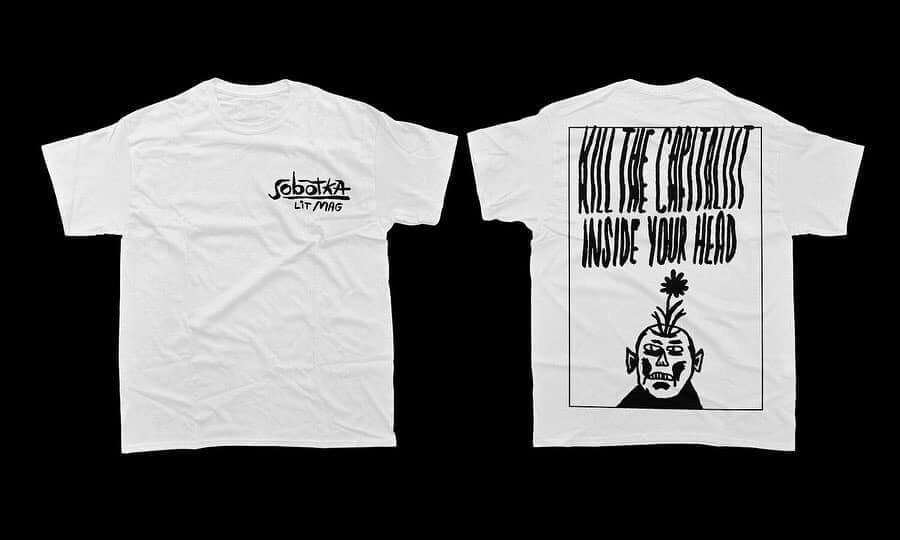 Do you feel like the magazine subscribes to certain styles or aesthetics?
KK: We didn't start with any type of unified aesthetic, but we've grown into a certain style that tends to the very personal, self-reflective, and, at times, eerie. We read, rank, and discuss every piece that gets submitted, so the feel of every issue grows primarily from whatever we're sent and wherever our personal shifting aesthetics and sensibilities are at the time. As far as the visual art goes, the first five issues used photos we'd taken for the covers and since then we've collaborated with artists who we love to lend their work so the visual aesthetic has been more what their interpretation of what we do is.
NR: We like t-shirts and jeans.
Who or what do you count among your influences?
KK: There was this zine library In Champaign-Urbana that just had shelves and shelves of zines. I loved going there and flipping through the handmade, sown together, half sheets of paper, poster paper, cut-out, variety of stories. It was so magical to see so many people's imaginations and creativity in one place. I loved it. Now we get to feel that feeling at the stores that carry the magazine, like Quimby's, Uncharted, and Buddy.
NR: When we were coming up with the idea of the mag in 2014, I took a lot of inspiration from small record labels, specifically Don Giovanni out in New Jersey, Dischord in D.C., and Infinity Cat in Nashville. Each of those labels put out records that had changed my life and was intentionally giving a platform to artists and bands that were creating in their cities, creating a document of what was going on there and then. In the years since, I've met folks doing similarly exciting things with words and paper like Long Day Press and Meekling Press here in Chicago.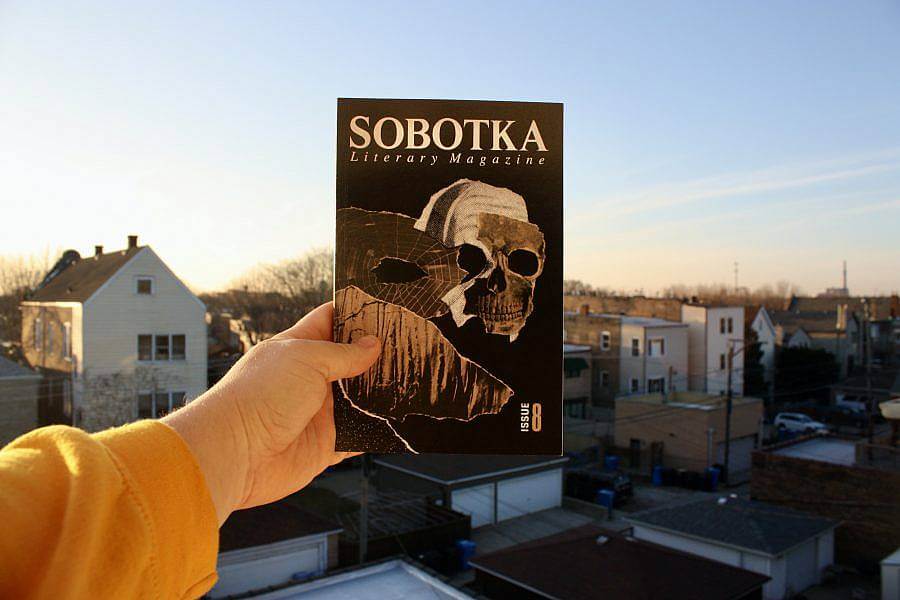 What are you looking for in work when considering it for publication?
KK: We're looking for a strong voice, vulnerability, personality. We want a true piece of yourself that others can connect with, to learn something about being human even if it's small.
NR: Historically, we dig pieces that favor the sincere over the ironic, the contemplative over the clever. We're much more likely to publish something unpolished that we feel in our bones than something shiny and empty.
Especially in the realm of poetry, how important are readings for a writer?
NR: In my experience, readings aren't necessary to creating or consuming quality work, but they can be a valuable tool in crafting a piece or series of pieces. Through attending readings and performing pieces, I've been able to feel what translates and what doesn't, where line breaks should and shouldn't be, how pieces communicate with one another. It helps the poet with the mic get a sense of the weight and shape of their own work and helps the poet in the crowd see what someone else is doing that they connect with. They're also the best spot to meet other people that are writing, ideally over a drink and/or a piece of cake rather than in convention center over a stack of business cards or an overcrowded book event predicated on transaction.
What are you reading right now?
KK: Reading lots of short stories and non-fiction. Some George Saunders, Ross Gay, Miriam Toews. Always reading the news and always trying to stay away from the news.
NR: I've been rereading some of my favorite Gwendolyn Brooks poems to help me get through winter. I just finished my great friend Eric Benick's new chapbook, Farce Poetica, out through Spiral Editions. I'm about to start the novel How to Keep Time by Kevin M. Kearney, out through Thirty West.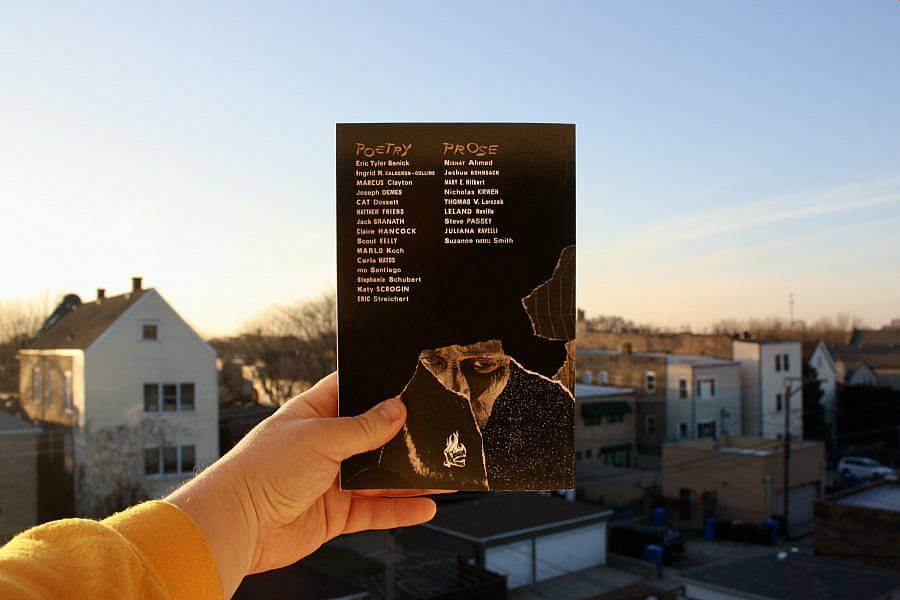 What purpose should a literary magazine serve, ideally?
KK: As a platform for those who may not get the same opportunity from big publishers, or who normally may not feel as comfortable submitting their work. It should be a place that creates a sense of belonging and understanding.
NR: A lit mag should be a space where a lot of different voices and perspectives can gather, compiled in a kind of improbable conversation. Our vision and function also revolves around creating and connecting a community of writers, both locally and across geographical space. If you're in Chicago, you can pick up a copy of Sobotka and see what people are doing in your city and hopefully dig a piece by someone across the country, across the world. A little bonfire to sit at in your head.
How do you write your rejection emails?
KK: With our hearts open and our eyes closed.
Any plans for 2023?
NR: Issue 10, guest edited by the incomparable Sara McNally, coming out this spring! Complete with a couple release events! New Zach Hobbs designed merch! Making new friends and foes! Opening submissions for Issue 11 this summer! Regaining, retaining, and/or reframing sanity!
Interview conducted by Milo Christie