Tell us a little bit about yourself and what you do.
Sure thing. I'm JD Walsh, but almost everyone close to me calls me Dan, which is actually my middle name. It's confusing. I'm a musician and visual artist based in Atlanta.
What are some recent, upcoming or current projects you are working on?
I recently released my second LP, which took about 2 years. That project has consumed my life for some time, so it feels really good to have that out in the world. I also just installed a large-scale video and sound installation at the Atlanta Contemporary Art Center. Other than that, it's been great to get back into the studio to generate new music.
Installation at Atlanta Contemporary Art Center
If you had to explain your music to a stranger, what would you say?
I describe it in lots of different ways, because it's not the easiest thing to pin down. The simplest way is just "weird pop," but that's not exactly right, because the pop thing is just an element to be used, abused, and confused. There are pieces of Krautrock, R&B, Dub, HIghlife, Synthpop, and Rock in there.
How did your interest in music begin?
Just very organically, so much that I don't really remember it beginning. I think music has always been part of my life.  My father played guitar and taught me the basics, and I spent most of my adolescence learning that instrument and discovering music. I would make cassette tapes with parts of songs I'd want to learn. Then I'd put the tape player on the floor, and operate the buttons with my toes – playing back a few seconds, trying to learn it on guitar, rewind, repeat. A ridiculous yet effective technique.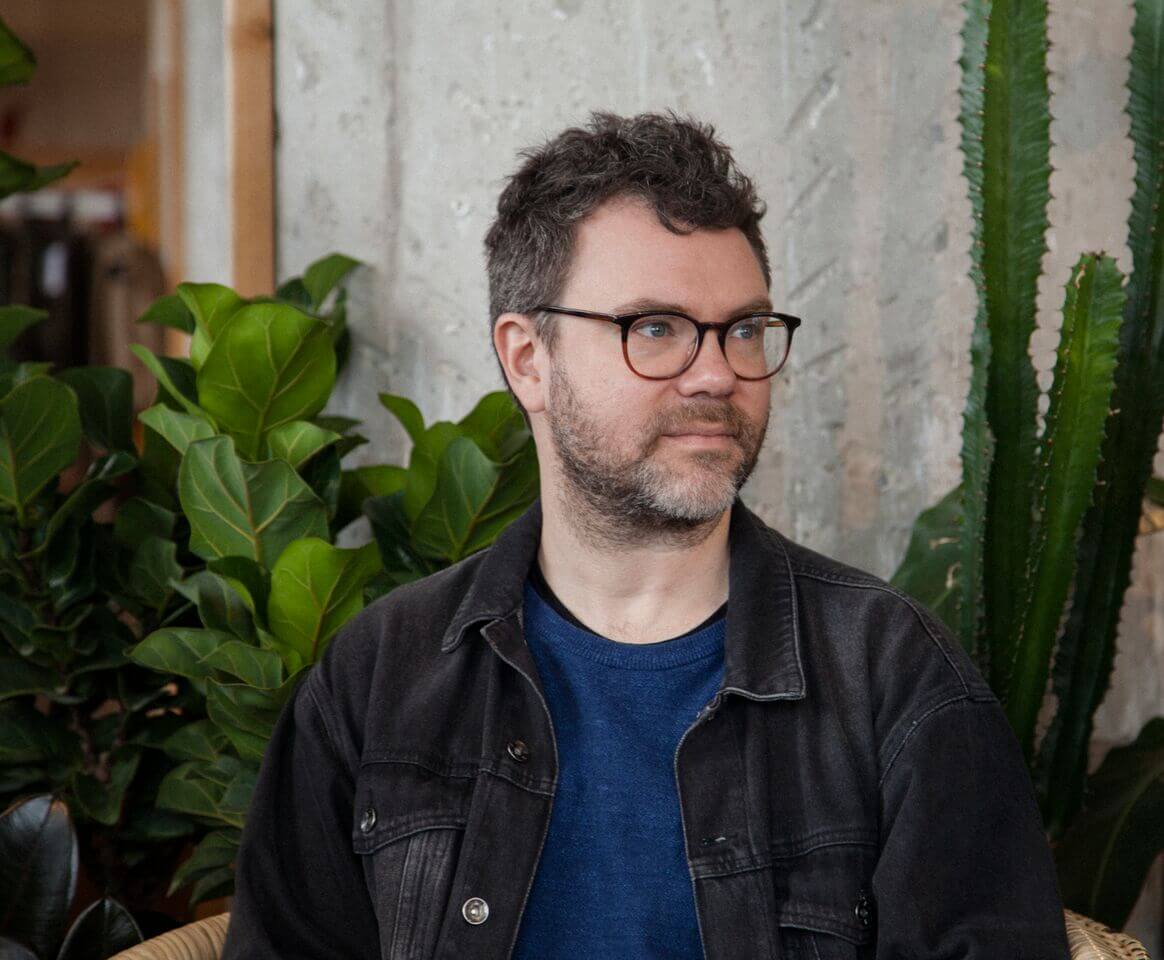 What kinds of music/what musicians are influencing your work right now?
Lately I've been listening to lots of Terry Riley type stuff, like Mind Over Mirrors or Bitchin' Bajas. Minimal, meditative, experimental music with longish compositions. I'm not sure if it's influencing my work but I definitely like to listen to it.
What was the last show you went to that stuck out to you?
A few years ago I went to see a performance of a La Monte Young composition called "The Melodic Version (1984) of The Second Dream of the High-Tension Line Stepdown Transformer from The Four Dreams of China." It was presented by the Dia foundation in New York.  It was performed by an eight-piece trumpet group using Harmon Mutes. Like all good minimalism, it is deceptively deep and this one explored relationships of harmonics, overtones, and time.
What do you do when you're not working on music?
Mainly visual art. I keep an art studio and try to find a balance between visual art and music.  I've been back to working with video lately and I find that it's great to have another expression of things that interest me in music. Both are time-based mediums that can be manipulated to great effect. It's also one of the few visual mediums that's easy to combine with music.
What is your snack/beverage of choice when recording?
This is a good question! OK, so one of the benefits of living in the South is that iced tea is everywhere. It's great, especially when it's hot out. Unfortunately, around here it's usually "sweet tea" which is made with an obscene amount of sugar and is disgusting. But unsweetened tea is delicious and is conducive to making kind jams.
Can you share one of the best or worst reactions you have gotten as a result of your music?
One common reaction is that because my music is laid-back, people think my personality also must be like that. Nope! I am not necessarily chill, nor do I have a particularly optimistic outlook on things. Another one is that I'm shy, because of the project's name.  I'm not, really.
What are you really excited about right now?
Two things – having some time to get back in the studio, working on new songs and trying new things. And for late 2018, voting all of Trump's terrible and corrupt enablers out of office – that would be truly exciting.