Tell us a little about yourselves and what you do. My partner Claire and I [Kaleigh] run the jewelry label ONE SIX FIVE and a jewelry lifestyle shop in the front of our working studio in Clintonville. The store holds a curated selection of our favorite apothecary products, ceramics, paper goods and more! Staying true to ONE SIX FIVE's philosophy, all the items in the shop are high-quality, affordable goods made right here in the USA. Since 2014, we have expanded ONE SIX FIVE from a small collection of rings to a complete catalog of jewelry. We design, form, solder and buff every piece. The collection's off-beat classics are made for the effortless style of everyday wear.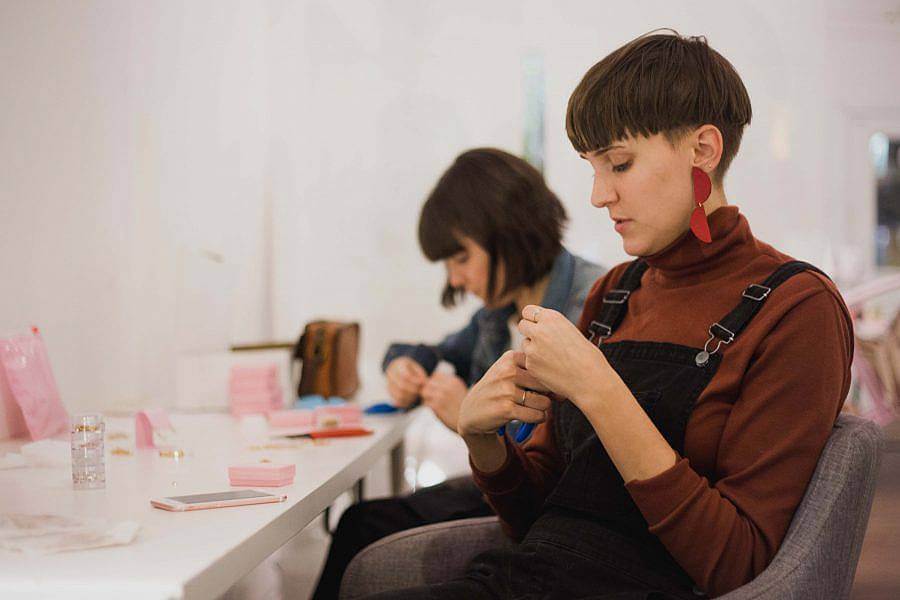 What are some recent, upcoming or current projects you are working on? We are in the process of re-designing the store half of our space. We're adding all new custom furniture and displays!
Top 3 favorite or most visited websites and why? Etsy is a great place to find anything and everything handmade! Such a great place to discover new indie brands. Apartment Therapy has endless home inspiration. And Into the Gloss because I am a total beauty junkie and love reading about the latest and greatest in beauty!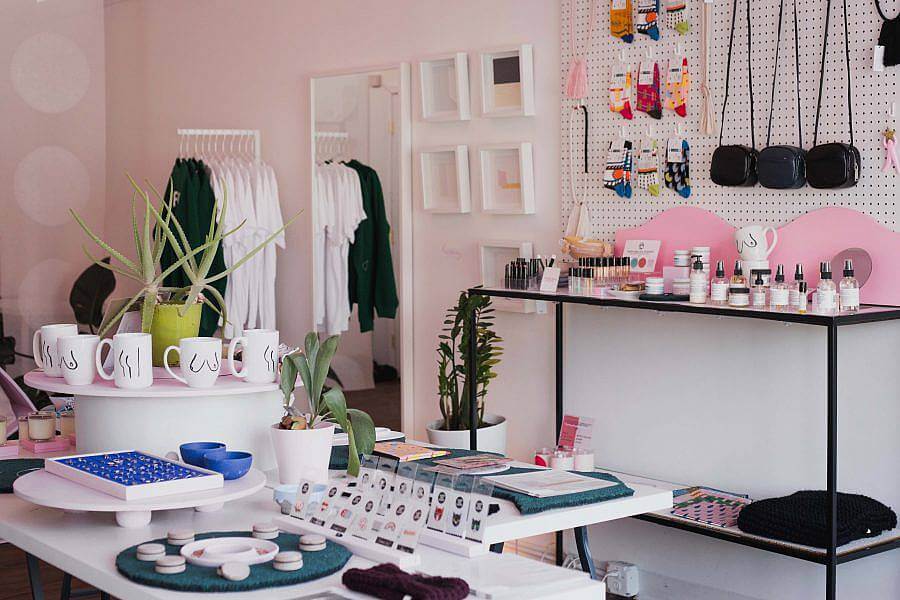 Describe your current studio or workspace. Our workspace and storefront is in the quiet neighborhood of Clintonville. It is a bright, sunny space with a pink ceiling! In the store, you can find all sorts of gift-able goodies and, of course, plenty of jewels!
How has living in Columbus affected your work? I love living and owning a business in Columbus. The people here are endlessly supportive of small businesses and really seem to appreciate what we do. Also, the low cost of living makes maintaining a business much easier. It allows us to grow at a rate that we couldn't keep up with if we were living in New York or LA. Not to mention all the extra money we are able to save for travel!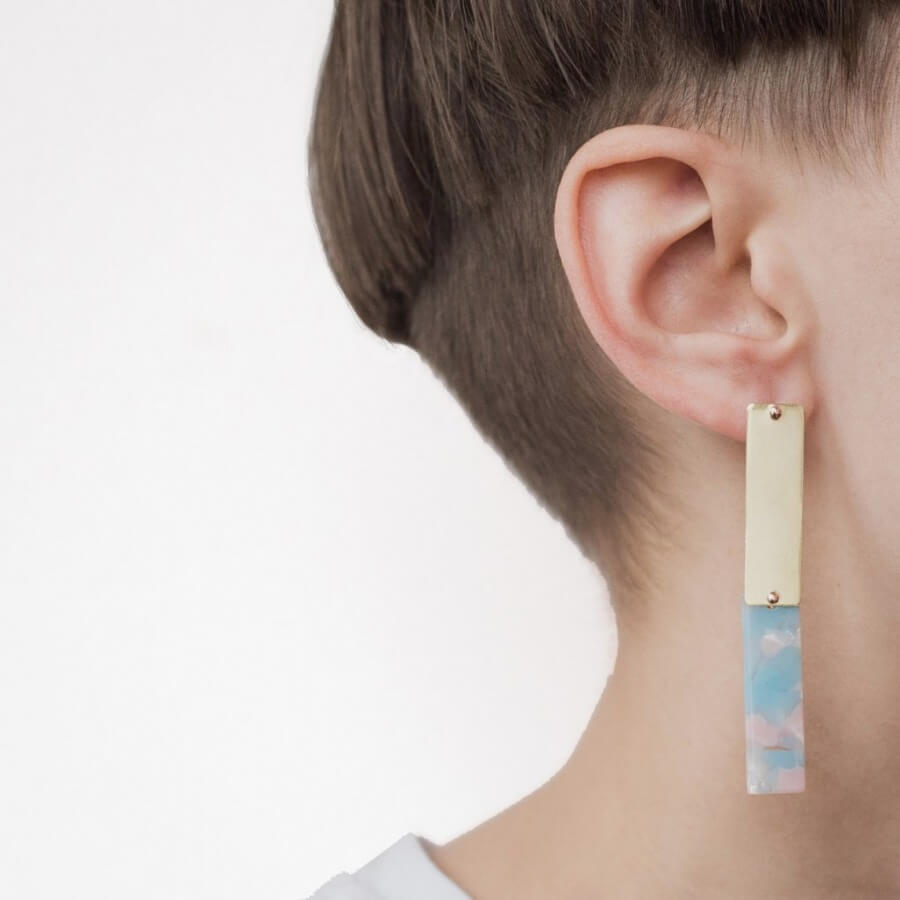 Where do you plan to travel next? I have a trip planned in a few weeks to Paris and Amsterdam. I can't wait!
Favorite place to shop? I love the thrill of hunting for the perfect thrifted piece, so I'd have to say any of our local thrift shops.
What do you collect? Claire and I both collect the cat whiskers we find around our homes.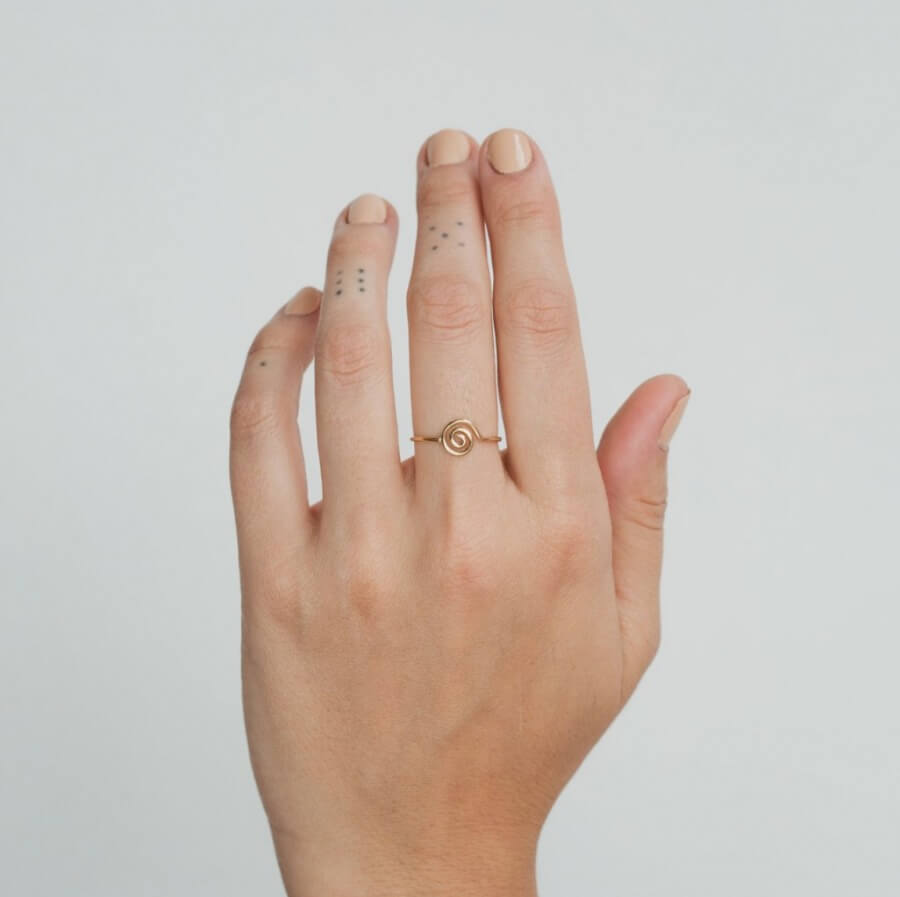 What was your first paying job? I worked at McDonald's when I was 15.
Can you share one of the best or worst reactions you have gotten as a result of your work? We aim to design pieces that become a staple in someone's jewelry collection. So when I hear that someone wears our pieces day and night and never takes them off, well that's the ultimate compliment! In those moments we feel like we've accomplished our goal.