Tell us a little bit about yourself and what you do. MaryMe-JimmyPaul is a fashion label from Amsterdam started by myself [Jimmy Paul] and Marie Burlot. Besides making collections that investigate the use of shapes, color and materials, we work a lot with celebrities like Lady Gaga, Ariana Grande, Miley Cyrus and Rihanna and ongoing projects with companies like W Hotel, the interior design company Fatboy and Vlisco, a fabric printing company.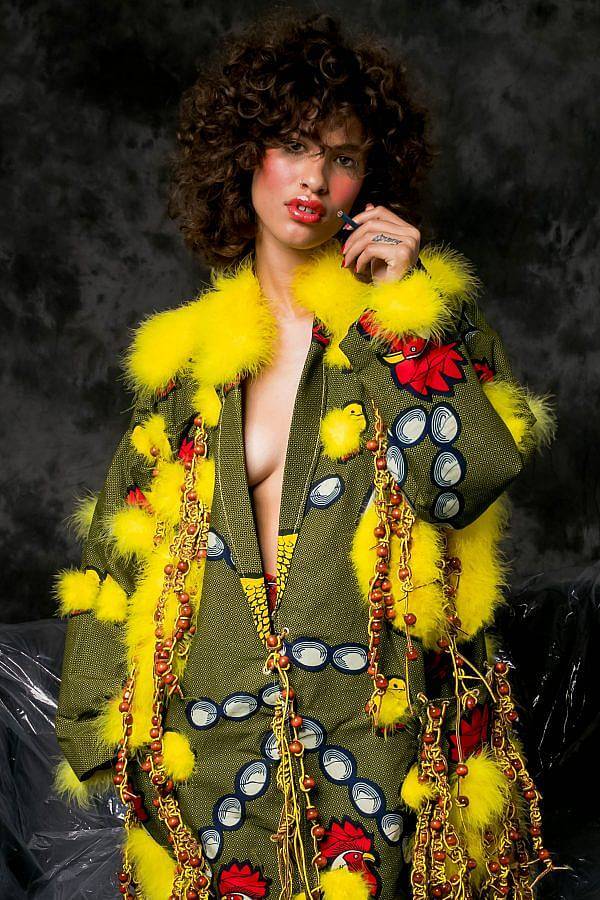 What are some recent, upcoming or current projects you are working on? Right now I'm working on a new collection, hopefully to present in the US this year, and also some private custom-made pieces for different clients.
How did your interest in art or fashion begin? When I went to art school in Amsterdam at Rietveld Academy my first goal was to work as a children's book illustrator. While I was in my first year, I discovered Alexander McQueen and John Galliano, and I was sold.
If you had to explain your work or brand to a stranger, what would you say? Colorful, fluffy shapes and materials, made for pop stars.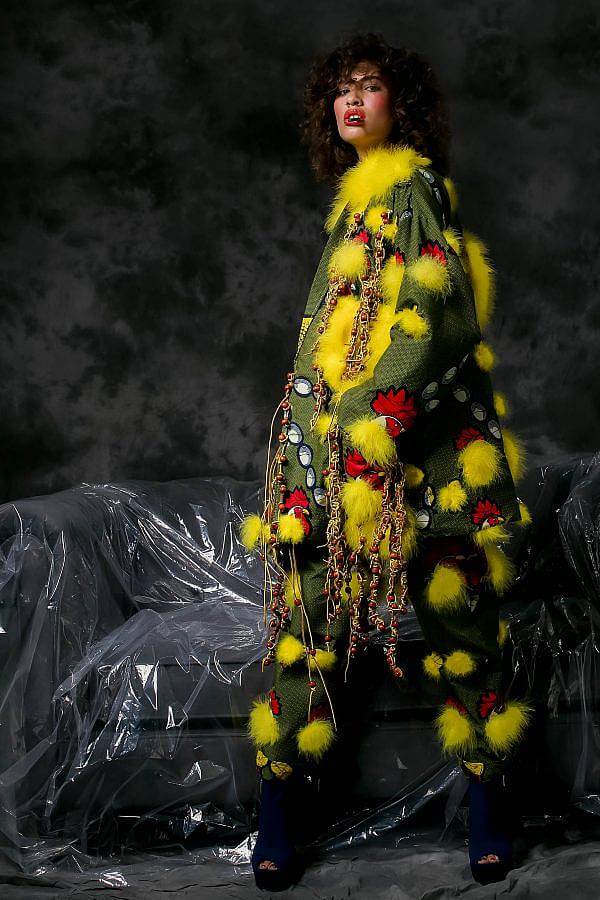 Number one fashion don't? I don't believe in a 'fashion don't'. Who cares! Wear what you want, who am I to decide what's good or not!
What materials do you use in your work and what is your process like? The materials are all so different. I try to push myself as much as possible. We try out different things, from plastic and hair to feathers and cardboard – it doesn't matter. We try to combine them and try to create new, exciting pieces like the hair in plastic. We've been doing that for a few collections now. We make jackets, bags and skirts out of it.
What artists or designers are you interested in right now? At this moment, I have a big crush on older artists and designers like Makoto Takahashi and the puppeteer Jim Henson, but also a lot of drag queens, like Shea Couleé, Milk and Kim Chi.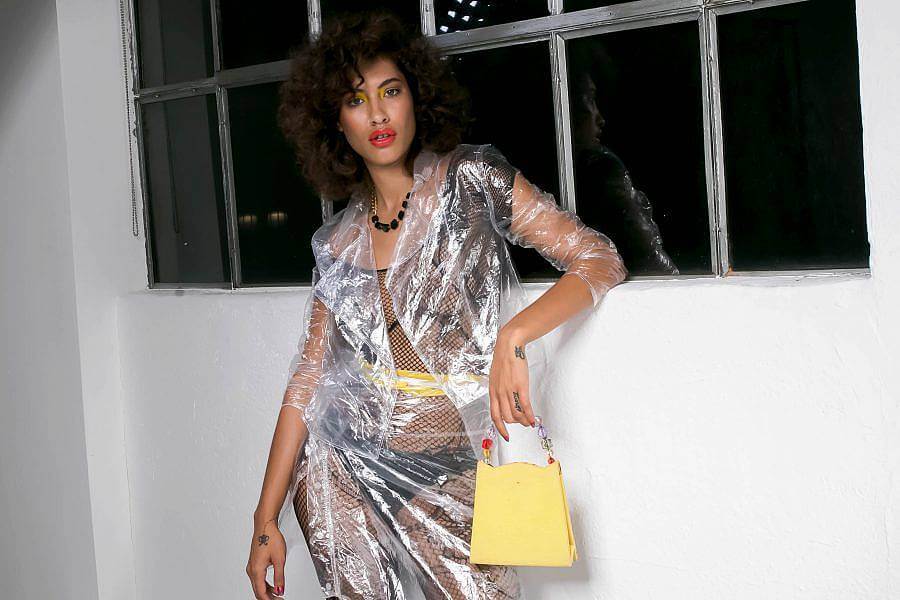 What's your favorite thing about Amsterdam? The ease of living.
What are your thoughts about the fashion scene? It's ok, a lot of exciting freshly graduated designers are here who are very good.
What was the last collection you saw that stuck out to you? I don't know. . . there's so many to choose from!
What is your snack/beverage of choice when working in your studio? Candy.
What are you really excited about right now? Taking new steps! (Still a bit of a secret.)
If you hadn't become a designer what do you think you'd be doing? Children's book illustrator or actor.
What are you listening to right now? Ariana Grande's "No Tears Left To Cry" on a loop.
Can you share one of the best or worst reactions you have gotten as a result of your work? For me the best reaction is when people comment 'NEED!' or 'WANT!' (it would be nice if they would actually buy it too).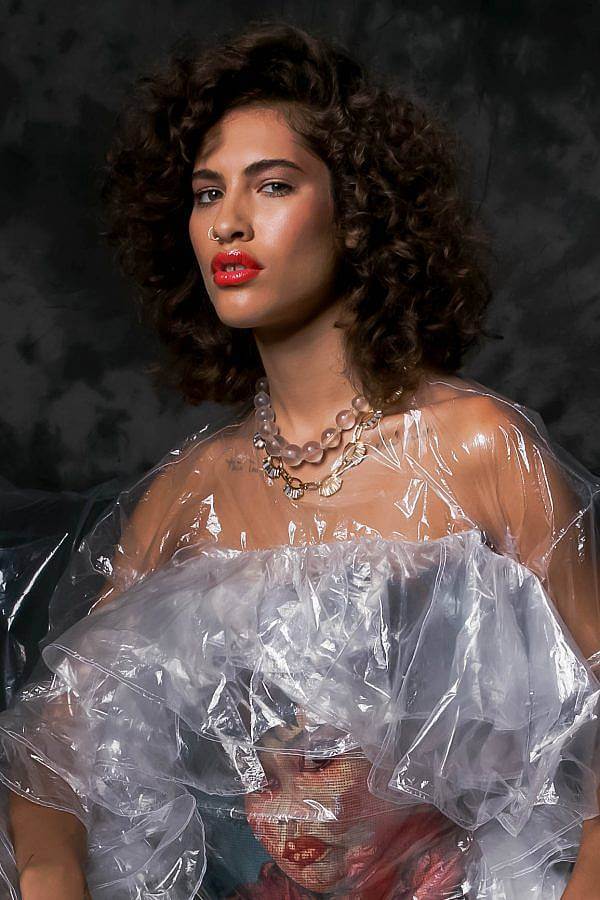 Credits:
Photography: Derrick Bracks
Model: Brianna Thompson
Hair: Jessica Southard
Makeup: Elena Bracks
Styling: Landra Lee Dulin