Can you tell us a bit about yourselves and what you do?
Hi! We're Dy-Min & Jess, co-founders of Not Sorry Goods! We're a lifestyle brand that's all about looking good, feeling good, and doing good – unapologetically. By focusing on eco-friendly materials & locally-sourced goods, our intention is to create a more sustainable, inclusive, and equitable future for all.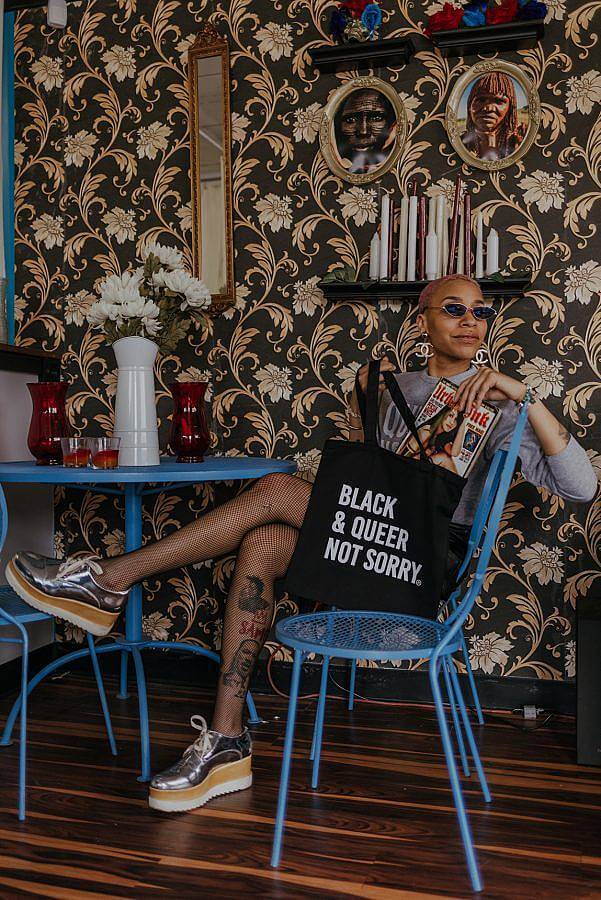 How did you get started as designers and entrepreneurs? 
We met at a kick-boxing class! After sparring it out, we quickly bonded over mutual interests and found inspiration in one another. Dy-Min was running a style blog and I started taking pics of her 'fits. Our friendship blossomed into a business when an inside joke led to a bad-ass crop top design, and eventually, to the creation of the Not Sorry brand. It was founded talking and sketching designs on napkins at my kitchen table. We were trying to find a word that described how we were feeling at the time, but "unapologetic" was too long. We broke it down further and realized we were trying to say "we're not sorry for being ourselves" and the brand "Not Sorry" was formed!
When we started Not Sorry, we had little background in fashion design and entrepreneurship, but we both believed in each other and ourselves. We both had full-time corporate jobs and just started meeting after work every day to build this brand from scratch. We learned how to do everything ourselves. Dy-Min took screen printing classes and I bought a membership to TechShop and learned embroidery. Practicing our craft became second full-time jobs for both of us. We kept our corporate jobs for the first few years and pumped all the money we made back into the company.
It was the first time either of us had built a business, but I think our lack of experience didn't hold us back. If anything, it made us naive as to how hard it would be. We're persistent people so we never gave up – we just kept modifying and adjusting based on what people liked and what worked, and that's how we built the brand. It's taken us five years of hard work and creative problem solving, but we wouldn't change our experience at all! It's made us who we are today.
How important do you feel sustainability is in the fashion industry?
It's certainly becoming more important, but there is still so much room for improvement. Sustainability is multi-pronged and means so much more than "we use eco-friendly materials in our clothing."
There is still so much that is being produced. We now get anxiety walking into big box stores with clothes everywhere, because it's hard not to think: "Where is all this stuff is coming from? Where is it being made? Who is making it? Are they getting paid a living wage?" The supply chain is one of the biggest culprits for these massive clothing producers in the fashion industry and there needs to be more transparency and accountability from them.
A big part of our sustainability initiative is putting money back into the community; whether as philanthropic efforts or as conscious consumers. As customers and business owners, we want to support local brands where the money is staying and circulating in our neighborhood economy.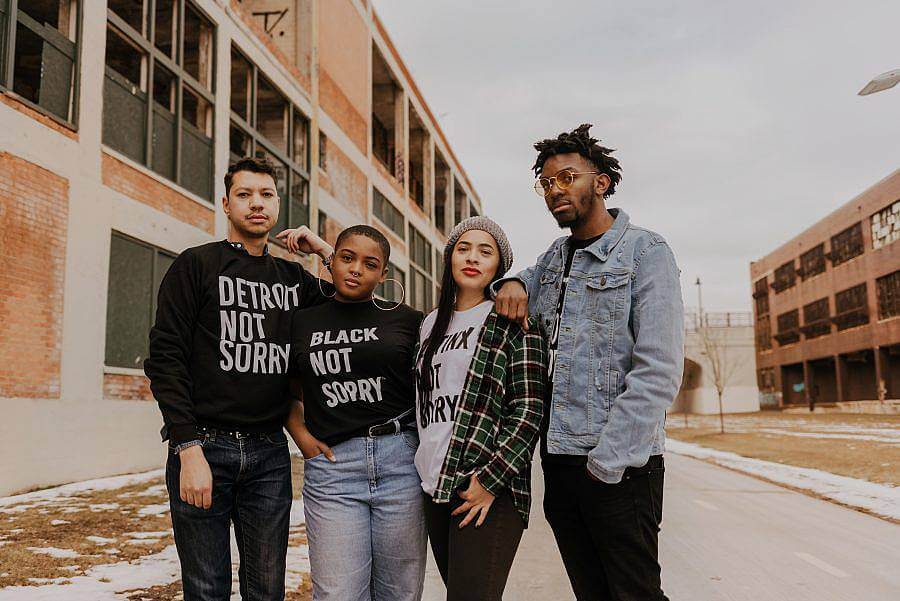 How do you approach sustainability at Not Sorry?
We take pride in consciously reducing our eco-footprint by practicing responsible sourcing, production, shipping, inventory, and operations processes. That means a multitude of different things for us.
First, we ensure that our eco-friendly apparel balances accessibility, inclusivity, and sustainability all at once! We look for brands that use recycled materials in their fabric content and have inclusive sizing.
We also love scouring our local donation centers for unique pieces and vintage finds. We wash, repair, and prepare them for some textile magic! Each item is creatively transformed and given a new life.
Additionally, in order to avoid excess, we only make what we absolutely need. This means we don't have piles of floor-ready inventory lying around. We consciously create each piece and each order, but with a quick turnaround.
In our effort to close the manufacturing loop, we also recycle nearly every scrap of material in our production process. T-shirt & sweater scraps are turned into cute accessories like scrunchies, make-up remover cotton squares, and patches. When scraps are too small to use for anything, we put them in our collection bin and send it all to a textile recycling facility where they are turned into fibers for new garments or used for insulation. This means less fabric in landfills.
We also make sure to use eco-mailers that are 100% recyclable and all of our marketing materials are made of recycled paper. We save packaging that we get to use for orders that contain fragile items. We even save all of our spools and discarded embroidery thread to use for art projects and home décor!
And finally, the brands we carry are all local and our friends! We have a personal relationship with each brand and pick up directly from the makers, so there's no overseas travel involved in the exchange of goods!
What was the inspiration behind your pronoun tees & crew necks? 
The inspiration, like everything else, was simply from talking to our wonderful customers. They absolutely inspire what we do and make. Our brand has always been unisex, because clothes are an expression of who you are and that shouldn't be limited by outdated gender constructs. Our pronoun gear is so important because it allows customers to express themselves, but also serves as a form of education / an ice breaker of sorts. There are still people who don't know to ask for pronouns so this garment is a way for them to be introduced to the idea, often for the first time. It's also a creative way for people to say, "This is who I am and these are my pronouns" without having to repeat themselves or correct someone when they are misgendered. Our customers have said it has really helped cut down on misgendering and we love hearing that!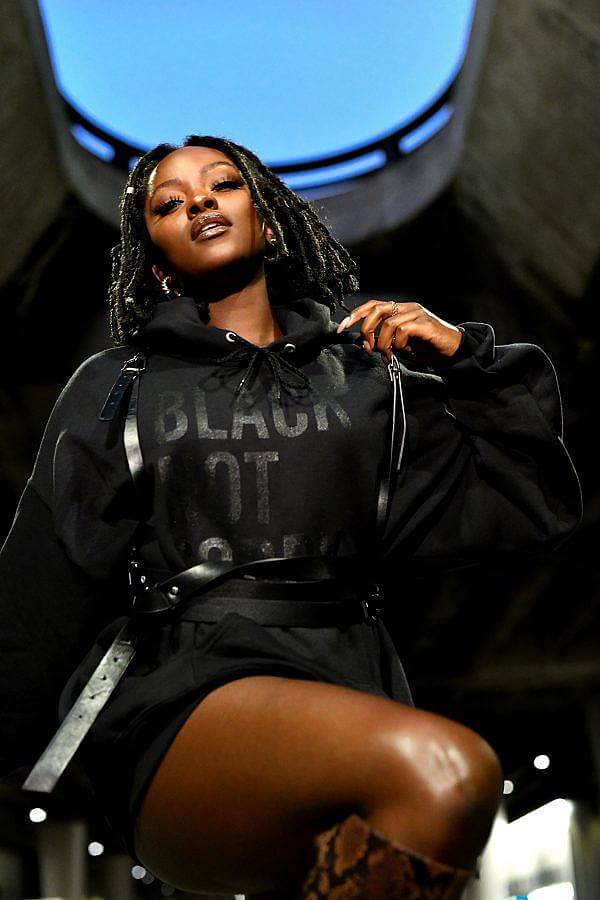 What other designers and/or local brands are you inspired by? 
There are so many awesome brands and designers in Detroit! It's truly special how creative this city is. Some of our favorites include Shoot Dope Spot, Ilera Apothecary, Detroit is the New Black, David Vintage, Rebel Nell and Genusee Glasses.
How do you incorporate upcycling at Not Sorry Goods? 
Upcycling is our bread & butter! It's where we really get to flex our creative muscles and show what we can do! We're always trying to creatively re-use scraps as part of our product line strategy. Recently, we started making re-usable washable facial squares out of our cotton t-shirt scraps. All of our patches and scrunchies are also upcycled from pre-loved garments and discarded production scraps.
How do you feel clothing has the potential to empower the wearer? 
Clothing has the power to transform your whole look, persona, and attitude! When you feel good, it reflects inward and outward, and people can feel it. We love when customers tell us they love wearing our bold prints out on the town because of the reactions others have to it. They feel empowered just living their truths.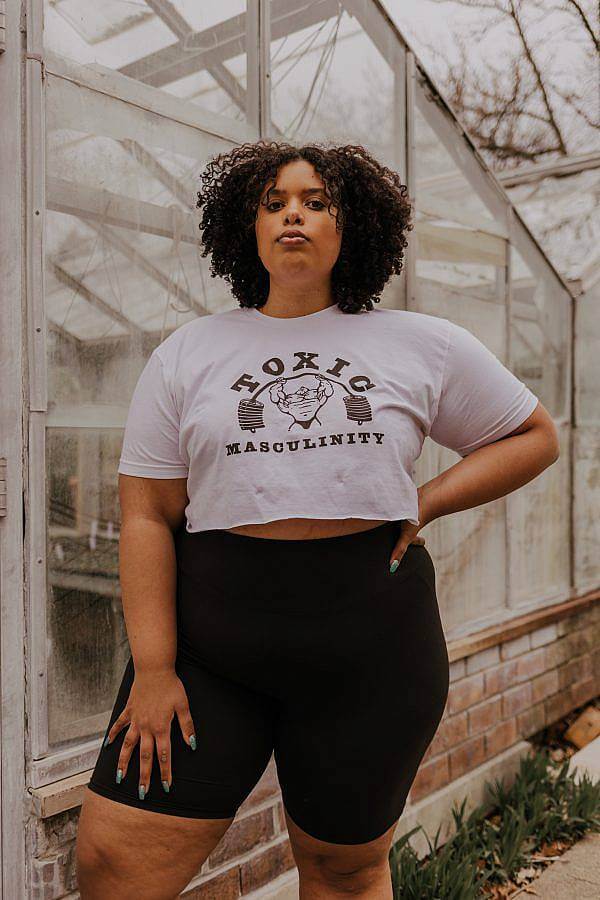 Can you talk about the scent Fluid that you collaborated with Ilera Apothecary on? 
When we decided to expand to home goods, we wanted to create products that were sustainable, but also reflected who we are as individuals. One thing we'd always had trouble finding was a scent that was fresh & clean, truly unisex, and affordable. It was a challenge to find anything that checked all of these boxes and didn't leave us with a massive headache at the end of the day. So we partnered with our friends at Ilera Apothecary to make a scent that was accessible, unisex, and gentle on the senses. We met with Chinonye Akunne, owner of Ilera Apothecary, to come up with our ideal scent. After an initial meeting where we narrowed down our scent profile, Chinonye ordered natural oils & scents for us to test out. We had so much fun testing out different olfactory notes, smelling how they interacted with each other, and blending different amounts to come up with the perfect concoction.We ended up with a fresh-forward, musky, and spicy yet clean scent that is truly unisex. What's so cool about scents is that they smell different on everyone. They take on their own personality when they come in contact with skin. We loved how this smell blended with our skin and how it softened throughout the day. We used bergamot, basil, neroli, amber musk, lavender, woodsage, sea salt, ginger, and a sunflower oil base.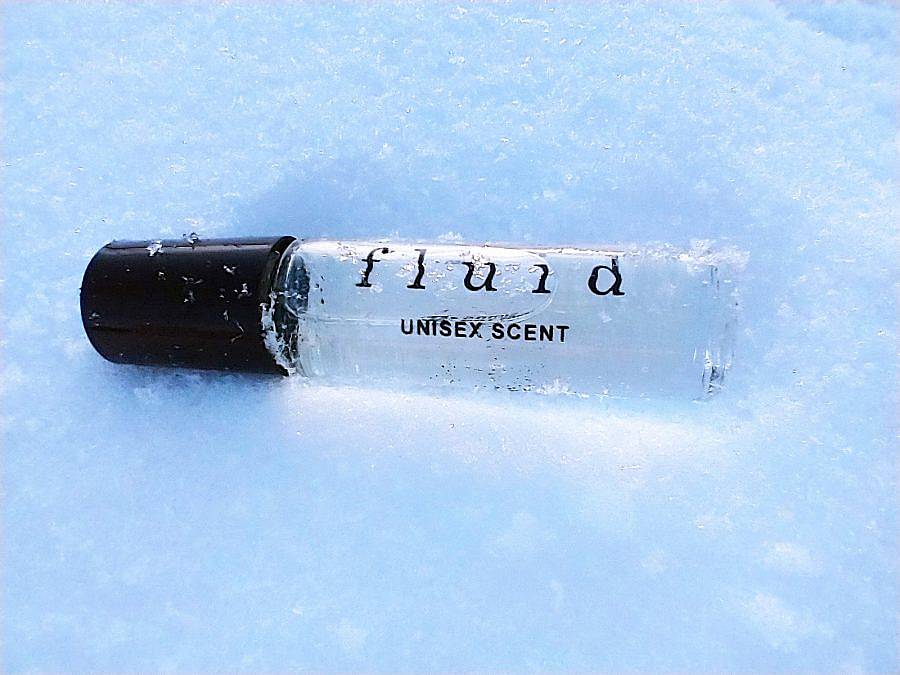 Do you have any upcoming projects?
We're always working on new stuff! Stay tuned on our social media for some special announcements coming soon!
Interview composed by Joan Roach.
Editing and alt-text image descriptions by Ruby Jeune Tresch.