Tell us a little bit about yourself and what you do. OKOKOK is a three-person group, with members contributing music, graphics and ideas. I (Leo) do most of the graphic designs, and my partner contributes most of the ideas. He is also a really good businessman.
Top 3 favorite or most visited websites and why? We are pretty basic internet users, so these are very generic answers, but Reddit because the world is internet, Youtube, because we have to be entertained at all times, and Mixcloud and Soundcloud because music is life, and I need to feel the vibrations on my desk.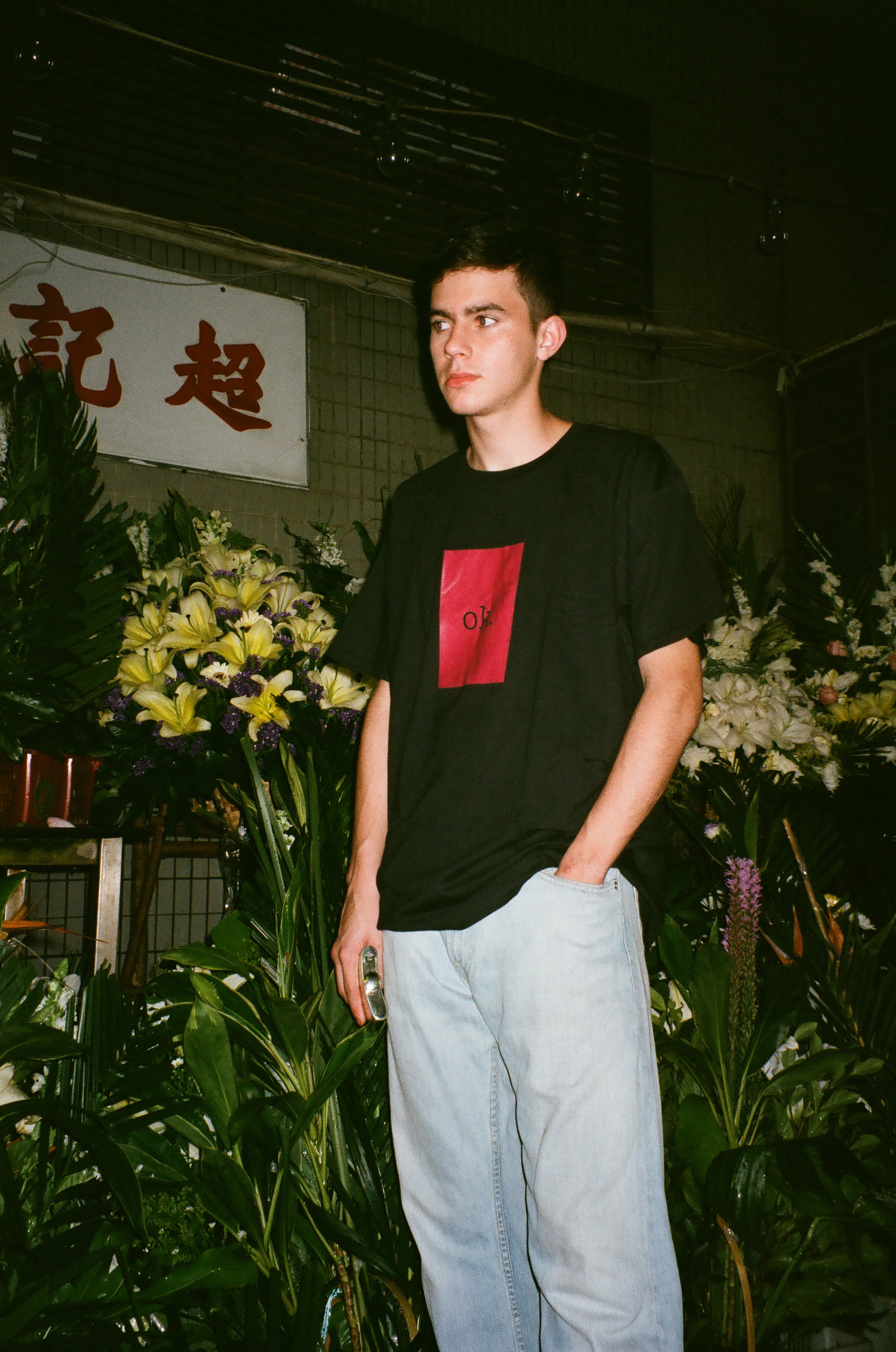 How has living in Hong Kong affected your work? Living in Hong Kong is great. I grew up in the California desert where there was only football, the Tekken arcade machine at the mall, and Taco Bell. So living here is great and my roommate just bought a boombox with a USB input for $12. Every corner is a surprise and the inspiration is endless.
What kinds of things are influencing your work right now? My neighborhood is great. If you ever visit Hong Kong, make sure to spend a day in Shum Shui Po. There are zines here on how to bet on Roulette, a small shop that only sells camouflage clothing, a full street that only sells knock off iPhone cases and accessories, and people with very unique style. The way graphic design is done, everything in this neighborhood is a dream.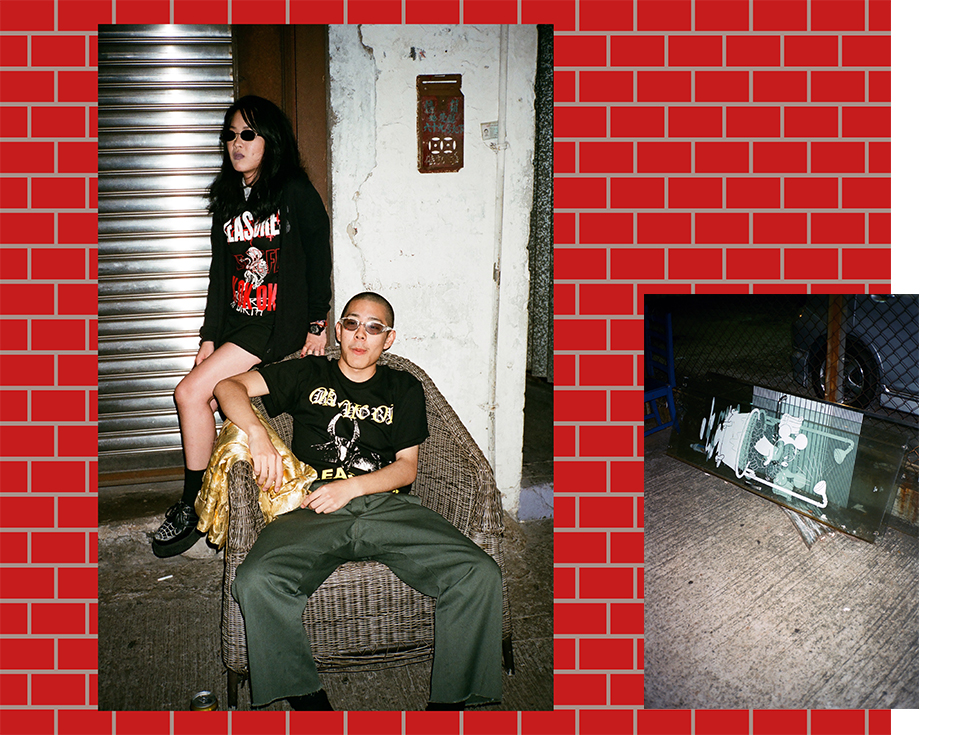 What are some recent, upcoming or current projects you are working on? I am working with Flora Yim from PAN records in Berlin/London, she's been helping us to curate a series of really good mixes.
If you were a drink what drink would you be? Coke Zero.
What designers are you interested in right now? My good friend Alex from Pleasures, we work together a lot and I love everything they do.
What past trends in fashion should never come back? Corsets. They are inhumane.
Tell us about your work process and how it develops. I spend a lot of time flipping through old books. I watch a lot of movies, specifically documentaries just to fill my head with as much stuff as possible so then my brain does its thing and I put it on paper.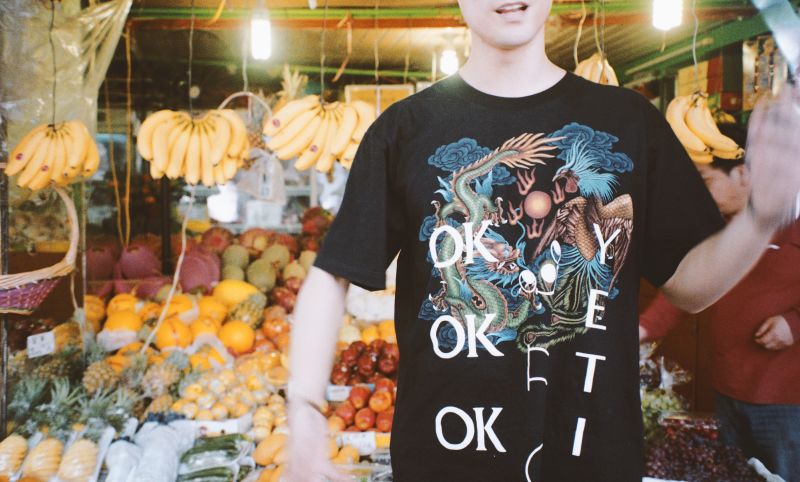 How long have you lived in Hong Kong and what brought you there? I was working as an art tech at Saatchi Gallery in London, and I moved to Hong Kong trying to the same, but failed. I worked at Art Basel, and ultimately I taught myself to stop working for others and to start my own project.
Who would be your dream person to dress or style? That's a hard question. I would say my mother, because when I was younger she would buy clothes for me and I want to return the favor and dress her, if she would let me.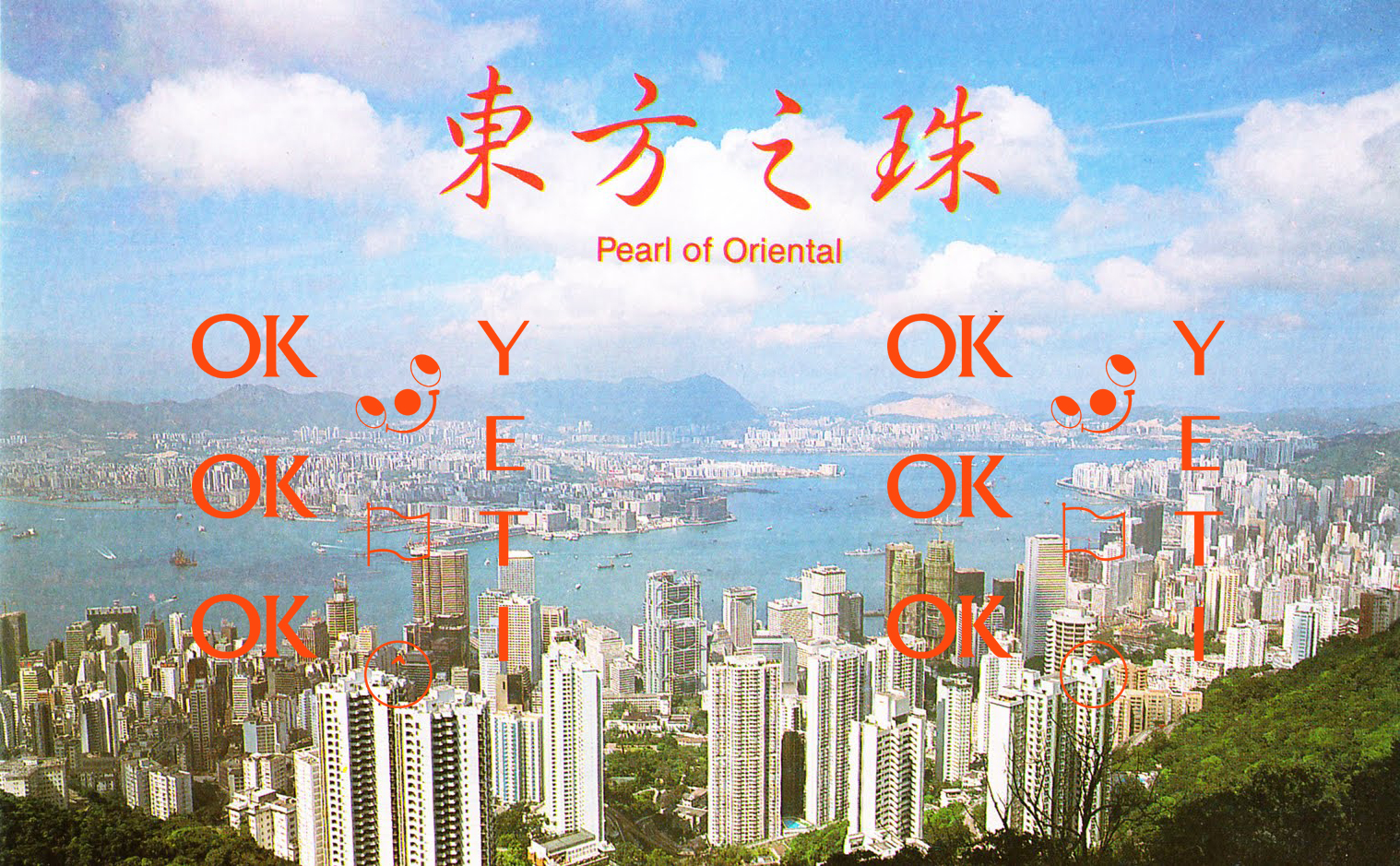 What's your absolute favorite place in the city/the world to be? Amoeba in Los Angeles, the best record store in the world.
What were you like in high school? I was a shy football player, very introverted.
Favorite article of clothing? T-shirts are the best.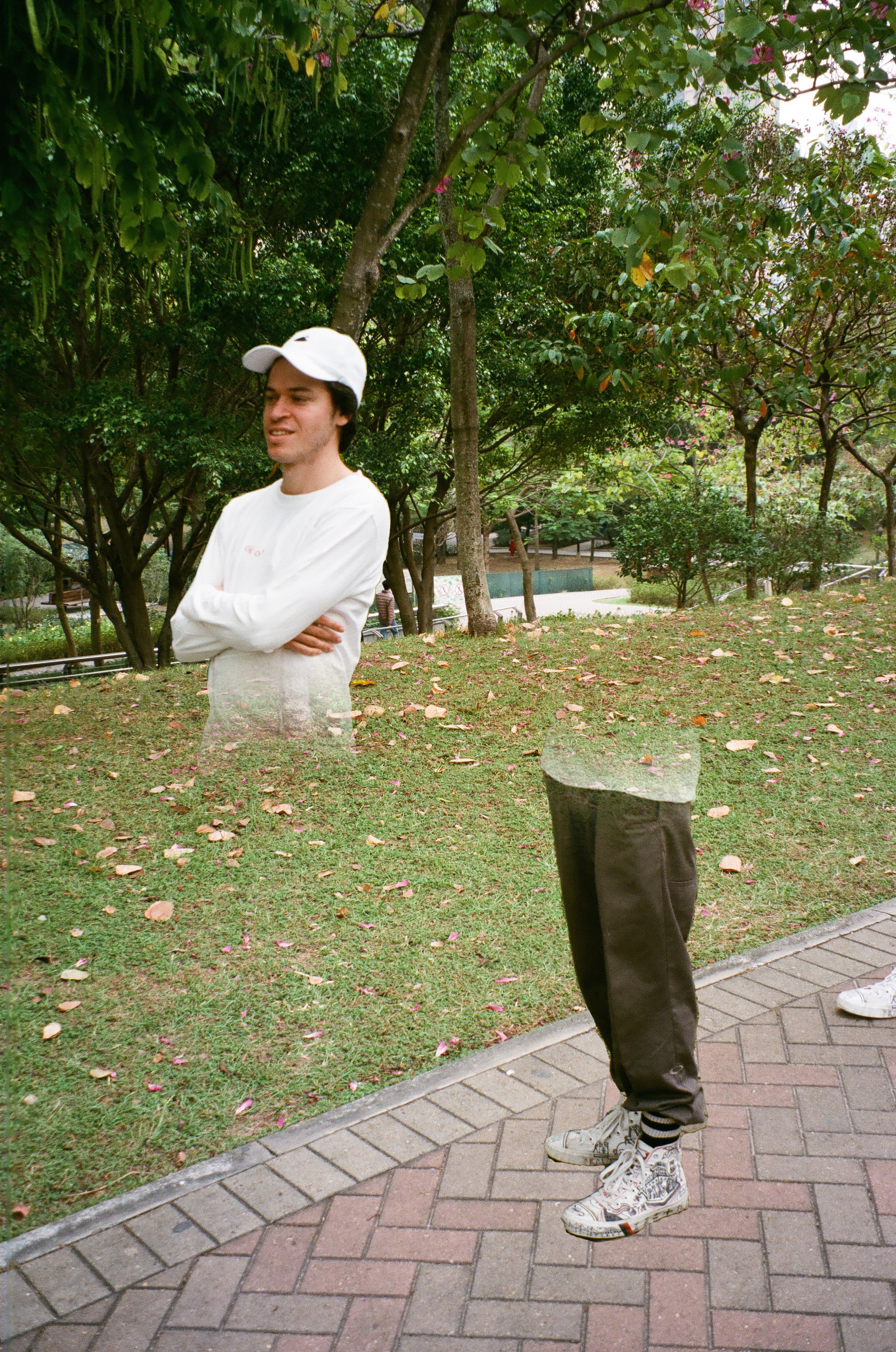 Can you share one of the best or worst reactions you have gotten as a result of your work? I tend to hate everything I do once the product is out there. I think it is this sort of mentality I build so I can improve in my later works.
If you hadn't become a designer what do you think you'd be doing? I would probably be a chef. I love food.
What are you listening to right now? The Henry Rollins podcast on KCRW.