Leah Mackin (b. 1985) grew up in and around Philadelphia, PA. She holds an MFA from the School of the Art Institute of Chicago and a BFA from The University of the Arts in Philadelphia. In addition to her personal studio practice and teaching gigs, she collaborates with artist Alex Lukas under the name DBQ to produce site-specific events, curatorial ventures, publishing and other methods of social engagement. They live in Pittsburgh, PA with a hyper-vocal cat named Oysters.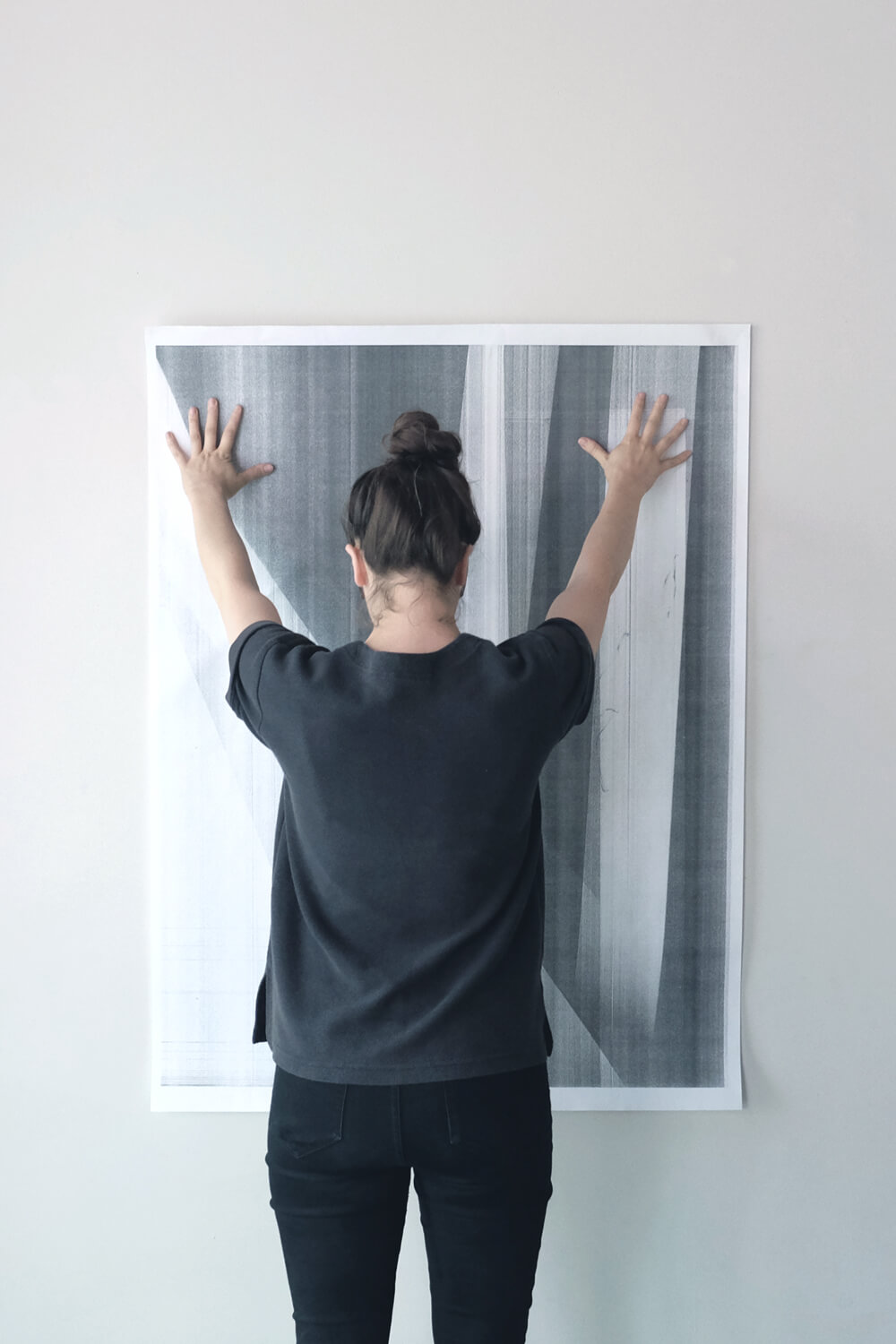 Tell us a little bit about yourself and what you do. As an artist, I work with printmaking, publishing, photography, sculpture, and performance. I approach the broader meaning of the term 'material' from my background in book and paper conservation. In a library, archival material refers not only to the intellectual information contained on a document, but also to the physical item (that piece of paper, say), housed in its acid-free file folder, and ultimately, also to the digitized photographic version of that document, accessible via digital asset management systems. It is that last translation point that is most fascinating to me: the surrogate, the copy, the facsimile. So in my work, I'm thinking about that translation and presentation of materials, both the once-physical and born-digital, utilizing unexpected systems that reference or re-think the language surrounding our digital existence.
In addition to my personal studio practice, I make work with my partner Alex Lukas under the name DBQ. The name references an exam structure commonly found on standardized tests (the Document-Based Question) and we follow that kind of format by collecting and re-presenting primary source materials to provide new or shifted perspectives.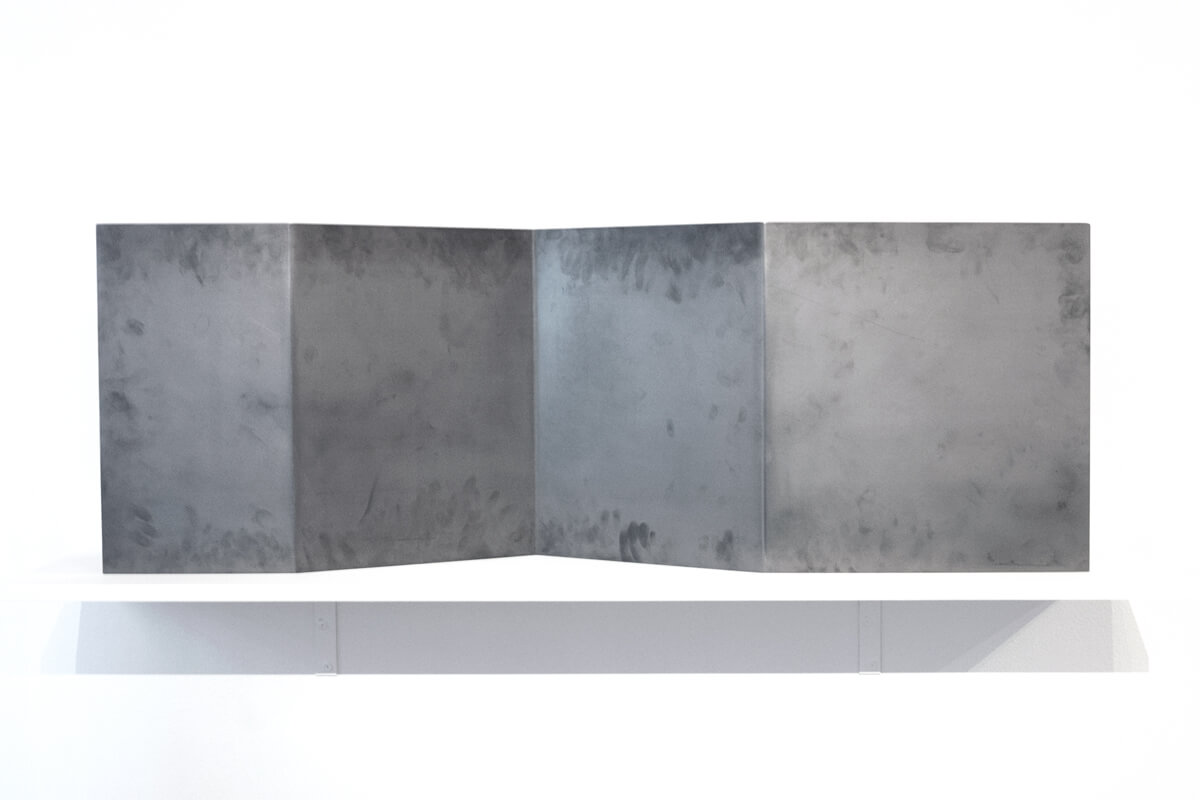 What are some recent, upcoming or current projects you are working on? I'm winding down from a whirlwind summer right now. I had a solo show at The Print Center in Philadelphia ending the same week in August that a group show opened in Indianapolis. The show in Indy, Habeas Corpus, is at the Indianapolis Museum of Contemporary Art (iMOCA) and is up through the end of September. It's curated by Michael Milano and I'm psyched to be showing alongside Daniel Baird, Edmund Chia, Jessica Labatte, and Kelly Lloyd.
Also in August, I was invited to participate in the 2×3 Generative Residency Project at A.P.E. Gallery in lovely Northampton, MA. The curatorial team of Esther S. White and Trevor Powers (a.k.a. Fugitive Arts) turned the gallery into a publishing incubator of sorts and invited myself, artist Sally Clegg and the art collective Loculus to work in the gallery in two-day stints. I created two different editioned books, Weave and Glitch, and made piles of work in such a short burst of time.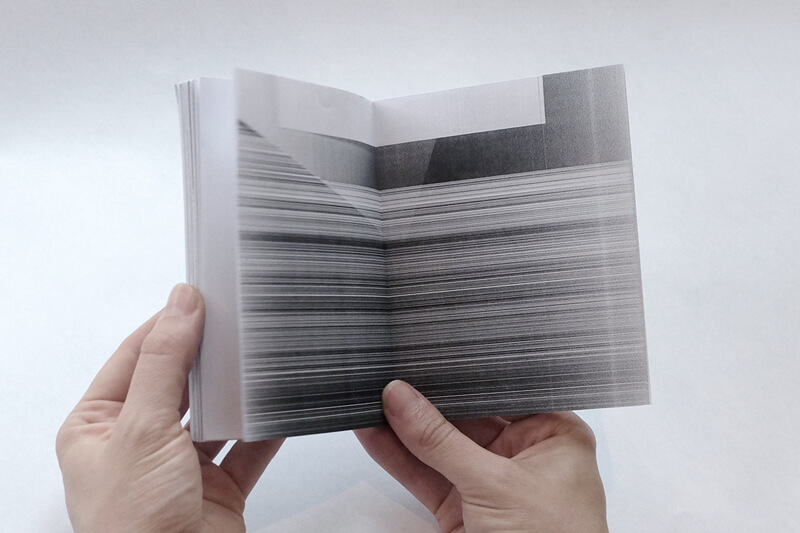 Lastly, in between all of that, teaching, and plenty of travel, Alex and I set up a new project space in our apartment. The DBQ Project Space (A Working Name) hosted its first exhibition for a few weeks in July and August: shape heaps, works by Michael Milano. In addition to working on some programming for the space this fall, we are currently restocking and producing publications for a few small book and zine fairs in Pittsburgh and in Portland, ME.
The next big thing on my docket is a two-month residency at Women's Studio Workshop in NY's Hudson Valley this March and April, where I've been awarded a residency to produce an editioned artist's book. More info here.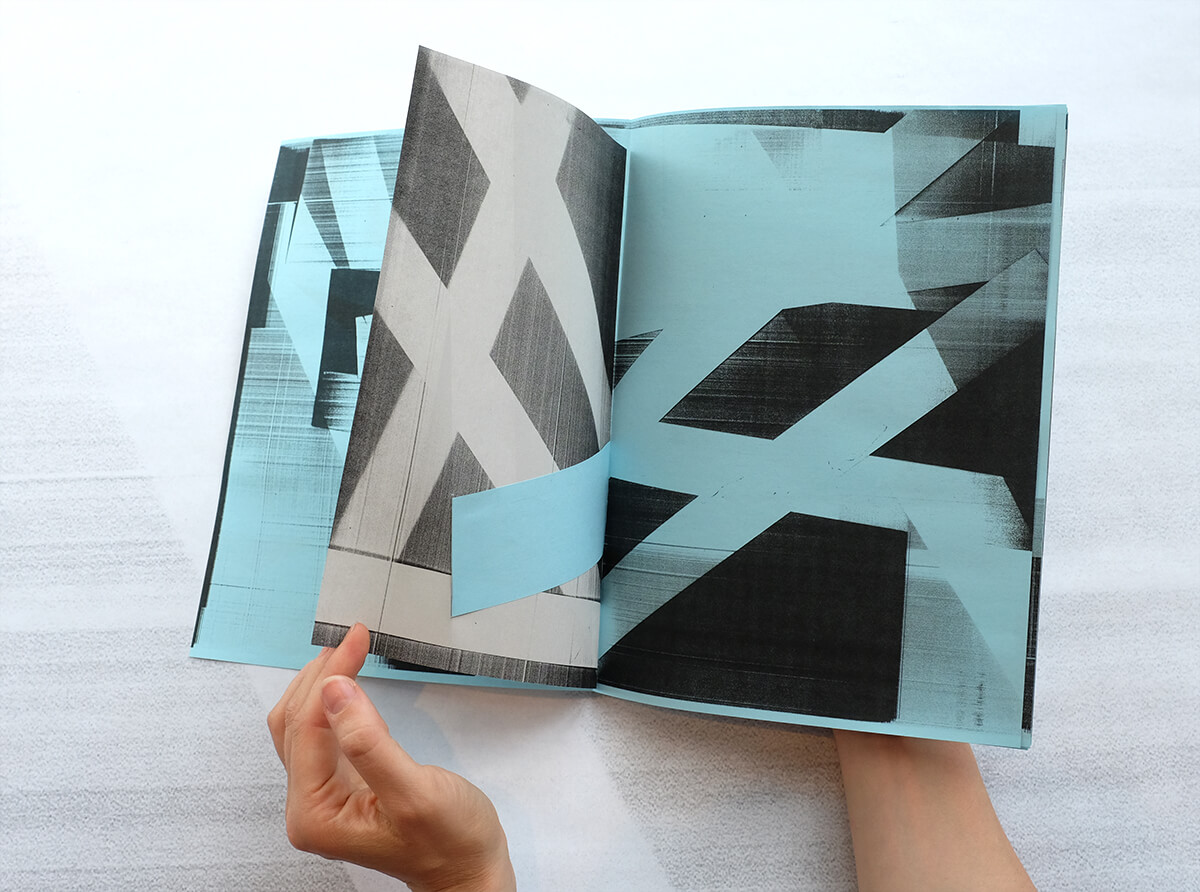 What is one of the bigger challenges you and/or other artists are struggling with these days and how do you see it developing? Obvs, the economic situation for artists is of top concern. A few weeks ago, Lise Soskolne from W.A.G.E. delivered a presentation at Neu Kirche here in Pittsburgh. It got me all riled up and re-affirmed, but still left me with a bit of uncertainty about how this will all play out. I think that groups like W.A.G.E. (or Common Field, for example) should be lauded and supported, and also a little suspect. Does this formalization of the Other ultimately create another hierarchical system? How can we ensure these really benefit artists? How can we ensure a diverse range of artists receive opportunities and benefit from the hard work of these groups? How can these models support the underserved and challenged artists and communities?
I ask myself these questions as I continue to delve into curatorial projects, creating opportunities for other artists. We all need to question our own intents, goals, and check ourselves.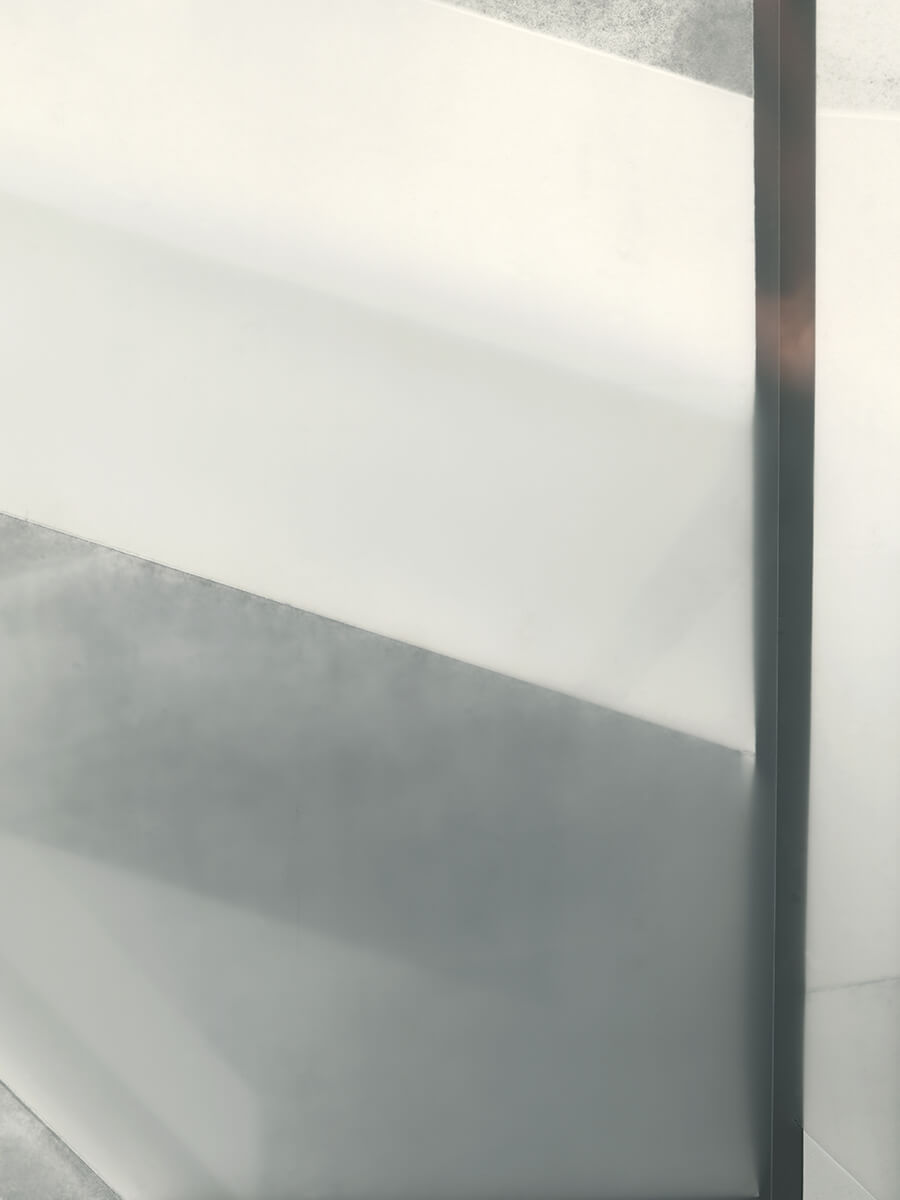 How did your interest in art begin? My mother is an artist and former art teacher, so arts education at local art centers and colleges was strongly encouraged. I relished in the chances to attend summer sessions and Saturday art classes at Moore College of Art. I'd hop on a train, go to class, and wander to South Street to peruse record stores and meet friends that I made on the internet. I was pretty excited about the community and lifestyles surrounding art-making–it is totally wrapped up in the late 90s/early 2000s Philadelphia independent/post-punk/emo/hardcore/etfuckingcetera music scene and early social networking/personal websites. I quickly got into reading, making and swapping zines both in person, and also with online friends and strangers. It was a formative time–a few early collaborations basically foreshadowed multiple future projects.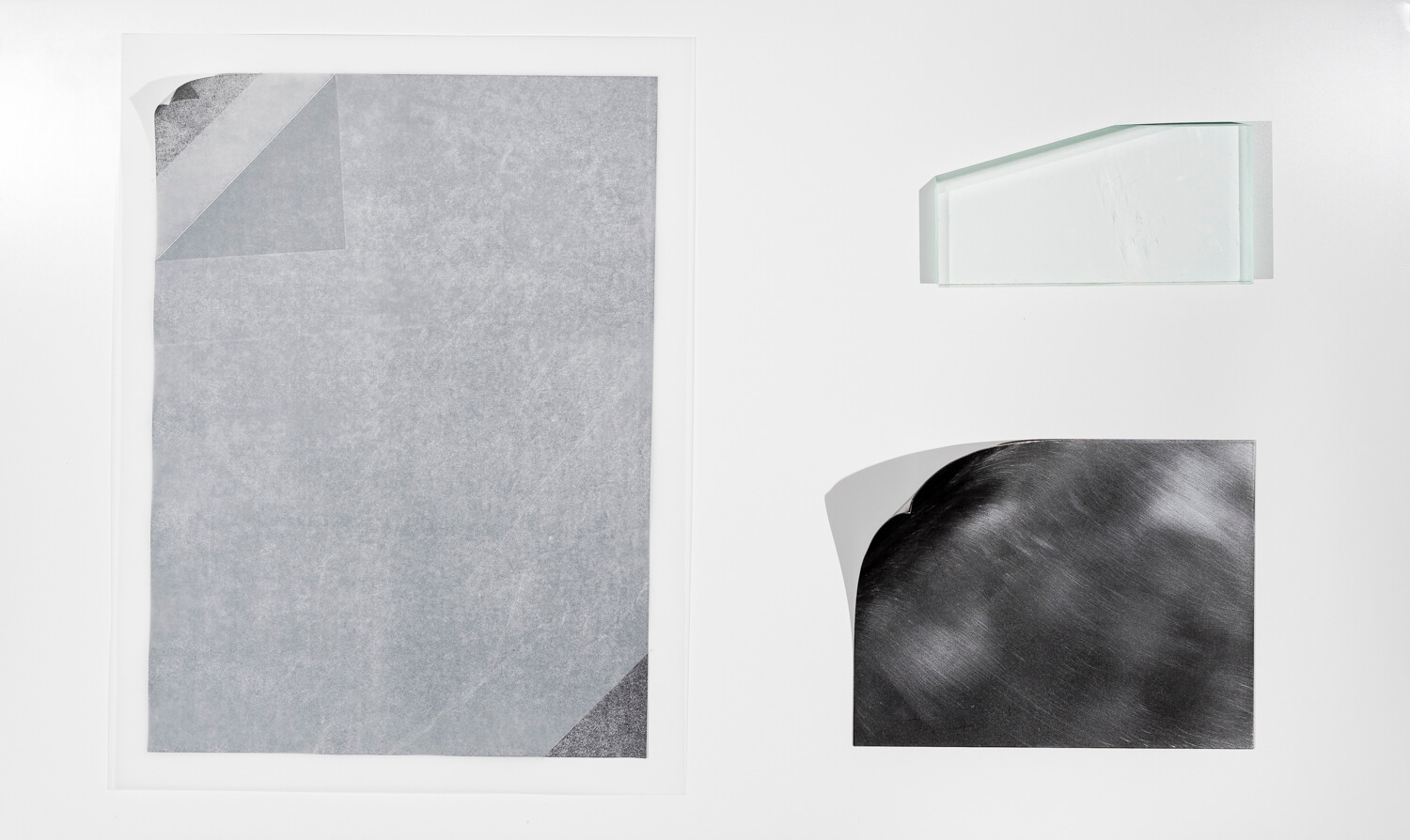 What is your snack/beverage of choice when working in your studio? Almonds, gummy candy, coffee, lemon water, and/or boxed wine.
Do you have any guilty pleasures? I carry no guilt about it, but I take pleasure in playing the Sunday Puzzle. More indulgent than guilty, but I'll also say snapping off snap-off blades.
What are you listening to right now? NPR, sometimes to "stay informed," but often just for background noise. When I really want to follow along, I love a good short story podcast like the New Yorker Fiction podcast. I try to drop everything on Wednesday evenings to support my friend Alina Josan's killer show, Sonic Rendezvous, on WKDU in Philly.
What do you collect? Sweater t-shirts. Books.
What are some of your favorite Pittsburgh hangouts? I've only lived in the flat cities of Chicago and Philadelphia before, so the topography of Pittsburgh is continually striking to me! The city is dotted with public steps that connect neighborhoods and are listed on maps as extensions of city streets. Over the last year here in Pittsburgh, I've enjoyed plenty of walks in Frick Park, a number of french-fry salads at Squirrel Cage, taking in the view from Mt. Washington with out of town visitors, and browsing the stacks at the main Carnegie Public Library.
What do you do when you're not making or working? What's not working? Ha, plotting and scheming and traveling and researching–basically Vinyl America.
Can you share one of the best or worst reactions you have gotten as a result of your work? "…but a photocopy only costs like 10 cents."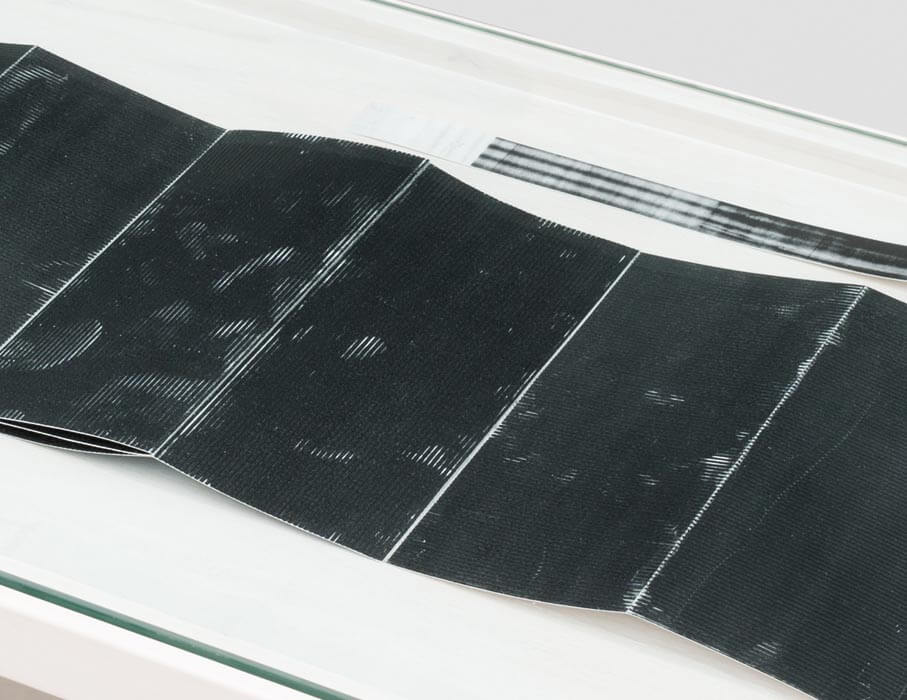 What was the last exhibition you saw that stuck out to you? Last month I had a chance to visit Noah Purifoy's Joshua Tree Outdoor Museum and earlier in the summer I spent hours at the MCA absorbing the works in Kerry James Marshall's Mastry. It felt incredibly significant to see both artists celebrate, portray, memorialize the American experience. Black Lives Matter.