Chloe Wise (b. 1990) is a Canadian artist living and working in New York. Her painting, sculpture, and video unpack the construction of identity through the performance of consumption. Solo presentations have been held at Retrospective Gallery, New York; Division Gallery, Toronto and Montreal, and Galerie Sébastian Bertrand, Geneva. Her work has been presented at the AGO, Toronto; Hydra School, Greece; Eric Firestone Gallery, Hamptons; Atlanta Contemporary, Atlanta and and was featured in Unrealism, curated by Jeffrey Deitch and Gagosian, Miami. Upcoming presentations of her work include Frieze, London and Art Basel, Miami under the auspices of Almine Rech, and a solo exhibition at Galerie Division, Montreal. An artist's monograph will be published Fall 2016.

@chloewise_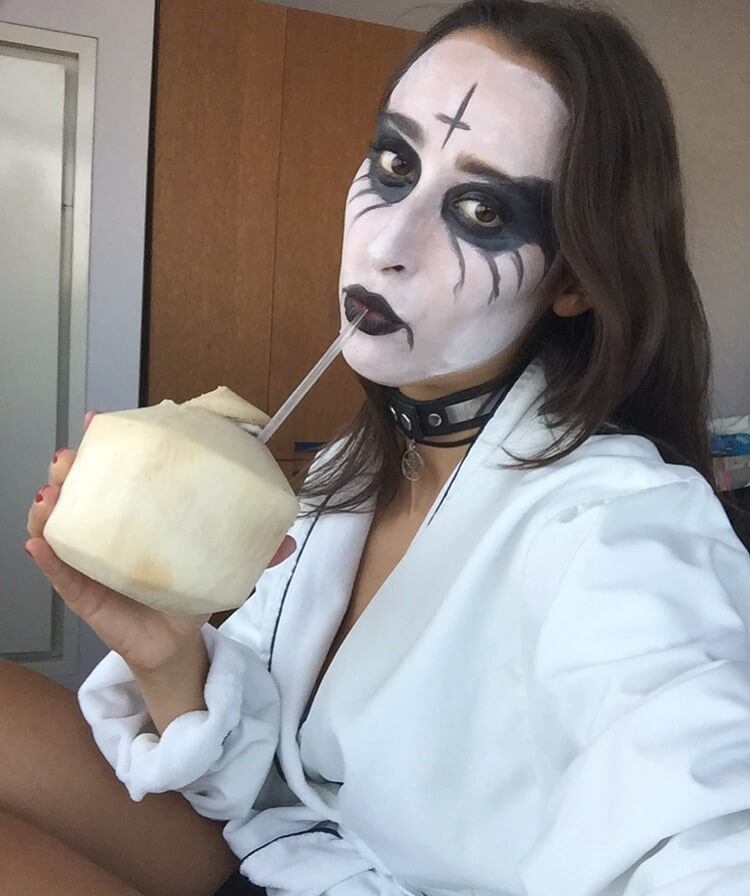 Tell us a little bit about yourself and what you do. I'm a multidisciplinary artist based in NYC working with sculpture, painting, drawing and video.
Top 3 favorite or most visited websites and why? totallyhistory.com to look at every work of art by Magritte ever made, classpass.com to choose which appropriative dance class i'm going to take the following morning, and ebay for vintage patterned pants, for which I have an affinity.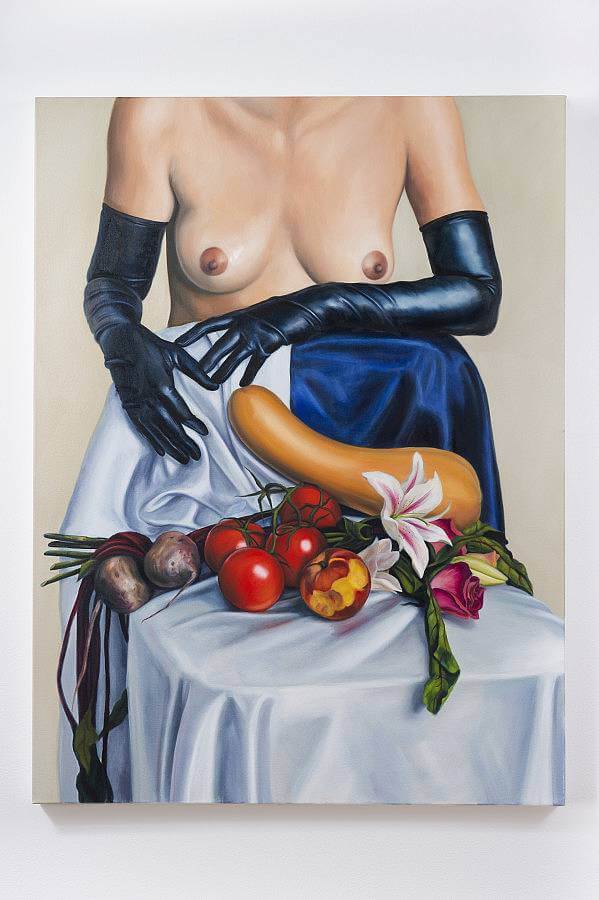 What's it like living and working in NYC? The best. Overwhelming. Overwhelmingly the best.
What kinds of things are influencing your work right now? A beautiful Pierre et Gilles book I have and have carried around with me from apartment to apartment for the last 7 years. The Olive Garden menu. The Hieronymos Bosch Garden of Earthly Delights shower curtain I just got. Garfield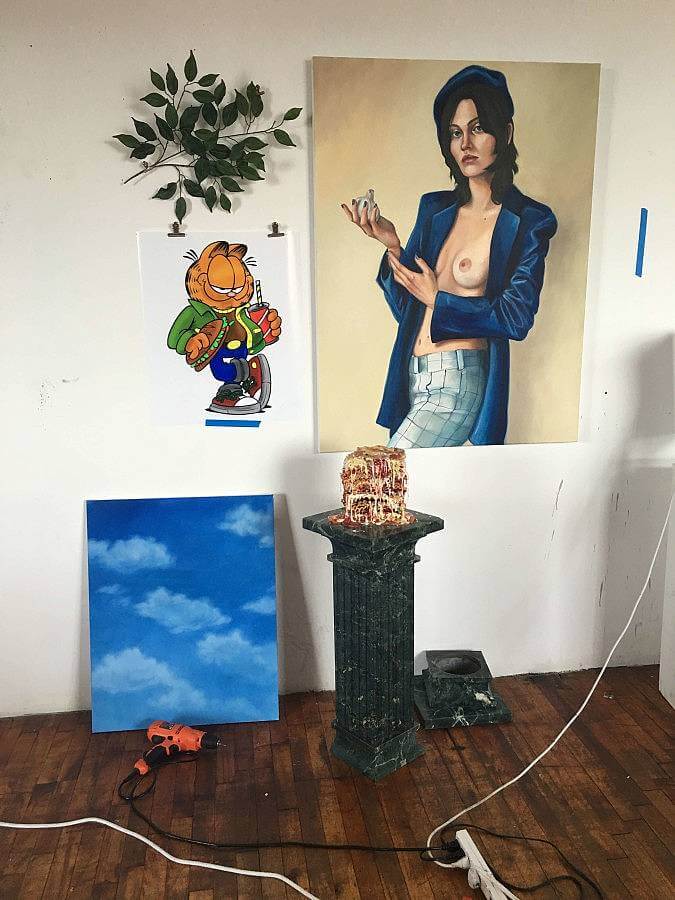 What are some recent, upcoming or current projects you are working on? I have an upcoming solo show on November 17th at Division gallery in Montreal. It's a huge space and I'll be showing painting, installation and sculpture, and video. I'm also waiting for the first copies of my book to be delivered- any day now! The book is a very pretty hardcover form of monograph with images from the last four solo shows I've had, stills from  my video work, and three essays.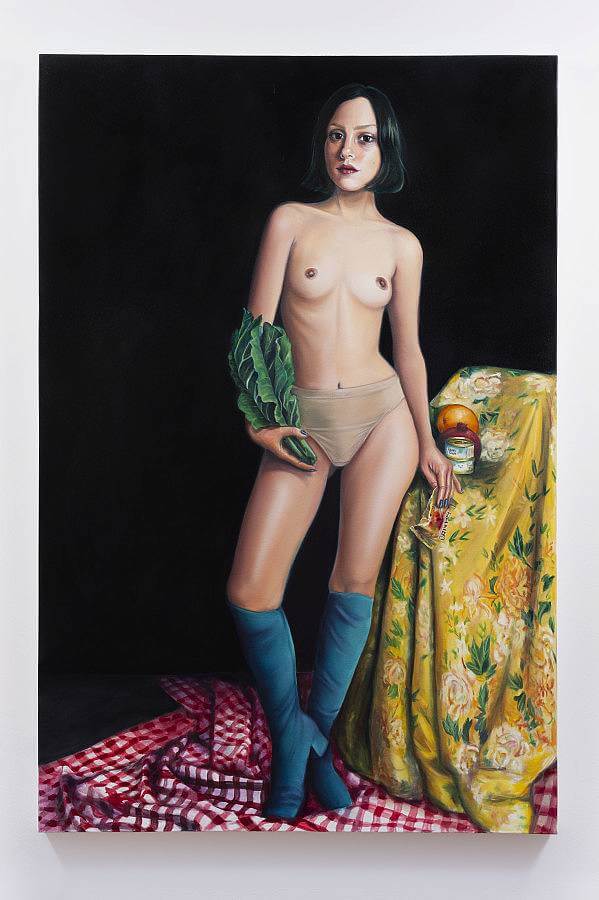 If you were a drink what drink would you be? LaCroix pamplemousse by day, a rosé slushy with a tropical umbrella by night.
What artists are you interested in right now? Hillary Clinton, Urs Fischer, Alexander Kosolapov, John Currin, and Aiden Koch.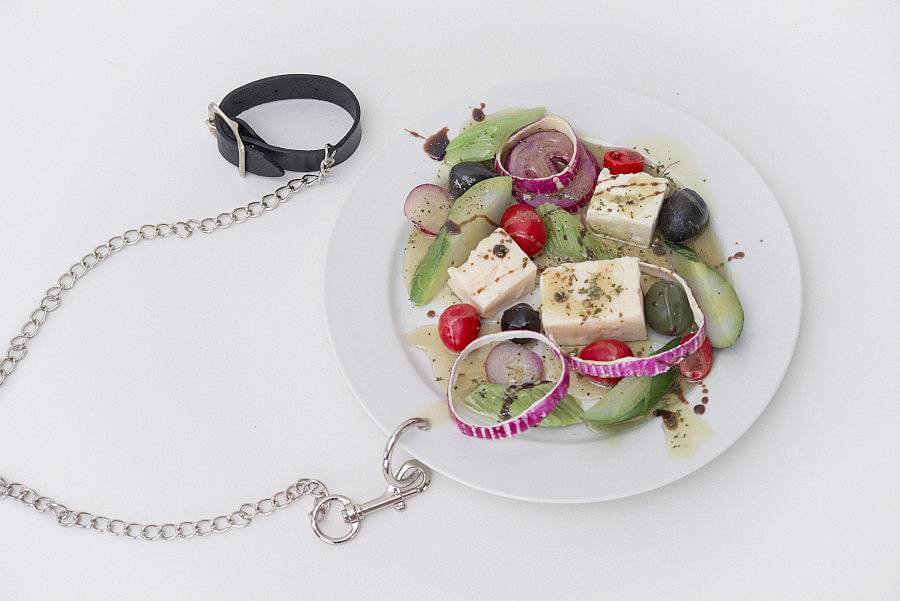 Tell us about your work process and how it develops. If I'm breathing I'm working. It's non-stop and very hectic.
What are some of your favorite NYC hangs? My studio. Whole foods.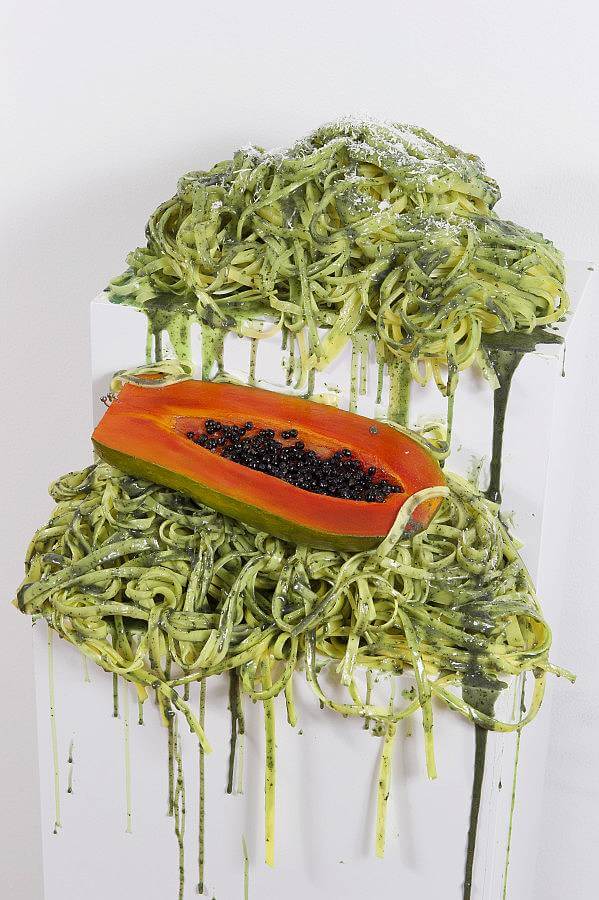 What do you want a viewer to walk away with after seeing your work? A smile 😉
Describe your current studio or workspace. My studio is the biggest one I've had…I have wrap around windows that are so bright and beautiful, and have the most incredible view of the sunset. One room is primarily painting. The other room is where I make molds of food using silicone, and cast them in plastic, and hand paint them and assemble them into compositions.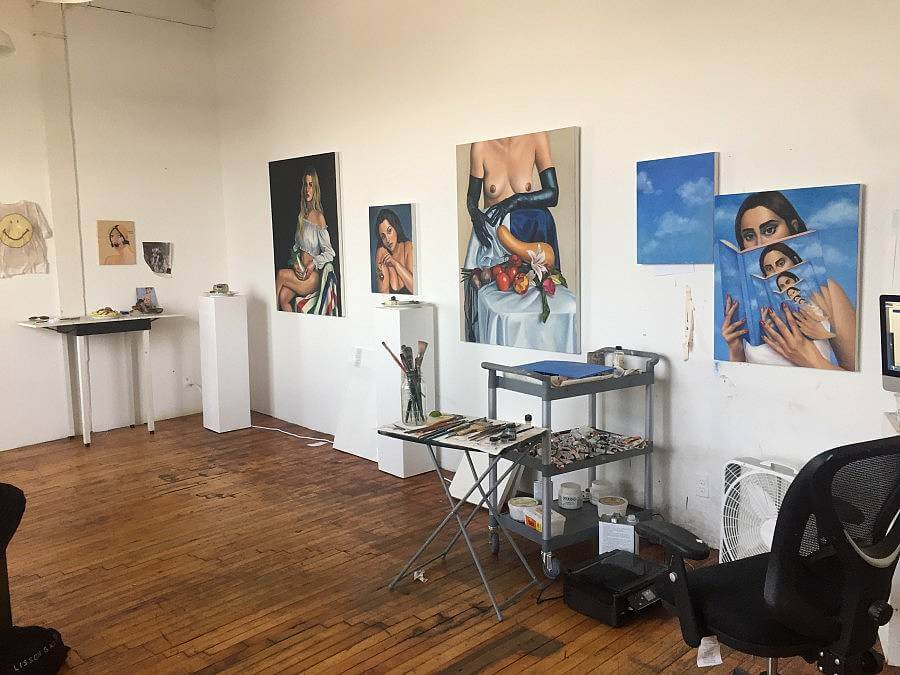 What were you like in high school? Vegetarian, acoustic guitar playing, really obsessed with art history, but also mildly emo, but also wearing Uggs.
What are you reading right now? Maggie Nelson's Art of Cruelty.