Tell us a little bit about yourself and what you do. My name is Guillaume Kashima. I'm an illustrator, living and working in Berlin. I'm turning forty in 2 weeks and I didn't have a mid-life crisis yet. . . so I guess I'm in a good place.
How did your interest in your work begin? Machines, beauty and money. I was always interested in machines. As a kid, my sister had a sewing machine and I spent a lot of time designing clothes. I also had a camera and learned how to develop in darkrooms. I was already twenty when I learned how to draw and design on a computer, and it made all the usual art mediums irrelevant for me. I always like this human/machine interaction, that's why I'm more drawn to Risograph today than, let's say, screen printing or lithography. I could have ended up as a good technician but somehow I knew that it wouldn't be enough. Being an illustrator is a good compromise. I translate other people's ideas into images. I like the challenge to make complex ideas look simple. . . and beautiful. Since a couple of years ago, I started to make images on my own due to the fact that I'm good financially. Making a living and having a good reputation as an illustrator was always my priority. I guess it's a "class" thing. I was raised working class and I wanted to support myself financially as soon as possible.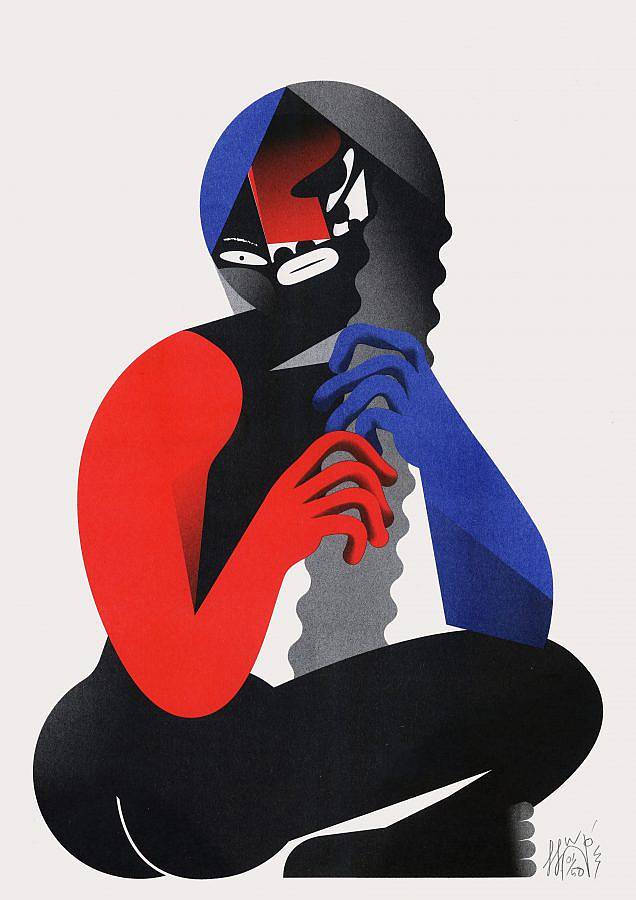 What kinds of things are influencing your work right now? Graphically, Modern Art and Anime. I find them both daring and fun. I was watching the last episode of Dragon Ball Super this morning, thinking of all the work and creativity engaged in designing this climatic, yet another, fighting scene to not make it repetitive, and it was a success. . . they always find new tricks.
Music. I always start with a quick sketch, but most of the work is happening while doing it and before I start I would choose a mixtape on Soundcloud that would help me set a tone. I made a lot of illustrations listening to PC Music or Japanese dance music like Maltine Records and Yasutaka Tanaka because it's at the same time cute, aggressive and futuristic. I want that in my images. I listened to a lot of Hip Hop and Grime too. I guess I'm doing that because I can relate to their creative process. You can write a good song but style is everything.
Then there would be Pansy from the House of Presents. She hosts a drag show every Tuesday at Monster Ronson in Berlin. I was political before her but she turned things up to 11 about diversity, representation and community. I still don't know how to bring this in my work tho. Art should be more straightforwardly political, especially these days. I know it can be because she's doing it every week. The other day in Zurich, I saw a luxury brand shop window vandalized with a huge "smash patriarchy" tag. Basic concept, sloppy realization, but all in all, it's better than a lot of things around.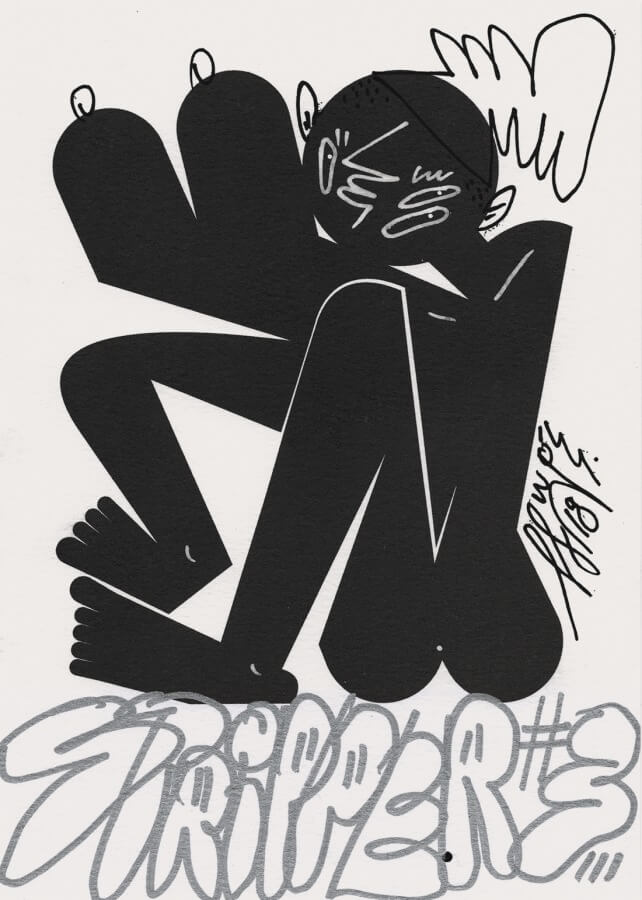 What is it like living and working in Berlin? I've lived here for years. After a moment, you don't remember anymore why you decided to make it a home. Like every long relationship, what you loved at first is something that gets on your nerves today. It's raw, dirty and sad but definitely open minded, politically aware, cheap and. . . sexy. Cheap rent (less so today) was important at the beginning because I could work at my pace and not freak out when there were no jobs for a couple of months. Today, it allows me to work less and travel, learn new techniques. . . or simply chill in cafés.
Favorite places to shop? I don't like shopping.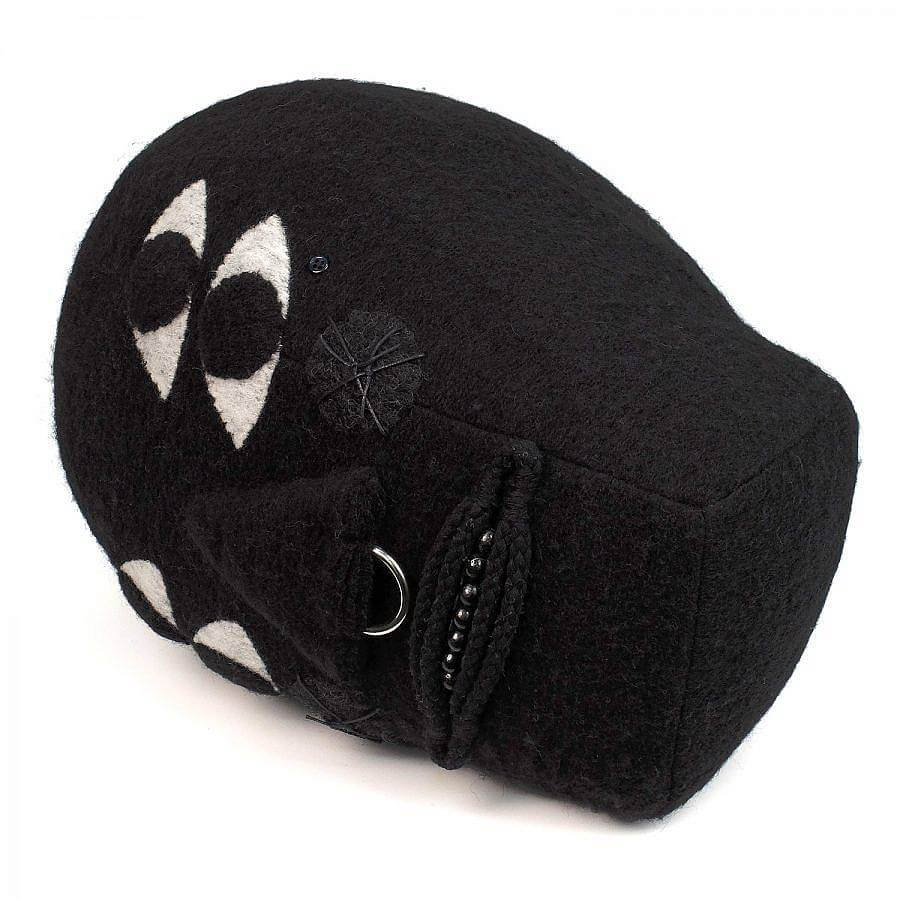 What are some recent, upcoming, or current projects you are working on? I share my time between commercial and personal work. The commercial ones aren't really sexy but I make good money and it allows me not to take the artistic ones too seriously. I'm just having fun experimenting and if someone stumbles on it and wants to talk about it or make a collaboration, great. So I'm mostly making one shots or small series. I rarely do exhibitions because it's a lot of work and investment. I also ask myself if it's still relevant today when you could post images on Instagram and reach a wide audience. Saying that, I would be totally okay making an exhibition in a foreign city and make it a holiday. . . like Tokyo, Seoul or Chicago. 😉
What is your absolute favorite place in the world to be? Tempelhofer Feld. Lucky me, it's only ten minutes by bike from my place. It used to be an airport (in the middle of the city), and they turned it into a park. The buildings host a refugee camp now and the runways are left as they were. It's pretty unspectacular because it's just a vast empty space but I like it a lot. It's got this beach vibe, with an infinite horizon. When the weather allows it, I go there late afternoon at the end of the runway, east side, to read/have a beer and watch the sunset.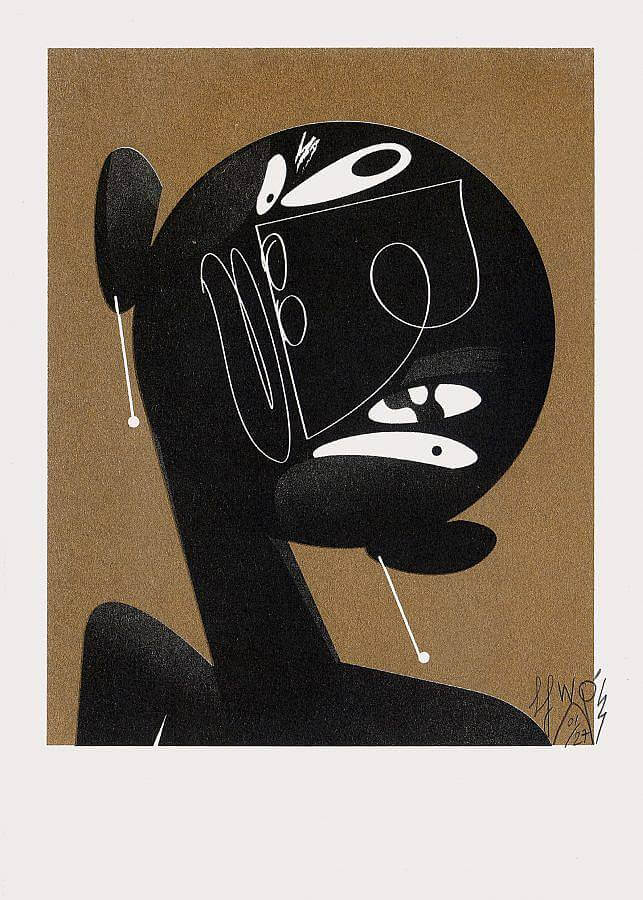 Can you share one of the best or worst reactions you have gotten as a result of your work? I got commissioned a couple of times by agencies to make characters in the style of the warped/cubist portraits I'm doing. People like them individually but somehow when there are three next to each other, they think it's a Black Lives Matter rally. They ask if I can make a "beige" one or a "whatever color" one to add variety, like they would come from an imaginary world where there would be different color versions of them having tea. They're not. When it happens, I don't get angry though. I've worked in this industry for years and I know there are big issues with diversity and representation, so I'm fine starting a conversation about it.
First, I remind them that I'm not portraying black people. . . I'm using the black color as a design choice (because I don't have to deal with shadows and it keep everything 2D, just so you know). I tell them that they don't seem to have a problem with them having four eyes, colored limbs or a nose that looks like a beak . . . so if it's a "race" issue, I'm sorry but I won't change my work to make them feel more comfortable. They take it or leave it, because I won't compromise. I can say that because I make enough money with other jobs. If I would be broke, it might be different. Sometimes it works. Sometimes it never gets released.
Who would you ideally like to collaborate with? I would like to have a symbiotic artistic relationship with a band or a label. . . like Stefan Marx for Smallville, or Geneviève Gauckler for F Communication in the 90's. As a kid, I used to go to the record shop and just buy CD's based solely on what's on the cover. I also would like to work for anything mass produced . . . from a cereal box to sports gear. To enter a supermarket and see your work must be awesome.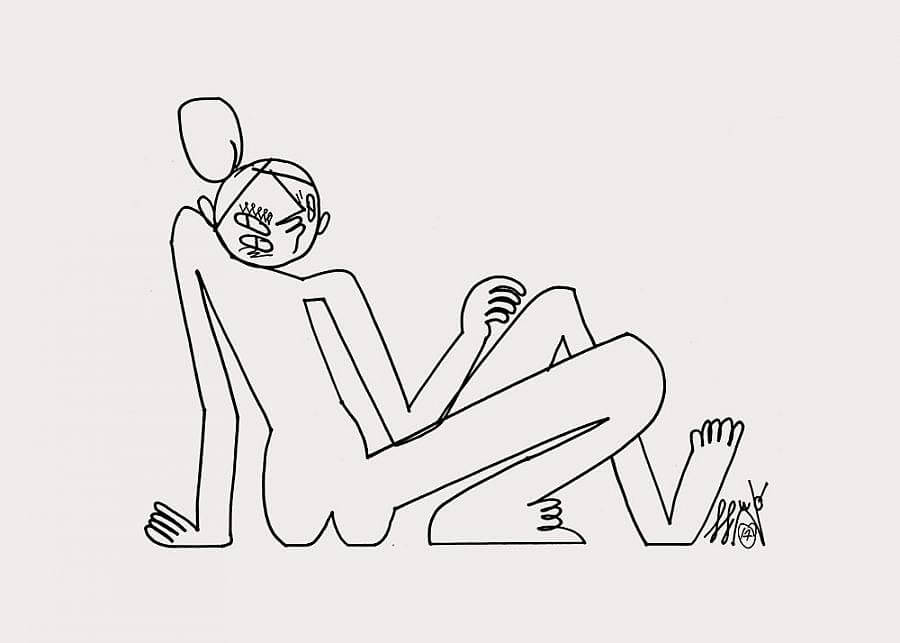 How were you introduced to the Risograph and what draws you to it? I bought a Riso-print from Andy Rementer years ago. I didn't want to buy a painting but a 25€ print, why not. When I was preparing my first exhibition I was considering at first screen printing but it was expensive and I had zero experience in it. I didn't want to spend money for something I would probably fuck up. I was searching for a B-plan and it was there hanging on my wall. Riso is basically screen printing with a copier… and it's really cheap.
There were not many studios at the time offering that and they were not interested in technique. They looked sloppy and it was quite frustrating because I really wanted to learn the possibilities of the medium. Luckily I met Florian from Drucken 3000. They were also designers, so I knew we would talk the same language. My first prints were thought as screen-prints but I discovered that the machine can offer really smooth and sensual gradients. I still like to work with simple color blocks but I added that in the mix.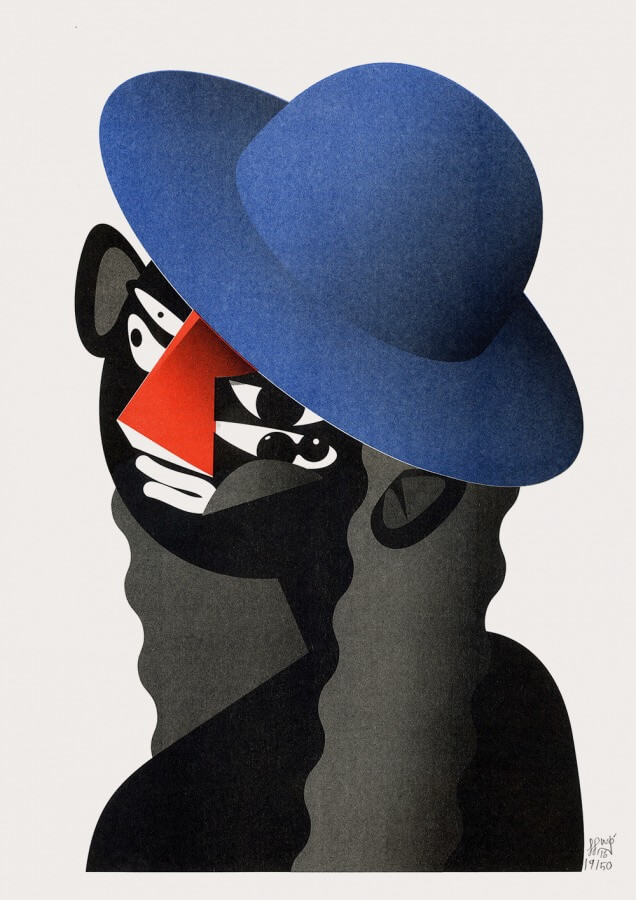 What are you really excited about right now? Anything about science/technology/artificial intelligence and how it affects, or will affect mankind. Homo Deus by Yuval Noah Harari is an amazing book about it. More importantly, I got a new boyfriend.
Most embarrassing moment? I had tons of them, but I made peace with it. Now, if I don't know something, I ask.
What artists or designers are you interested in right now? I saw the last play by Susanne Kennedy yesterday, "Die Selbstmord-Schwestern." It's a mix between The Virgin Suicides and The Tibetan Book of the Dead. It was mesmerizing. I love where Galliano is taking Maison Martin Margiela. I just read that there would be a season two of "Mob Psycho 100" by One, which is great but I would have preferred a new "One-Punch Man."