Tell us a little bit about yourself and what you do.
I'm a photographer living in Chicago who works with a camera in many capacities. At first photography was reserved solely as my means of creative expression, but for the last three years or so it has become my means of employment as well. This ranges from more tedious art documentation work to more fun and creative work involving portraits, people, fashion, etc. It can be a confounding and frustrating experience to use the same medium for both work and creativity but I prefer to view it from the standpoint of versatility (probably out of necessity). When someone is paying me to do something, I have a "well, i can't fuck this up now" mentality and I hope that rigor and dedication bleeds over into my creative pursuits. On the downside, if my need to pay the bills outweighs my interest in particular job, it's easy to feel worn out and uninterested in my camera at the end of the day. Ultimately, I find myself in a cycle of ebbs and flows of having too much work to do and then having a three or four day burst of creative output.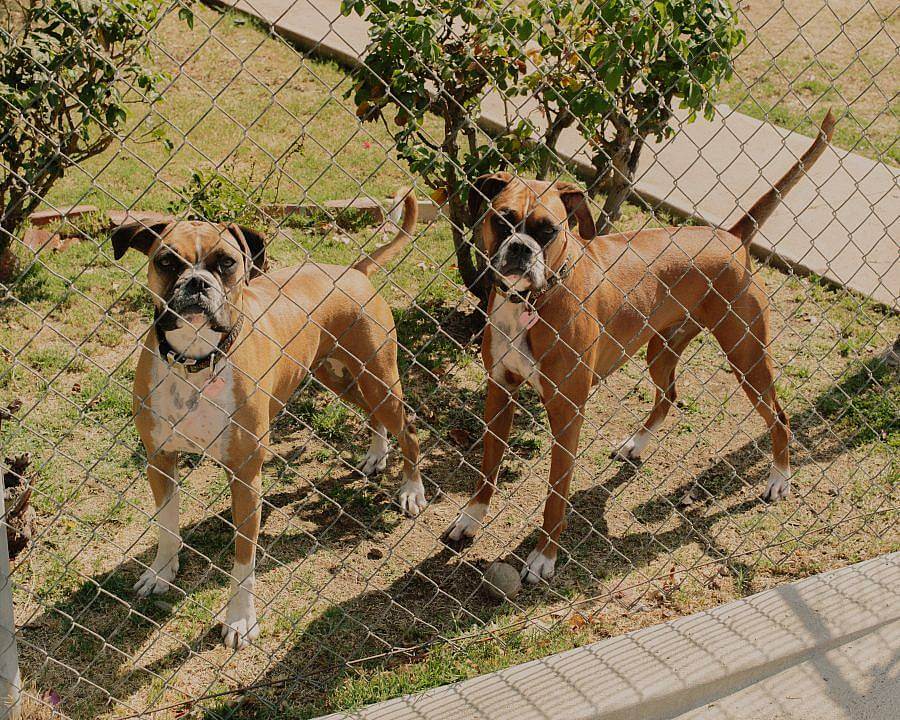 How would you describe your current studio and workspace.
My studio is a tiny Pilsen bedroom that's crammed with books and 4×6 prints stuck to magnet strips on my wall (this is how I sequence images). My equipment is on a shelf against the wall and my computer is shoved in the corner. It's a tiny and at times difficult place to work but it has everything I need and I also love it.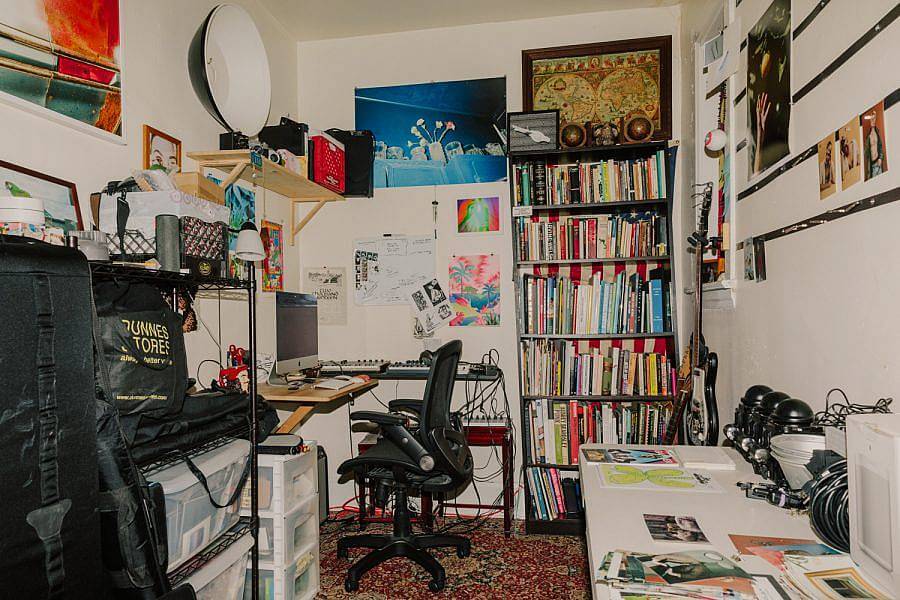 What are some recent, upcoming or current projects you are working on?
My most recent project was a small book/ glorified 'zine, called Sunflower Sutra, that was released in March, 2018. It collects images created across multiple trips to Southern California between 2012 and 2018. I grew up in the coastal town of Ventura, CA, and I lived there up until I moved to Chicago in 2006. Over the past twelve years my perception of my home state has shifted to include a much broader understanding of its contentious status as a symbolic place of hope and reinvention. Examples of that would include everything from the Gold Rush of the mid 1800's, to the film industry, to the overwhelming presence of self-help and rehab facilities. When a place is so filled with far-fetched hopes of commercial and personal success, then you also find the inverse traits of desperation and anxiety lurking just beneath the surface. Value judgements aside, this is simply a complex and fascinating reality that takes on visual form in the regions' people, landscape and architecture. The project borrows its title from an Allen Ginsberg poem in which the narrator is struck by the beauty of a solitary sunflower in the midst of a modernized, desolate landscape. For me, this analogy summarizes this tension between the dream and desperation that California and its mythology traditionally represent. Every time I visit home I feel that i'm arriving as an outsider; with fresh eyes, looking at place that feels both alien and familiar.
I'm currently beginning a new portrait-heavy project, but I'm letting it develop naturally so I don't want to make any bold claims about what it will become yet.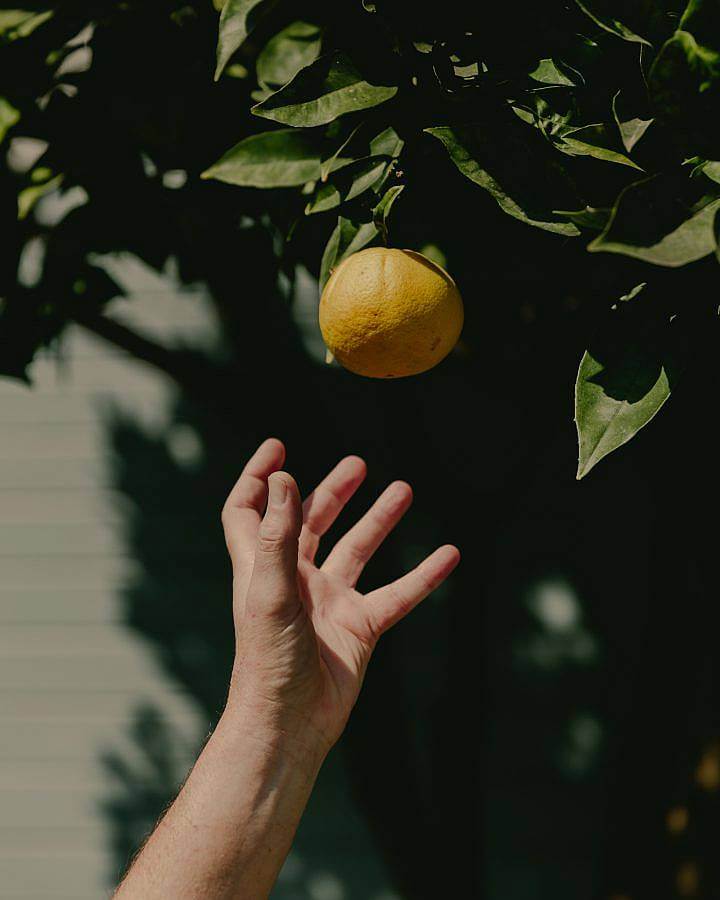 What materials do you use in your work and what is your process like?

These days I predominately rely on my digital camera, though I still occasionally shoot film for personal work. I do think that it's worth noting that my time in art school literally straddled the transition from mandatory analog learning to a completely digital education. For my first two years in school all intro students were required to learn film and darkroom skills and for my last two years the whole photo department had been remodeled and re-structured to depend on a digital foundation. For me this manifested in a process where I was shooting film and then scanning and printing it digitally. I don't like to get caught up in any nostalgia or any overly sentimental circle-jerk about the merits of film versus digital (or vice-versa). For me photographs are about making a number of choices (setting, time of day, etc.) that act as a set of limitations to work within. The problem with digital technology is that there are an infinite number of choices, and therefore an infinite number of results. For me this is totally anxiety-inducing. Since film is a specific substrate coated with a specific chemical mixture, you know from the beginning you have a limited set of outputs possible from a limited set of inputs. At this point all aberrations and "errors" of the film world have been incorporated as the aesthetic basis for creating feelings such as memory, authenticity, and sentimentality in images. So for me the whole gamut of the film visual vocabulary is what informs the way that I edit my digital images now. Since my whole relationship to imagery is the result of the history of images (media, advertising, television, movies) it makes perfect sense to me that my own visual decisions would reflect this very history.
As far as bodies of work go, I rarely conceive of a project ahead of time and then plan and execute it. Normally I allow myself to shoot impulsively and then go through several rounds of grouping and editing later on to form a final narrative structure. I find that i'm most attracted to images that offer just enough specificity, while being simultaneously vague enough to not be didactic and obvious. I'm interested in a visual poetry which represents a perversion, or break from what is regular, normal and expected. Lately I've been focusing on photographing people and pushing myself to either observe or have a hand in creating a set of circumstances in which this kind of in-betweeness can occur. Since a book or body of work can't consist of exclusively heavy, symbolic images, I like to begin with those and then work in other vernacular images to tie everything together.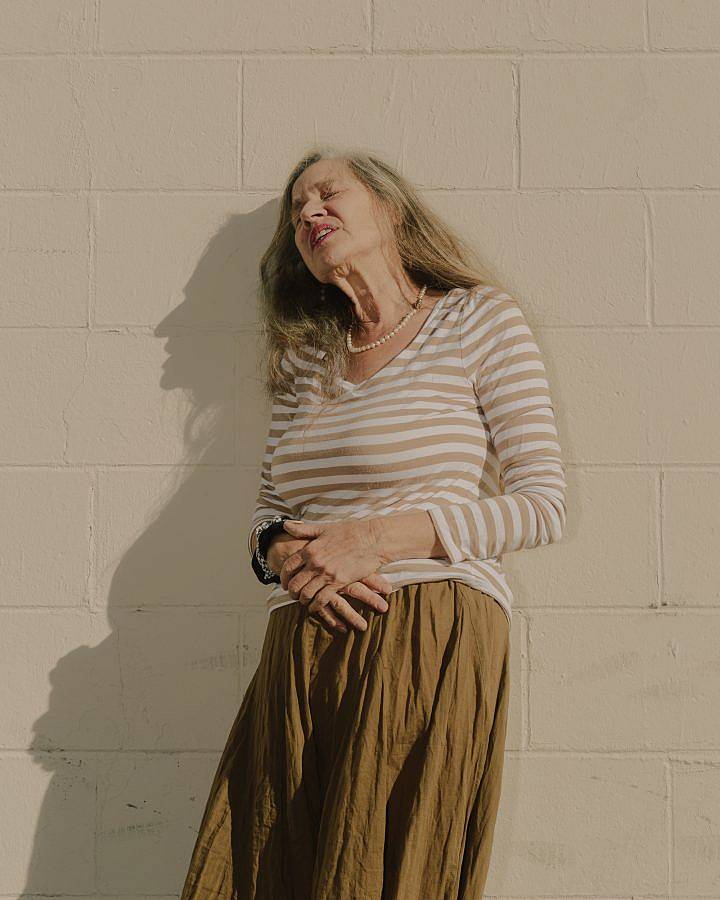 What is one of the bigger challenges you and other designers are struggling with these days and how do you see it developing?
We are living during a tumultuous but exciting time where much of the inequity of the past is being called into question. When standardized conventions of normalcy are questioned, it means people have to hold a magnifying glass up to themselves and try to get to the bottom of who they are. For a lot of people this is uncomfortable, especially for those who have effortlessly ascended to and maintained positions of power held on no particular merit. As a creative person and generally concerned human being, I've always cherished the opportunity to breakdown my own ego and call into question the components of my underlying ideology. For me that means re-examining my relationships with the people that I photograph and thinking about how to challenge my own perceptions of what is comfortable.
In the last few years I have seen a lot of really incredible female photo editors take the helm of important media outlets (Caroline Tompkins, Emily Keegan, Siobhan Bonhacker to name a few). This shift has meant better representation for existing photographers that are female, trans, people of color, and people of different sexual orientations, which in turn means more of those people are inspired to pick up cameras and do the same thing. The diversification of the gaze in the photography world spells out a much richer and more nuanced future of images.
I do hope that in this great swirling mass of kinetic energy, people are vigilant against the usurping of this potential by those that wish only to capitalize on a new trend. Unfortunately, in a marketplace that recuperates all resistance almost instantaneously, it's frighteningly easy to confuse the genuine belief in liberation with the act of mindless consumption. Right now however, I see a lot of heartfelt work being produced by dedicated individuals and it keeps me inspired and positive about the future.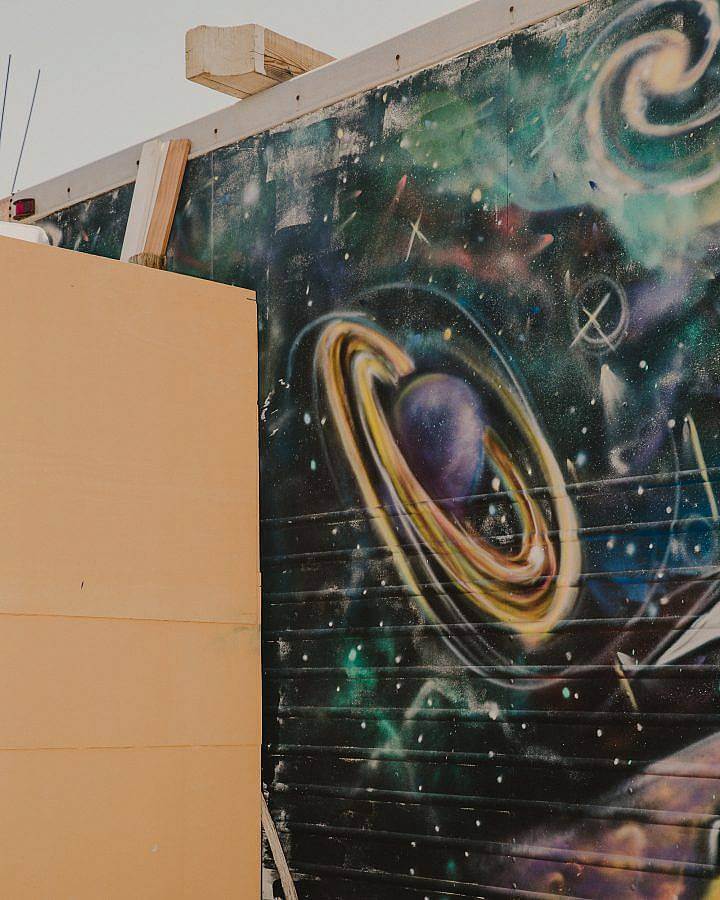 Other than the photo editors you mentioned, are there any artists or designers that you are interested in right now?
I'm interested in creators working across many types of media. Sometimes I'm left totally speechless by a song but I am regularly moved in this capacity by a film or single photograph as well. I like to spend time researching and looking at work and then get away from it all so as to avoid being too easily influenced. In the age of Instagram especially, trends move at hyper-speed and I can't help but feeling like its probably better to not pay too close attention to it all. But since my creative focus is photography, I can say that some of the photographers who's work influenced me early on and that I continually come back to include (in no particular order) Philip Lorca Di-Corcia, Collier Schorr, Katy Grannan, Paul Graham, Wolfgang Tillmans and Torbjorn Rodland, among many others.
You mentioned music sometimes playing a powerful part in your artistic interests. Do you mind telling us what you're listening to right now?
I like so much music from so many different places, I think it'd be best to just write the last three records I listened to:
1) African Head Charge – Drastic Season
2) Master Musicians of Jajouka – Apocalypse Across the Sky
3) The Fall – Hex Enduction Hour
What was the last show you saw that stuck out to you, concert, exhibition or otherwise?
I saw the Japanese composer and percussionist Midori Takada perform at the Art Institute a few weeks ago. Every single thing was so considered and poetically executed, it was a totally transportive experience.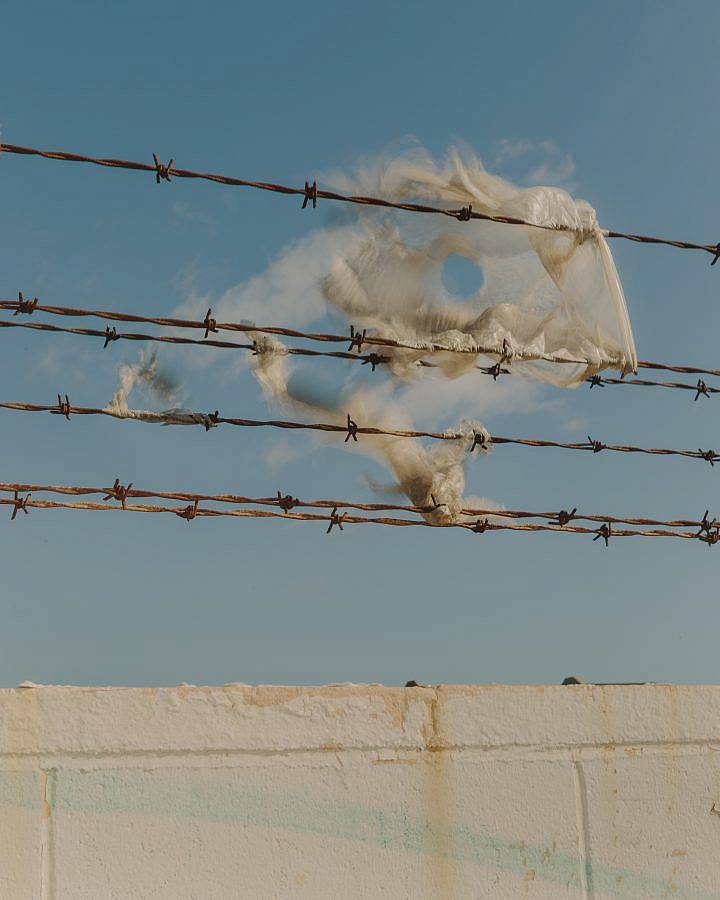 Now having lived in Chicago for over ten years, how has the city affected your studio practice?
First and foremost, I feel that the fact that I have a studio practice at all relates to the fact that I live here. Having graduated from School in 2010 at the peak of the financial crisis, I've gone from a place of intense struggle to make ends meet to being able to pay the bills and have enough time left over to devote to a creative practice and a social group. I think that living cheaply has been absolutely essential to this development. When you go off to art school and you socialize with people and assume that they're just like you, you can't possibly imagine that the children of Hollywood producers or kings of foreign countries will simply never experience the same burden of day to day existence. Graduating with a gargantuan debt and starting off my working life in a deteriorating economy was a wake up call regarding social and class divisions. My choices about where to live and how to plan my time in order to maximize creativity have been totally based around that early experience, and Chicago has afforded me the opportunity and time to figure that out.
Favorite thing about Chicago?
Too many things so I'll just some it up with this song.