Tell us a little bit about yourself and what you do.
I am an artist and educator, currently living and working in Houston, TX.
How did your interest in art begin?
My interest in art as a career path began in undergrad, while I was attending The University of North Texas at Denton. Looking back, it happened rather naturally. However I understand now, that making art objects gave me agency and ownership in a way that I felt I'd yet to have until that point.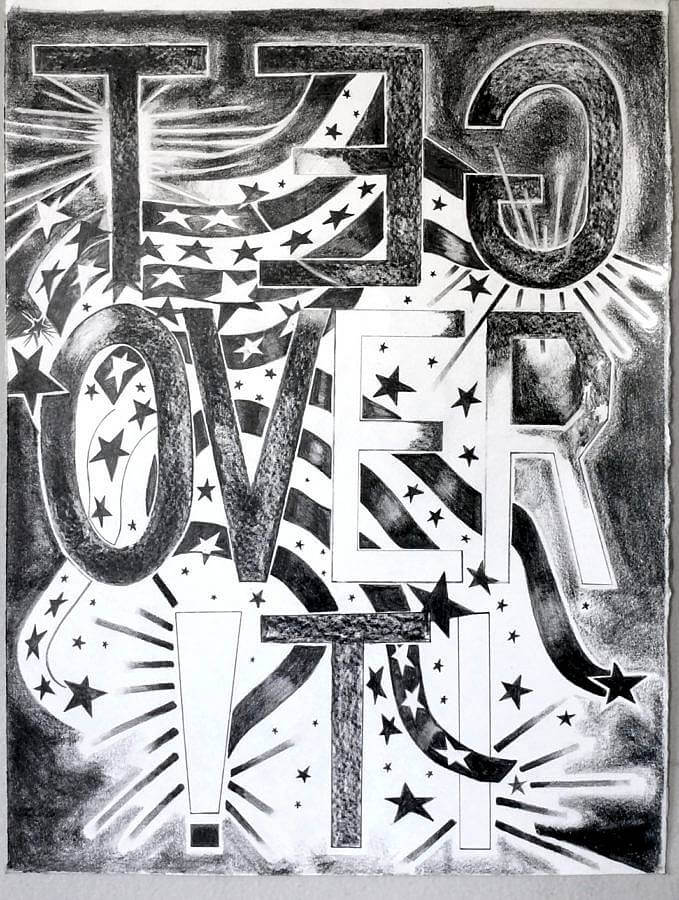 What are some recent, upcoming, or current projects you're working on?
A few projects have been postponed or had to restructure given the COVID pandemic. I am currently involved in a project titled, Flat Earthers, curated by Raewyn Martyn that was due to open in the September 2020 in New Zealand. Due to the pandemic and funding, the show is changing form but is still happening. I am currently in a group show that was extended titled, The Ways They Are at San Jacinto College. Next year (2021), I have a solo show at Brookhaven College in Dallas, TX titled LMNO. 
How has returning to your home state of Texas influenced your work? 
Returning to TX is surreal. All of a sudden I was in a warm place again, driving everywhere and eating all the tacos I want. TX  highways are large methods of travel and advertisement. There are more billboards than actual businesses. Therefore I have seen plenty of signage that I want to study and recreate in the studio. Just as I was starting to meet people and navigate the art scene, the COVID shutdown happened. I'm still learning my way around but its been a great transition thus far and quite productive.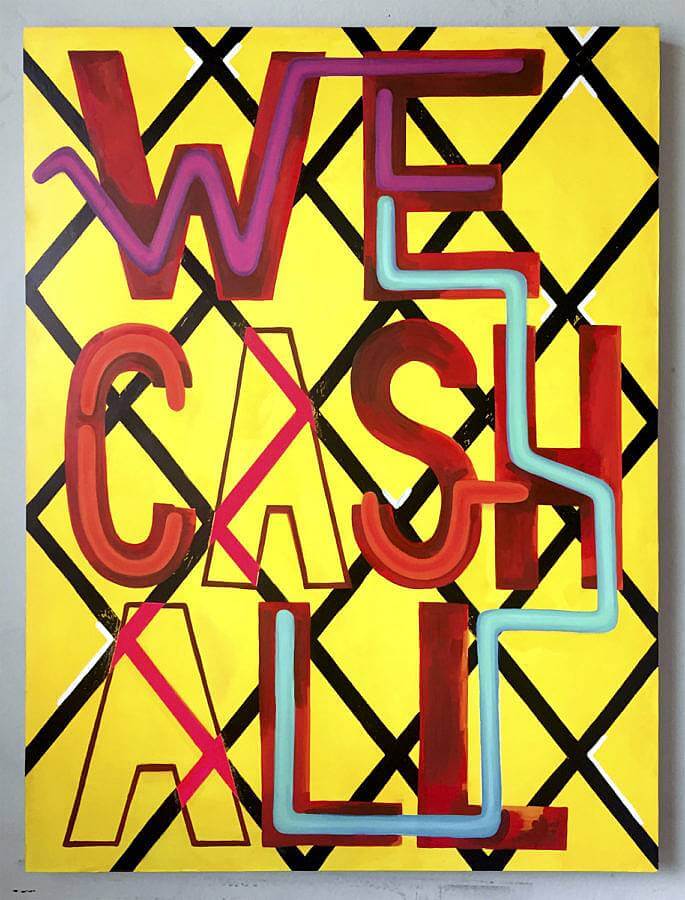 What's your favorite thing about Houston?
The heat and the open space.
Does the work you create when traveling speak to your experience of "home"?
No. There are some objects and language that may activate a memory associated with  home but not necessarily a diaristic experience. 
What do you collect?
I buy books. Collection suggests that I hunt for rare, leatherbound first editions, which I do not.  I buy too many books. Art wise, I trade with friends and fellow artists that want to trade with me.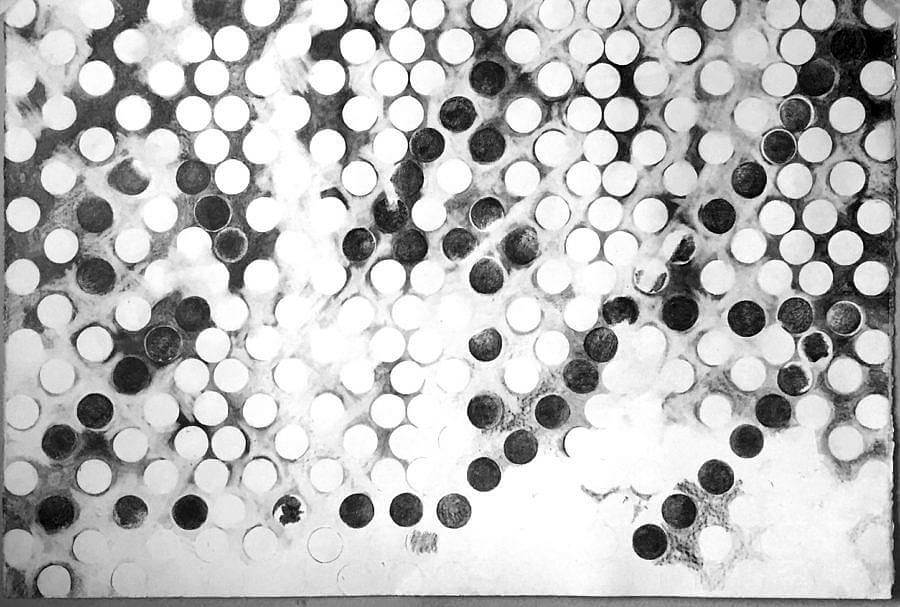 Where would you love to travel to?
Everywhere
How have you adjusted your practice in response to the current pandemic?
Not really. I have a home studio in my living room/dining nook that can expand to include the rest of the apartment. I have work (finished and in progress) hanging up throughout my home. If anything, working from home for an extended amount of time has allowed more time in the studio to work. 
Can you give us some Stay-At-Home recommendations that have been helping you stay busy?
There are many ways to be engaged in your practice that don't involve making work. Its really up to the artist and what they want for themselves.  Personally, I create a task list of things to accomplish that day and if I get through half the list, that's great. If I get through none of it, that is okay too because obviously my body/mind needed to be focused elsewhere.