Ted Gahl is a painter from Connecticut who got his BFA from Pratt Institute in New York City, and his MFA at Rhode Island School of Design. His painting practice is united by a reverence for art history and a humorous treatment of subject and material. Gahl asserts that at the core of his practice is an interest in painting, and he is unconcerned with a definitive style. "I've always been a fan of minimal and monochrome painting, but at the same time love elements of figuration and drawing in work," he says. "My goal was to create paintings that, from afar, read as relatively flat, but when you get closer, include elements of subtle color and form." Fittingly, Gahl cites a wide range of influences, including Richard Diebenkorn, Norbert Schwontkowski, Dorothy Iannone, Raoul de Keyser, and Henry Ossawa Tanner.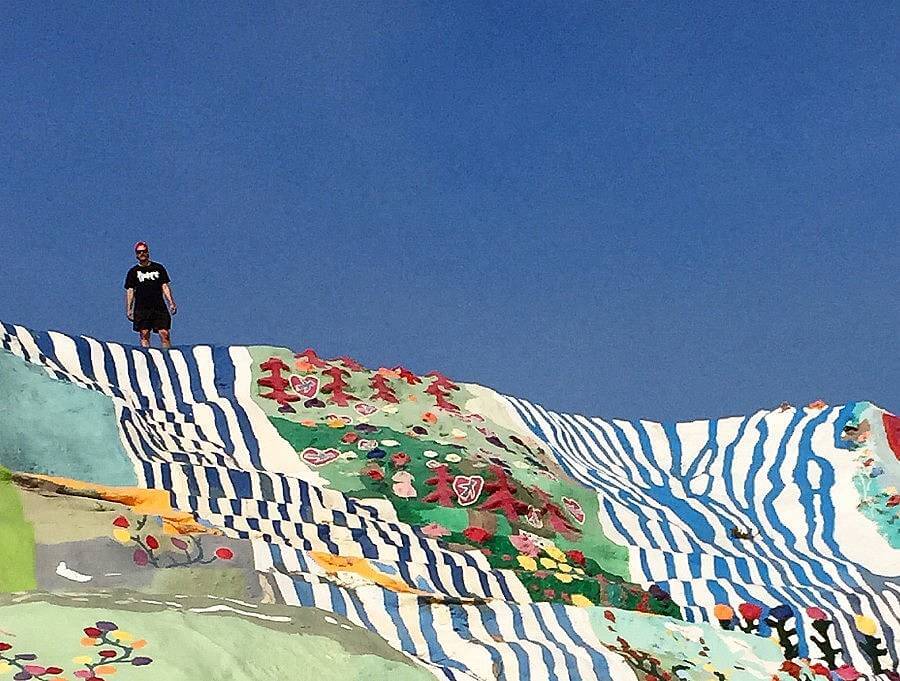 Tell us a little bit about yourself and what you do. I grew up in Connecticut, went to school in New York and then Rhode Island. I went back to New York and worked for a painter as an assistant. Then I went back to Connecticut and have been here since 2011. I have a studio in the Northwest corner of the state. It's in an old pants factory by a river, and I make a range of work there. I have a small studio in Greenpoint, Brooklyn where I sleep on the floor when I visit the city. I am moving to Los Angeles in July.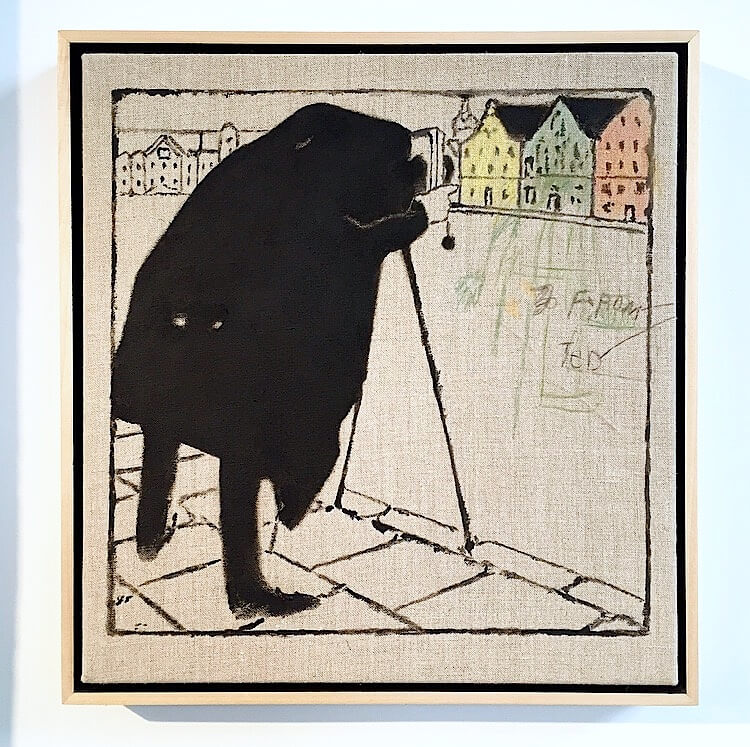 What are some recent, upcoming or current projects you are working on? I just finished a collaborative book with my friend, painter Katherine Bradford, published by HASSLA books in New York.
I am wrapping up work for an upcoming two-person show at Freddy Gallery with painter Bill Adams. It will take place in a church in upstate New York that has been rehabilitated and now houses the gallery as well as the studio of the painter Joshua Abelow, who is the proprietor of the program and the space.
I am also showing some small works at NADA New York this year with my friend Tessa Perutz who runs Massif Central.
I also constantly run ideas by Gregory Kalliche and Harry Gould Harvey IV on a daily basis.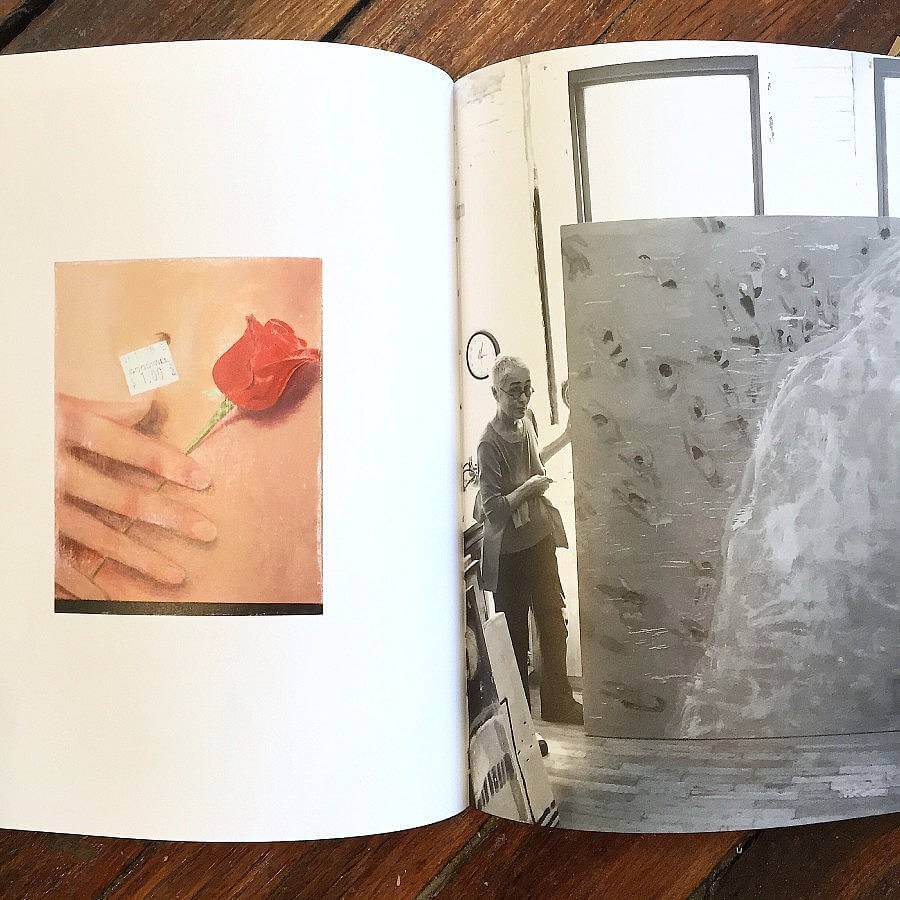 If you had to explain your work to a stranger, what would you say? When I say I'm a painter when I'm in New York, people say, "Yeah, join the club." When I say I'm a painter in the country, people say, "Oh, do you have a card? I have a barn that could really use a few coats."
I usually tell people that I primarily make a lot of drawings that then become paintings that are a mix of figurative abstraction and semi-photorealistic works.
Tell us a joke. "A dyslexic man walks into a bra."
What's your favorite thing about your city? That it isn't remotely close to being a city.
What was the last exhibition you saw that stuck out to you? David Hammons at Mnuchin in New York. Jim Shaw at the New Museum.
If you hadn't become an artist what do you think you'd be doing? I don't know if I would have ended up doing it, but I have a music and movie obsession, and I always wanted to be in a band, but nobody else really played instruments where I grew up. Would love to have been involved in the movie industry somehow.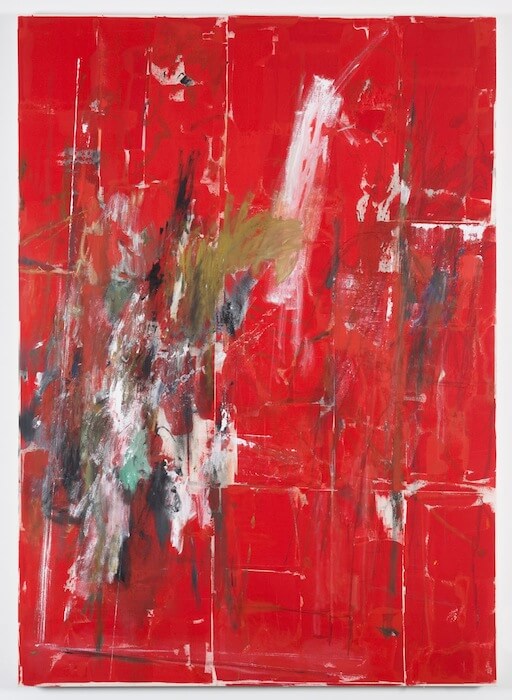 What is your snack/beverage of choice when working in your studio? Turkey Club panini from John's Imports around the corner. Cumberland Farms coffee. Budweiser tall boys. Lots of water.
What are you listening to right now? Last ones played:
Cormega – "The Legacy"
Grateful Dead – "Brown-Eyed Women" live in '78
Umberto – "Temple Room"
Rainbow Arabia – "Thai Iced Tea"
Fiona Apple – "Sullen Girl"
E-40 and Too Short – "This Shit Pound"
PJ Harvey – "Big Exit"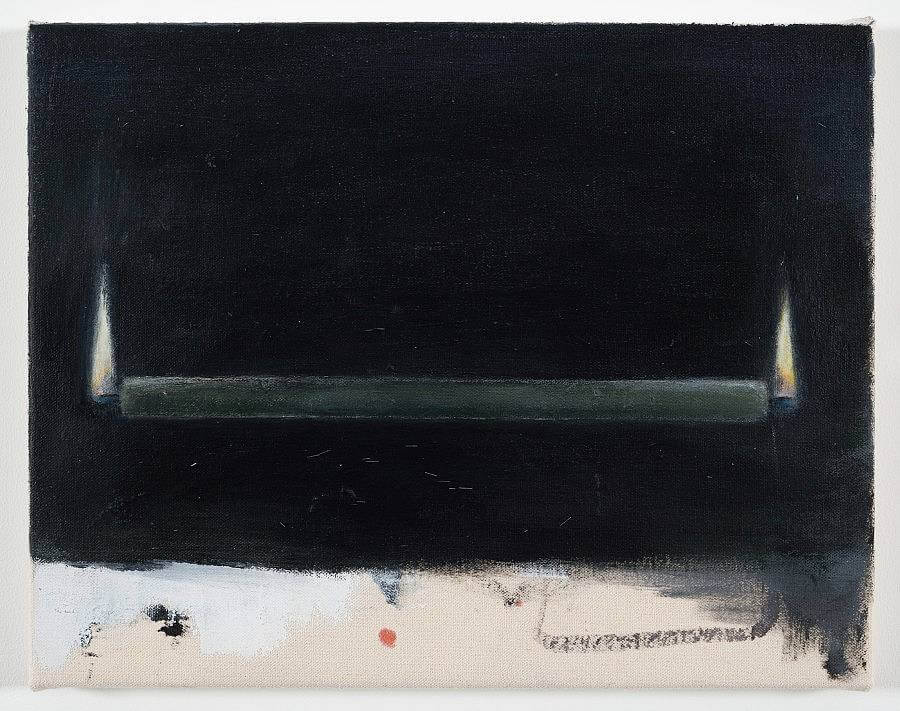 Can you share one of the best or worst reactions you have gotten as a result of your work? A woman at one of my shows took a Trompe L'oeil painting off the wall and inspected the back of it, then hung it back up. She later told me she wanted to be sure that I actually made it. She's one of my favorite painters, it made my night.