Tell us a little bit about yourself and what you do.
Jason Pang: I am the Creative Director and one half of the Melbourne-based Australian menswear label AMXANDER.
Rong Chen: I'm the other half – working with Jason on creative direction, overall operations and the well-being of our label.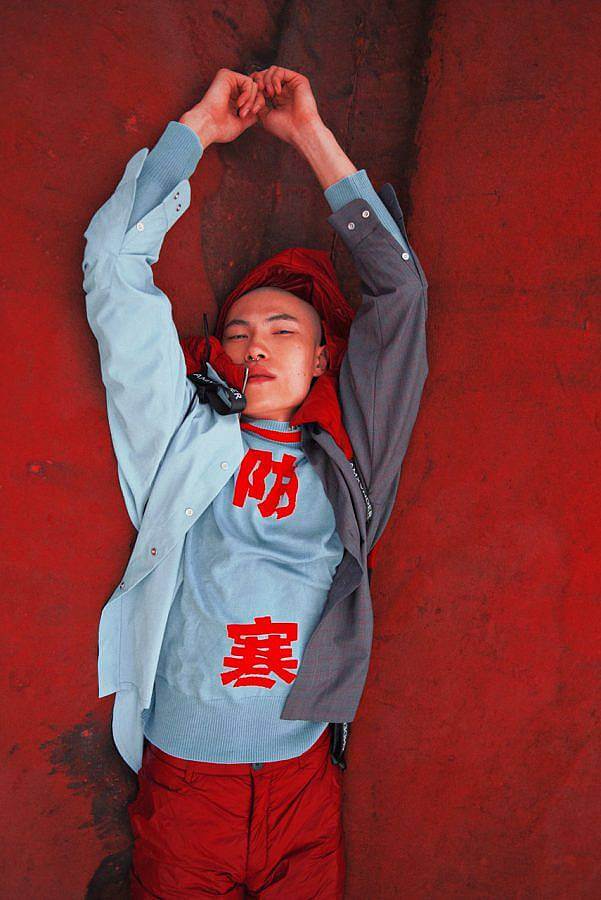 What are some recent, upcoming or current projects you are working on?
We are in the final stages of wrapping up our Spring/Summer 2019 collection, which is to be released by the end of June in conjunction with Men's Fashion Week in Paris. On the side, we're working on a collaborative project with one of our buyers over in China, which is something new for us and pretty exciting.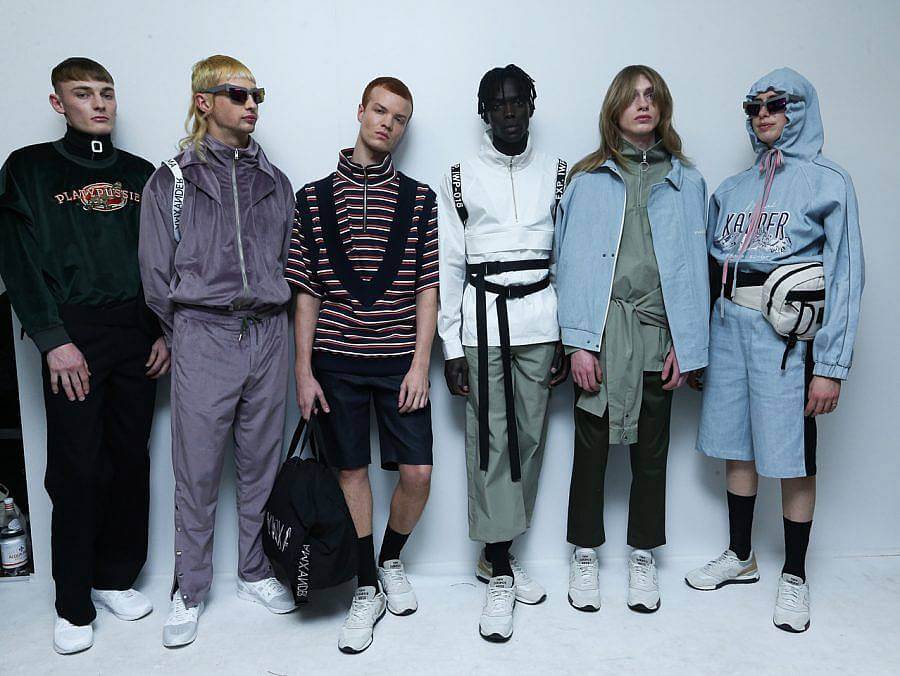 How did your interest in art or fashion begin?
JP: I always liked art at a very young age – sketching, painting, mixed media you name it. Fashion only became an interest and passion of mine towards the end of high school while I was preparing my portfolio for design school. Fashion was always something I could connect to, but never in a million years did I think I'd be making this into a career.
RC: My mother was a seamstress, so that played a role in my foundation. I've always been a fan of "art" in relation to ancient narratives like myth and legends. They've intrigued me since I could start reading and I spent a good number of hours in the public library back then. It would later develop into an interest in contemporary work and fashion.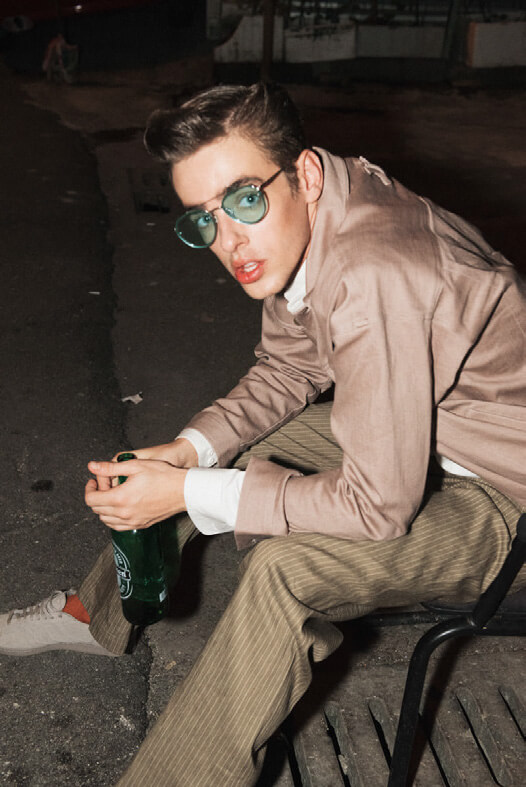 Number one fashion don't?
JP: Blues and blacks don't blend – although, I may be wrong.
RC: Do whatever you want in my opinion. Self expression!
If you had to explain your work or brand to a stranger, what would you say?
Our focus is reimagining, reworking and redefining sub-cultural uniforms from occupations, cultural groups and eras.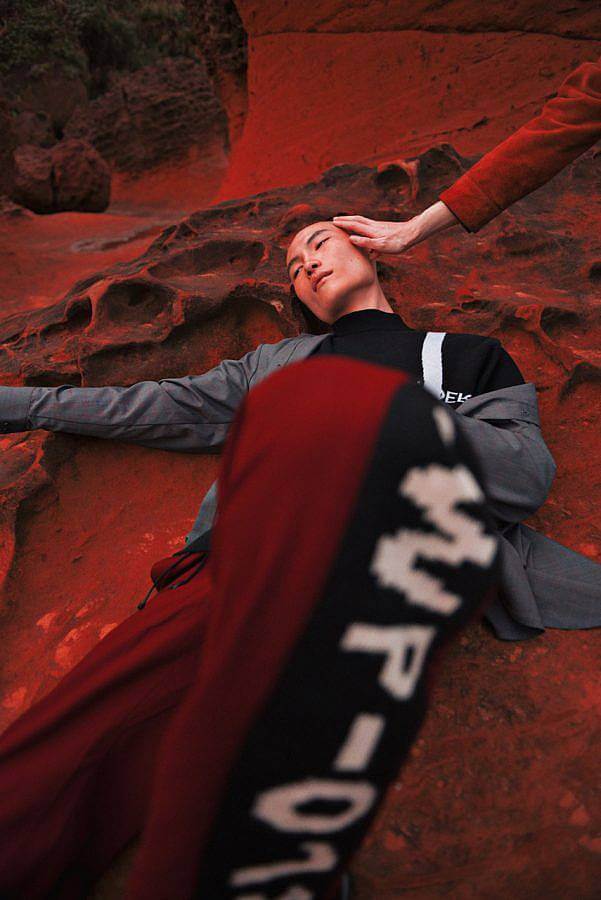 What materials do you use in your work and what is your process like?
We really like to work with innovative synthetic and natural fibers. Our work usually starts by creating a foundation for the narrative we want to build for the season, then working across motifs and symbols that best reflect that concept. As we mentioned before, we like to reinvent uniforms, so that comes through as disassembly or a complete upheaval, depending on how we feel.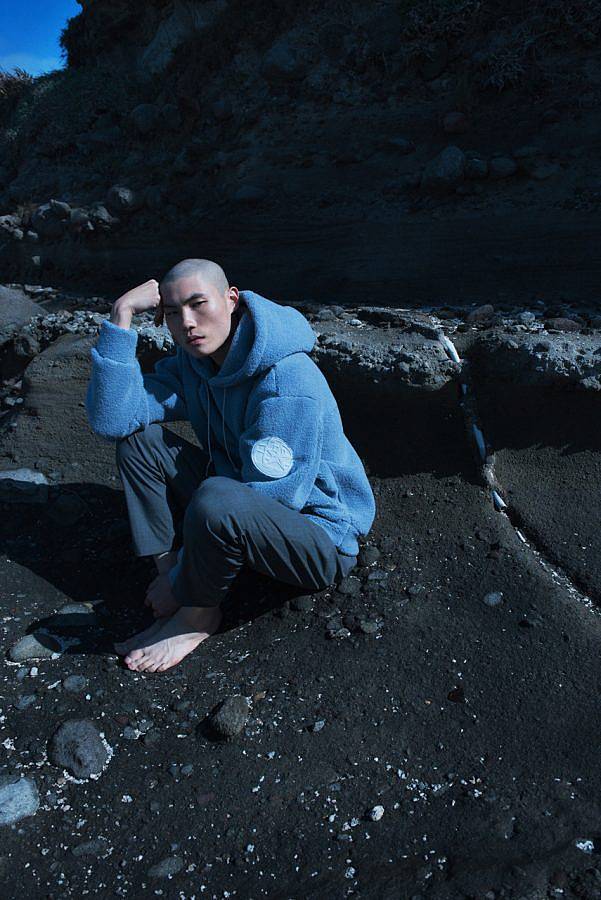 What artists or designers are you interested in right now?
JP: I've been obsessed with fellow Aussie artist CJ Hendry recently; her work is seriously out of this world!
RC: Really into Matthew Stone's work at the moment.
What's your favorite thing about your city?
JP: The art and food culture.
RC: Food, definitely. Melbourne is slow-paced and relaxed, friends and family are nearby, etc.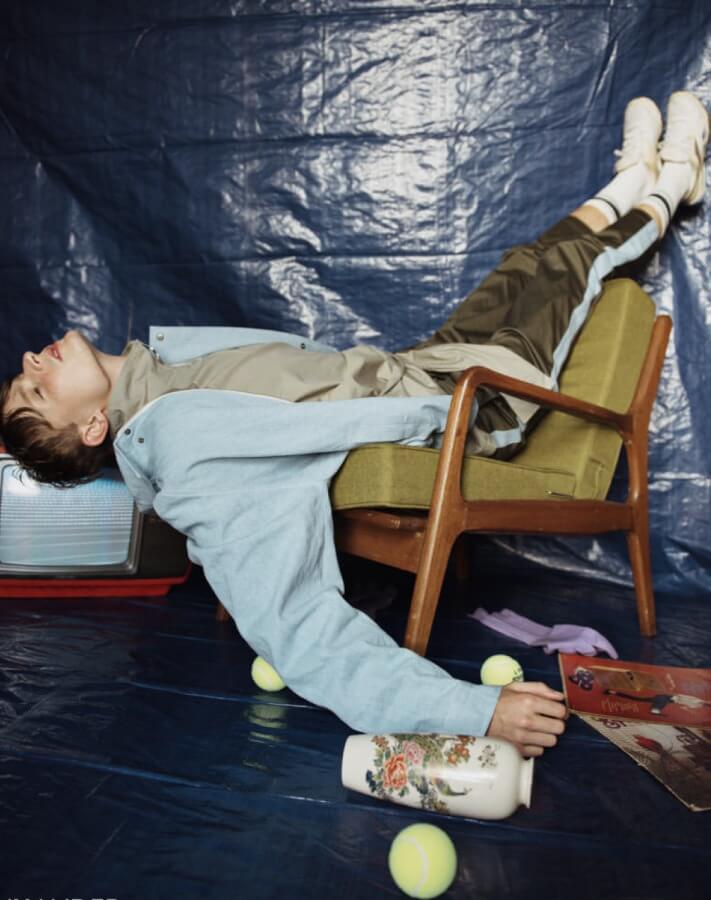 What are your thoughts about the fashion scene in Melbourne?
JP: It's definitely growing; still leaning towards to conservative side. It would probably take another couple of years before they really catch up to the international scene.
RC: I think the diversity in cultures and expanding population has helped encourage some unique voices in Melbourne at the moment. Having said that, self-expression remains relatively "niche" in my opinion. Traditional ideas of how you should dress, "masculinity" and "femininity" are still quite prominent in the culture here.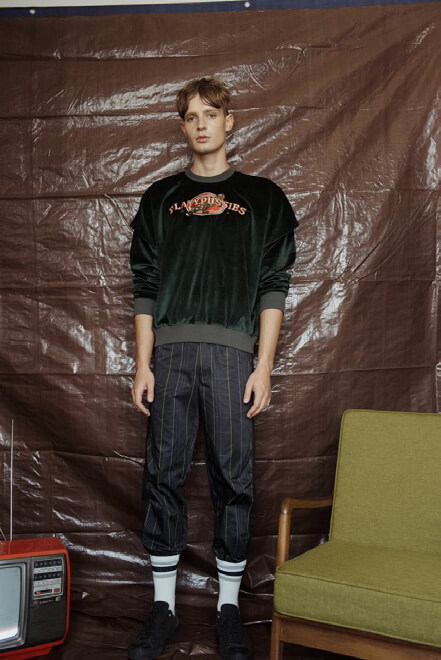 What was the last collection you saw that stuck out to you?
JP: Probably Kim Jones's final collection for Louis Vuitton Men's – Fall/Winter 2018.
RC: Sacai's FW2018.
What is your snack/beverage of choice when working in your studio?
JP: Red Rock Deli Potato Chips and a big cup of Boost Juice.
RC: Milk tea/bubble tea.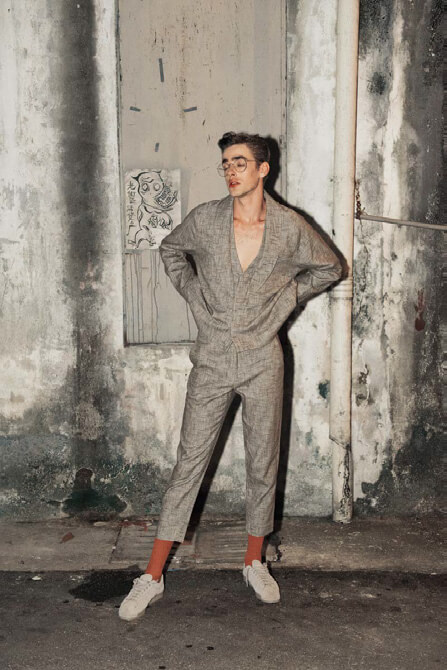 What are you really excited about right now?
At this moment? We're both really excited for the photo shoot of our upcoming collection. Finalizing the looks and seeing the story come to life and people's reactions is always great.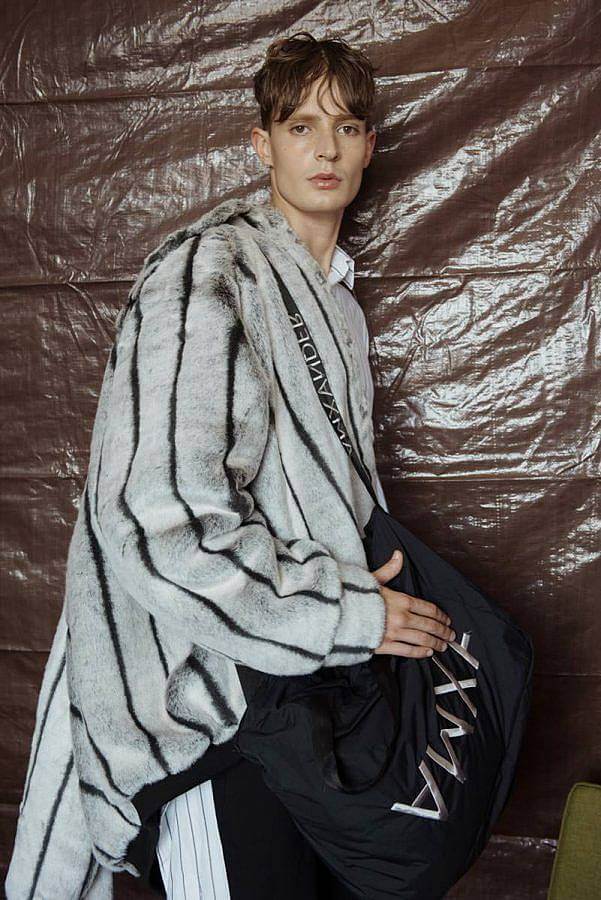 If you hadn't become a designer what do you think you'd be doing?
JP: Probably something along the lines of an interior decorator.
RC: Can't think of just one thing to be honest…
What are you listening to right now?
JP: A long playlist of Chris Brown's greatest hits.
RC: White noise – it helps me focus.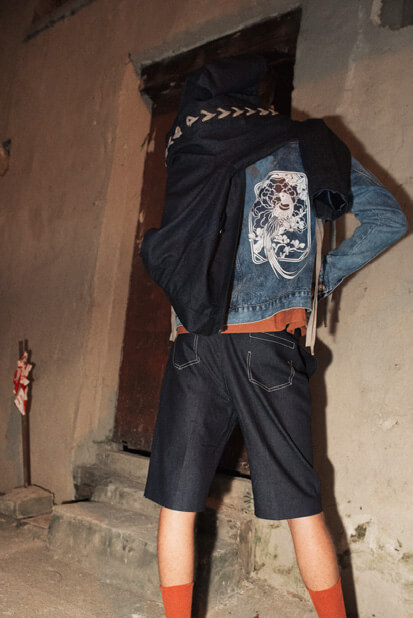 What are some of your favorite movies?
JP: I watch so much TV and movies that are scary so I don't have definite answer, but I'm really into the Jurassic World franchise at the moment, with the new one having just launched. Lord of the Rings, the Hobbit are really high up my list. Fantasy and adventure, something that needs imagination.
RC: Anything sci-fi.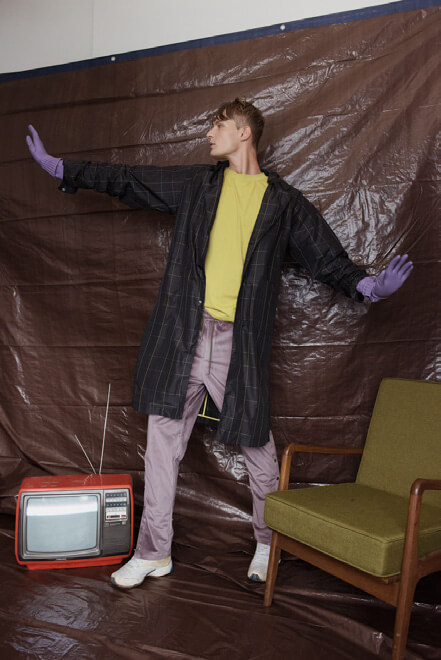 How has Instagram changed the industry for you?
JP: As of now, your Instagram feed is basically your portfolio. All the opportunities that come through and people you meet just based off this one platform –  I wouldn't have grown as much as a designer if it weren't for Instagram.
RC: Instagram has created some really great connections and relationships. The connections you can make are amazing, but at the same time it's almost frightening how much content we're exposed to now. I feel like it can take away the value or longevity of some ideas.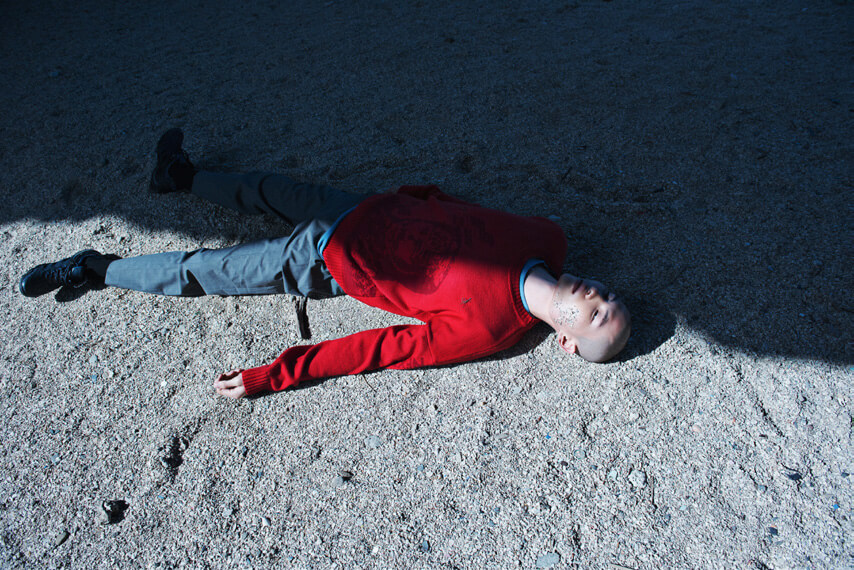 Can you share one of the best or worst reactions you have gotten as a result of your work?
JP: The best is always when people start comparing your work to some of the greats – in a positive way of course. The worst was when I had someone just come up to me and say that well what we're doing is un-relatable and we're probably not going to make it if we don't make some changes. All you can do is take in the advice, brush off the negativity and just do you –  that's what I try to tell myself most of the time at least.
RC: I would say the best reaction we've gotten is when people come up and are inspired by the work we do, either to fuel the fire to start something of their own, or just change the way they approach how 'creativity' impacts their life. I'll leave the negatives aside.