Tell us a little bit about yourself and what you do.  I develop site-specific installations that explore notions of unfamiliarity and the immersive relationship of architecture. I utilize furnishings, textiles, plastics, lighting components, and architectural salvage. Rather than concealing, blocking out light, or providing comfort. . . these materials become extensions of the walls and columns, redirecting the experience of architectural space.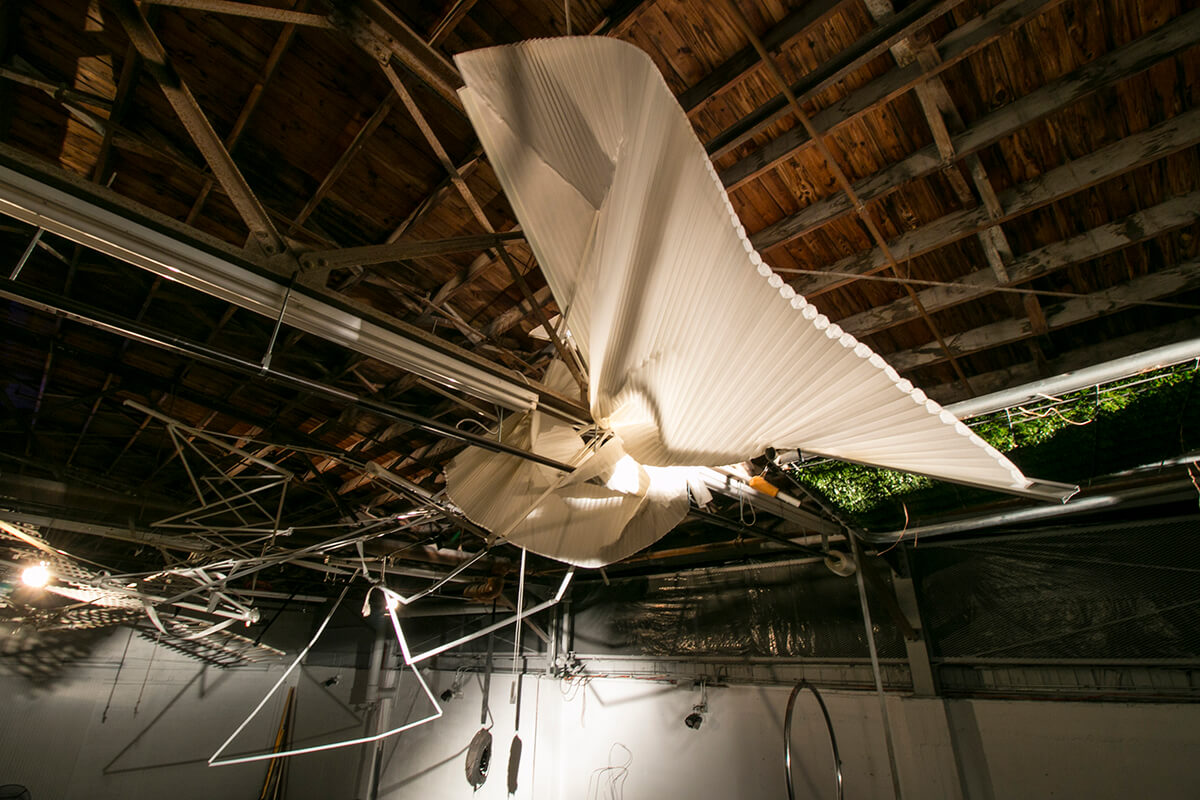 What are some recent, upcoming or current projects you are working on?  This year, my focus is on a large-scale collaborative project at the Villa Terrace Decorative Arts Museum in Milwaukee, which opens October 2018. The exhibition considers ideas of opulence and exoticism as being reinterpreted through the lens of the children who once inhabited the historic estate. Working with artist Sylvie Rosenthal, we are developing a series of site-specific installations that will overtake the architecture in 7 rooms, including hallways, bathrooms and closets of the former home. The project coordinates with the ASCA's conference (Association of Collegiate Schools of Architecture) annual fall conference in Milwaukee. The theme of the conference is PLAY, and we are developing interactive programing at the Villa Terrace to connect attendees with our installation process and the architecture of the estate.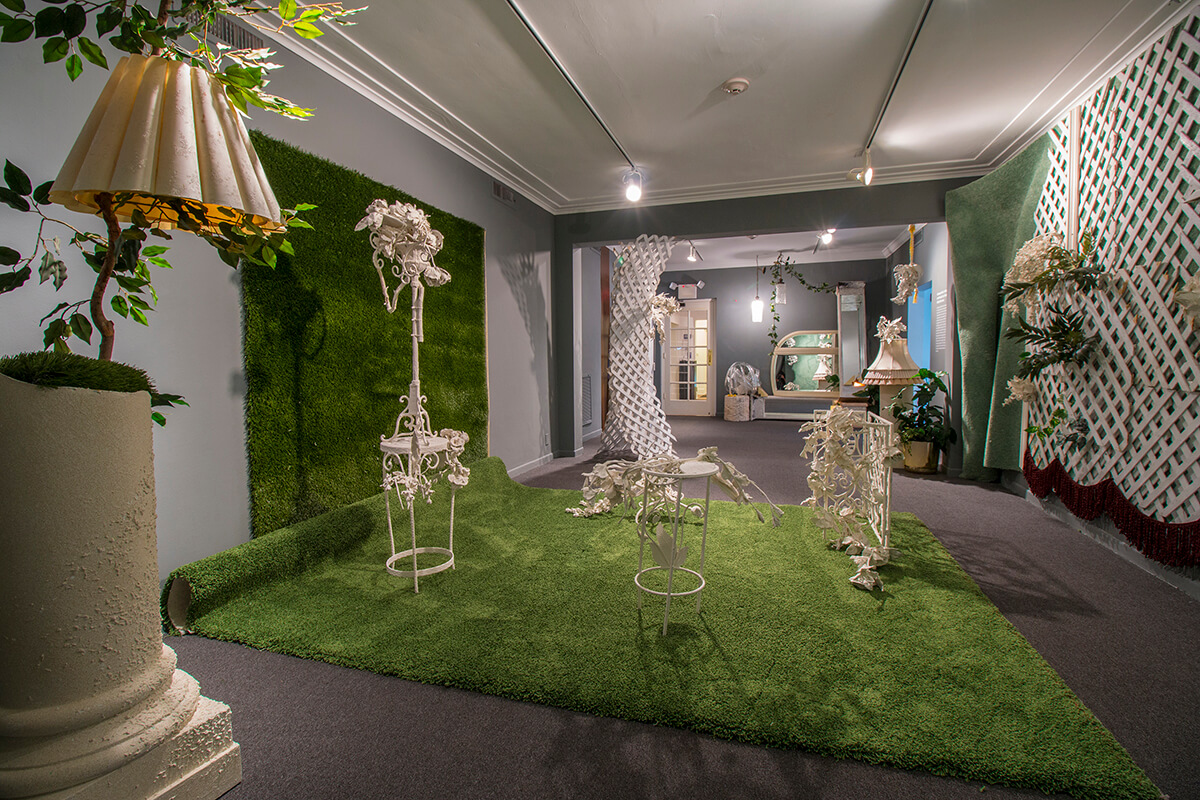 What is inspiring your practice and material choices right now? Process. The process of discovering and interacting in a new site is a constant influence to my practice.
What is one of the bigger challenges you and/or other artists are struggling with these days and how do you see it developing?  One challenge lingers in finding a balance (that is true to my art practice) between my site-specific work and the art market.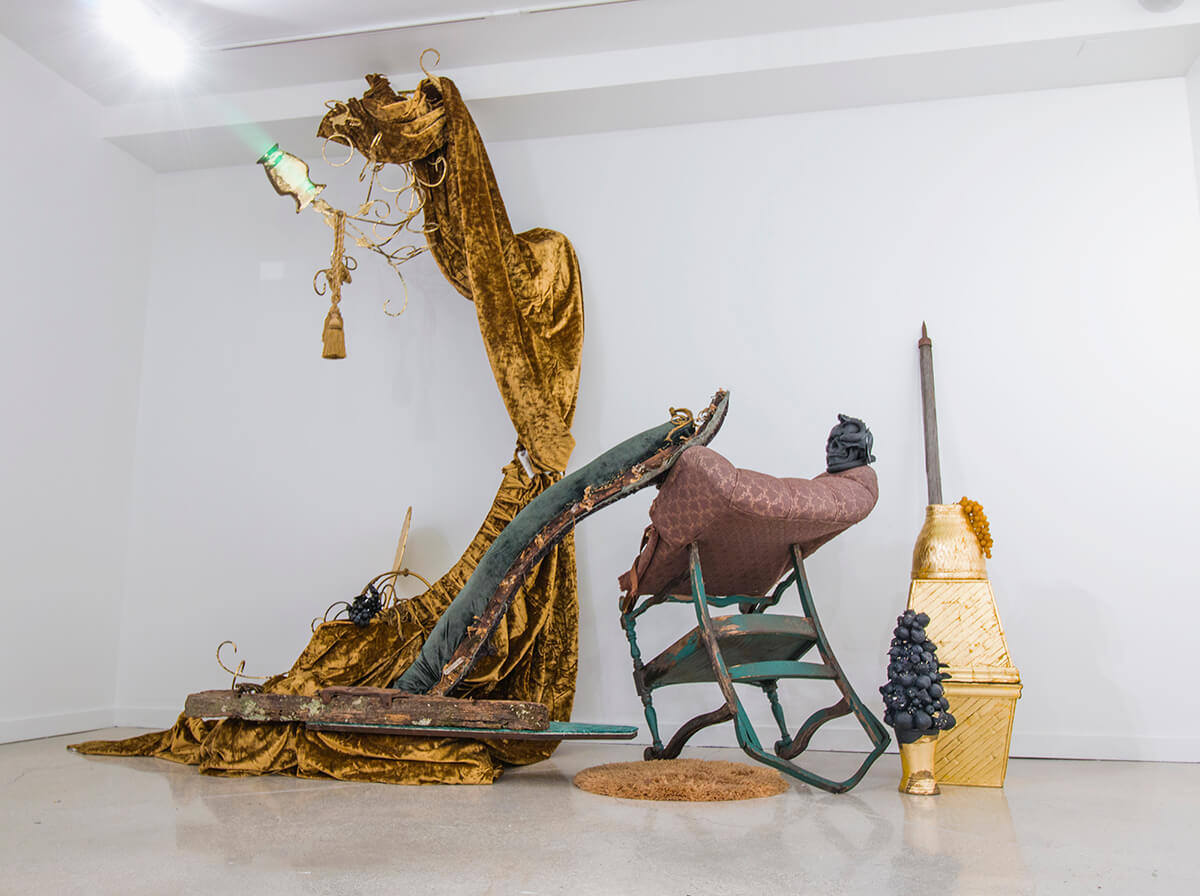 What do you collect?  Right now I am collecting chandeliers and faux trees.
How did your interest in architecture begin?  It started when I was ten . . . I would stay home from school and rearrange the furniture in my parents' living room. Most of the time they were supportive and kept the new configuration, but other times it was a bit weird. This was the beginning of my practice and I see it as valuable to the understanding of how interior spaces could be altered by the placement or removal of objects.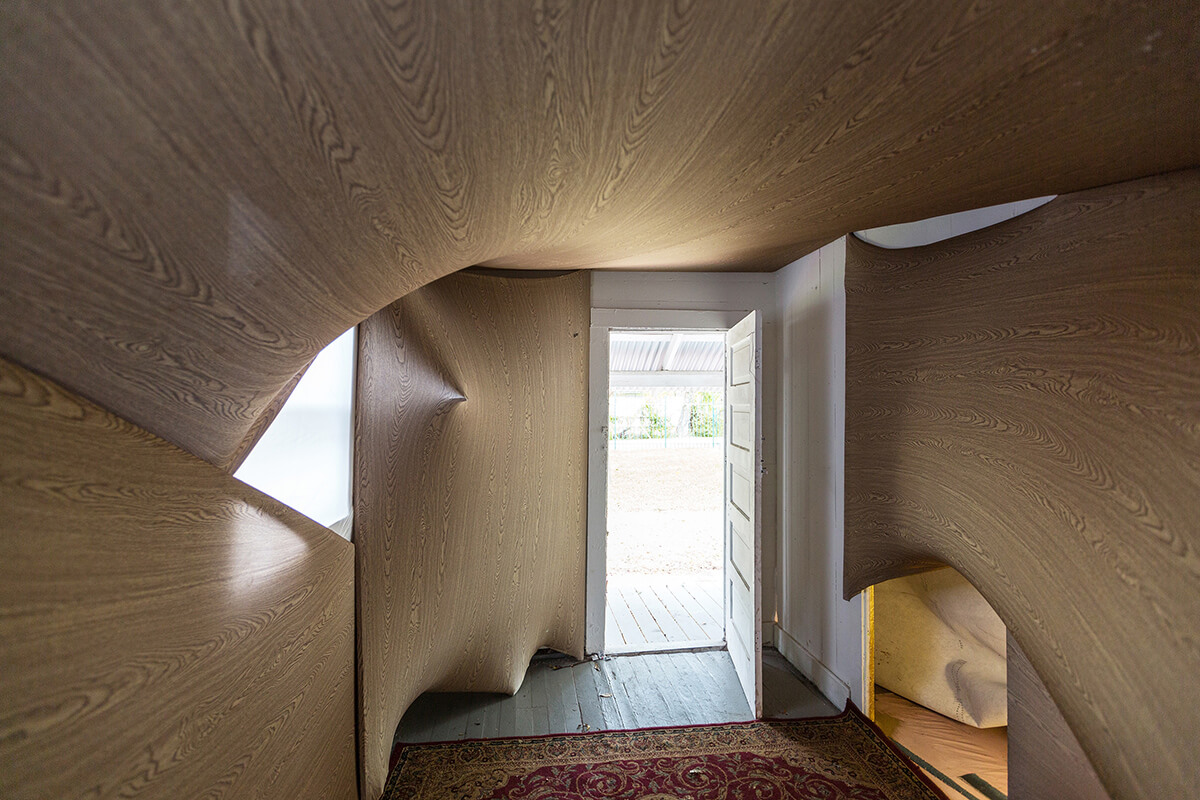 In regards to site-specific work, what is the greatest challenge and/or thrill when intervening a space? Problem solving. The last installation I did was in the window display area of a 24hr Walgreens in South Beach.  The challenge with site-specific work is often transporting things to odd locations. The thrill is in the performance of dragging large rolls of carpeting through the crowded make-up aisle at Walgreens.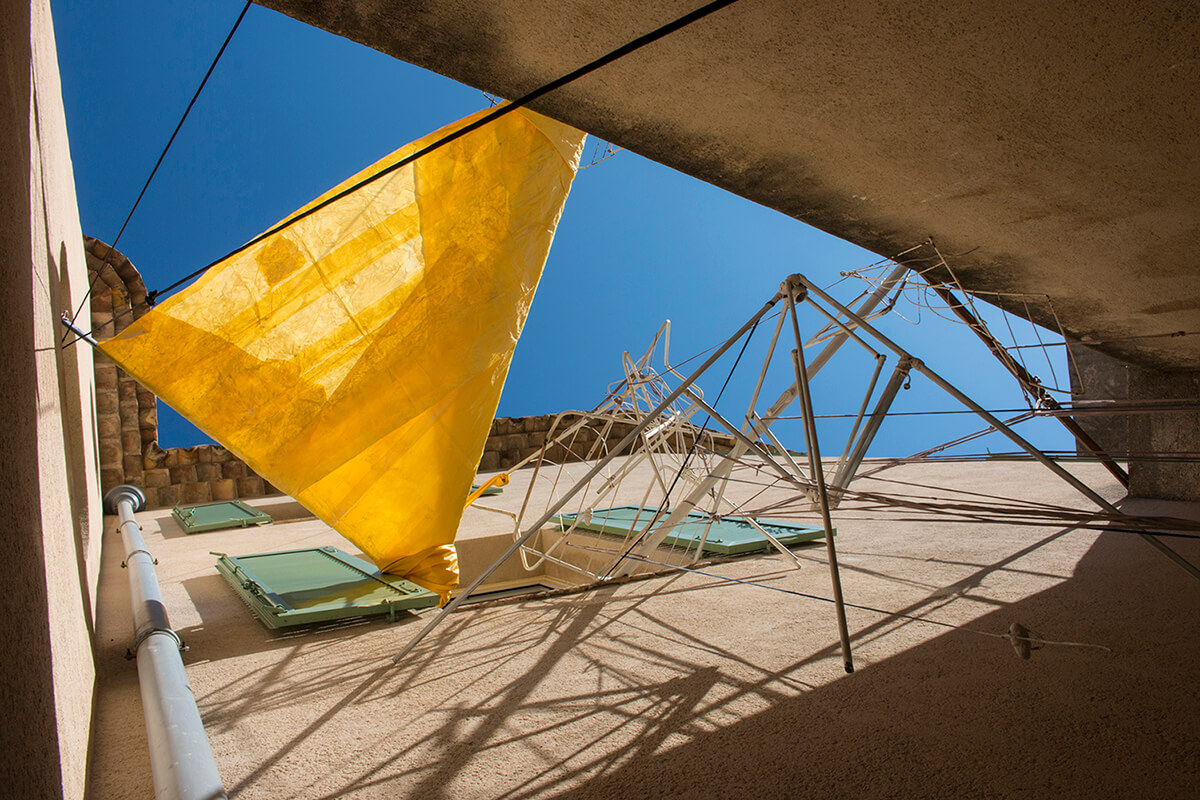 What is it like living and working in South Florida?  Awesome in the winter and hot in the summer, but its always green and seeing the ocean once in a while works for me. It's a diverse ethnic and socioeconomic mix down here. I always tell people who consider visiting Florida to "stay near the coast, within twenty miles." It's not because of the ocean, it depends on which group of locals you want to be around. I like the variety of Southeast FL.
What are some of the best or worst reactions you have gotten as a result of your work?  The best reactions are from kids who go into an installation with pure wonder to explore, lay on the ground, touch things, look up-down-into-through, and just take what they are immersed in. I have a great respect to viewers who are taking my work seriously; but it's this somewhat instinctual response to play that many adults are inhibited to have. For me, watching little humans react to an installation is an incredible reminder of curiosity.