How did you guys meet? WG: Zach and I met at art school. Over time he started playing bass in PH when it was still a solo project using samplers and stuff. Jake and I met on a train on St. Patrick's Day 2014 and we found out weirdly enough that we lived directly across the street from each other. His brother Paul came back to the USA from China that summer and we started making music from there together.
How has living in Chicago affected your music? WG: Getting to perform live consistently in such a variety of forms has a huge impact on what we write and how we perform. To me, it's kept us from having a static identity as a group and to let those experiences kind of shape what we create. I find this especially true at the Chicago DIY shows where we're inclined to take a lot of risks (changing up our setlist, performing covers, wearing weird clothes, being fools). We also get a lot of chances to constantly try out new material. Most of our new songs feel like they were written with a performative element in mind.
PS: Yeah, there can be a pretty wide variety with the audiences we play to as well. Sometimes, they are loud and rowdy. Sometimes, they are deathly silent. We feed off of the energy of both, which can really inform our performance.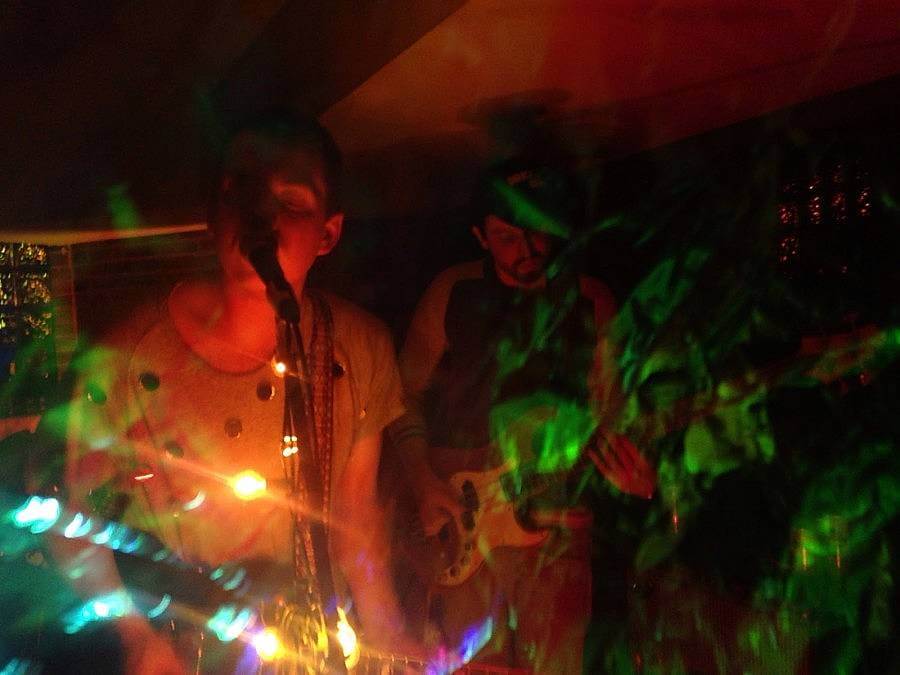 What kinds of things are influencing your music right now? JS: lack of sleep, The Clean, and a quest for consistency
ZS: For me it's seeking to find a reserved presence within what tends to be a very cathartic medium for us. It's about the difference between having an argument and having a debate. The lashing out, acting abrasive, and distancing myself from the viewer has personally been healing in the past, but now feels masturbatory because it's become too routine. So my influences derive from remaining consistently curious and present, confronting addictions, and rebuilding a better sense of self, which can only be done by listening more and talking less. That translates to how I've treated my playing by attempting to be less apparent, less aggressive, but still present and responsive to the moment.
WG: xerox photos, American Beauty, Frank O'Hara, tangrams, Anni Albers, Ellsworth Kelly, and Flowers of Evil by Baudelaire
What are some recent, upcoming or current projects you are working on? WG: We just released a single called "Lone Star" along with a B-Side called Perennial. They'll be on our upcoming EP, Town Quarry. While that's still in the works, we're writing a lot of new material that doesn't have a name just yet. We've been making zines that go with all of our releases- the one that will go with Town Quarry is in the works – kind of a xeroxed art nouveau/ hippie burnout vibe. Very excited about that.
If you were a drink, what drink would you be? JS: bagel bite puree.
ZS: Something with Lavender & Gin.
WG: Victorian lemonade on a good day, otherwise maybe box wine.
PS: Capri Sun.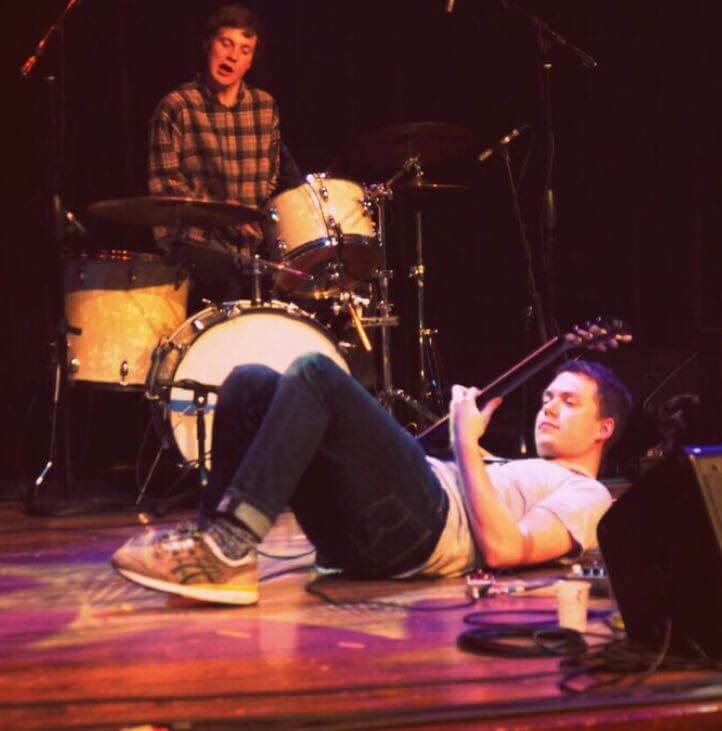 How did your interest in music begin? WG: I played in hardcore/ thrash bands in my early teens, but my first solo musical performance was playing a cover of "Sleeping" by the Seconds (the whole album is great) at my high school library at an "art night" thing. That period was when I understood music as being intensely intimate and not needing much explanation at all. Growing up in Memphis left a huge impression on me. Memphis Rock and Roll is uncompromising and has a unique Romanticism about it. A few TN starters would be the Final Solutions (which my high school English teacher was in), the Barbaras, and Jack Oblivian
JS: My interest began by playing guitar with Paul in middle school. I found out how rewarding the music-writing process can be at a pretty early age and have been trying to consistently produce original music ever since. Wyatt and Zach introduced a completely different style of writing that has completely reshaped the way I view and create music.
PS: Yeah Jake and I have been playing music together forever, at first because our parents made us, and later because it became an easy language has we went separate ways and then met up again. Playing with Wyatt and Zach has only increased that language.
ZS: It's one part of a whole for me. It contextualizes moments and eras, and is woven in with love, exercising, driving, shopping, phone calls, putting on a shirt, and everything else you experience day to day. Playing music itself is cathartic and healing. It also supports a community by offering that same notion. But my personal interest in music started, I believe, with an  inherent desire to provide context for a moment. I used songs as a soundtrack for moments in my life when I was a child, and have always connected with Wyatt's writing because the context fits the narrative in a way that resonates with me presently.

What other musicians are you interested in right now? WG: Spectrum, Liars, Grateful Dead, Warehouse, The Men, Balkans
JS: the clean, deeper, omni, clearance, pinegrove, Frankie cosmos
ZS: Cate le Bon, Fucked Up, The Brian Jonestown Massacre, The Men, Marching Church, a handful of various 70's African Rock singles.
PS: Rolling Blackouts Coastal Fever, Preoccupations, and Chopin's Nocturnes
Who would you ideally like to collaborate with? WG: Rare Book Room- all of their recordings rule
JS: John Paul Jones
What do you want a listener to walk away with after hearing your music? WG: Our current set contains songs called "Crack in my Skull" and "Threshold", which talk about day to day temporality/ limitations, "Lone Star" and "6PM Lens", which are more in the category of "folk songs" if you think about it, and there's "Spring Detox" and "Scorched Earth" that are personal accounts of walking around town that are concerned with . There seems to be a duality between minimalist punk and narrative poetry. In performing, we usually have a single utility flashlight beaming at the ceiling and sometimes at my face, for this album it felt cool to do that because it had a celestial presence (given the subject matter of Lone Star). The premise of what we write is simply speaking to who we're in front of, but wearing different masks. The name "Pool Holograph" is meant to conjure an image of surface vs. depth.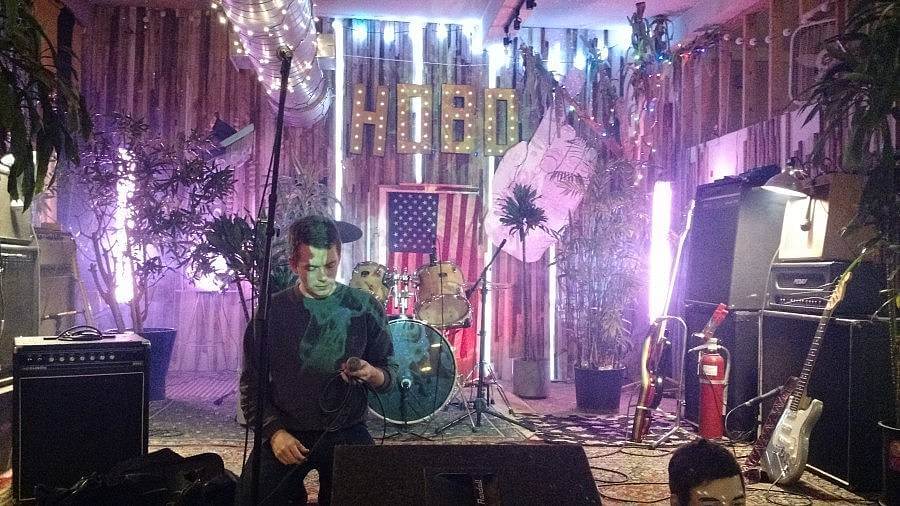 What's your absolute favorite place in the city/the world to be? JS: Montrose Bird Sanctuary in Chicago is #1
WG: Julius Meinl with a Melange. Muah.
ZS: Early morning, anywhere.
PS: Anywhere I've never been with people I know dearly
Most embarrassing moment on stage? WG: I broke two strings and emptied a beer on my amp somehow in the same show.
JS: Trying to dedicate a song to Paul in Chinese at a show before he was in the band and then forgetting how to speak Mandarin.
PS: Playing in the wrong key due to a capo mishap and not realizing it until I started singing the first verse.
ZS: I'm a terrible musician so, most shows. 🐝💨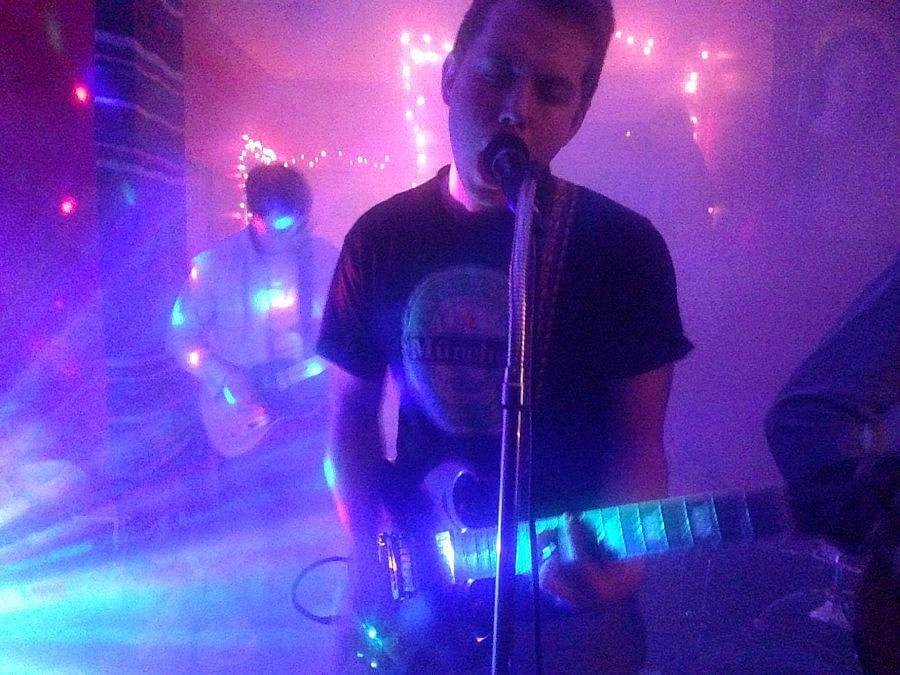 What were you like in high school?
WG: Into spray-painted shirts and using Mod Podge on everything.
JS: international basketball superstar
PS: Dork who wished he was cool
ZS: Local freakshow, hella goth, dreamer, creature of the night.