Studio Gorm is a design office founded in 2007 by John Arndt and Wonhee Jeong Arndt. Designing a range of things from products, furniture and lighting, to interiors and exhibitions. They work for a variety of international clients along with their own independent speculative research. Based in Eugene, Oregon where they are both professors in the Product Design program at the University of Oregon. While they work as designers of functional objects, both have a background in sculpture and craft and are skilled in a variety of materials from wood, metals ceramics, plastics and textiles.  Their methods are strongly rooted in physical making where objects evolve out of an experimental constructive approach to design. Their products are simple practical and thoughtfully made.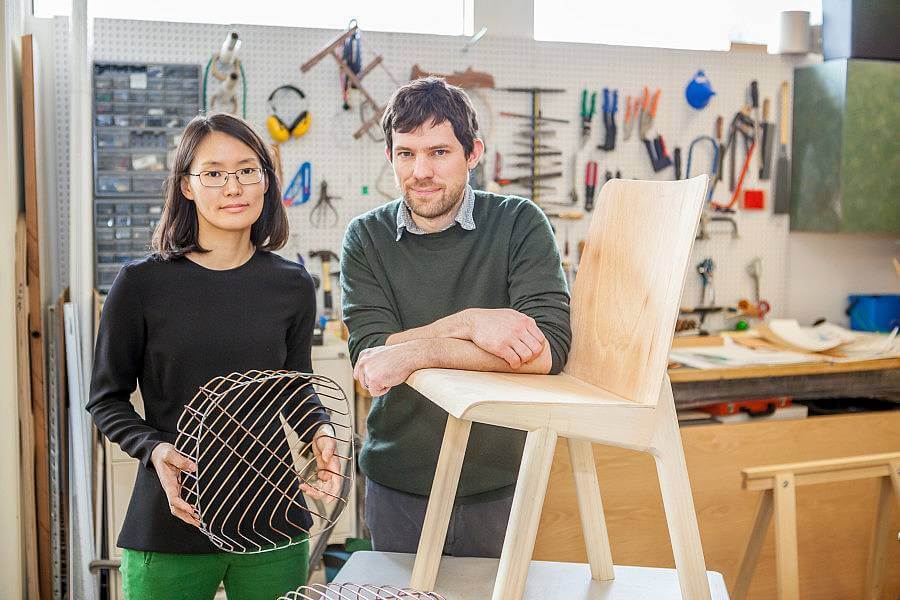 Tell us a little bit about yourself and what you do. We are a design office based in Eugene Oregon where we are both Professors in the Product Design Department at the University of Oregon. John is originally from Wisconsin and Wonhee is from Korea.  We met while we were in Graduate school at the Design Academy Eindhoven. We started our studio in 2007 in Rotterdam when we presented our first collection of objects at the Salone Satellite in Milan. We design furniture, objects, exhibitions and spaces.  We work from design briefs but primarily our work comes from our own research and material experimentations.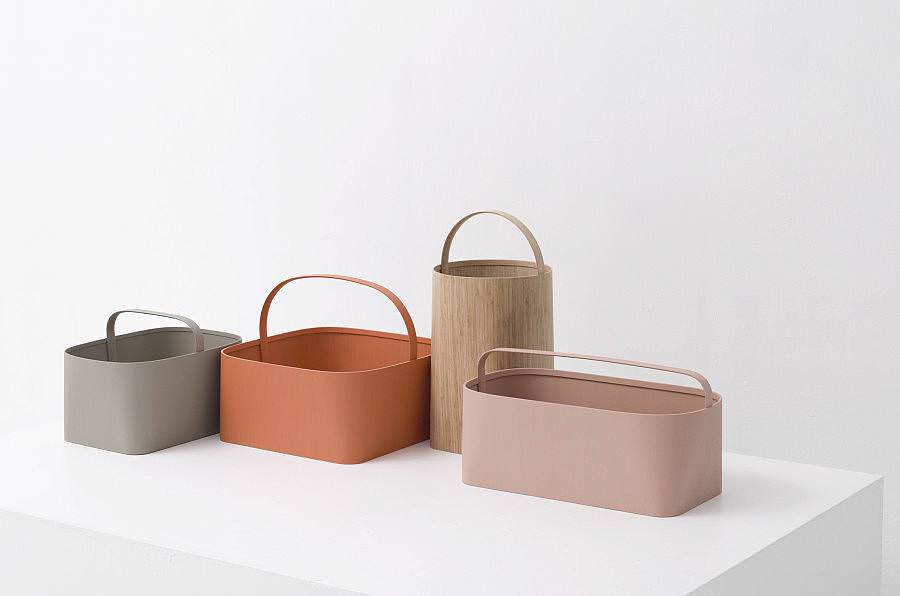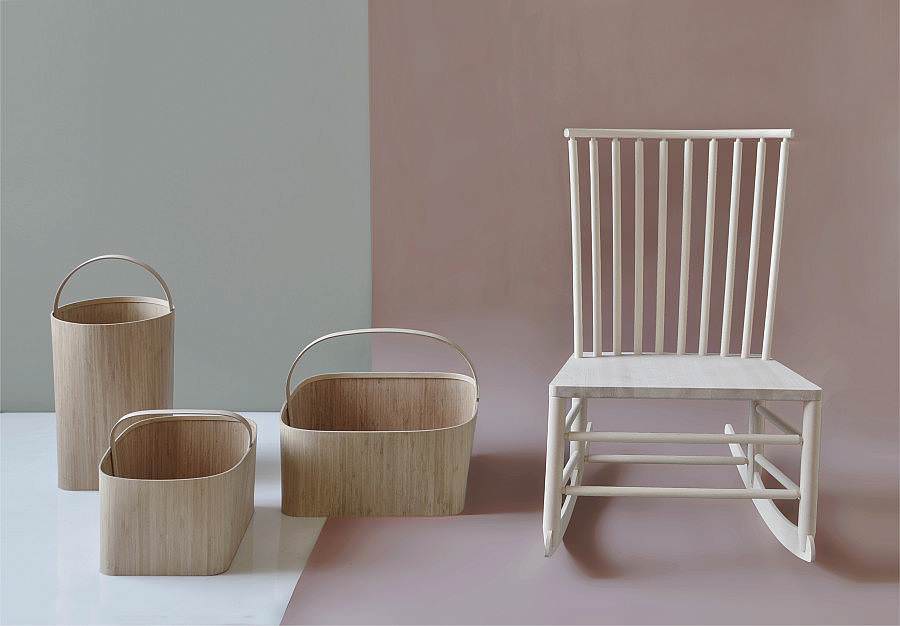 What are some recent, upcoming or current projects you are working on? We have been organizing a project called Furnishing Utopia, the Shaker Design Project for the past two years.  Working with the curator at Hancock Shaker village we invited a group of 12 international studios to spend a week at Hancock Shaker Village to work with the curators and staff in order learn about Shaker social and material culture, they were asked to reinterpret Shaker artifacts and ideas in a contemporary context. The group produced over 30 objects which we presented at Sight Unseen's Offsite during New York design week last May and in Chicago at Luminaire in June and July.  We are currently planning a second workshop this September with the same design team and a few new members to develop another collection of work that we will present in Oslo this January in New York next May. We just started working on an Installation for the Museum of Modern and Contemporary Art in Seoul. We are also working on a few new products for some European and American companies.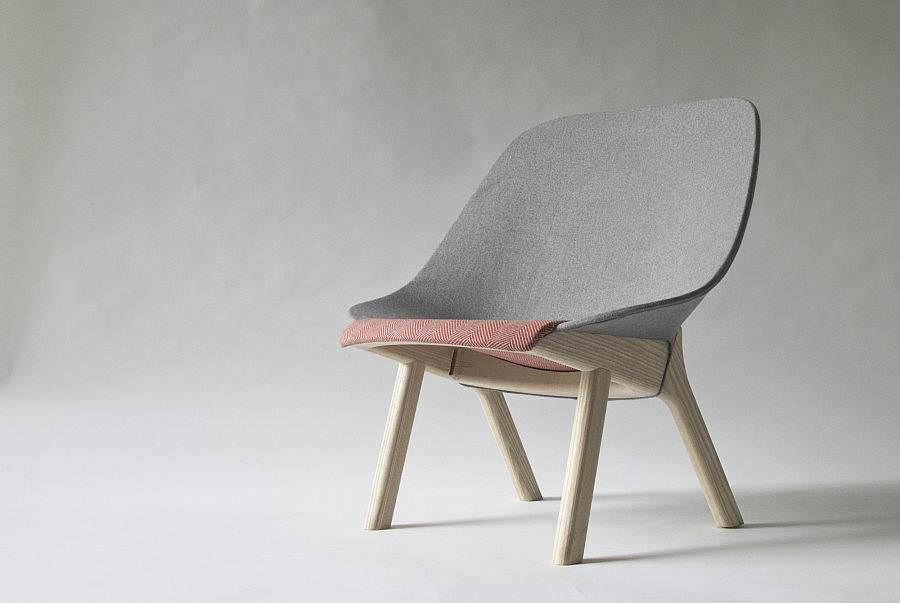 How did your interest in art or design begin? J: I come from a family of artists, craftspeople and engineers.  I wanted to be an artist or inventor for as long as I can remember. I studied sculpture and functional ceramics in undergrad but didn't discover design or realize I had been designing until my late 20's. I worked as a model maker in the theater and film industry in New York for a number of years and then moved to California to study cabinet making before heading of to the Design Academy in Eindhoven for grad school. Wonhee studied sculpture in her undergrad in Seoul, after seeing an exhibition on Droog Design in Korea she decided she wanted to study design and particularly Dutch design.  That is what brought us both to Holland.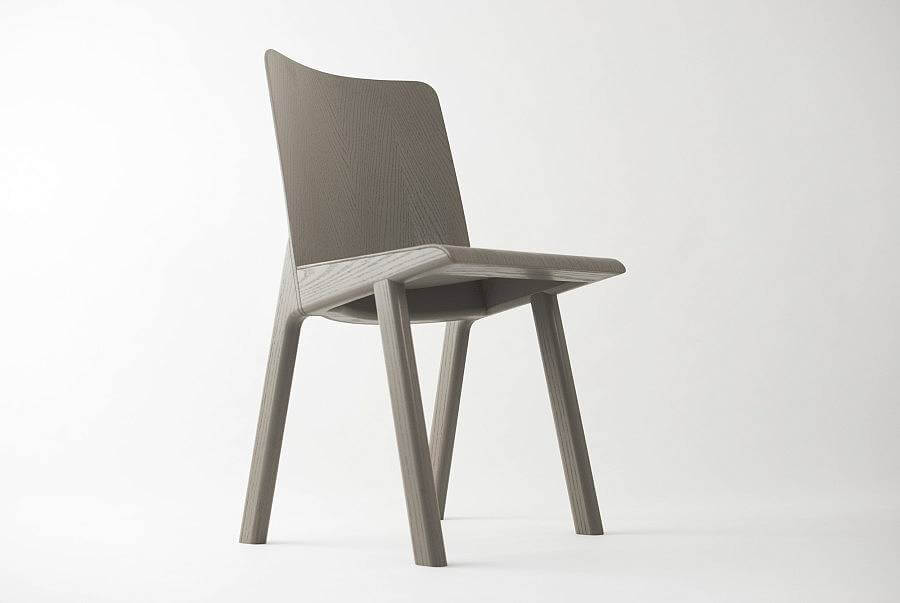 What materials do you use in your work and what is your process like? Our work is often inspired by cultural research and travel. We are interested in how we live today and how people live in other countries and time periods.  We are interested in how people solve the same problem in different ways and how we can learn from that to develop new ideas.

We also have a fairly strong material based practice.  Our backgrounds in sculpture and craft leads us to try to prototype and build our designs in the intended materials.  Often designs evolve in workshop through experimentation and testing of prototypes, we prototype and iterate our ideas extensively.
What was the last show you saw that stuck out to you? We saw an amazing exhibition New British Inventions, Inside Heatherwick Studio at the Daelim Museum in Seoul.  It was a really extensive retrospective of their practice.  We had always admired their work but to learn more about their process, see models and the extensive material experiments that drive the work was really inspiring. There was a lot of research and depth to each project, and the final designs were often surprising but growing out of a great deal of thoughtful work.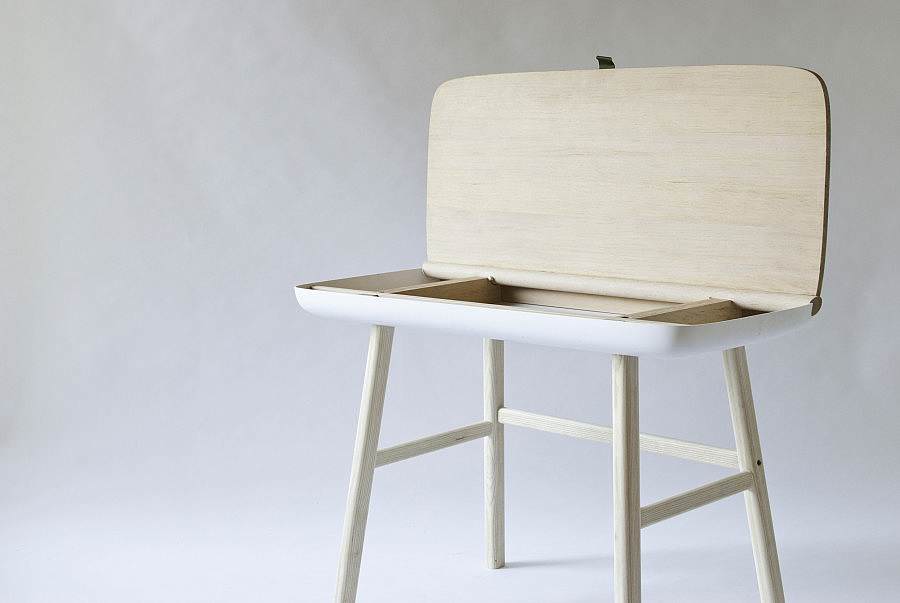 How is it working together as a team? We have been working together for almost 10 years now. We usually start our process by discussing and sketching our thoughts, often this process is most productive in a cafe or restaurant, or on an airplane.  Or sometimes an idea comes out of a material process or material test we are exploring in the workshop. An idea usually gets passed back and forth between the two of us, whether it is working in the workshop or developing CAD drawings. We don't always agree on things but that struggle helps us to make sure we are both happy with the results.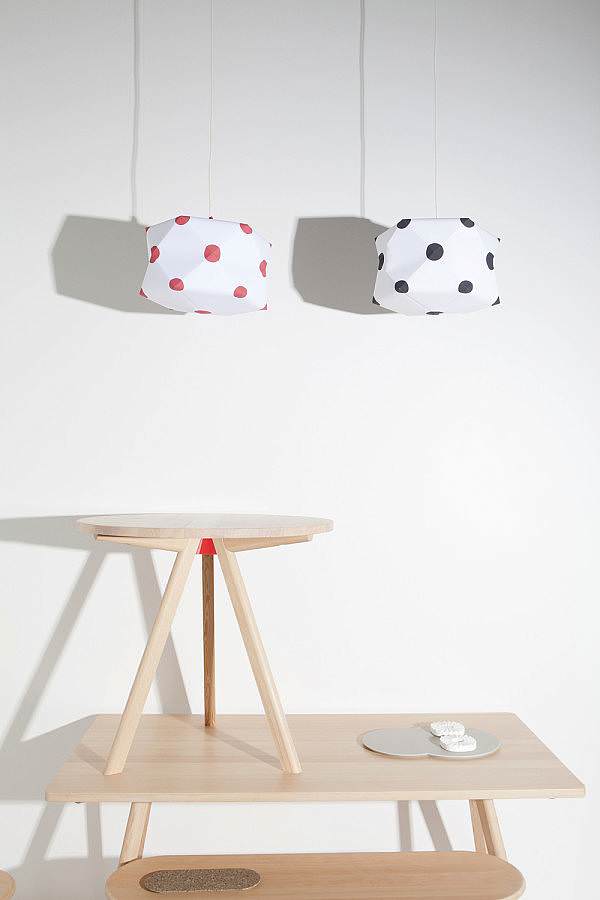 What are you really excited about right now? We just came back from a trip to Japan and Korea. The trip was very inspiring. We have been studying the Japanese Tea Ceremony for several years and this was our first trip to Japan, so we were interested in seeing some of the objects related to tea and see how Tea culture has influenced contemporary Japanese Design. We are still processing but there are some things that will probably come into some projects soon.
Favorite place to shop? I wish this was somewhere we could go on a regular basis, but when we were in Japan we went to shop called D and Department in Osaka. They sell a wide range of simple well designed everyday objects. Most of which have been in production for several decades. Our suitcase was not big enough.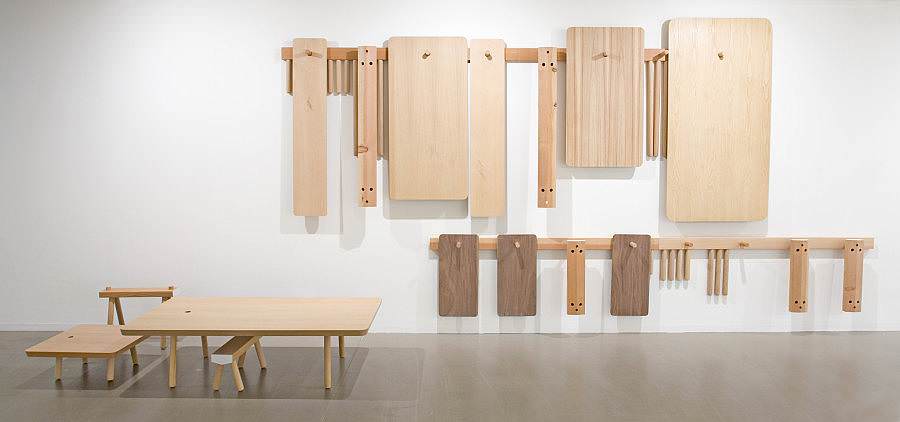 Can you share one of the best or worst reactions you have gotten as a result of your work? Not so much to our work specifically, but when we were proposing the Shaker design project to designers we thought would be interested and other partners to help out on the project we found that everyone was incredibly excited about the project.  We were really surprised about how enthusiastic people have been from the start.  It has been a huge amount of work, but all of the designers involved have taken part in the organization and promotion.  It has been really exciting to be involved in a project that is much bigger than our own small studio.