Miguel Marques is a Portuguese designer and digital artist currently living in Barcelona, Spain.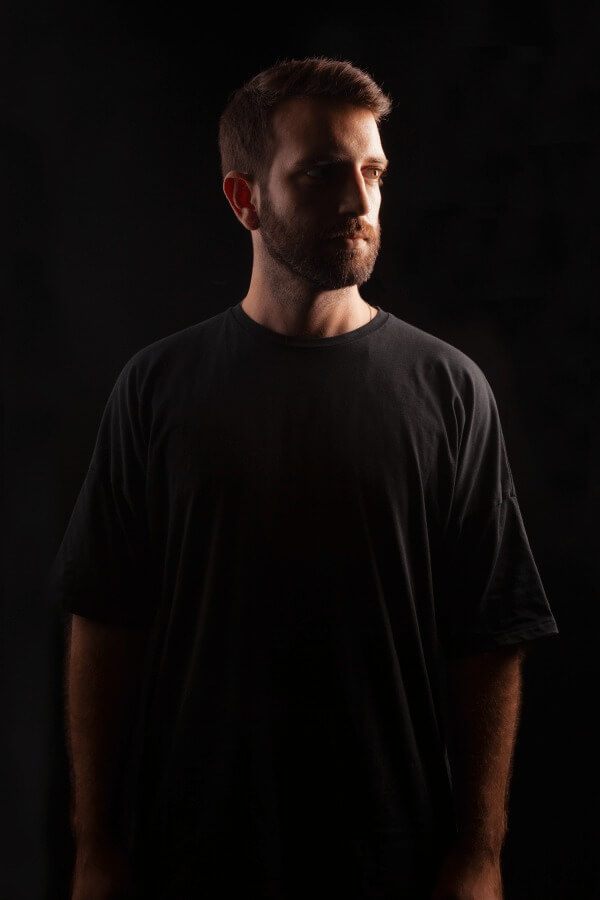 Tell us a little bit about yourself and what you do. I'm a designer, collaborator, digital artist, and an experimentalist from Portugal, but currently based in Barcelona. My professional education started in high school in Arts, until I graduated in Design by IADE – Creative University in Lisbon. After moving to Barcelona, I started a Post Graduate degree in Design & Television at Elisava, Barcelona. Afterwards, I got a Masters Degree in Motion Graphics from BAU University, Barcelona. It was during this period I started to work closer with more complex digital technology and interpreting visual arts and communications. Questioning the relationship between technology and digital art today, my main digital works are more conceptual and have a closer approach to surreal environments as 3D sculptures and still digital images.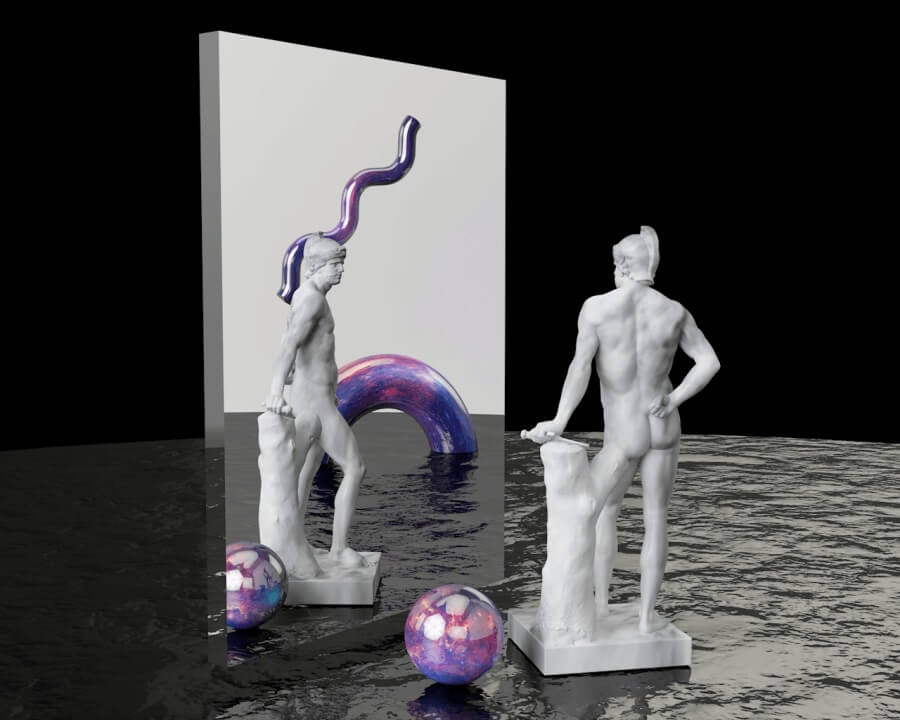 What are some recent, upcoming or current projects you are working on? Between Reflected Dimensions started to be my first conceptual 3D tryouts from texturizing and materializing several pieces influenced by artificial spaces and neoclassical characters. For now, I'm focusing in representing new virtual materials through 3D software tools, changing its context and appearance. Textile Essay is another example and one of the latest series I did as an approach to create new virtual materials inspired in real polyester cloths, fibers and other textiles as still compositions.
Currently, I'm working in a new series called Clear Plastic where I'm reshaping 3D solids and geometric objects into organic and molded forms as transparent plastic. I'm also mixing some color treatments and finding more synthetic and iridescent forms with hyper-artificial and surrealistic materials to defy the current conception of reality.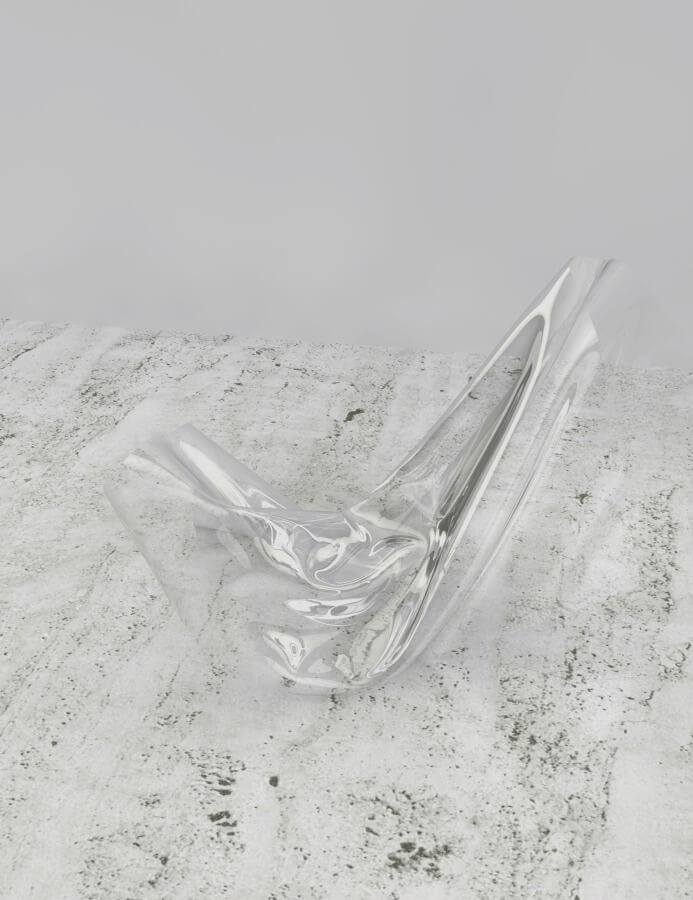 What is one of the bigger challenges you and/or other designers are struggling with these days and how do you see it developing? Time. Today the Internet completely reinvented the traditional art forms into new, multi-plural and permanent aesthetic experiences, which helps a lot of designers and artists expressing their ideas and inspirations through the emergence of social networking platforms. As a result, this creates new virtual spaces where Digital artists can communicate and expose their pieces, besides having access to other's people work almost instantaneously.
In my perspective, with today's Internet expanding culture, we are submitted to challenging moments while filtering the information we want, from the information we need. It's getting almost normal to start in one thing and finish in something completely different and sometimes that can be frustrating. The advanced and modern technology is also getting massively developed when just a couple of years ago you could only see simple 8-bit representations and now you have 3D models with complex meshes and millions of polygons.
Today everything can be remixed and I see myself learning different tools and software's almost everyday for specific purposes or needs. The natural evolution of technology gave us a bigger overview on opportunities that we are still adapting and reshaping. And the only real value we have against us is definitely time to learn and absorb them.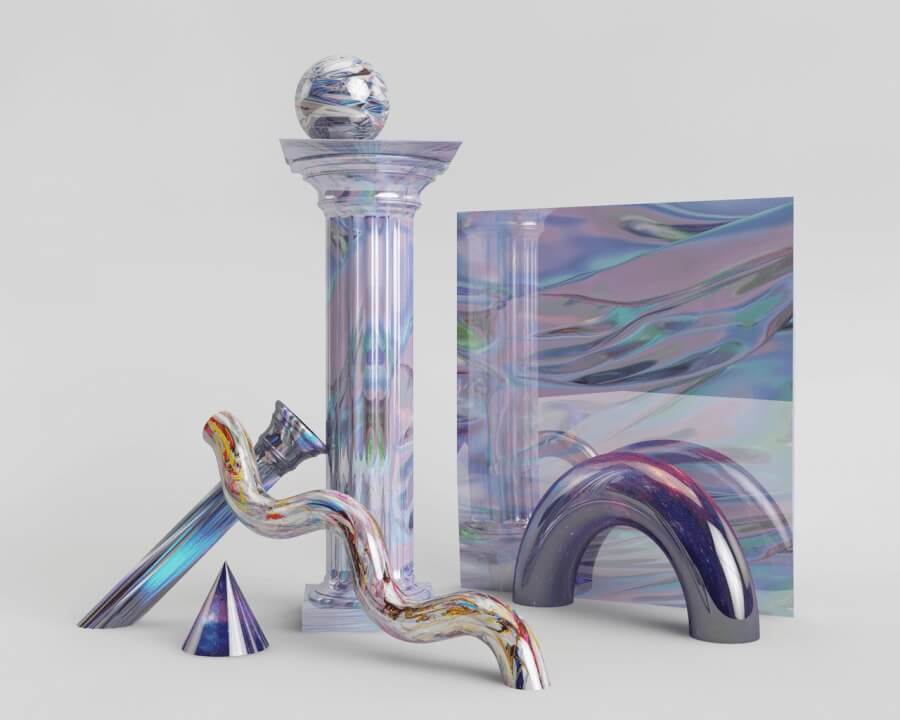 How did your interest in art or design begin? Back in 2004 I took my first basic creative courses for editing and retouching images and curiosity pushed me forward to continue learning. I started to use the Internet as a support for tutorials, references, designers, artists, and I got completely amazed with the stuff out there. This motivated me to keep developing new techniques and reshaping my own visual representation of things.
When I finally got into college in 2007, I saw a new world of knowledge and opportunities ahead. One of the best experiences I had while studying at IADE was the fact to be able to explore different mediums of design. During my graduation, I felt a great advantage to be able to learn the basic tools of different types of areas, such as Architecture, Communication and Graphic design, Editorial, Photography, Interiors, Lightening, Video editing, Product, Motion graphics, Illustration, etc.
It was definitely a great way to decide in which professional context I would be focusing next and I remember one of my constant feelings back then was the excitement of facing the unknown. I never stopped pushing my limits, and I felt very stimulated exploring and combining different tools, or areas of design. As a result, I decided to leave Portugal in 2010, searching for new experiences and ended up in Barcelona.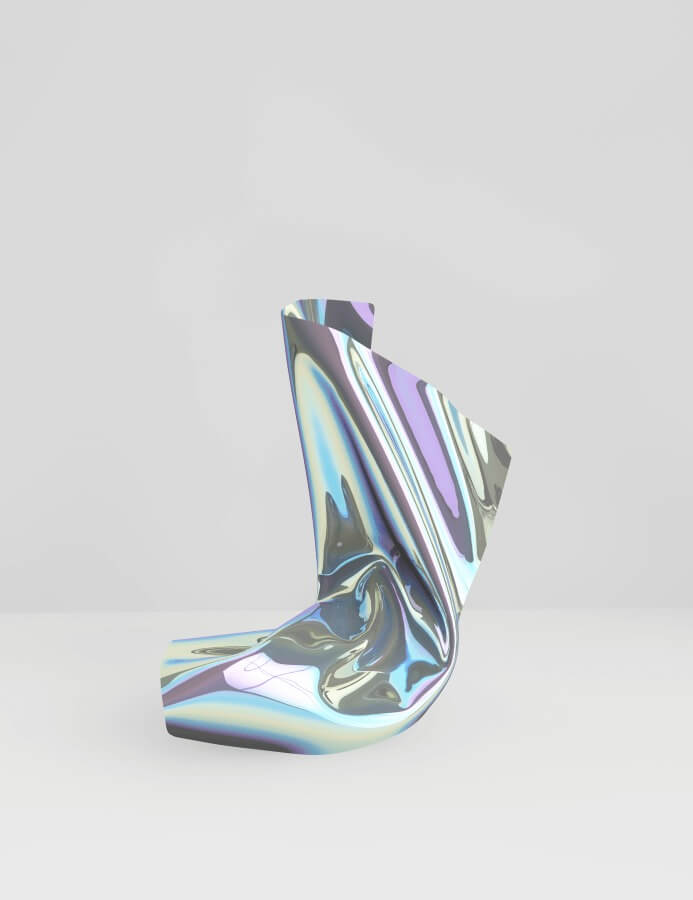 How has living in Barcelona affected your design practice? Between 2006 and 2011, the economic crisis in Portugal has posed major threats during my graduation period. This was one of the reasons that made me leave. It influenced my entire generation, including myself. So that determined some changes that made me look for other options to support my future career. It was not easy.
Coming to Barcelona helped me to readapt in a completely different and open environment. Meeting new cultures, new languages and having the opportunity to start defining my own creative path, I saw an opportunity to grow and develop other creative skills I didn't knew back then. I started embracing and cultivating the city's contemporary arts scene in museums, art foundations and event exhibitions every now an then. I started then to work with 3D software's and doing more personal and experimental pieces based on ideas and some online research.
Then, I decided I should have my own online platforms such as blogs and websites just to put myself out there, and social media did the rest. People started to get in touch, sharing some of their thoughts and opinions about my work, commenting and even supporting what I was doing. Criticism and feedback were literally the first essential learning resources I saw useful when submitting my work online. It was amazing.
I also believe my academic and professional experience here turned out to be a great catalyst to follow my passion and explore a big diversity of tools that helped me to empower, connect and collaborate with other great creatives from Barcelona and everywhere.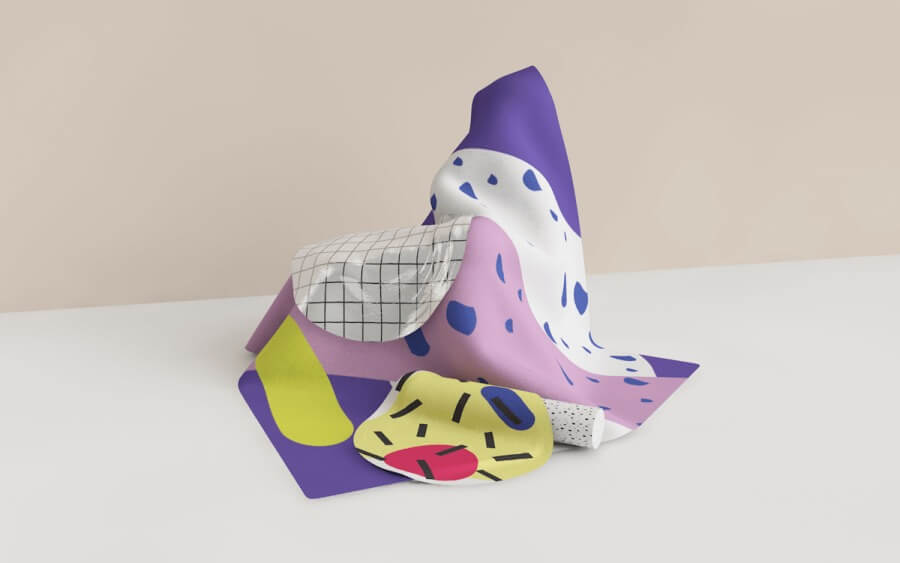 What products or companies are you interested in right now? I'm always excited and very interested using new mechanisms and techniques to mix in upcoming experiments. Sense 3D Scanner technology is something that I'm definitely interested to adapt to my creative process, where there is a more flexible and almost tangible way to transform, manipulate and reshape 3D meshes into new contexts and environments.
What materials do you use in your work and what is your process like? Finding the background information about a specific topic is always an important step of the research process. For me sometimes it's easier to support an idea when I start to work on a topic, which is unfamiliar. This requires more investigation and experimentation about the idea and concept. After narrowing down the main thoughts that I visually want to represent, I start to do some research and look for visual references on the Internet, photography, magazines, organic objects, 3D models, nature and even science. I've always been inspired by organic shapes as well as the most synthetic, raw and plastic materials.
Then, after the project gets clearer, I start to represent images from its original shapes and mix them with different technology tools like 3D software to achieve a narrative between URL and IRL compositions. I guess what I'm really interested to accomplish in some of my pieces, is to find a breach between the physical and virtual, the imaginary and the real but always keeping the dialogue open.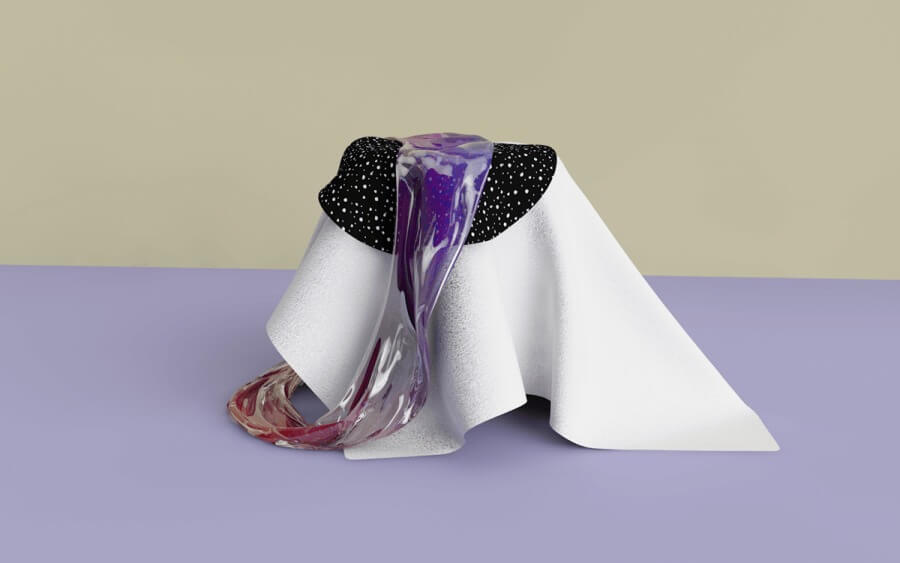 What artists or designers are you interested in right now? Bastiaan De Nennie's is one of the most recent found as digital artist. I love his work and his approach to integrate daily and nostalgic objects and deconstruct them in 3D compositions. Using different textures, colours and surfaces he manages to create a new perspective from normal objects, transforming them into materials of the future.
Christto & Andrew are also a good collaborative duo that influences the new contemporary photography scenario specially the Liquid Portrait Series.
Some other artists I feel inspired by: Rollin Leonard, Vince McKelvie, Oliver Haidutschek and more…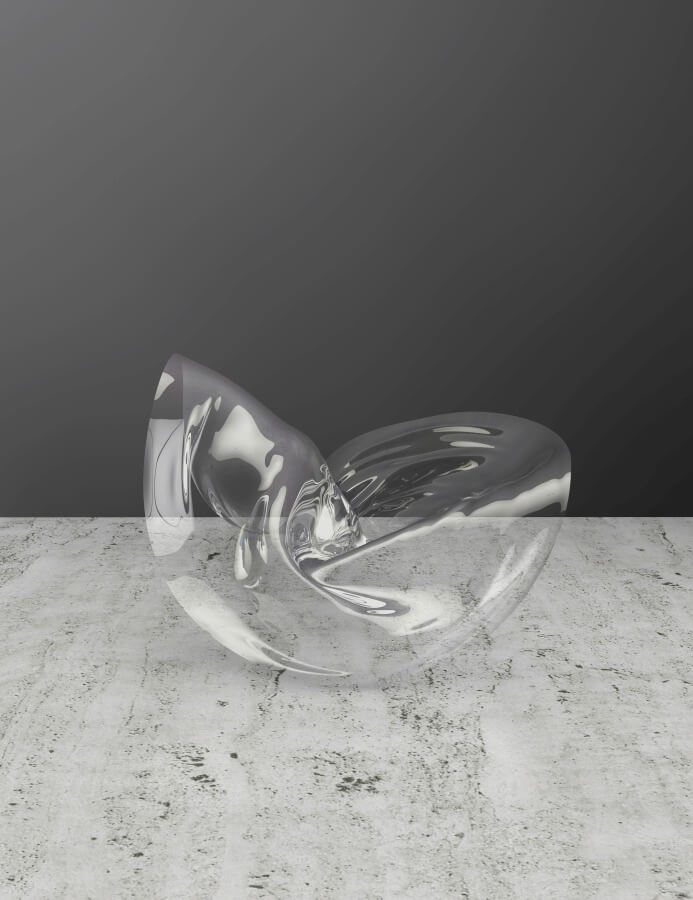 What was the last show you saw that stuck out to you? "PUNK. Its Traces in Contemporary Art" – MACBA was one of the latest exhibitions that stood out where there was a journey through the influence of punk in contemporary art.
What are you really excited about right now? Hopelessness album from Anohni.