Fort Makers is an artist collective that makes functional and interactive art, and explores the boundaries between art and design. They create large-scale public art installations, as well as a wide variety of fashion and home products. Each piece reflects the unique hand of the artist and the energy and inspiration of the group. The vast array of objects they've made is a reflection of their overall goal: they aim to create a three-dimensional and immersive visual world, or rather an artistic brand. Before founding Fort Makers, Noah James Spencer mentored under furniture designers Patrick Townsend, Paul Loebach and Uhuru Design. Noah grew up surrounded by nature in a small mountain community called Sunshine Canyon near Boulder, Colorado. Many of this community's residents are artists, including Noah's parents, and from a young age he was encouraged to make things.
@fortmakers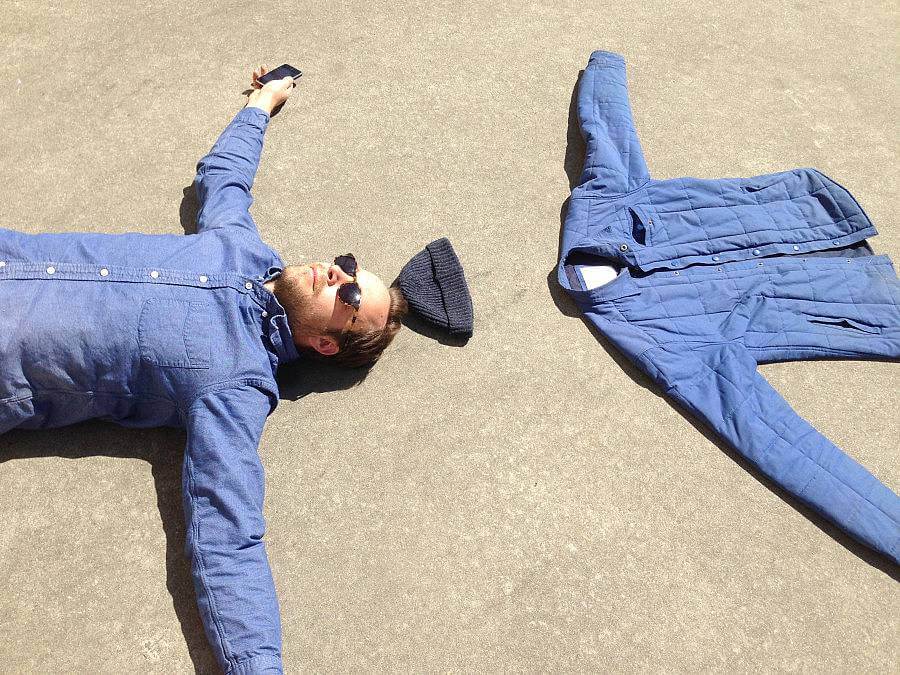 Tell us a little bit about yourself and what you do. I've always been a fort-maker. I love reforming the world around me, and I love making things that sometimes have no intention, while other times making things that do, asking the question of what is beauty? What do I need in my life versus what do I want? Why do I want that? There are many ways of living. Making things that I think are beautiful and engage people is what I like doing, and how I want to live. Also partying!!!! Woohoo! Sometimes. I also really like being outside and watching nature do its thing. Maybe she's the best at making forts!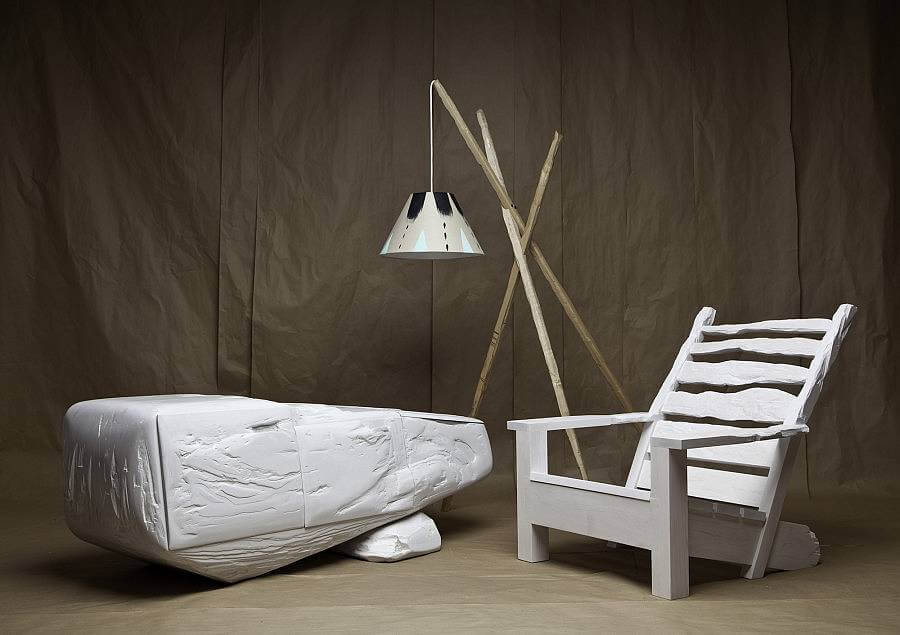 Top 3 favorite or most visited websites? Pitchfork.com for music interests. freundevonfreunden.com for art and design culture and inspiration. Backcountry.com for outdoor deals and inspiration!
How did the the collective begin and why did you decide on the name Fort Makers? Fort Makers was founded on friendship, and a shared enthusiasm for art and design. When Naomi was graduating from the MFA program at Pratt, her studio was bursting at the seams with paintings, sculptures, and creature-like sculptural paintings,  I remember one closet was seriously like a bomb that would explode if you opened the door.  When it came time to set up her thesis show, I was helping her narrow down the work I liked, but I was doing a better job at eating the pizza we ordered than actually getting down to serious editing. She asked Nana to come have a look, and bam! Curating magic! This spark really identified the potential that collective thought and energy is able to produce, and launched the idea for an unconventional art and design company. The name 'Fort Makers' was chosen through a few channels of thought. We were makers of things. We were living in the Fort Greene area. We all responded to the idea and memory of making forts as kids, the playful group endeavor that allows the imagination to work with the things on hand and create a new world. Put all those together and you get Fort Makers!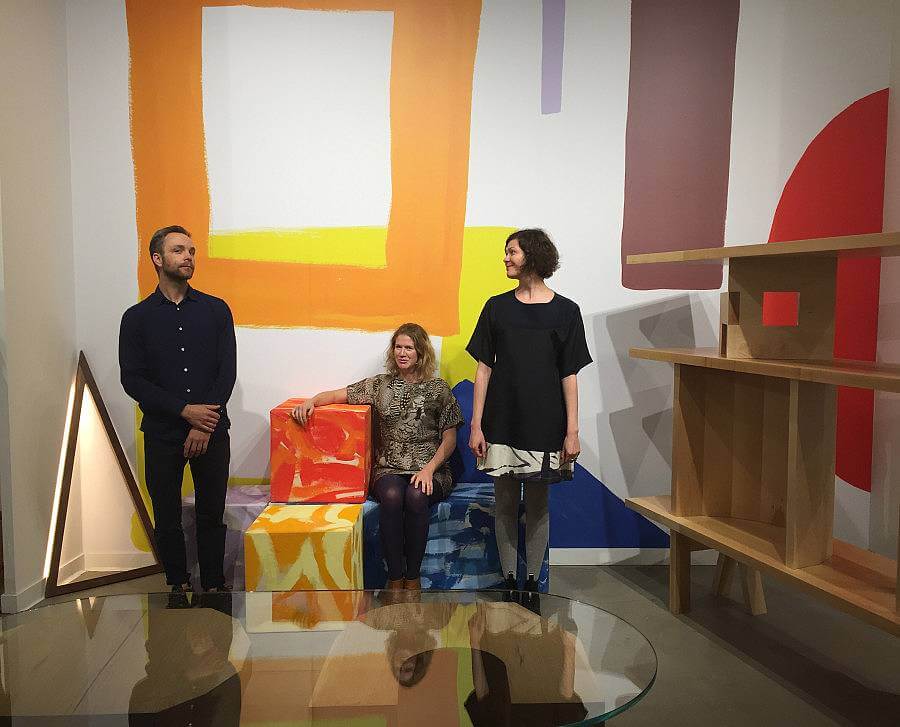 What is it like living and working in Brooklyn? Living and working in Brooklyn is interesting because in many ways Manhattan is like the big brother or sister that you look up to for influence. It's level 10 for compact energy, style, and movement and Brooklyn is like the younger sibling who takes a lot of interest in the older sibling, but also rebels to do their own thing. The energy seems more fresh, maybe a little less mature (old), and more willing to take risks and think outside the box. This sibling is also cheaper!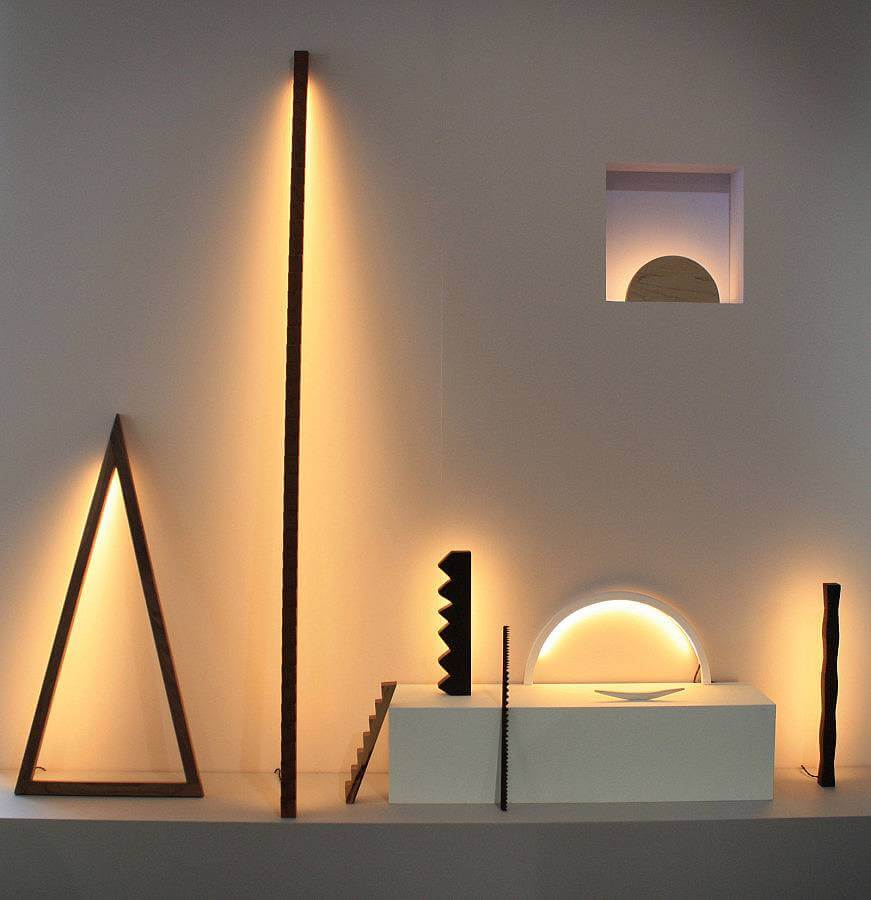 What are you listening to right now? Neu!-Neu!
What kinds of things are currently influencing your work? Mexican and Moroccan architecture and landscapes.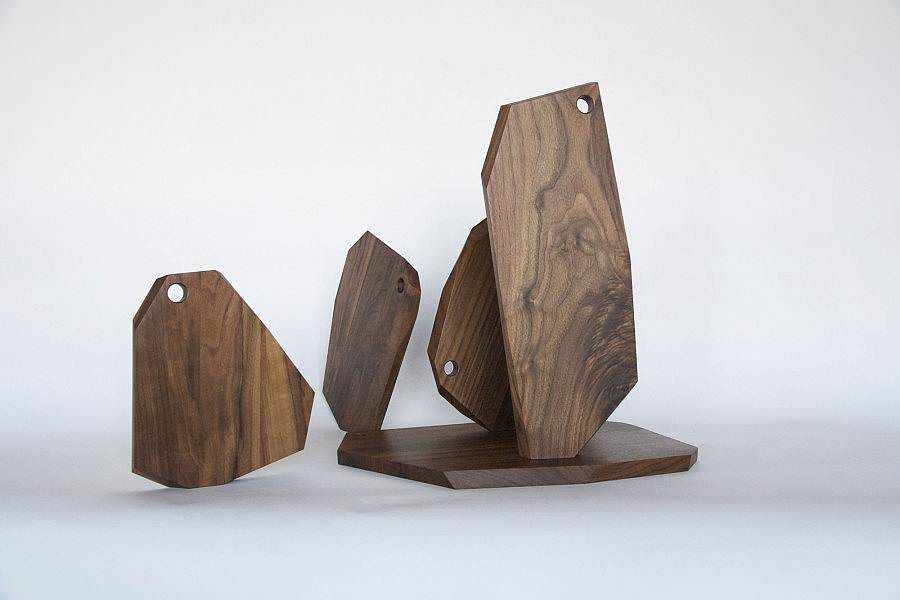 What are some recent, upcoming or current projects you are working on? We are developing some lighting for a restaurant. This is a fun project because food is the focus, and the style and energy of the super talented chef is the foundation for building a complete experience. yum.
Dream vacation? Living in a van and driving around Portugal and maybe learning to surf better while there.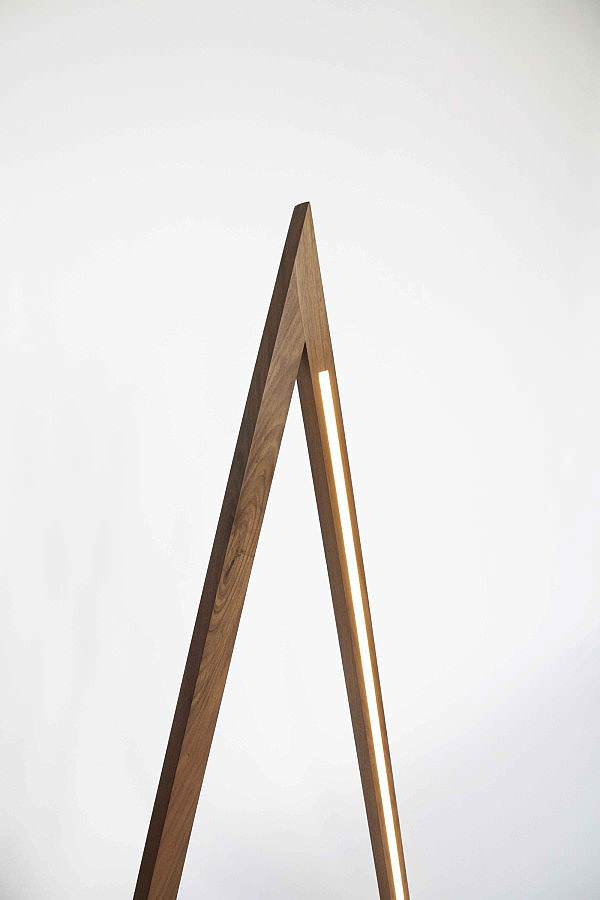 Who would you ideally like to collaborate with? Kids. I'm in the beginning stages of working with a new friend on a project to promote entrepreneurial thought with youngsters. Seems like a good thing to be part of.
What are you really excited about right now? Date lime banana smoothies from Taim, a restaurant in the Soho area. I made my own this morning but I used figs instead of dates. It was really good!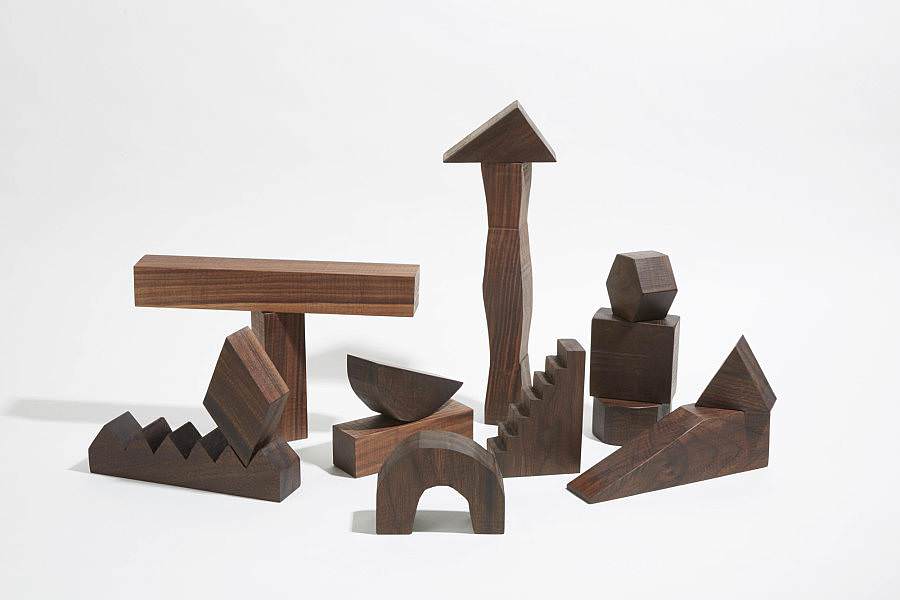 What were you like in high school? Naive, dreamy, spacey, stoned, playful, lustful, much the same as I am now, but this city is curbing my naivety.
What are some of the best or worst reactions you have gotten as a result of your work? I've made some blocks for my friends' kid, mostly from random scraps in the shop that were little explorations or studies. We have a blast building crazy towers that are like 7′ tall and are doomed to fall! He's super excited to build with them, and that imagination and youthful energy is awesome to be part of.