Ali Beletic is a conceptual artist best known for her powerful, symbolic land art installation works, as expansive as hiking in and installing mahogany and glass Judd-like sculptural pools into remote desert, throwing parties with drummers hidden throughout backcountry, illuminating an entire boulder field you can hike through or riding vintage motorcycles backcountry to create beautiful lines of fire. Noted for her ancient time scale, and establishing a dialogue between the conceptual and the sensual, her work includes creating and hosting large scale experiential installations,Vanguard Parties, Earth Art Ceremonies and Environments as well as traditional gallery shows – "all intending to create evocative experiences for the modern art community to have access to rock n roll, ancient emotions, latent instincts and 360 degree sensual experiences."  Her gallery analogues most notably include her paintings using mineral pigments, an ongoing sculptural series titled Reflections on Artifacts, and her experiential Environments.  In 2016, she released her debut record, Legends of These Lands Left to Live, which New York Magazine's the Cut noted "has been uncommonly well-received by critics".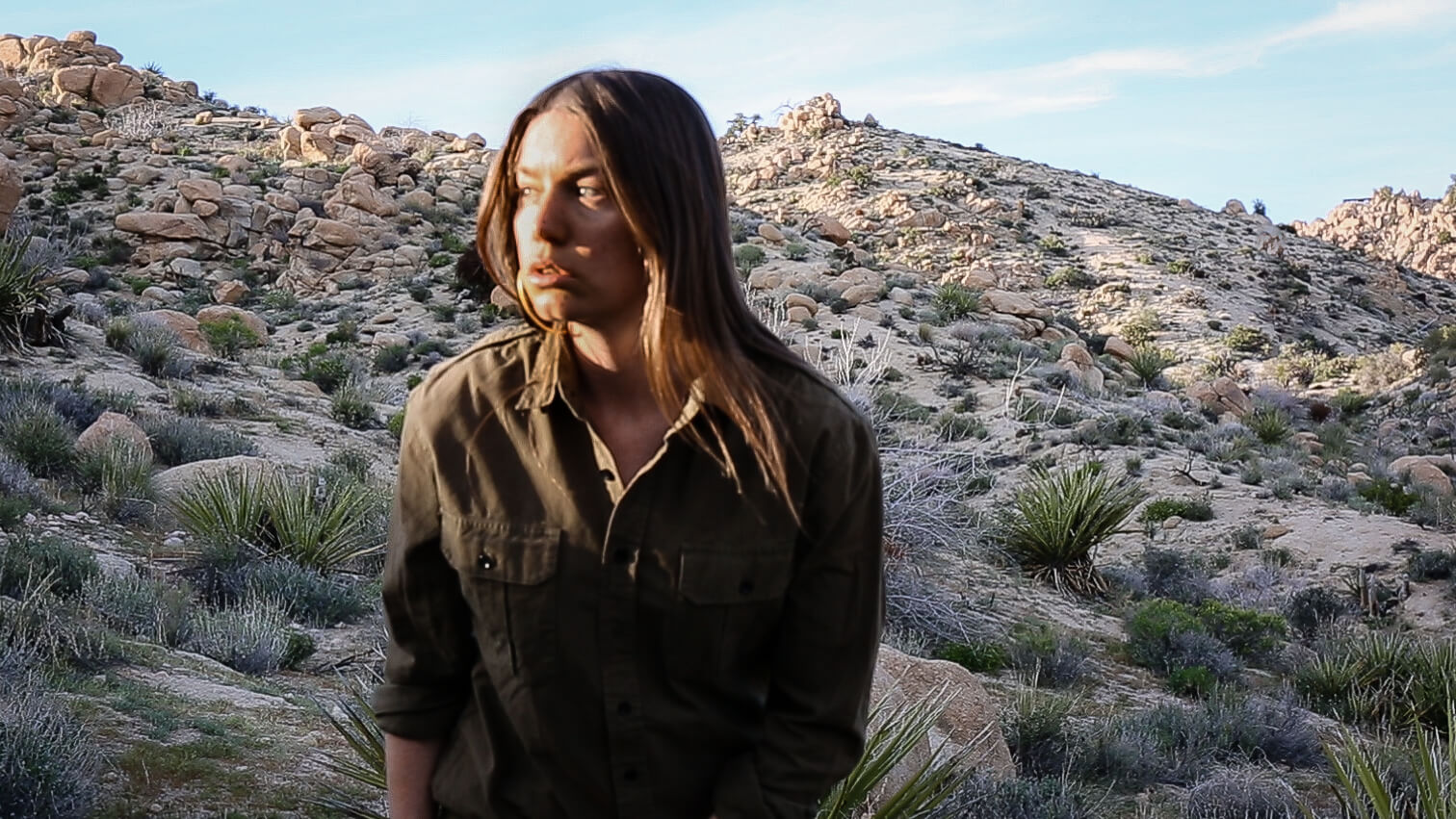 Tell us a little bit about yourself and what you do. I am an installation artist and a musician. As an artist, I focus on creating 360 degree sensual experiences.  My recent works were a lighted boulder field you can hike through, a hike in site specific sculpture, where I built 3 seven foot mahogany and glass pools, and new sculptures that are part of my Reflections on Artifacts series, designed to bring ceremonial fires into the modern age.  My debut record, Legends of These Lands Left to Live, came out last year.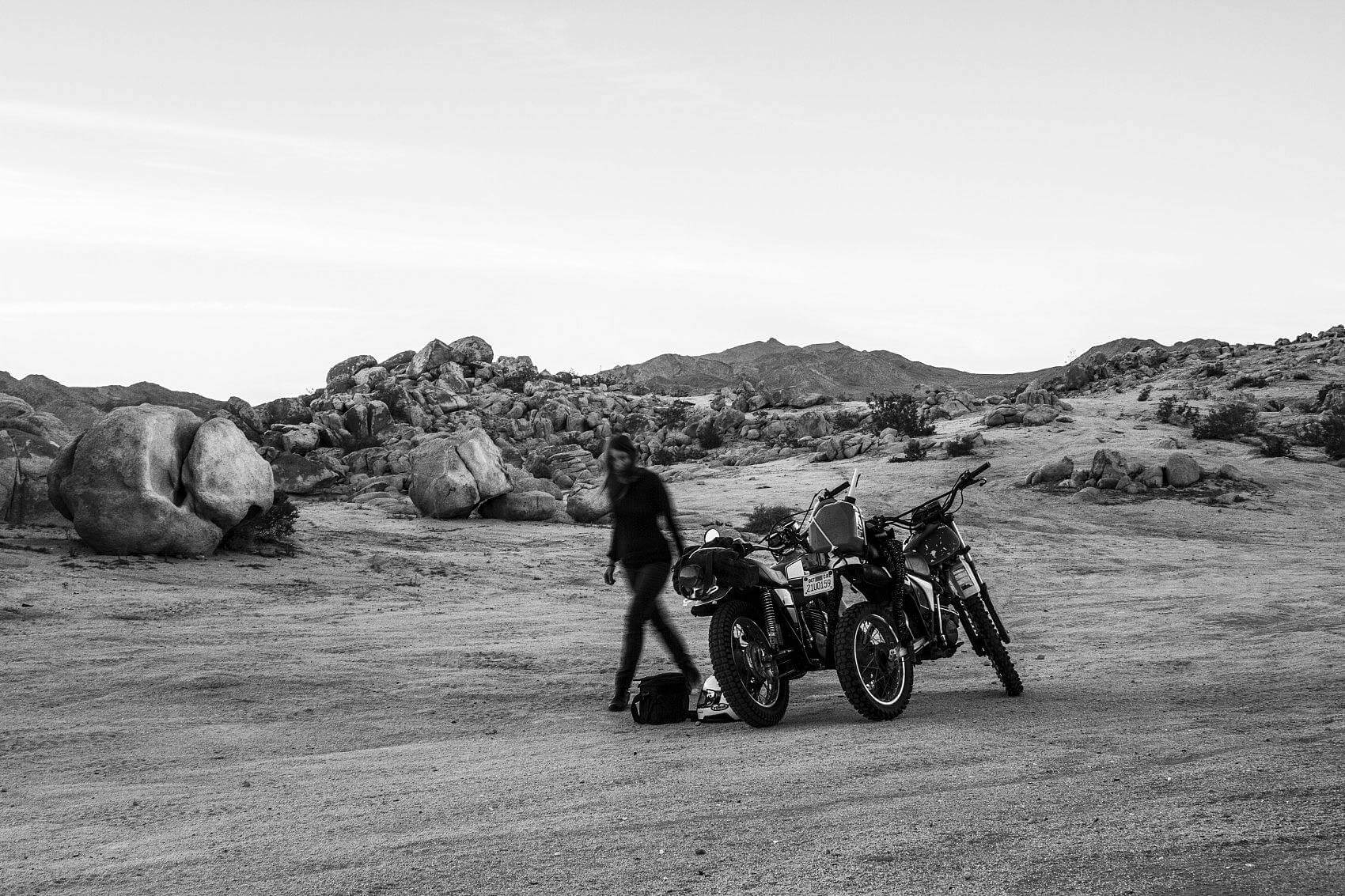 Top 3 favorite or most visited websites? I've recently been listening to some lectures from Yale, Khan, The Great Courses, Harvard and so on via iTunes U and Audible.   It's pretty cool to access the lectures that are focused on teaching you, rather than the pop culture entertainment options that seem open to us from all the media outlets. I love learning.  Occasionally, I'll check out The Guardian, NPR, the NYT and the WSJ to catch up on world events.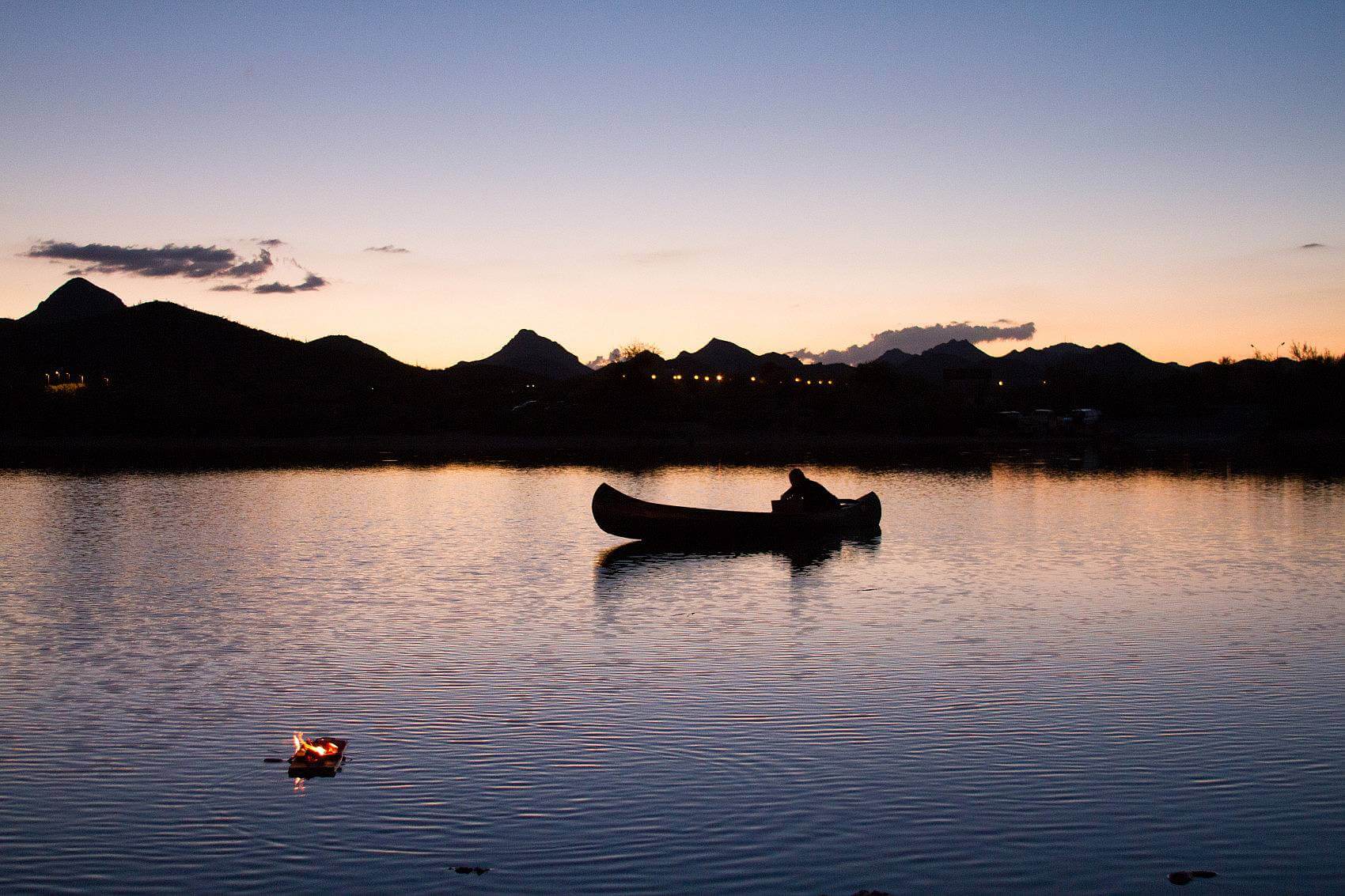 How has living in LA affected your work? Los Angeles has a rich history.  The Light and Space artists are definitely influential on my work.  The California Design Show at the LACMA a few years back was definitely influential on my work.  The lifestyle and paradigms out on the west coast have certainly influenced my work as well.  The film industry is here.  I have worked in the art department working on sets and as an art director.  I got into riding motorbikes and surfing out here.  I recently did an artwork in relationship to Michael Heizer's Land Drawings, using my dirtbike.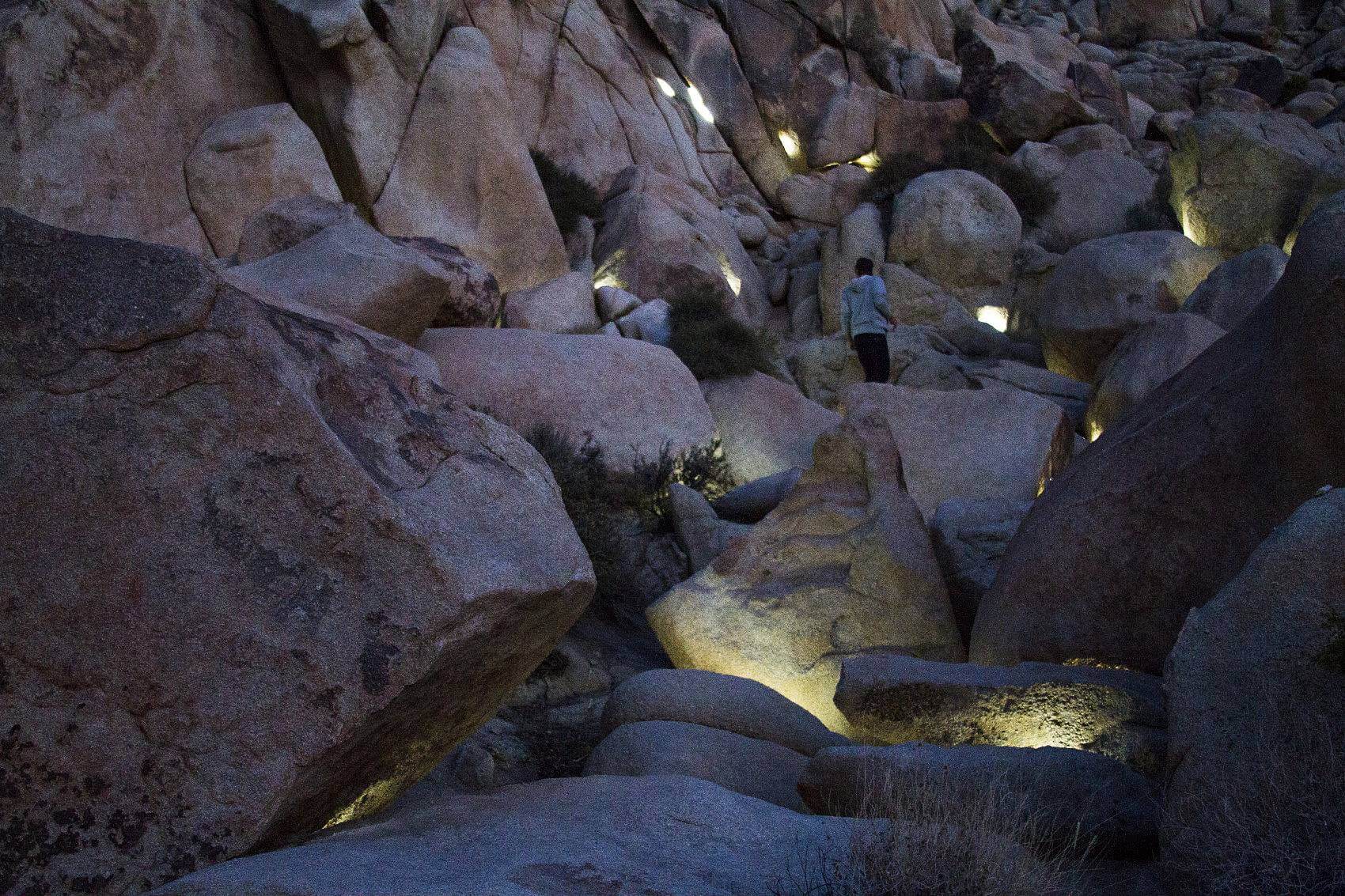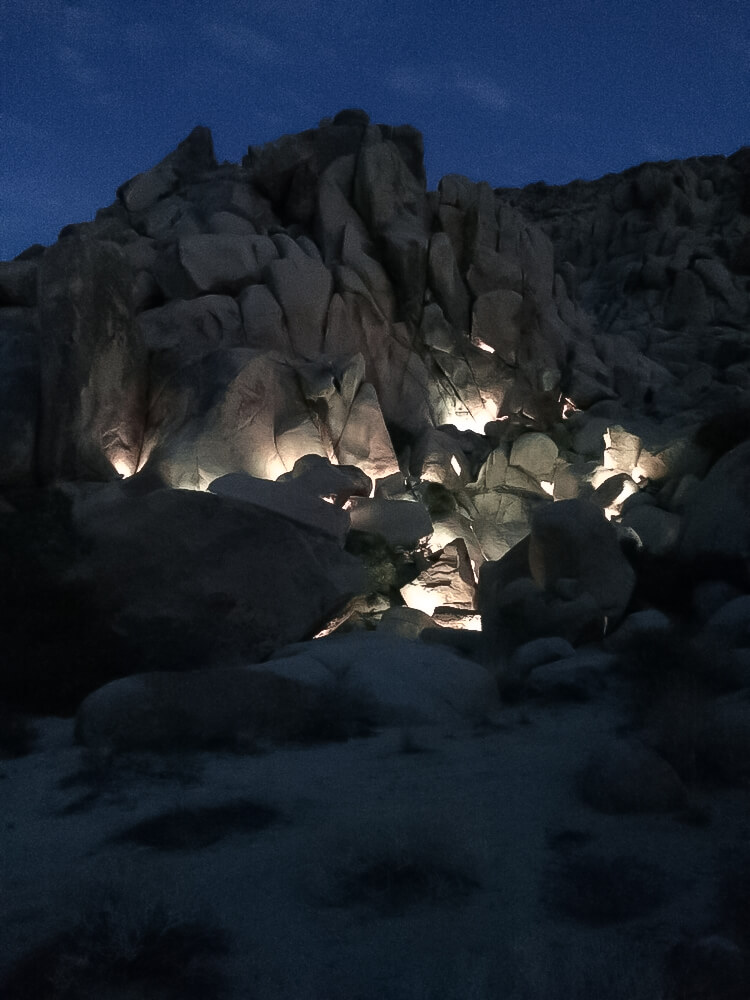 What kinds of things are influencing your work right now? I recently spent some time on a safari type trip in South Africa following around a ranger and a tracker.  I've have studied primitive skills and tracking on and off for the past 10 years.  But we were up at dawn following the tracks of hyenas, leopards, rhinos, lions, jackals, and so on observing the weather patterns and how they influenced the movement and behavior of the animals.   When you spend time in one ecosystem, you start to see and understand the landscape.   This is a real shortcoming we have in our modern age. And it's quite an experience to be spending time with the people who have been keeping these ancestral traditions alive, since my ancestors split off.  Other things that are influencing my work these days are populist art movements, rock n roll, vanguardism, electricity, Mexican history and festivities, people getting together, fun, and throwing parties.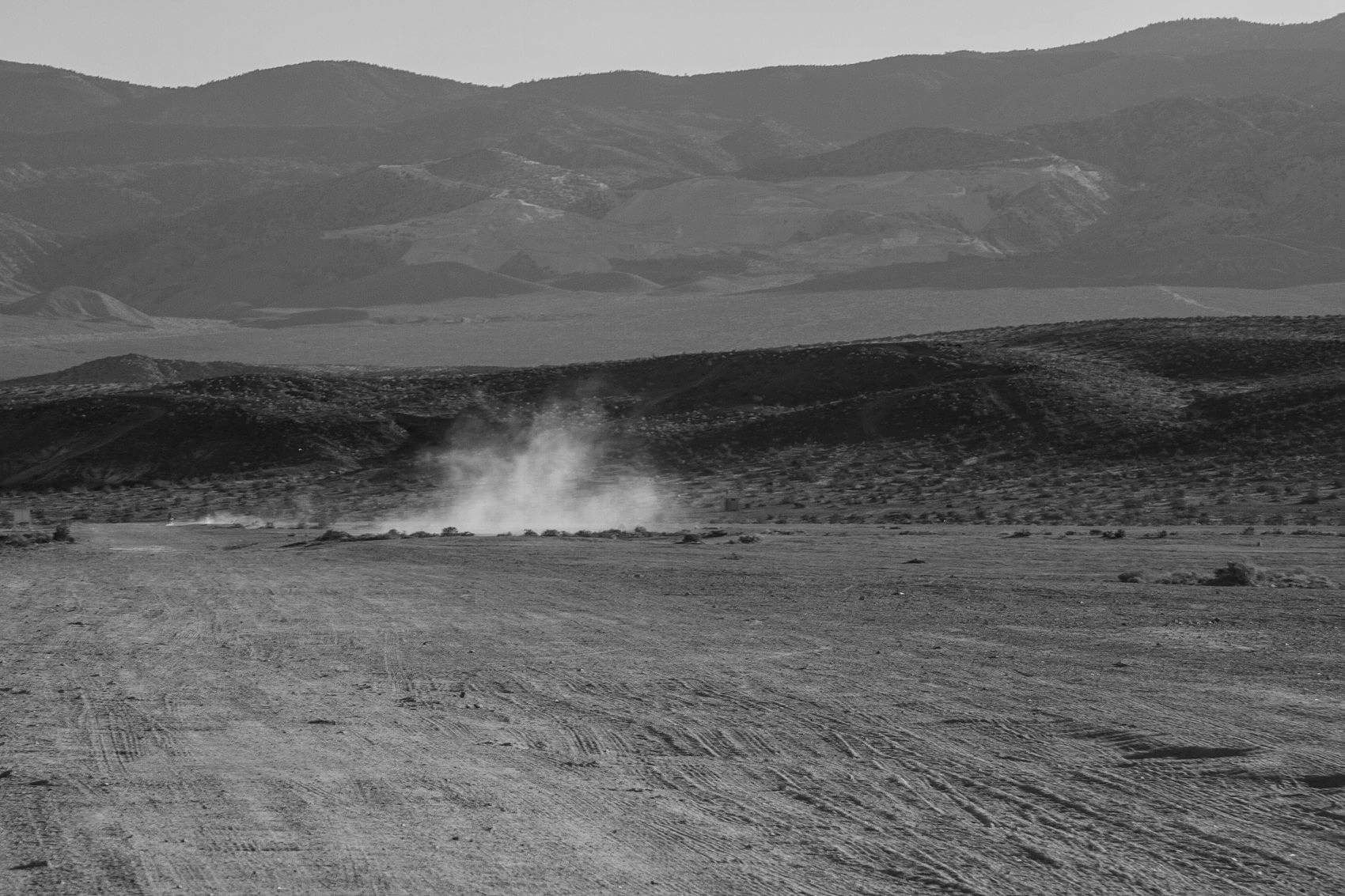 What are some recent, upcoming or current projects you are working on? I am currently working on a new series of sculptures, that bring some of my sensual installation work into the gallery and a couple of new perceptual works.  I have an installation coming up – where invitees will be invited to a hike in location for a light sculpture Environment.  In 2017, I will be installing some sculptures into a new exhibition space called Atelier in Los Angeles with Tappan. I am the co-editor of a magazine which talks the future of shred in a cross-subcultural context and platform and we are working on a new one.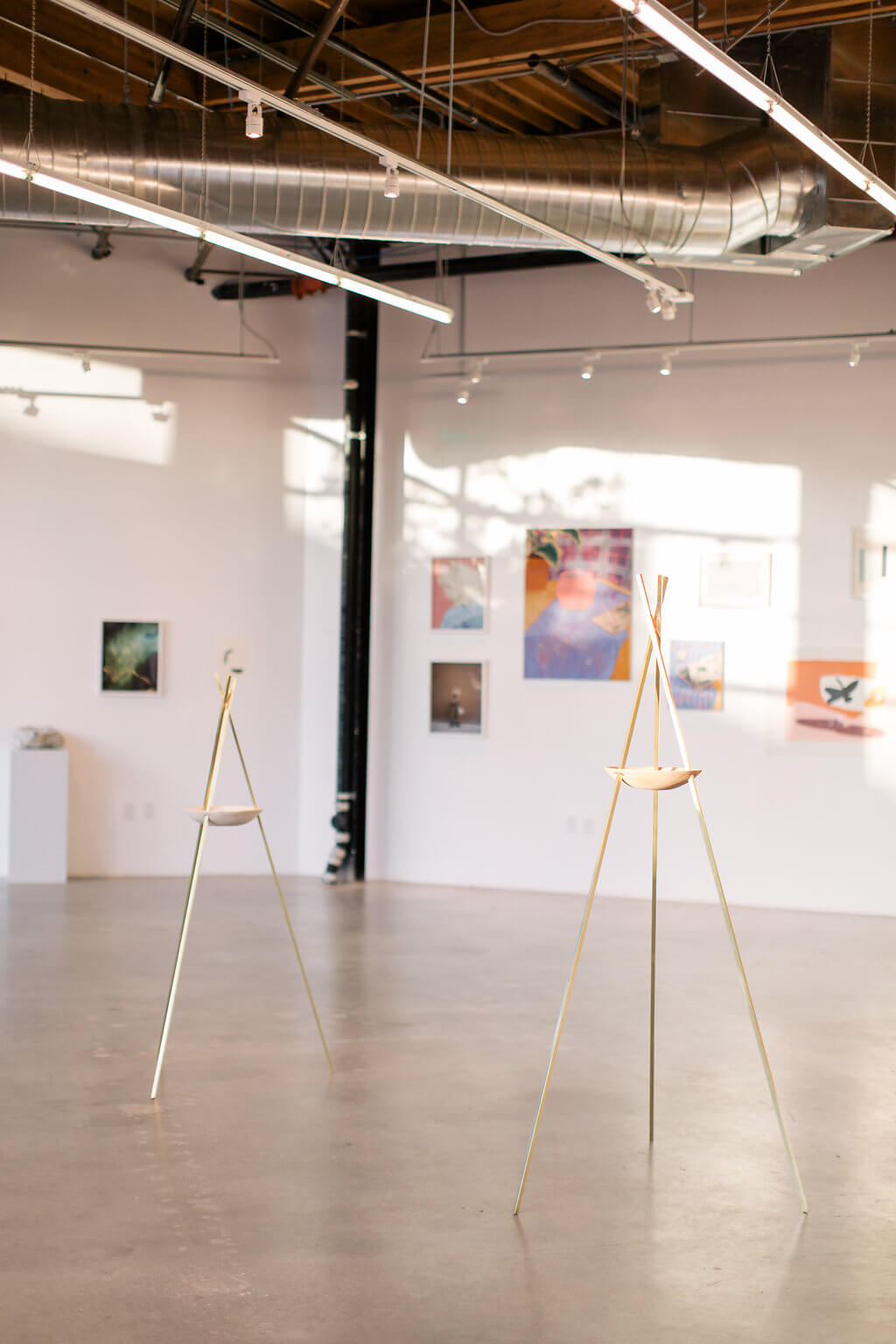 Favorite taco? Some friends and I built a 30 foot table at the top of this hill in the Sonoran desert once.  It was arduous carrying 30 foot oak planks uphill through the desert; your friend 30 ft in front of you would turn and you would get smashed into some cactus – it was pretty fun.  It was sort of a tribute to Gordon Matta-Clark's food.  My friend's John Zucchi and Claire Mclane brought some Javelina for tacos.  We had some Barrel Cactus as garnishing.  The memory is really rich.
How did your interest in your work begin? I studied film and physics at NYU.  When I graduated I loved the collaboration in filmmaking, but wanted to make works that were more experienced based.  So I began making installation works, and sculpture.
If you could go back in time and experience one day in history, which day would that be? I am extremely interested in history – particularly ancient history.  It would be really hard to choose.  I would love to visit the library in Alexandria, attend the fifth Solvay conference, track with the bushmen of the Kalahari and the Apache, visit the indigenous in early Oceania, sail across the Pacific in a Reed boat, see Jimi Hendrix perform.  I could go on and on.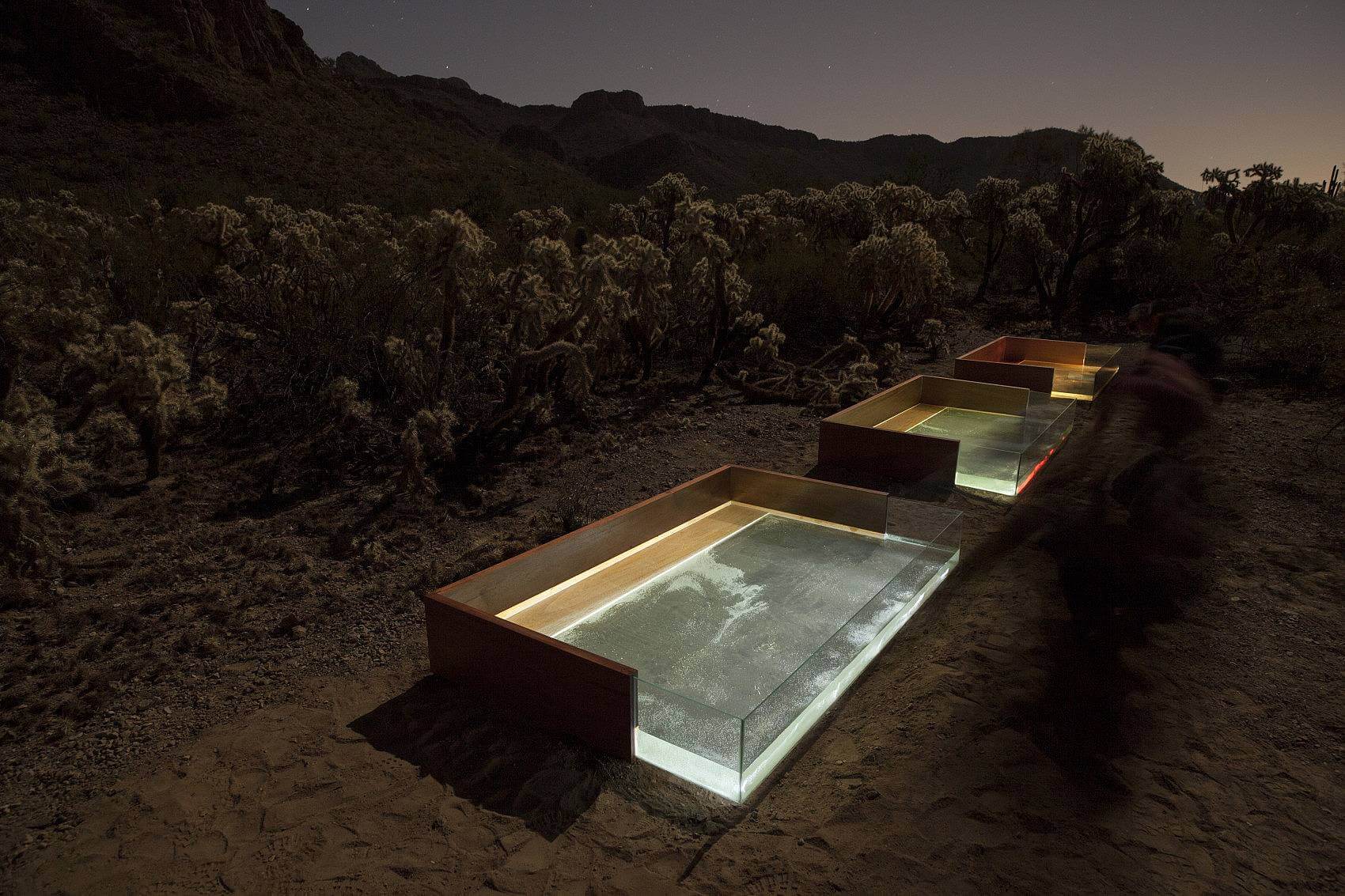 How long have you lived in LA and what brought you there? I began taking jobs in the art department before I moved to LA.  I worked under a couple phenomenal production designers, just assisting.  One in particular, really took me under his wing and taught me a lot about how to build sets and pull off the epic stunts of filmmaking.  His name is Rob Pearson.  He is a phenomenal artist.  I am very grateful for being able to work with him.  I got to work on some great projects with him.  We would build these amazing sets, sculpting massive rocks that get cut from a robotic laser, freezing and breaking tar, designing explosions and car crashes, using 3d printing, or building an entire underwater set.  I moved to LA to work and learn from him.  That was about 5 years ago.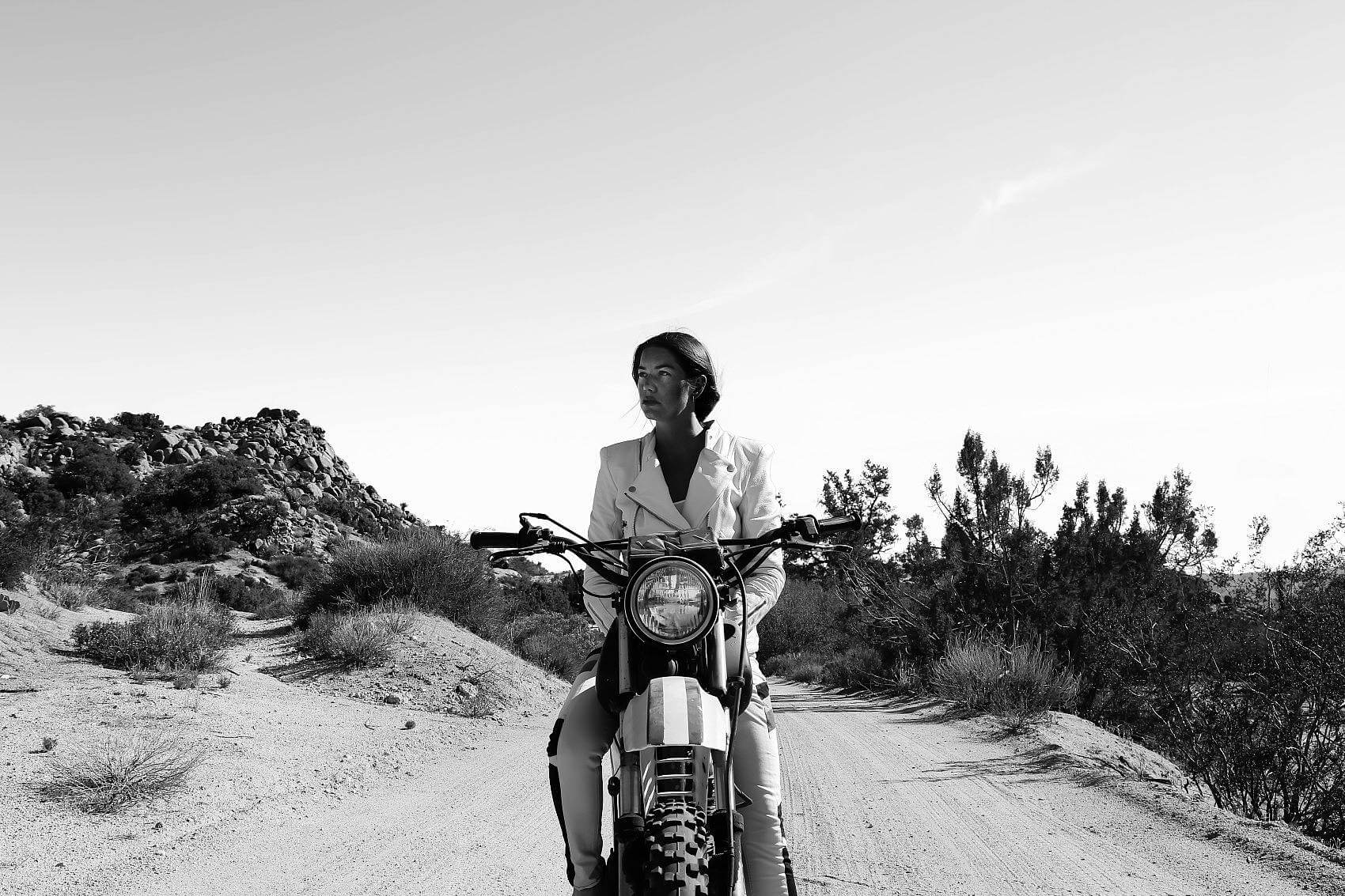 What do you want a viewer to walk away with after experiencing your work? Depends on the work.  Most of my works are sensual, designed to invoke awareness, sensual experience, and/or latent instincts.  Sometimes we talk about our primitive selves as dark or savage, but I think we forget to think of our amazing heritage, of being able to survive on the earth;  The acute awareness, sensual understanding, and instinctive knowledge base.  A lot of the work I have been working on is intended to evoke and bring to the surface some of these more wild experiences.  That said some of my works are more celebration oriented, designed to inspire and provoke fun.  Others are more Conceptual, designed to make one reflective.
What's your absolute favorite place in the city/the world to be? Tahiti.  I love the water life and the tropical plants.  
What are you really excited about right now? The movement to leave our phones in the other room, and just hang out and talk.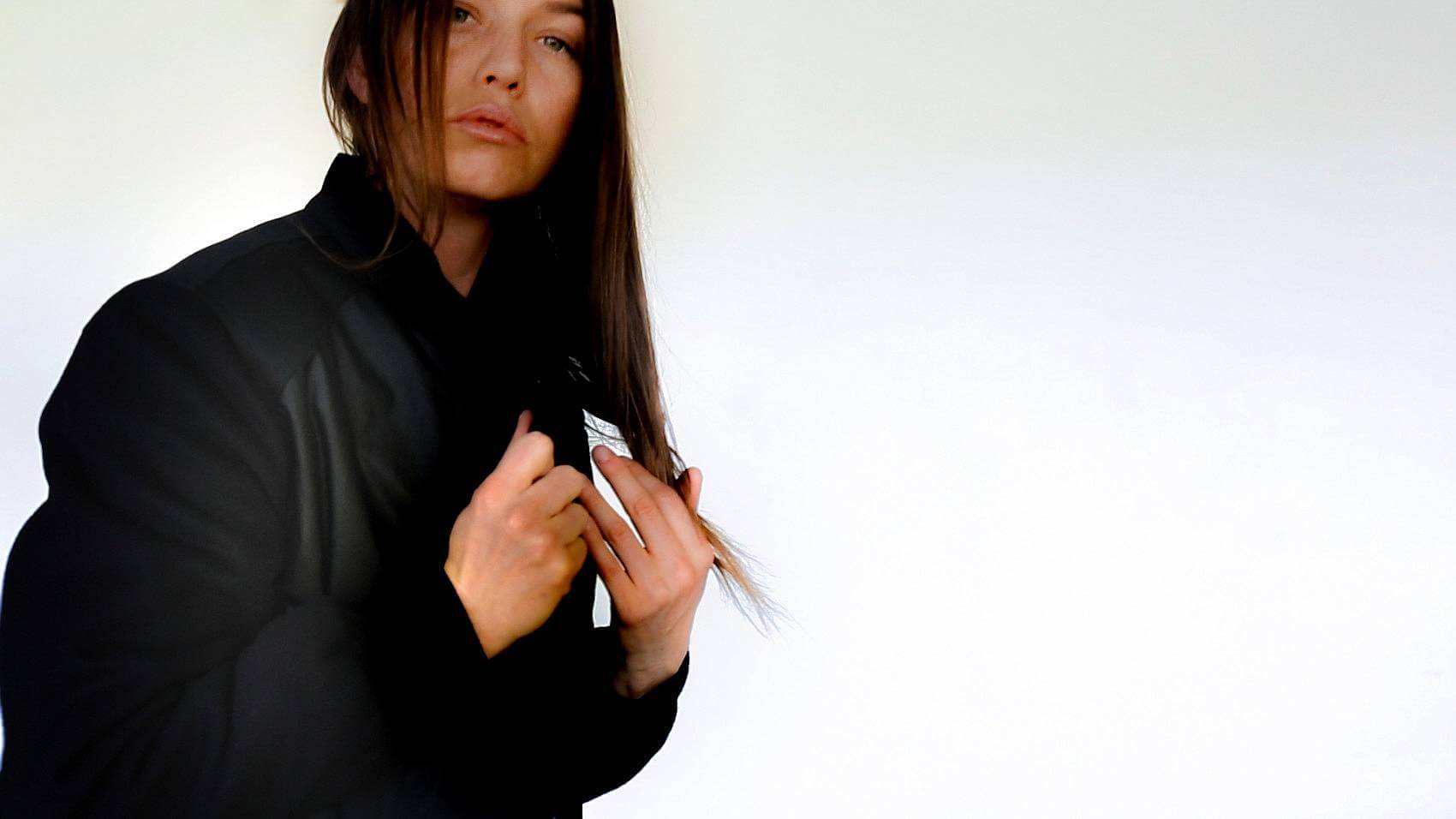 What do you collect? I have a century's worth of National Geographics.  I also collect arrows and artifacts from my travels.
Can you share one of the best or worst reactions you have gotten as a result of your work? When other people are inspired, that is such a phenomenal feeling.  I measure the success of my work definitely by this quotient.  I have been very fortunate to craft experiences that get people to get out of there typical ruts and the parties get pretty inspired and wild.  That is my favorite reaction definitely.  I see myself as crafting the backdrop and instigation for these type of experiences.  Also, I had a lot of amazing response from journalists and music listeners on my debut record.  That was pretty surprising and exciting to see people connect to the music.