What are some recent, upcoming or current projects you are working on?
I just finished the work for my next show – 100 Toothbrushes that opens May 31 in Chicago. I guess I have a dental hygiene fetish .
Recently I also started recording a new solo album. And am playing some shows this summer with my band Hunx & His Punx…. quite possibly in Chicago… announcement soon. Also working on launching an online ceramics shop of my own work and have some other solo exhibitions in the works for next year.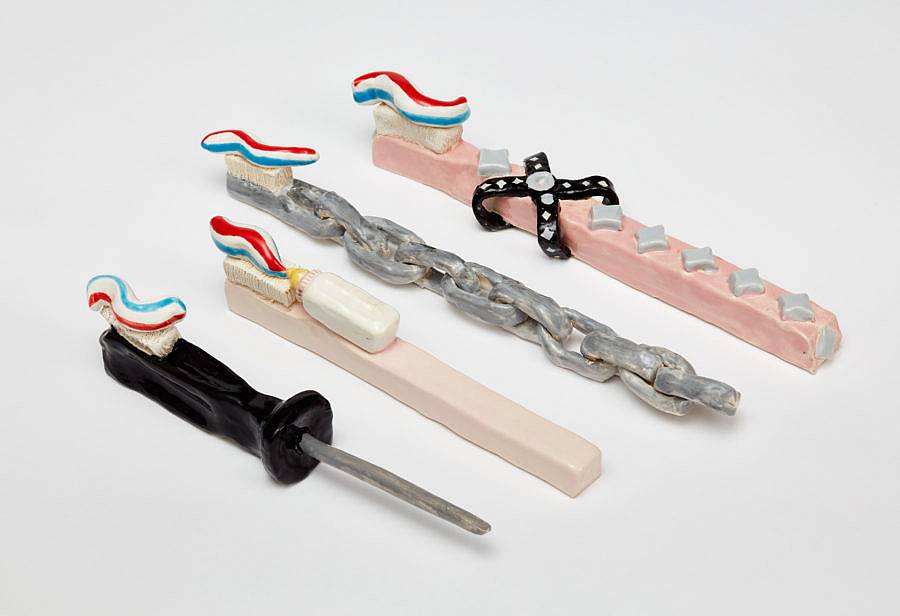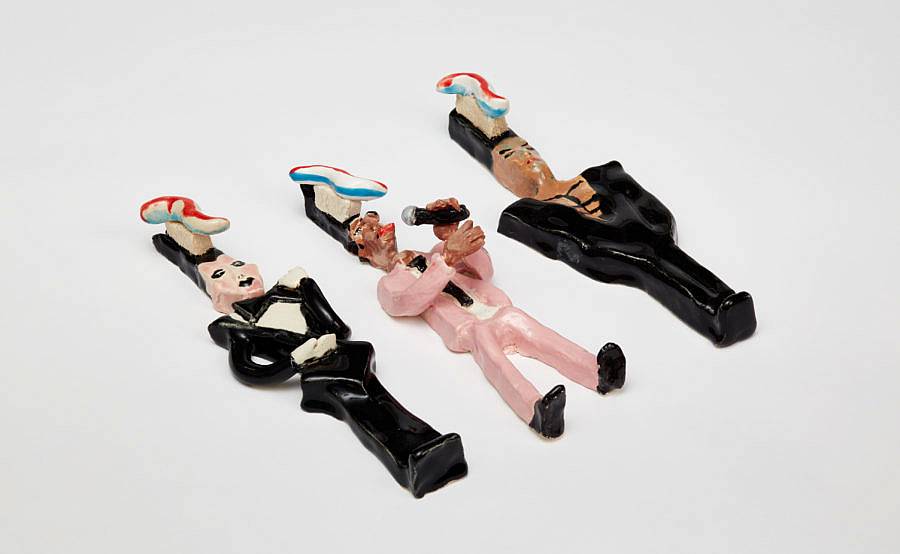 Who would you ideally like to collaborate with?
Amy Sedaris
Your work takes form in many different ways, which material or process is your favorite to work with? Do you see your music, for example, as different than your ceramics, or does it all exist in the same world for you?
It's definitely all one world for me. But I bounce between different materials based on mood and what I'm obsessed with or what's bringing me down at the time. Lately ceramics and musical equipment  have been my favorite materials / tools. It's nice to have the option to switch it up constantly.
Can you talk a little bit about your upcoming show at Soccer Club Cub in Chicago?
It's called 100 Toothbrushes and it is quite literally that. 100 ceramic toothbrushes, each one unique. There are also fantasy dentist office paintings and some large sculptures and other surprises. I did the show to get over my toothbrush obsession / fetish. I'm not sure if it worked.  I will also be performing some new songs at the opening.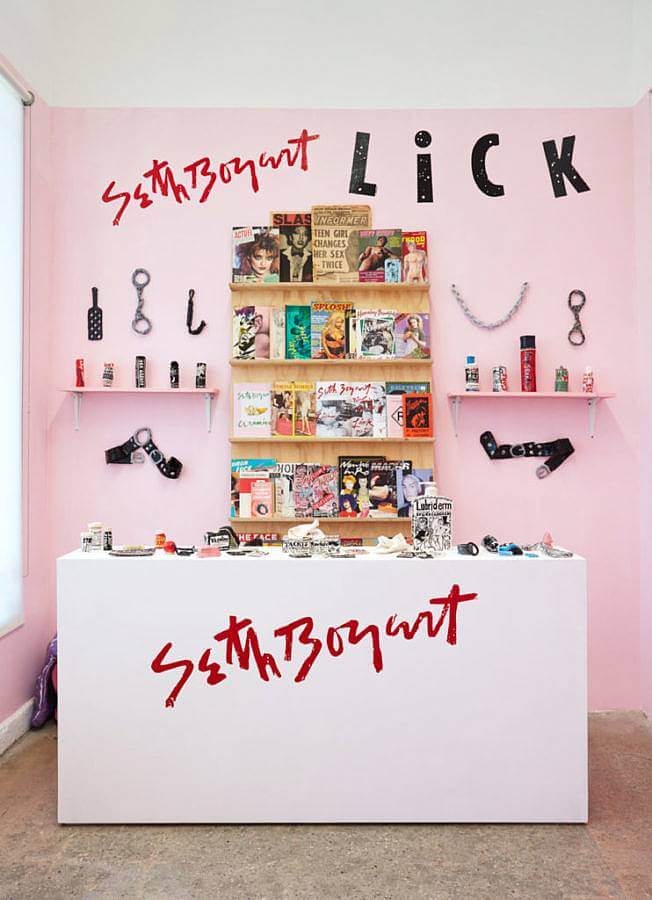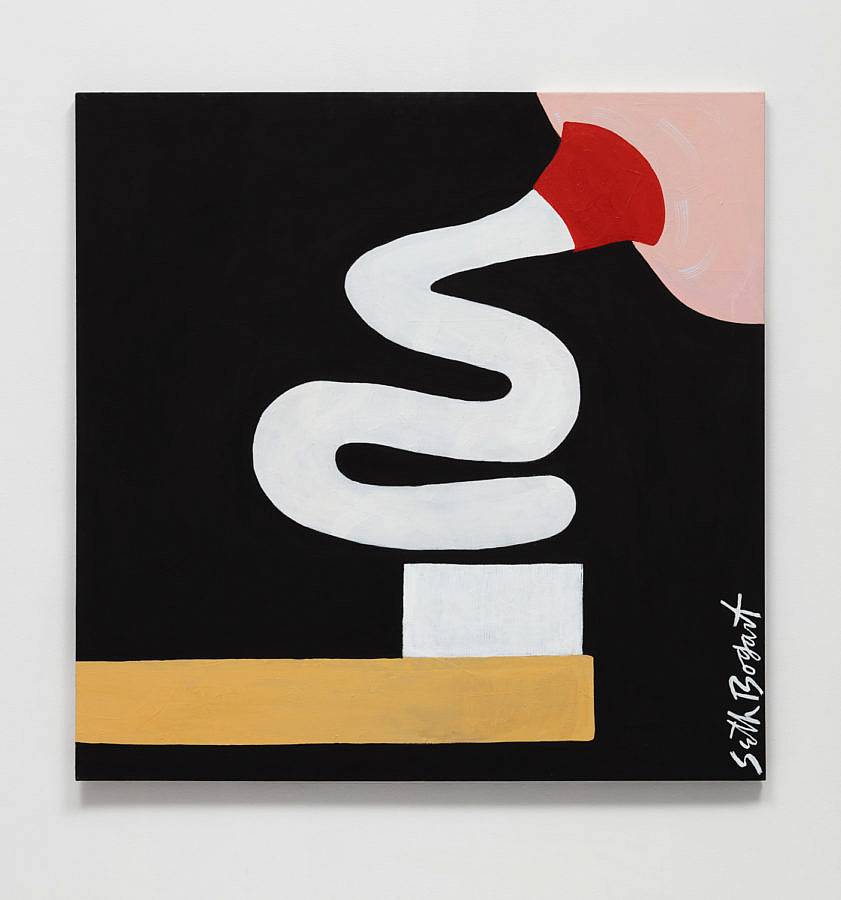 Where's your favorite place to be in the world?
Provincetown or at home in Eagle Rock with my dog and boyfriend .
What do you collect?
Not much! Although I have a fetish for zines, porns, magazines and books…. and collect those.  But in general I am not a fan of collecting much. I love when people have insane obsessive collections. I  moved so many times that I kinda gave up and started giving everything away and leaving it on the street for someone to find. People will take almost anything if it's  on the street. Even a guitar amp that has a sign that says "bed bugs" ha.
Who are some of your favorite artists, designers, or musicians and why?
My friends Peggy Noland and Christine Stormberg are very inspiring – they make the coolest stuff and rarely try or care to have it be in galleries. Another of mine- Alake Shilling-  is a next level painter. I love Matt Connors and Katherine Bernhardt for their paintings as well. Jeff Cheung of Unity Press / Queer skateboarding is an incredible artist and really represents everything I think and hope the future will be.  I also have been a huge admirer of GB JONES for a long time and think her work is very underrated. And Vaginal Crete Davis always and forever.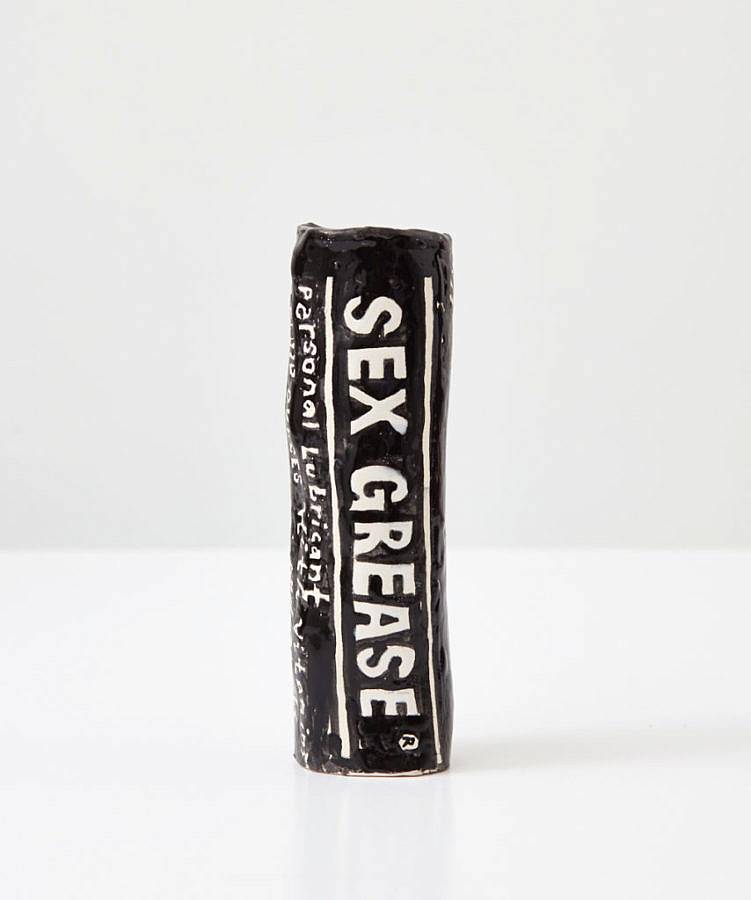 What was the last show you saw that really stuck out to you?
Alake Shilling "Monsoon Lagoon" at 356 Mission.  Magdalena Suarez Frimkess at South Willard. Laura Owens at MoCA. I wish I made it out to more shows. I really wanna see one that's in LA right now by Genesis Belanger. Her ceramics make me sick they're so amazing.  I also love Weirdo Night which is a monthly nite of all kinds of performances , hosted and created by genius Dynasty Handbag in LA.
What are some challenges your see artists/musicians struggling with these days and how do you see it developing?
I mean money is and has been a struggle and probably always will be!  Rich white dudes have been fucking everything up so so long. For so many people. I don't see it ending well. We will all be owned by Amazon, Uber, Netflix and Apple and a few others eventually.