Can you tell us a little bit about who you are and what you do? 
We are curators who promote the work of young and avant-garde clothing and accessory designers with a DIY approach and quasi-punk ethos. Over the past two years, CAFÉ FORGOT has evolved into a series of ephemeral shops throughout New York.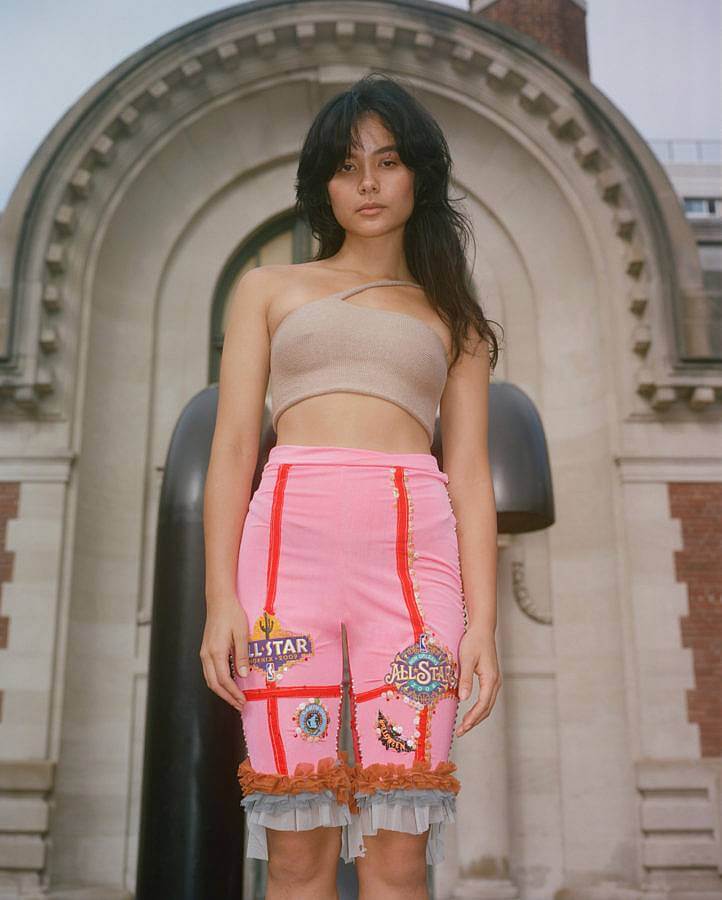 How did CAFÉ FORGOT start?
We have been friends since high school in Brooklyn, New York, where we founded the high school fashion club. We attended Reed College together where we talked incessantly about working on collaborative fashion projects. When we moved back to New York after college, we conceived CAFÉ FORGOT. We were inspired by the many friends who were making incredible clothes and accessories yet did not have an outlet for their work. Our goal was to create a dynamic space to show and share truly interesting fashion and to hold special events to introduce designers to a wider community.
What are some recent, upcoming, or current projects you're working on?
For its first outing away from home, CAFÉ FORGOT opened in Portland, Oregon, on May 17 at Stand Up Comedy. SUC and CAFÉ FORGOT champion forward thinking design and approach presentation from parallel conceptual views.
Recent CAFÉ FORGOT outings include Picture Room, a fine art book store in Brooklyn, NY, and a Valentine's Day event at Tuza on the Lower East Side, in Manhattan.  After the spring shop in Portland, we will return to New York to host a month-long shop in August. We have a punk show and a scent in the works for that location.
CAFÉ FORGOT seems to hold a unique and special place within the fashion and art marketplace, can you expand on what role you see CAFÉ FORGOT playing? And why is this role so important?
We consider the work of our designers to be at the intersection of fashion + art, and our job to be fashion + art curators. While we don't draw a distinction between fashion and art, we maintain that galleries can be cold, sterile spaces, but in a clothing context, the interaction of conferring with others, selecting and trying on clothes supports a warm, communal ethos where the interaction with the object is personal because it is made by an artist and worn next to the skin of an art lover. We don't operate by seasons, and designers don't have to make a whole collection. The emphasis is on one-of-a-kind pieces that are really special. In this respect, CAFÉ FORGOT is different from other stores and more like a gallery.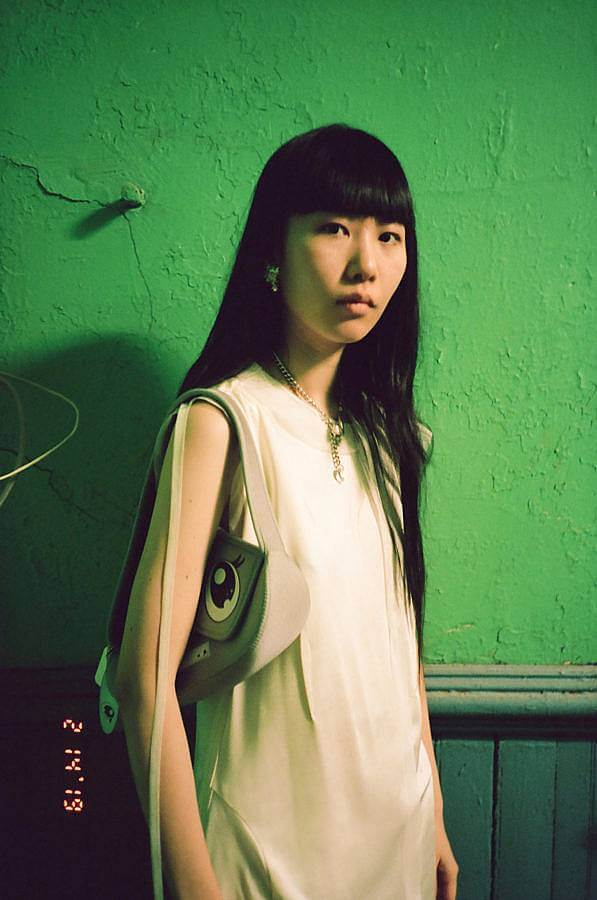 Is it difficult having a project that exists in in a bunch of different spaces (physically and metaphorically)? What are some of the benefits that come with embodying a "pop-up" ethos?
We began by hosting temporary shops around New York City because we had zero financing, and, therefore, couldn't afford a permanent location. Also, time was an issue because we both have full-time jobs in addition to Café. We've discovered that moving location for each shop has allowed Café to reach new audiences and take risks that would have been prohibitive in a shop with a permanent lease. Having an end date also creates a special event vibe and buzz which results in a big bump in our supporters for each shop.
Despite the advantages of our current temporary status, we do aspire to having a permanent shop soon because we want to expand our community-based focus. When we held a two-month long shop in Tribeca, NYC, we hosted a comedy show, wine bar, and an opera night. We would love to be able to host more of these live events because they bring the CAFÉ FORGOT community together in one place to connect and have fun. A couple of ideas we have are a weekly book club meeting and figure drawing classes.
What would be your dream collaboration?
Some style icons we admire and would love to work with are Sky Ferreira, Bria Vinaite and Kathleen Hanna. We would also love to work collaboratively with art institutions and galleries in New York.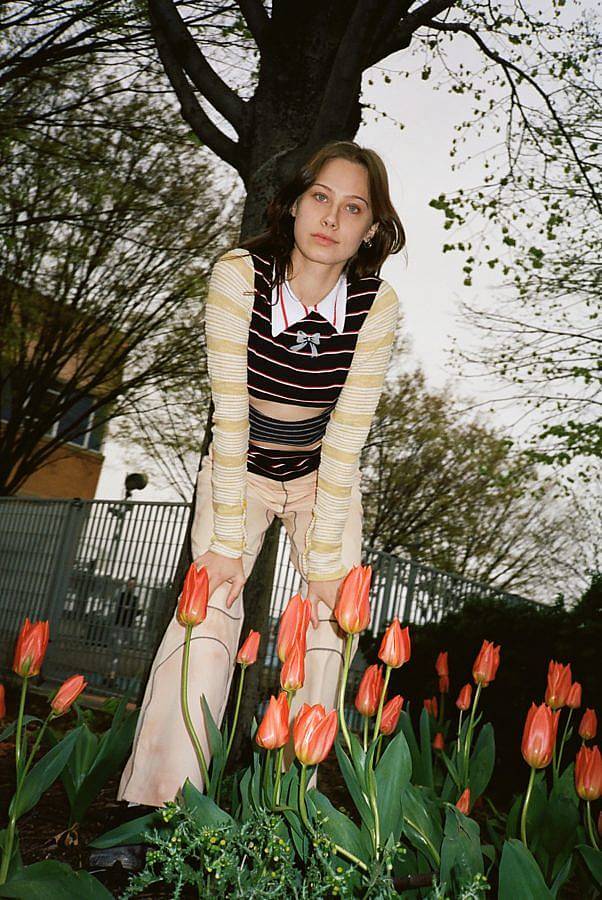 How do you conceive of and produce your photoshoots? What's the process like?
We keep the shop alive and get people excited about the new designers we are carrying through photoshoots between the shops.  In many ways our photo shoots helps to foster relationships with customers, designers and artists and expand our network.  Our process is very organic and often we will get to know a customer and ask them later to model in a shoot or contribute as a designer.
Do you see Instagram changing the fashion world/industry?
Instagram is very important to the project. While we don't do E-comm, focusing instead on the experience of visiting CAFÉ FORGOT, we like to include followers from all over in the experience through Instagram. We create impromptu photo shoots in the shop which often attract a lot of attention from the online community. Often, after shoots, we get a flood of people wanting to buy pieces they have seen on their friends on Instagram. Instagram is also how we meet new designers. Many people have no other way to show their work, Instagram has helped designers to expand their network  and sell their work.
What's your favorite project you've worked on together?
Apart from the curatorial process, one of our favorite projects was working on a comedy night at our Tribeca shop last august with friend and comedian Ruby McCollister. The performance was called, The Night You've Been Waiting For, and featured performances by five comedic acts: Leah Hennessey and Emily Allan, Larry Owens, Peter Smith, Amy Zimmer, and Ruby McCollister. All the comedians dressed in CAFÉ FORGOT clothing for the performance which really animated the work of our designers in a new way.
Which artists or designers are you really into right now?
There are some really interesting things going on in Australia right now fashion wise. For example, Maroske Peech, all is a gentle spring, Nicole van Vuuren are some of our Australian designers. We are also excited to be carrying a new Australian designer, Karla Laidlaw for the first time. Her work is playful, exciting, clever, explosive and therefore fits the CAFÉ FORGOT spirit. She recently graduated from fashion school and, apparently, when presenting her grad collection she was asked where she would sell her work if she could, and she said, CAFÉ FORGOT. CAFÉ FORGOT is self-selecting in that way.  If someone truly loves CAFÉ FORGOT they are usually right for it.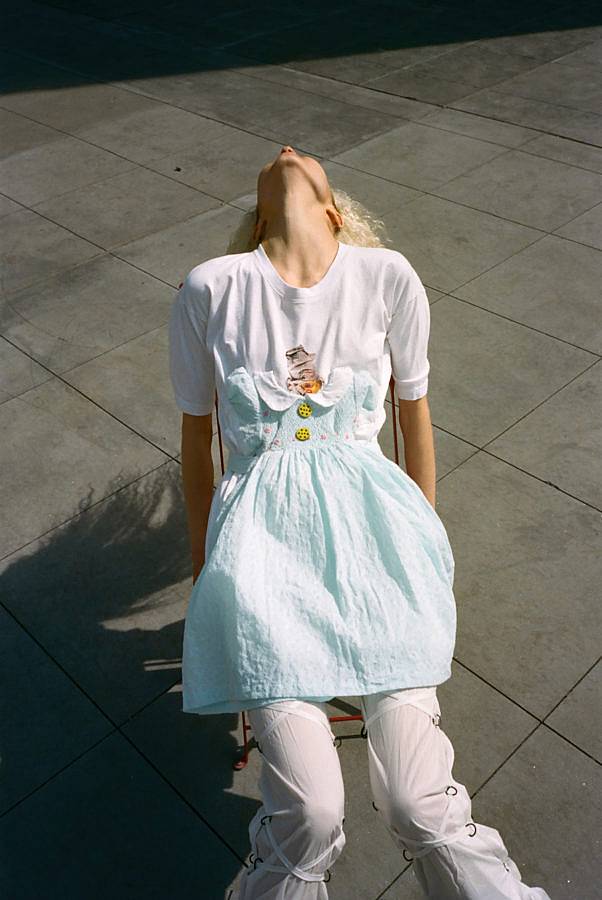 How does living and working in New York affect what you do? Do you think Cafe Forgot could exist outside of New York?
 We both grew up in New York. A lot of our designers grew up here with us. Marland Backus and Piera Bochner were best friends of ours in high school and even in our fashion club. But since we both went to college in Portland, we are interested and open to other cities too. Instagram allows us to expand beyond New York while still maintaining our emphasis on DIY and human interaction.
What's the last show or collection you saw that really stuck out to you?
The Lou Dallas, Unlimited Night show really stands out to us. Raffaella plays with fantasy and the baroque in a way that we love.
What are your top 3 favorite or most visited websites and why?
Vita — besides Netflix, Gmail and Instagram, the Mirth Vintage e-comm site. I used to work there and founder Lauren Moetell has a great eye for vintage. I like to read Vogue Runway because it's a great place for quick fashion updates. (I was super excited when CAFÉ FORGOT was featured), and Fandango because I'm always looking up movies to see even though I rarely have time to go.
Lucy – This is really hard to choose. I definitely look at my email and go on Instagram quite a bit. I really enjoy reading articles online about a variety of topics and love when friends suggest reading to me, so often I am looking at quite a few online journals/ magazines. In addition to that I really like reading (and possibly cooking) recipes on saveur.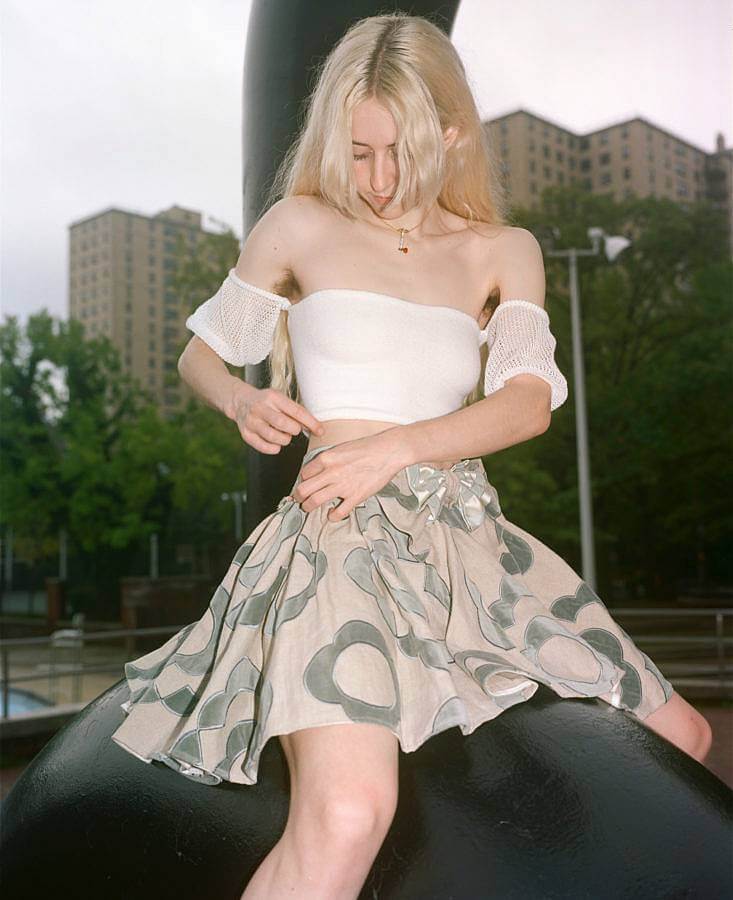 What do you collect?
At the end of each shop we like to buy at least one piece each. It's usually something really special that maybe didn't sell because it was more of an art piece than a wearable item. For example, last shop I (Vita) bought some Martina Cox lingerie with mini-sculptural ceramic figurines of men dangling from it. I (Vita) like to collect these pieces to remind me of each shop and to support the designers. I (Vita) usually will displays them in my apartment.
What was the last lie you told?
Vita- I try not to lie in general. It stresses me out way too much. Once in a while, I'll tell a weird lie because I'm lazy and don't feel like explaining some long story, so I'll just simplify my answer.
Lucy- I can't really remember. Sometimes I will lie about something in a really conspicuous and joking way with my friends for fun, haha.