Can you tell us a little bit about yourself and what you do?
I am a sculptor, living and working in New York City.
What is influencing your work right now?
I am currently interested in the roles black actors were given in American cinema during the 1950's and its effects on black viewers of that generation, in particular my grandmother and her relationship to Douglas Sirk's Imitation of Life (1959).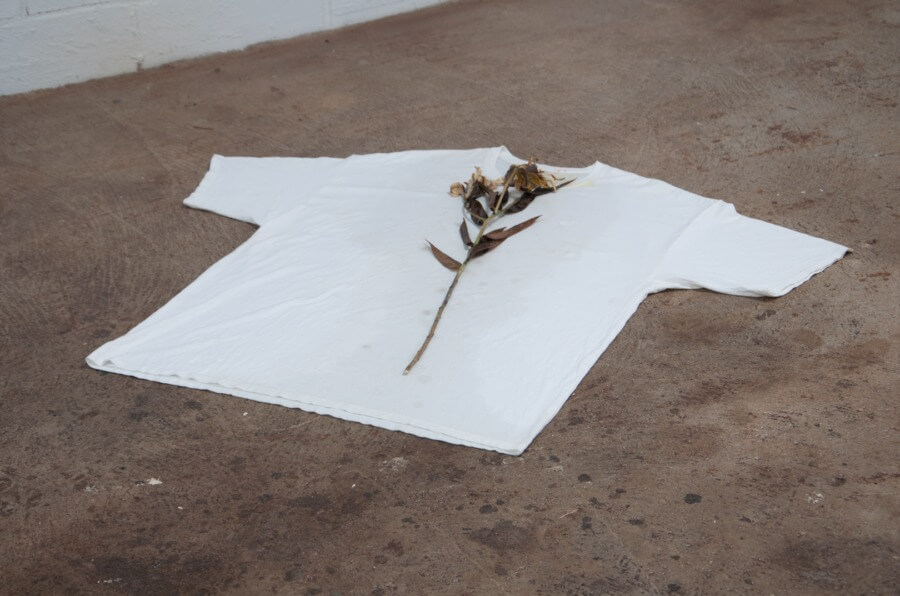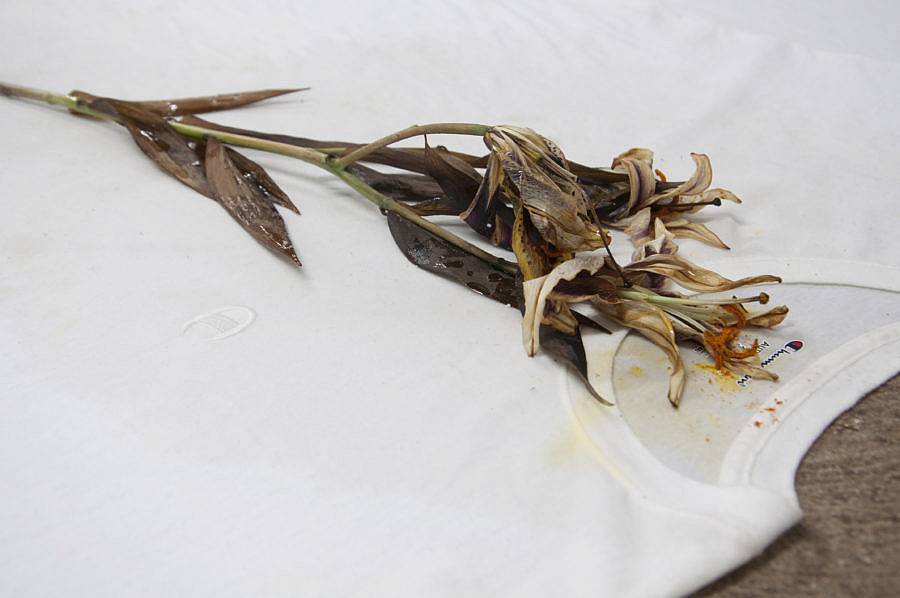 What are some recent, upcoming or current projects you are working on?
I am currently presenting a new body of work at NADA House, Governors Island with Jack Barrett. The concept of NADA House is pretty interesting, 45 artists were given a room in one of three colonial homes on Governors Island, New York and asked to activate the space with sculpture, painting and/or performance. The space is hunting, which I like. It was important to me that I create a quiet meditative installation that didn't compete too much with the decay or history of the space.
Describe your current studio or workspace.
For a few years now, I've been working out of my childhood bedroom at my mother's apartment, which is about 5 blocks away from my apartment in Harlem. It's been such a visceral experience, as a lot of my work stems from specific childhood memories, most of which were formed in that apartment. For instance, I'm working on a few yellow leather pieces inspired by my mother's yellow leather couch for a group show of black male artists at The Luminary Arts in St. Louis, MO curated by the incredible Katherine Simóne Reynolds. The exhibition, "Soft Scrub", focuses on the black household and the memories tied to them. For me, that yellow couch holds so many memories. My mother used to braid my hair on that couch while we watched reruns of The Jefferson's. We talked about everything on that couch.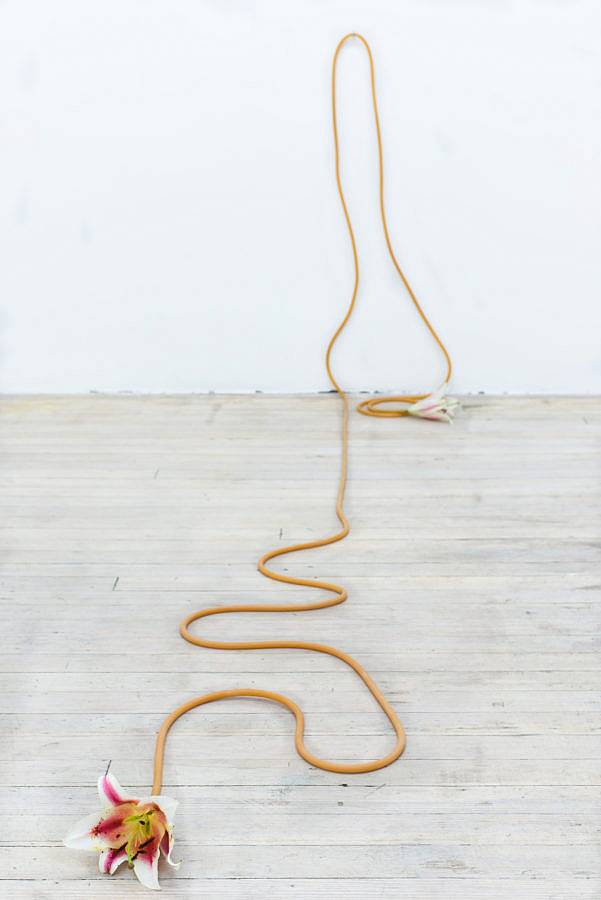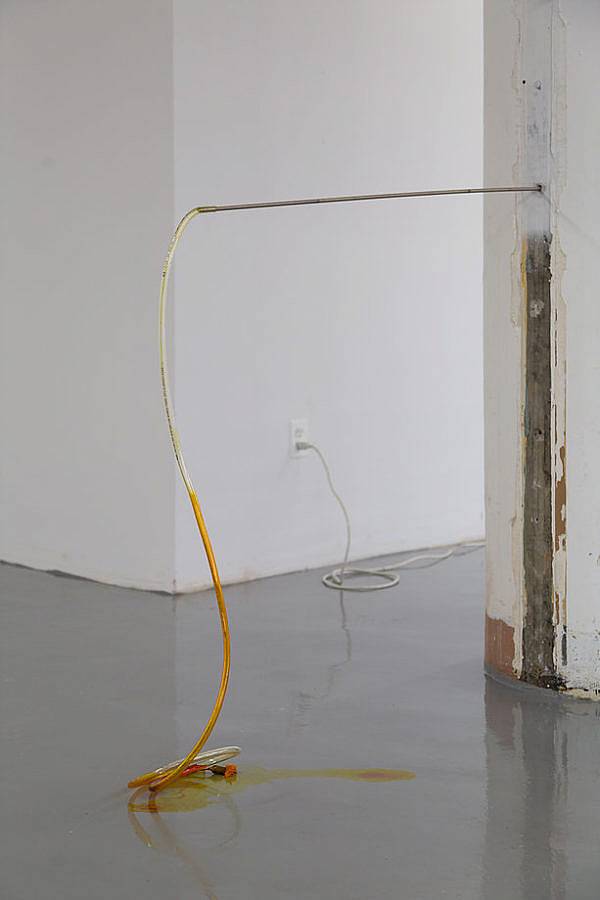 Who would you love to collaborate with? 
I adore Senga Nengudi!
What was the last exhibition you saw that stuck out to you and why? 
I moved to Boston in 2015 to remove myself from the over stimulant that is New York City and focus on my practice, fully. During my 6 month stay, I made an effort to not see many exhibitions but by chance, stumbled upon Anicka Yi's 6,070,430K of Digital Spit at MIT List. The materiality of that show was incredible; cellulose "leather" that grows from the bacterial cultures in kombucha tea, hair gel, menthol and plush raspberry carpet. I think about that show a lot.
What materials do you use in your work and what is your process like? 
I start with a particular memory, then from there, I journal, sketch, research, experiment, then edit. Specific memories dictate what materials will be used in a sculpture but queer identity also plays a role in my material selection. Even if the overt theme of a work isn't queerness, I strive to inject it into the piece. I like manipulating and engaging with materials and colors deemed 'effeminate' such as flowers, velvets, satins, hair gels, body oils, fur stoles, pinks and lavenders and pairing them with objects and materials deemed 'masculine' such as steel sheets/rods, athletic menswear and suiting to explore my queer identity.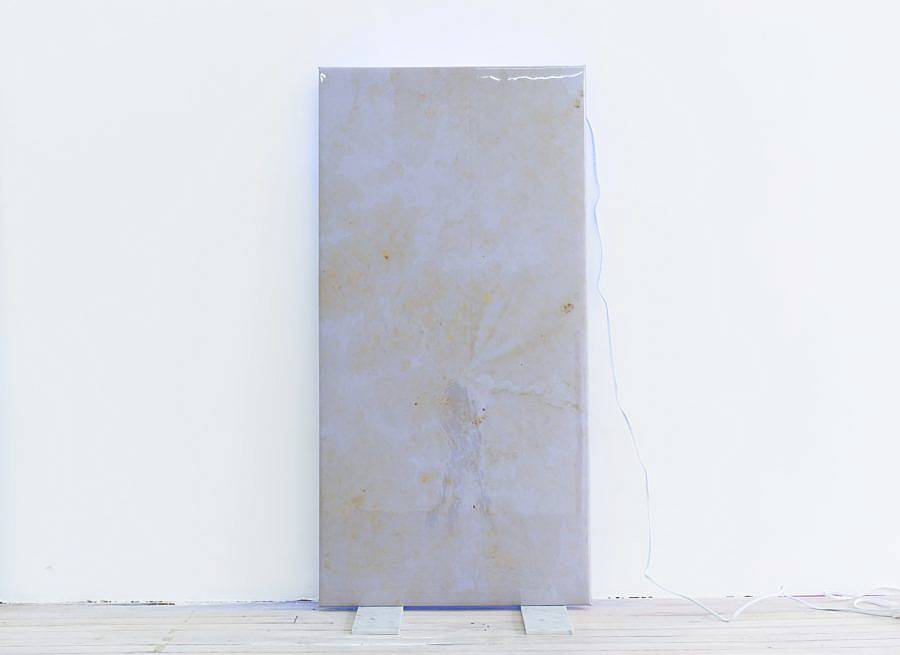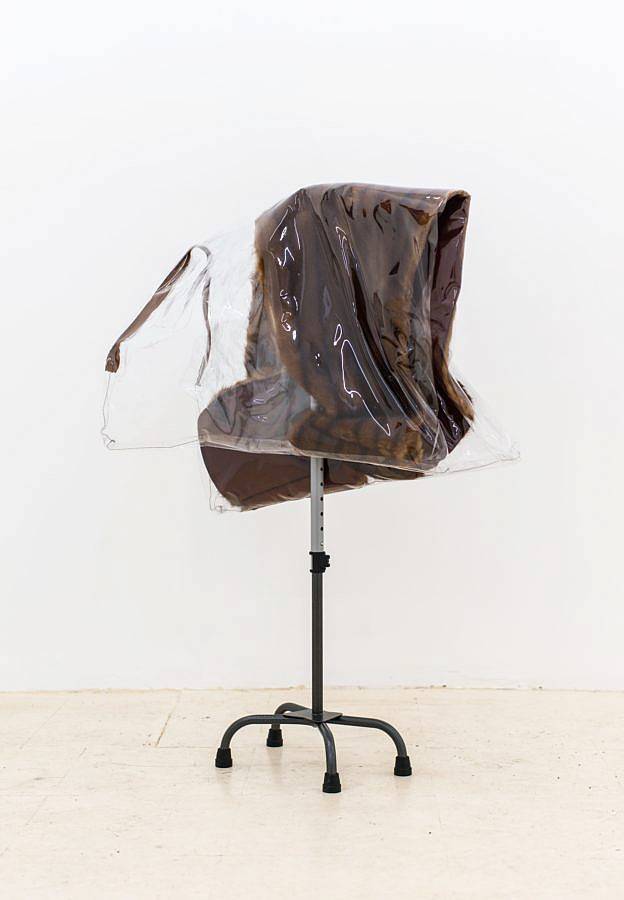 As a sculpture artist, how do you think about displaying and installing your work?
I LOVE a good floor and space for each work to breeeeeathe. Less is more. I think fewer works in a space forces the viewer to look deeper at each work and how they are in dialogue with one another.
What are some of your favorite books?
One of my all time favorite novels is The Street by Ann Petry (1946), a fictional novel set in Harlem during World War II about a black single mother working to support herself and son. The novel was Petry's debut novel and became the first novel by a black woman to sell over a million copies. I think this novel resonates with me so deeply because I grew up in Harlem and was raised by a single black mother. Also, Petry really knew how to paint a picture with her words—so descriptive! In the opening paragraphs of the novel, she depicts a cold windy day in Harlem impeccably, with such ease and color.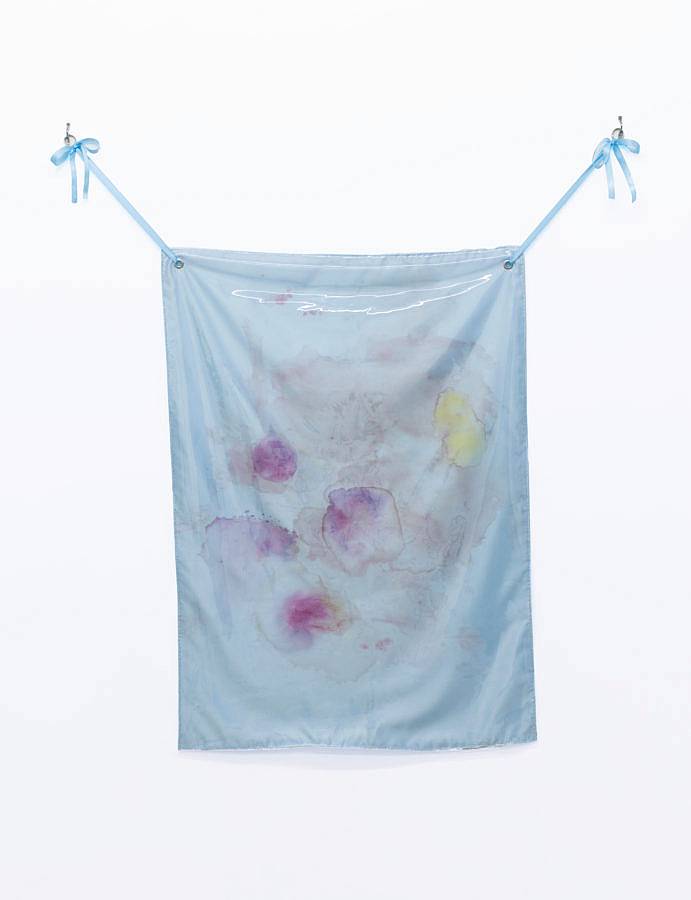 What are some of the best or worst reactions you've gotten to your work?
Best reaction: "your work is emo AF!"
Worst reaction: "what the fuck is that shit?" Haha!
Where do you see your practice going next? any major changes happening in the studio? 
Outside of working with leather, I am playing around with the idea of incorporating sound into my practice. I've been thinking a lot about toxic male masculinity and its effects on the queer body. Over the last few months I've been gathered sound bites from lyrical songs that have been performed by both men and women. Songs that, in my opinion, subconsciously incubate and fester toxicity regarding gender and sexuality.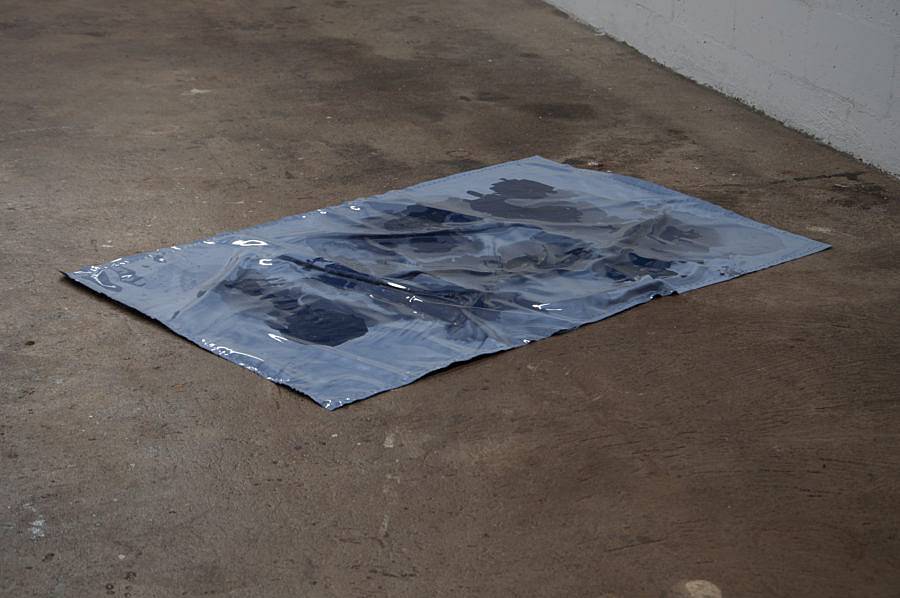 Interview Composed by Madeline Olson