Tell us a little bit about yourself and what you do.
I'm an artist in Hyde Park, Chicago. My parents and my older brother came from Korea in the mid 80's, and I was born in Salt Lake City. I lived in Providence and Brooklyn in my late teens and early 20's, then, after my first artist residency in Spartanburg, I moved to Chicago in 2010. I speak Korean fluently with no American or Gyopo accent, instead I have a subtle provincial southern accent, which throws off fob's. I also speak conversational Italian. I can be outgoing and relatively buoyant in social scenarios but most of the time I'm slightly reclusive. I don't do social media, as a personal choice. For money, I do a few different jobs that I don't care to elaborate on. I volunteer teach an art class for children at the Korean buddhist temple up north once a week, I'm co-director of a gallery called Bills Auto, and I will start teaching college for the first time very soon. I spend the vast majority of my time in my studio.
How did your interest in art begin?
My mother was an ink painter/calligrapher in Jinju back in her day. Actually, several years ago, she started practicing again! My parents tell me that I always liked to draw. Growing up, my mom was very enthusiastic about education, and one of the things she did was take me to see art in museums whenever she could, and nurtured my creativity at home. I think my first encounter with major, professional contemporary art was the very first Gwangju Biennale. I have lots of beautiful memories that revolve around making art during my childhood that were no doubt seminal. But it got serious when I was 15 or 16. While thinking about my dad, I consciously decided to focus on having a life as an artist because I thought it would be the only thing I would enjoy doing if I was stuck doing just one thing until I die. Everyone in my family, at this point, has come to accept my decision to be an artist. So now I feel stubborn and lucky to be an artist.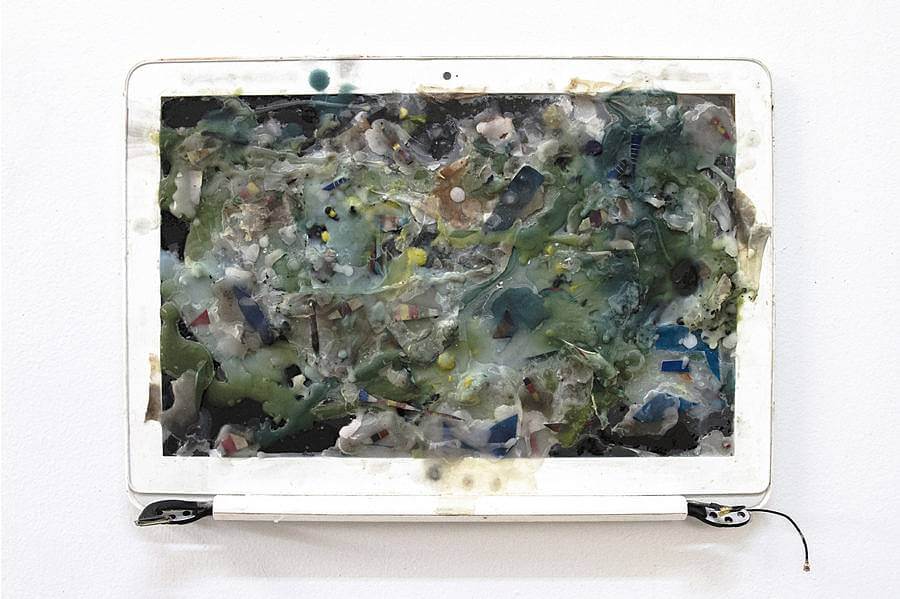 As an artist who studied painting/drawing, your work is sometimes outside this realm. What is your creating process like?
When I was a student, I was an observational/expressive Painter. Didactically, it was usually about playing with notions of space and representation in that zone where image and object come together. In my practice now, I think about this concept a little differently. I still mess with space, but I consider time a lot too, while thinking about context and material. This is foregrounded by an attitude, behavior, or atmosphere that I try to channel for the work at hand.  
After graduate school in 2012, I started working in projects that I think of as 'sets'. They are comprised of different series of works that share a unifying concept. So far, my concepts tend to come from personal experiences that contend and utilize seemingly indifferent physical forces that are, sometimes, cosmic in nature. This complicates the humanity of that specific experience that made it feel inspirationally poignant or sentimental in the first place. I'm interested in this kind of conflict, because it provides a place to work from that is at once personally meaningful, but also accessible outside of my own self. I work on each project 'set' for a few years. I think it's similar to how certain musicians make conceptually thematic albums. For the past year or so, I've been indulging in my own internal compulsions, affinities and observations — basically trying to feel raw and human, while grappling with my personal relationship with consumption and technology. I recognize a connective, ubiquitous, consumer and digital culture that I participate in, but try to direct my identity through it by looking radically inward for changes, for darkness or perversions or joy or good… almost selfishly, kind of anti-socially. I arrived at my current processes through encounters and experiences with dejection and invisibility, which I was trying to re-position as impulses of, and for, artistic production. 
Most of my work is visually oriented and "painterly". I love to make objects with my hands but I have conceptual tendencies. I don't do performances with my own physical body, but I've made videos and kinetic works that are strongly performative. These days, regarding my kinetic sculptures, I either manipulate existing machines to questionable purpose, or create my own machines from scratch by taking apart technological objects, and re-purposing them to questionable function. They're held together with plasticized clay, you know, polymer clay from the craft store that you can bake in your home oven… you know, Sculpey. I've also been working on paintings with scented wax available at Walgreens or my dollar corner store, on dead computer screens that belonged to people I know. It's intuitive. These works are all composed and peppered with trash from my own consumer habits, or stuff gathered from my every day environments. All the materials are very human – by which I mean they are synthetic, inorganic, or heavily processed.
There's also a series of collages going on. The source material in these collages are instruction manuals for machines that I have a relationship with. I begin by removing all of the language and informational or explanatory aspects. Then I do what I want with them. I like to feel experimental. I like feeling like I'm expanding, and learning, and changing, and active, and on the edge or fringe of what I know I'm capable of making. Lately, Sound has piqued my interest… whatever effect this will have, I don't know yet.
There have definitely been times when I knew exactly what I was doing. But nowadays, not consciously knowing what I'm doing isn't going to stump me. It's all ok. I am into the idea of obsessive perfection, or working with what you've got, or working from ground zero, or working negatively. I'm fine with this variety of refinement, assimilation, survival, or destruction to help me navigate and clarify my life, my sense of self and its fluctuations. My current studio life is belligerent, saturated, and much more open compared to my last two projects. It's very fun these days.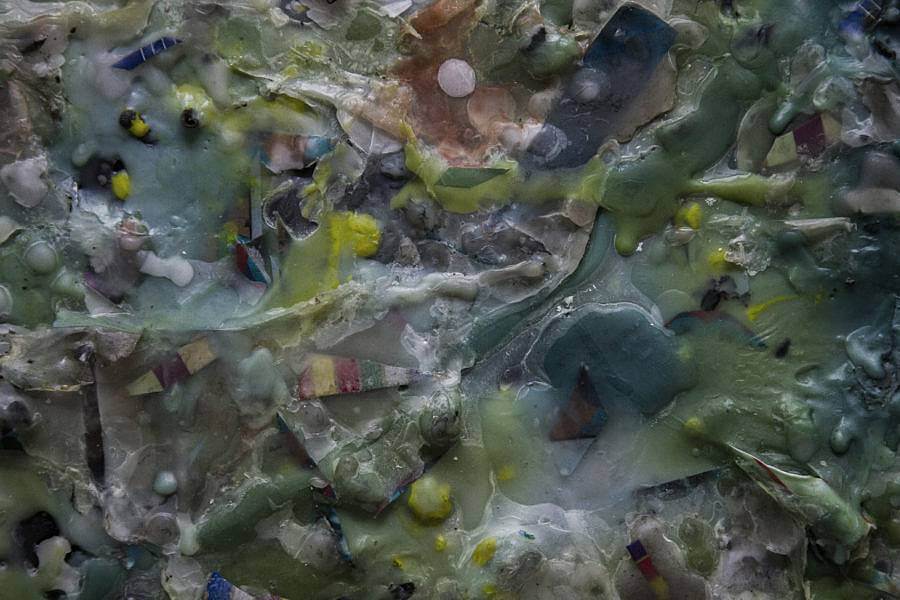 Can you tell us a little bit about Bill's Auto?
Bills Auto is an exhibition space in the waiting room of a now defunct auto-body mechanic shop in Mckinley Park that was known as Bill's Auto. I am mostly curating, Chenèe Lewis is mostly administrating and Tony Lewis is all around support, large and small in various ways. Bills Auto officially came about very organically last year, but the idea of us doing something like this was casually fantasized between us a several years ago. Currently on view is Troy Briggs, coming up next is Kelly Lloyd, then Patrick Quilao later. 
I know Groundhog Day was an influence on the work you recently showed at Table. What are some things influencing your work right now?
It's corny…. Music and vivid dreams. This is weird though, because for a long time I stopped listening to music while working. I have bouts of insomnia but I've also been able to have lucid dreams since I was a kid. I'm also culling my memories of the early 2000's when AZN culture was around me — the era when the internet first felt socially impactful to me, for specific references and attitude. This is all mixed together, harking to my present daily life.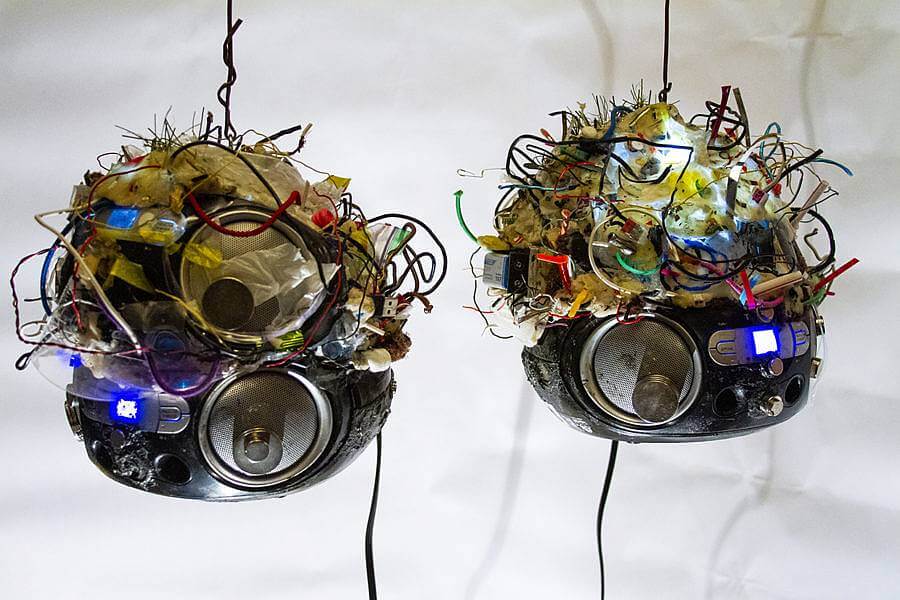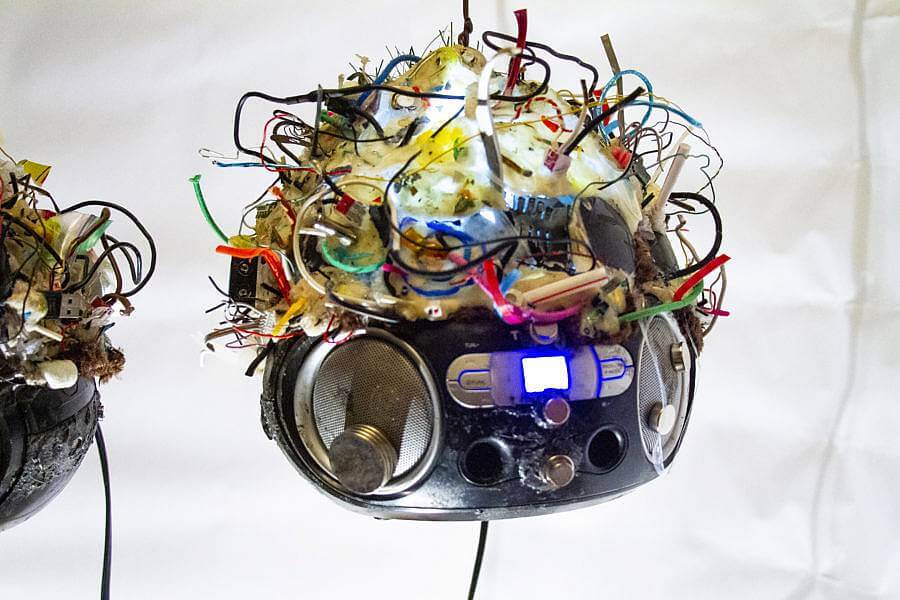 What are you most looking forward to about teaching at SAIC?
New people, and learning from them, through them, and with them. I want my experience teaching in higher education to be interesting and inspiring. Candidly, I am also looking forward to it because I believe it will lead to additional time and space and energy for studio work, at least compared to my current lifestyle and work load. Plus I gain access to some amazing facilities. I've already been using the large format scanner in the advanced output center, and checking out cameras from the media center. I start classes this fall! I have a painting course and a drawing course.
What are you reading right now?
Rosi Braidotti sporadically, Fred Moten slowly. Random fiction, plays, and poetry while traveling, Dossie Easton and Janet Hardy is on queue for August summer reading. I don't want to give the impression that I'm a voracious reader though, I really just dip in and out when I feel like it, and I'm not always 100% concerned with remembering or digesting everything I read, especially theory. Sometimes I strike, sometimes I miss, what's the big deal? I honestly love graphic novels and animation the most. Earlier this summer I watched the two new FLCL series, and read Crawl Space by Jesse Jacobs.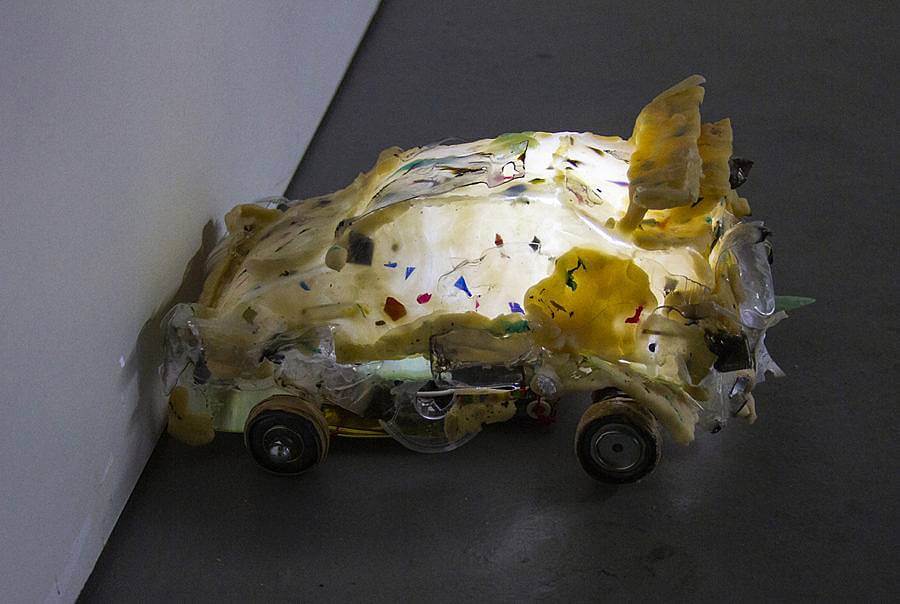 What do you do when you're not working on your art
I suffer for the money. I cook and clean at home. I try my best to watch what I buy. I keep up with those I feel close with, wherever they are on the planet. 
Describe your current studio or workspace.
I have a half underground, live/work 1 bedroom apartment with 15 feet ceilings, nestled in the bottom corner of a building. It gets decent daylight and is lit by two fluorescent tubes when its dark. You walk into it from the west. When you enter, you traverse pieces of wood that keeps debris inside the studio. Beyond this point you may wear shoes. Across the room is a messy, semi-organized table for tinkering with electronics. It's under a window facing east, with venetian blinds that always remain drawn. You may smoke. There are two old office chairs. The walls are plaster. You can hear my neighbor's TV from the other side of the wall facing north. At the end of the southern wall, there is a small couch that converts into a twin bed, it is under two dead bonsai trees resting on the sill of another window that I often keep open, with a view of a 10 feet concrete wall. On the other side of that wall is a parking lot with a blinking light that, along with cars driving in and out, makes interesting shadows in the dark. You can hear people outside. Flowing on and off of all my walls are works in progress and things I'm looking at. There are piles of stuff on the faux-wood linoleum floor. Stuff are in piles everywhere, actually: broken electronic parts, writing and notes on lined paper, salvaged and cleaned consumer by-products from my day to day activities and surroundings. There is also an assortment of vibrantly colored, scented candles. I have a nook of clay. I work on the wall, I work on the floor, I work sitting down, I work with the lights off sometimes, I work while only looking through a mirror…. Sometimes, when it's quiet in the evening and morning, there is faint jazz or classical music softly coming from somewhere in the building that I can't quite locate. My place is heated by obnoxious radiators but it stays warm in the winter. I love it. 
What are some of the best or worst reactions you have gotten as a result of your work?
In 2015, I had a sort of… return to Chicago solo show, curated by JGV/WAR. Two of my close friends hit it off at that opening while looking at my latest work, which then lead to their marriage. That is hands down the most incredible one so far. Other reactions would be hugs and kisses, alleged tear jerking, shit talk, bringing attention to something else that seems random or unrelated to me, indifference, invisibility. 
Oh, one time, a drunk collector damaged my work during the VIP soft opening preview or whatever, by intentionally kicking it… twice. I saw the whole thing happen from across the room. Drink responsibly.