Tell us a little bit about yourself and what you do.
I'm a visual artist; my works are centred on growing up, living and experiencing life within our ever-expanding digital paradigm. From this I attempt to filter, abstract and reduce my experience into physical, tangible art objects.
For me as a member of 'generation Y,' I have grown up surrounded by technology, watching as my classrooms were ripped apart and replaced by cold metallic screens and beamers. Observing as the analogue drifted into the digital. This inescapable shift is what inspires me to create.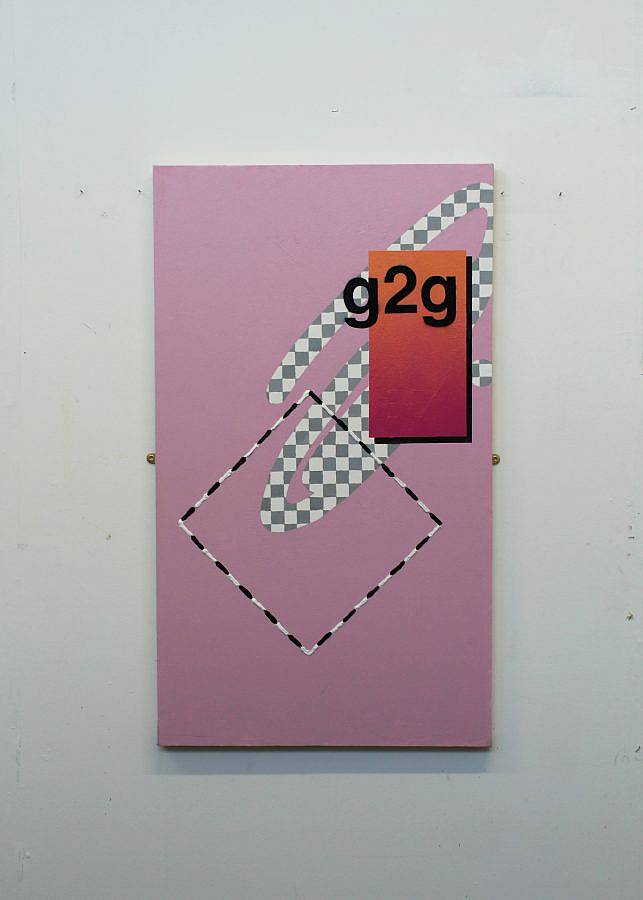 What are some recent, upcoming or current projects you are working on?
I have  recently closed a two person exhibition with a very close friend and fellow painter, Kingston Poplar. The show was entitled "An End To A Means"; this exhibition showcased select works we have produced within the past 12 months. The title of the show pokes fun at the phrase "a means to an end", reflecting back on the year following our BA degree,  where we worked tedious dead end jobs to ultimately achieve creative survival.
How did your interest in art begin?
My interest in art was strangely borne from an initial language barrier. When I first moved to the UK as an incredibly young child, I did not know a single word of English, therefore I found solace and communication in art. To me, it was easier to just draw. Excuse the cliché but a picture truly speaks a thousand words. In my opinion, it's the universal language.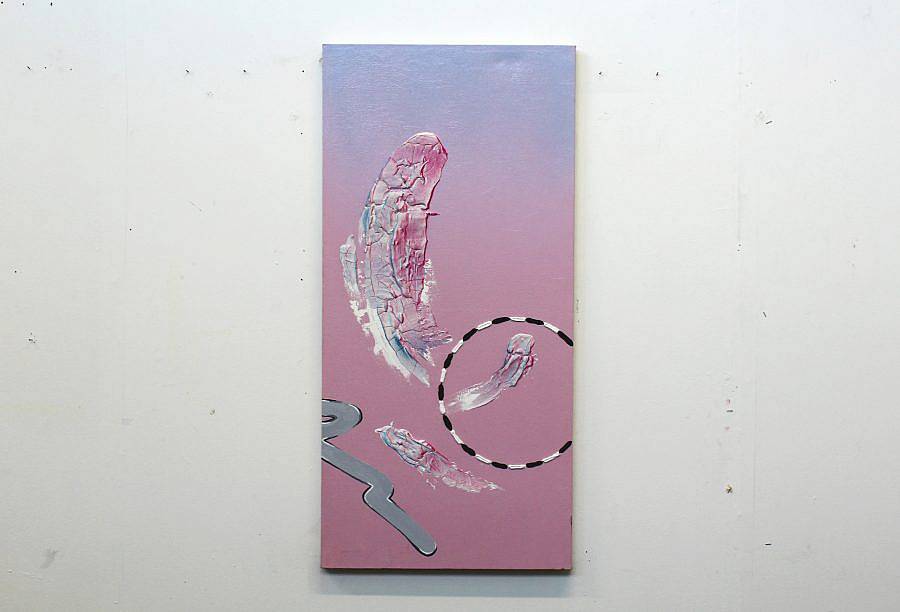 If you had to explain your work to a stranger, what would you say?
My practice attempts to spark a dialogue between society and the ever growing digital presence around us. Digital culture is everywhere; it is inescapable and embedded into every facet of our lives, an omnipotent, omnipresent ever-growing cloud of information.
Within our current age, it is easy to overlook the knowledge available at our fingertips, we are able to effortlessly scroll through works from different galleries from multiple countries within a matter of seconds. The way we view art has changed, the privacy settings have been set to public, it is available to all.
The digital world becomes a medium through which we access art, it has enabled users to create, upload and share content. The introduction of internet 2.0  has led to a change in the way society accumulates information. This raises the issue of whether this network provided by the internet changes the way society processes the received information. What has a greater impact? The content uploaded onto the internet? Or the internet itself? The way we interact has changed. What has a greater impact? All the texts/calls conversations people have ever had or the mobile phone itself?
In this world dominated by ones & zeros, chances are that you will be viewing a compressed reproduction of an original work. Within my own practice, I go against this archetype, attempting to create unique physical art objects that originate from this cold realm, free of time and place.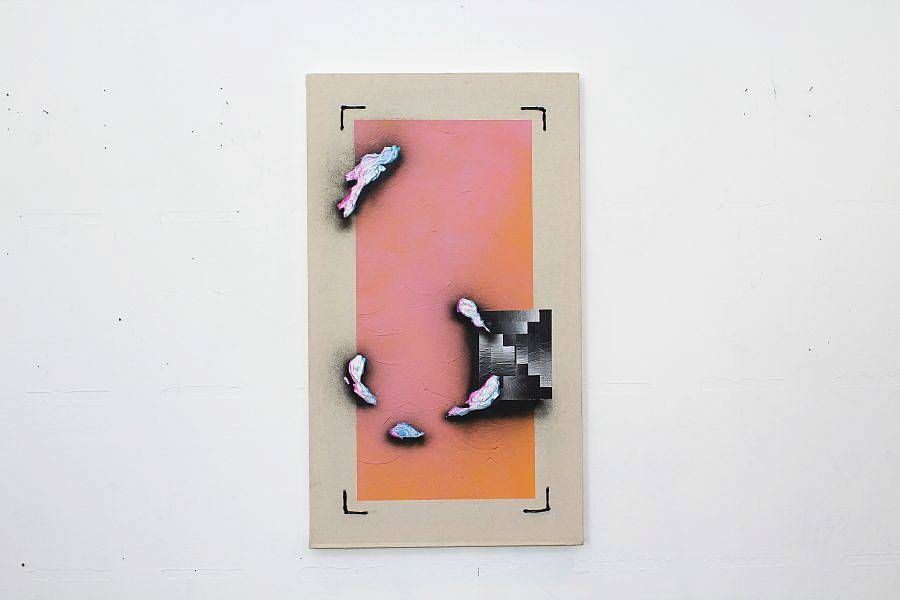 What materials do you use in your work and what is your process like?
Due to the nature and subject matter of the works, there is an aesthetic that I wish to emulate. I attempt to capture the tropes and motifs one finds from digital imaging software alongside other source material from my own 'real' life, that are refined, repackaged and exported as palpable artworks. My process originates from a seed planted in the digital world, that through care and nurture, flourishes to become a tactile, tangible, 'real' object.
When beginning a painting, I start by sketching out rough ideas which are brought into preliminary digital drawings. IMO this digital stage is the most playful as working digitally provides the freedom and ease to change the feel and atmosphere of an image with the click of a button.
These works are then unzipped and created by hand, my paintings are created on raw stretched canvas, to which I apply gesso, acrylic, spray paint and a compound modelling paste mixed with various mediums. As important as fidelity is to my practice, I find beauty within the little indexical marks left from my own human error, something that I find strangely charming.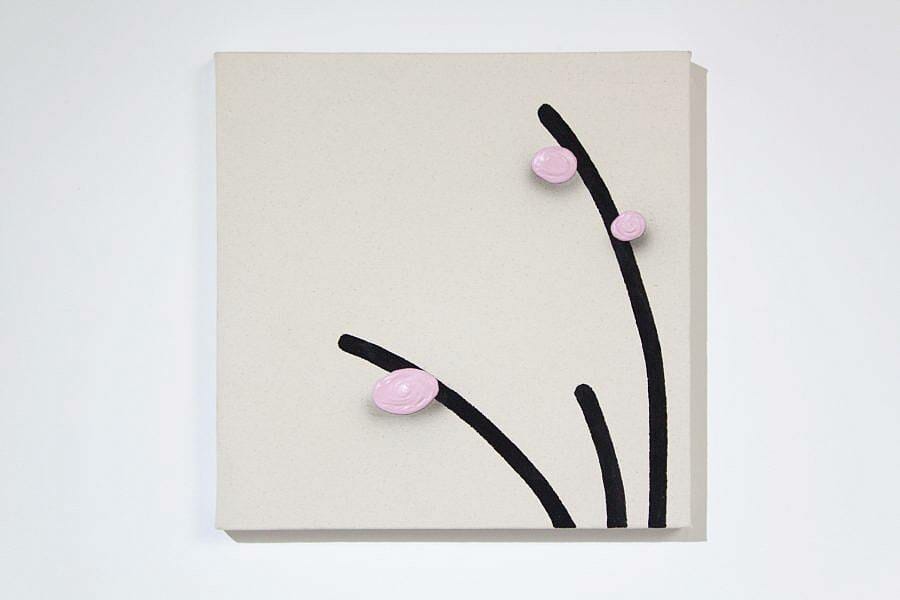 What's your favourite thing about living and working in England?
I couldn't really say, I've never worked anywhere else, so I wouldn't be able to judge unfortunately.
Living in Leeds has been a great source of inspiration, it is a city flooded with creative minds. New waves of students pass through the streets each year; this flux of people brings forth a stream of ideas feeding the ever growing cultural hub of the city. I enjoy the discussions and sharing of knowledge between those who live in Leeds. Working with locals, as well as students has also provided more meaning to the culture of Leeds. The sharing, and connectivity of people is what I've found most enjoyable.
Describe your current studio or workspace.
I am currently based at an artist led studio and exhibition space called serf, the space is situated on the top floor of a quirky, soot covered, industrial building. The building is shared with one of Leeds' hidden gems, Wharf Chambers, a forward thinking bar and events space which hosts an array of cultural arts events alongside promoting awareness for green action, woman's rights and the epicentre of the LGBTQ community, all of which is done with a very liberal, leftist ethos. Wharf Chambers, from its exterior seems shabby and worn down, yet set with clear purpose and drive to do something different to its utilitarian surroundings.
'serf' itself is a shared, open plan studio space, there are communal work benches you can freely use, surrounded by a perimeter of eclectic individual artist's spaces. There is a substantial desk area devoted for those who work with new media, creating an engaging dynamic within the studio. The exhibition space is situated next to the bar and public entrance, the space itself is quite small but creates a great sense of intimacy. The studio really comes to life on Friday nights when private views are on, becoming a great environment for discussion, critique and general socialising.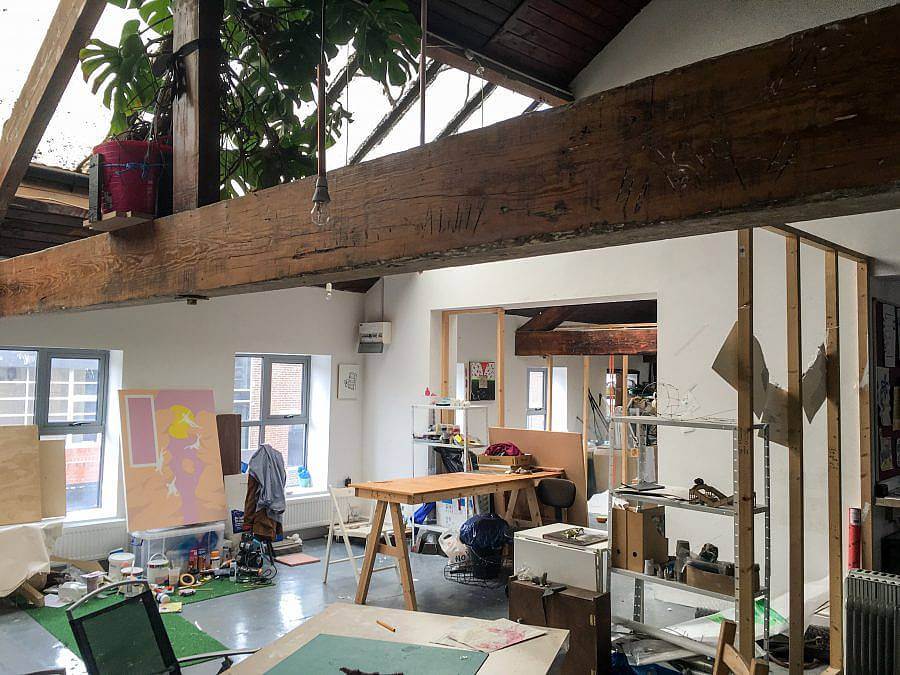 What was the last exhibition you saw that stuck out to you?
The last piece of work I encountered which really stood out to me would be James Turrell's "Deer Shelter Skyspace". An installation built into one of Yorkshire Sculpture Park's listed 18th century buildings. The installation stood out to me due to its clean, pristine yet cold interior, a space which juxtaposed the surrounding English landscape, creating this perfect environment of contemplation.
The most recent exhibition which really blew my mind would be Ida Ekblad's show titled Proper Stuff at Herald St, in London. The exhibition showcased a selection of the artist's paintings, Ekblads paintings amazed me with her flowing yet constraint forms, the vibrant, eye-popping palette and seer ingenuity with her use of texture and impasto. This was truly inspiring.
Where do you see your practice going next? Any major changes happening in the studio?
Considering I view myself at a very early stage of my practice, my works will naturally evolve and update. Even within my most recent work there are continual changes in artistic direction. Although the foundation of the work remains the same, as my own experiences with the digital age progresses, my experiences will parallel and further inform my artistic practice.
As technology develops and becomes more sophisticatedly woven into our everyday lives, in my work, I shall continue attempting to unpick and decode how this new digital climate is affecting our social interactions, personal interactions and our daily lives through art. The constant updating of technology is hard to keep up with! It will be a consistent creative pursuit.
In terms of my own professional practice, I will be studying an MA in Painting at the Royal College of Art. Needless to say I expect my practice to be questioned and critiqued, constantly engaging and refining my work.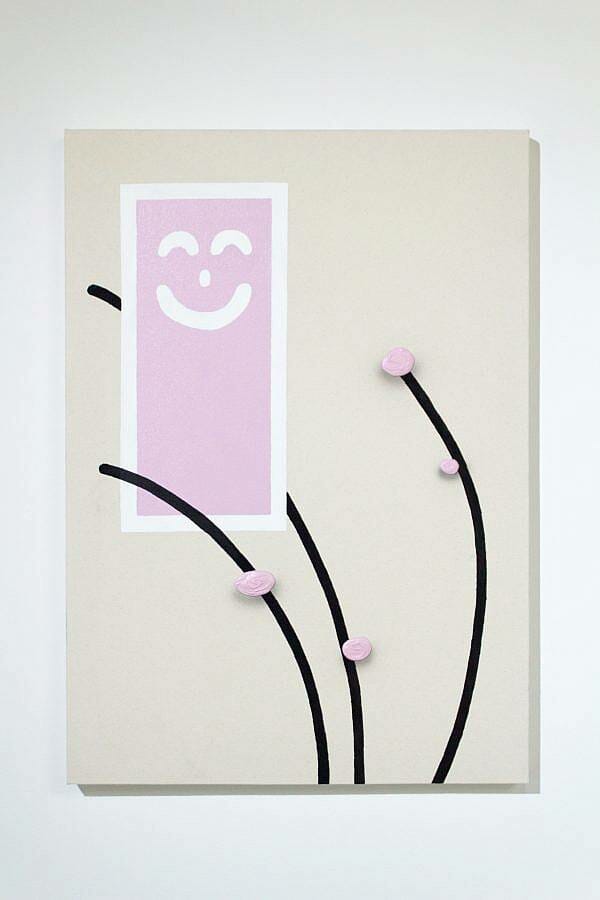 What do you do when you're not working on your art?
Work, sleep and eat, life goes by in a jiff. (I have fun too)
What the best advice you've ever received?
Best advice I've ever been given would be to "treat life like a mirror, treat others the way you want to be treated" I try to apply this ethos to everything I do in life.