Tell us a little bit about yourself and what you do. We're Mia Aleksandra Lukač and Mateja Lukač,  sisters and fashion designers from Slovenia. Our interests lie in playing with styles. We express our passion for fabrics and shapes with an exploration of material combinations and layering these combinations together. Each fashion collection is very conceptual with a certain story in mind, because we believe that everything and everyone has it's own story. We search for beauty in imperfections. Collections are playful and contemporary. We are exploring materials, forms, playing with construction and deconstruction, examining new shapes and applying them to the contemporary fashion.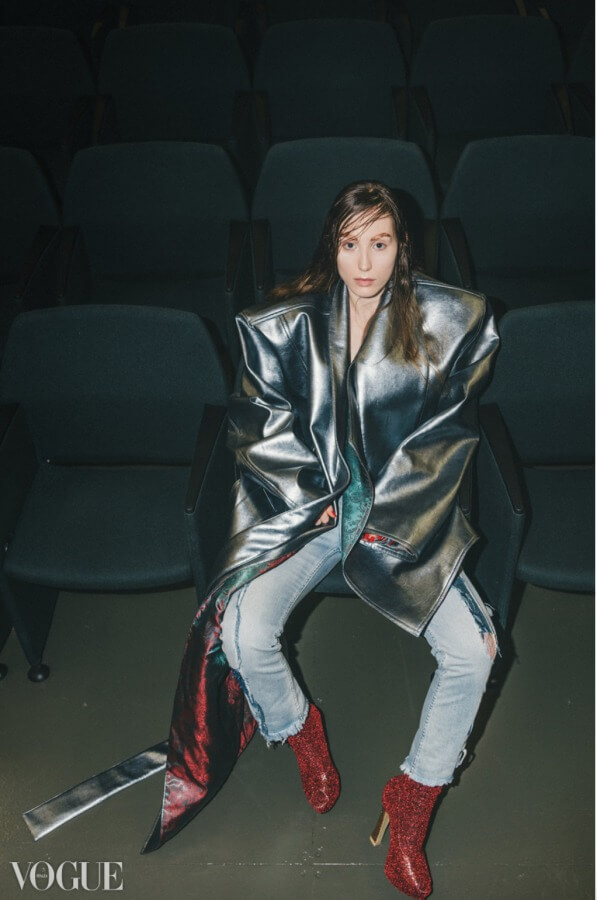 What are some recent, upcoming or current projects you are working on? We are constantly working on several projects at the same time. It is a never ending story. We're currently working on the next collection for Ljubljana Fashion Week, Slovenia. There is also a really exciting collaboration coming up with  Moët & Chandon (directed by the french director Manu Cossu, produced by Iconoclast), which we are not supposed to say much about yet.

How did your interest in art or fashion begin? After graduating from high school with an emphasis on economics we began searching for what we wanted for ourselves, and we quickly realized that it wasn't economy. We wanted a job where you can express yourself, be creative and enjoy yourself even if you work 24 hours a day. Above all, we wanted to create together. We found that in fashion.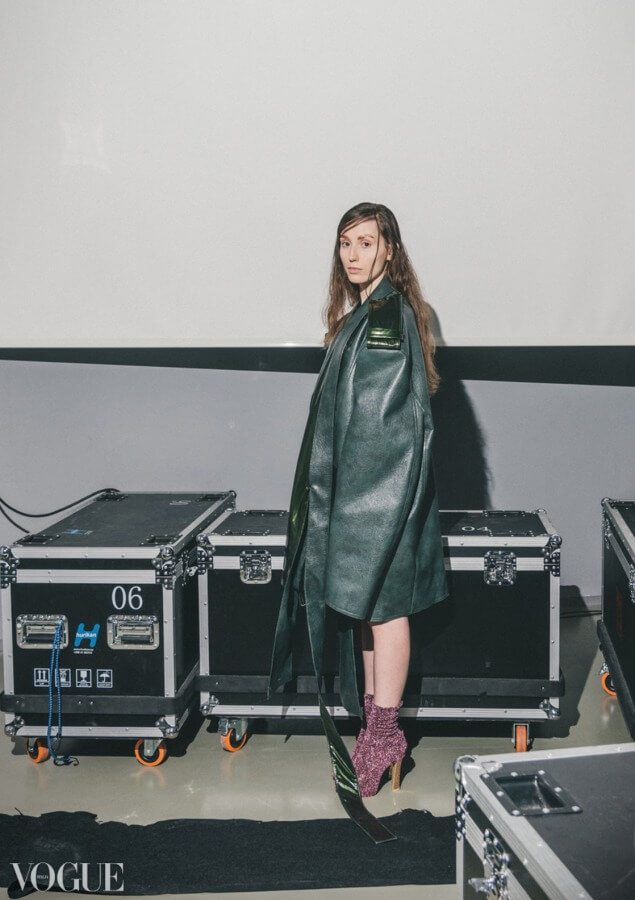 #1 fashion don't? Harem pants!
If you had to explain your work or brand to a stranger, what would you say? We create pieces with an emphasis on silhouettes, which are refined with fresh and unexpected combinations of materials, colors and details.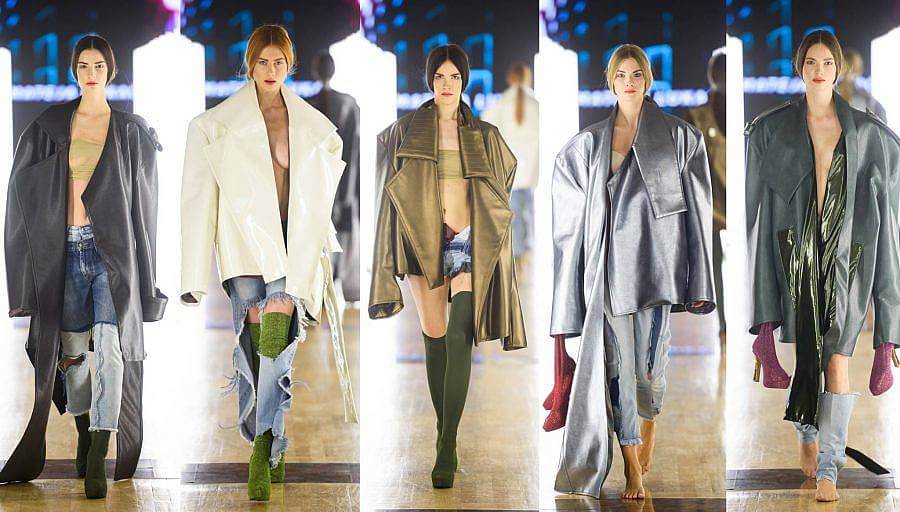 What materials do you use in your work and what is your process like? We like to experiment with different materials, finding new and unusual solutions in collections. The materials are selected by the internal instinct, but they must be extraordinary and daring. Our process always start with a vision, a basic idea of the collection. Transferring the basic idea to paper in the form of a sketch and then we develop it. Based on ideas and shapes, we pick materials that are appropriate to work for our vision of the collection. Throughout the process, we are able to find the best solutions when we work together. Two different aspects that blend into one. The connection is very easy to find when you do things with someone you enjoy working with and have a common visual language with. The rest works out by itself.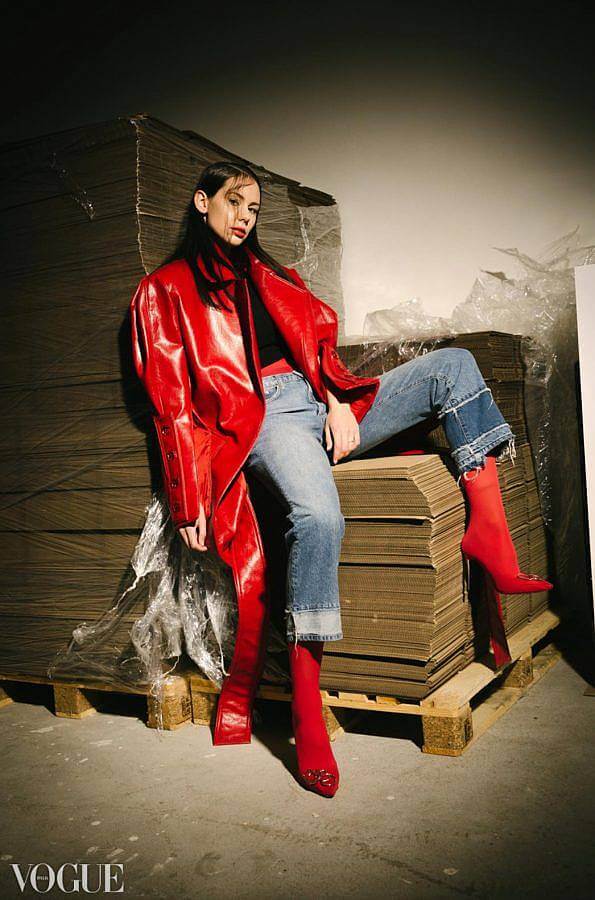 What artists or designers are you interested in right now? Rei Kawakubo, Alessandro Michele, Virgil Abloh, Glenn Martens, Demna Gvasalia, Kenzo, Goscha Rubchinskiy, Tracey Emin, Michael Kvium, Juergen Teller…
What is your snack/beverage of choice when working in your studio? Coffee, coffee and again coffee.

If you hadn't become a designer what do you think you'd be doing?
Mateja: Painter
Mia: Photographer
Both: Everything related to creativity can be fun.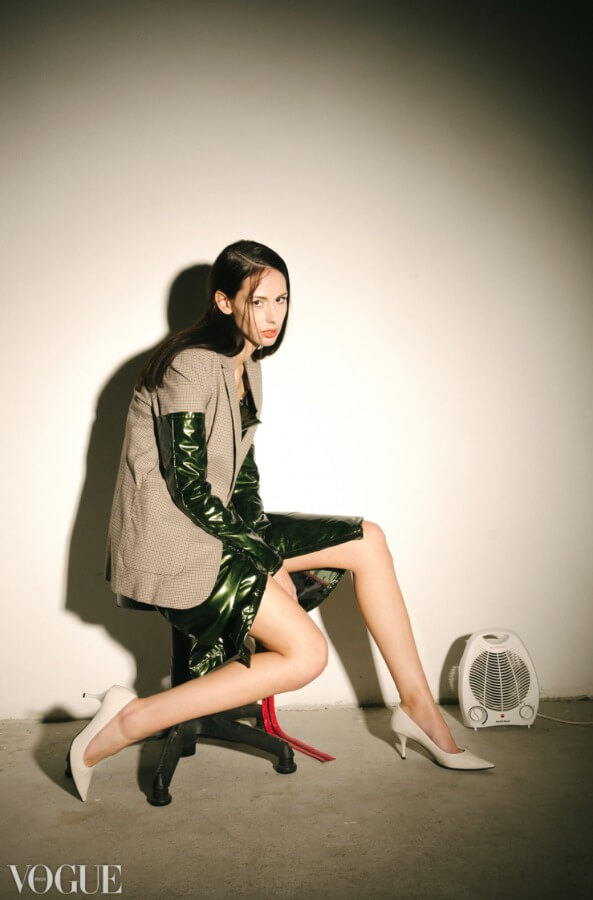 Can you share one of the best or worst reactions you have gotten as a result of your work? The best reaction is always presenting new collections. The moment when our vision is shared with the public. It's very emotional when you accomplish what you have been putting your energy in. We really enjoy making people happy with our creations!