How has living in Portland impacted your work?
Portland was a fresh start for me. In many ways I was able to separate from qualities I did not like about my younger self and focus on art. My big thing in terms of how I educate myself even now is to have genuine connections and relationships with people who have sweetness and show a serious intent for mastery in their field of interest. Since Portland is a small and artistically inclined community, I have been able to make bonds with a few people that have really become teachers and community members for me. This has likely been the biggest influence Portland has had on my work.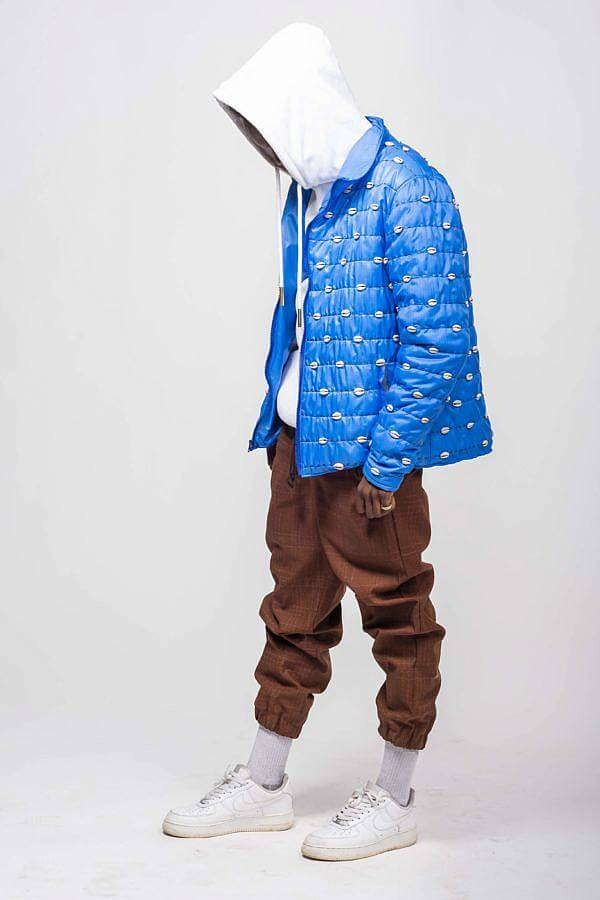 How did your interest in fashion begin?
I am a Bermudian immigrant. Although I had been an artist my whole life, my formal art education did not start until I was fifteen and had moved to the United States. When I was around 20 I started to feel as though many Bermudians and other Island people did not want to engage with my work or the work of many black island contemporaries in the way that I had been trained to deliver it. That way being what people call "fine art" i.e. an object that is usually precious and usually separated from ordinary life. To be clear this was not for a lack of knowledge of these types of objects potential value, whether intellectual or financial. What I am referencing is specifically disinterest. They were more interested in things that were not separated from life. Cosmetology, masquerade, clothing, architecture and vehicles were the modes of expression my people had chosen. So from there I knew that I was going to focus on clothing. If I wanted to talk about identity and growth and have more Bermudians and island folk digest and identify with it, then this was the only option I saw.
What other designers are you thinking about right now?
Honestly, I probably pay closer attention to what is happening to artists I enjoy rather than designers. I like Kerby Jean-Raymond from PYER-MOSS though and others I'm sure. I don't want my work to resemble his but he seems genuine and thoughtful. I really enjoy all of these fashion forward toddlers on Instagram as well. I get a lot of excitement from them.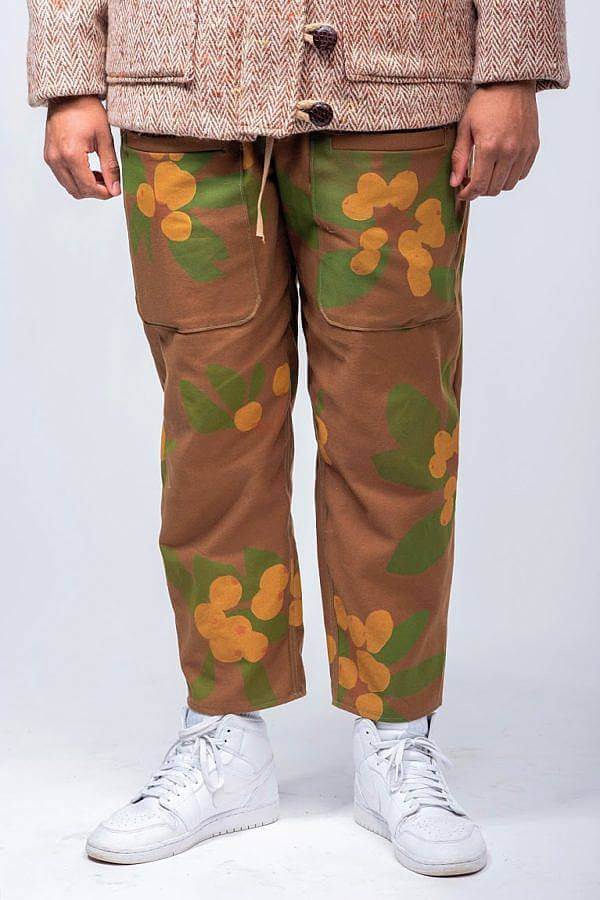 Tell us about your work process and how it develops.
I am not interested in being an impressive atelier. I have friends who are so meticulous about their basting and different types of zippers and so on. I admire this because I admire craft and I admire knowledge, but I am not like this. I see myself more as making art objects in multiplicity and trying to trick people into thinking they are clothing and accessories. That being said, I usually have a cause that I am interested in first. This can be really simple like the pineapple leather and up-cycled leather. We're vegetarians so we don't buy new animal flesh for ourselves and want to encourage people to pay attention to environmentally friendly alternatives to new animal products. A more complicated example would be the use of filigree coming out of people's hair in some of my older work. I was responding to some of my black elders referring to kinky hair as "bad people's" hair growing up. Although this term has fallen out of popular vernacular now, its influence still echoes very clearly to me today. In order to counteract this I created these nappy headed filigree people and laser etched their image onto leather bags in an effort to raise the social status of the "nappy head."
What is your current studio like?
We're really cramped right now. We keep buying equipment and have nowhere to put it. Our apartment is totally controlled by plants and sewing machines. I am content with this honestly but I am hoping to move this summer to a place that better suits our needs.
What lessons or criticisms have you taken away from art school?
The power of not taking things personally was a big takeaway for me and has served me well as a professional. It keeps your relationships open and hopefully will reduce your judgement of others so that you are free to learn and grow. Finding someone who can honestly and intelligently offer critique is hard. I don't think you should always do what people say, but having communication with someone who sees fault in you or your work is valuable.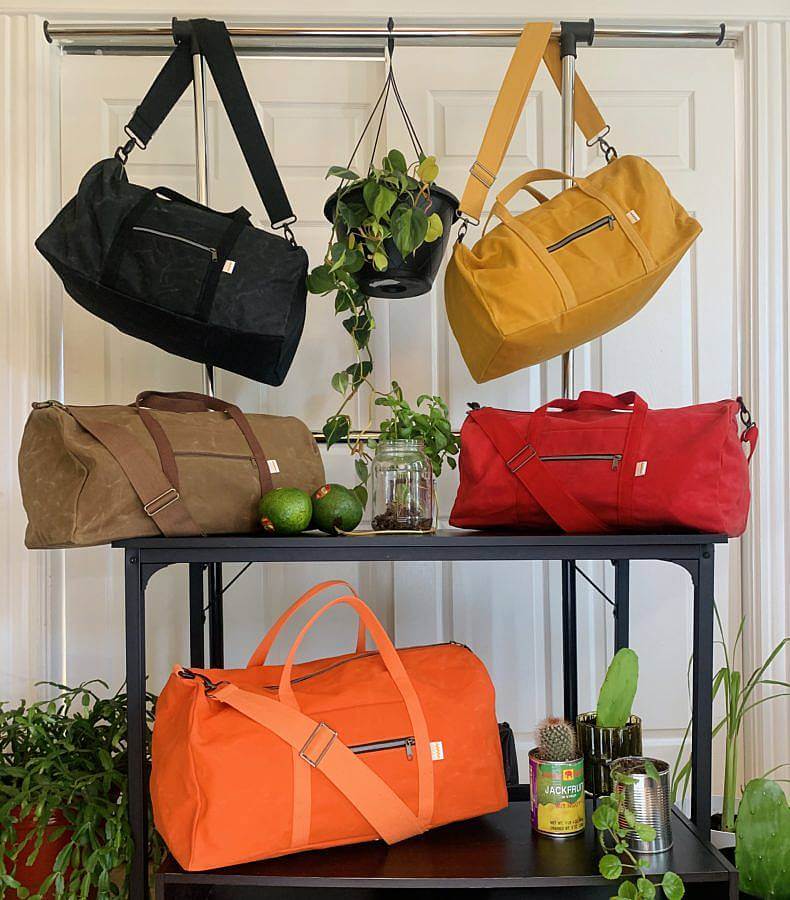 What are some challenges or benefits of working as a team of two?
Most of what we provide is designed, cut, and sewn totally in house. That is a lot of work and at times feels very slow, but we get to keep more of the money so that's good. Another thing that I like about how we manufacture is that I can go to sleep at night knowing that I am really trying to avoid participating in abusive labor practices which the fashion industry is riddled with. Separating our personal and professional relationship was hard for a while until we stopped pretending we could do it. For right now I think we're on the same page about how fluid managing LOQUAT, our social lives and each other is. I will say it is humbling though because each week has to be structured differently.
How have you adjusted as a result of Covid-19?
We made masks plain and simple. COVID was, and still is hard for me to grapple with as a designer and artist. At times I feel helpless about this thing, but once people started to share with me the impact our activity and objects were having on their COVID experience it was so glaringly obvious to me that making these masks and trotting on with business as usual was doing what LOQUAT set out to do in the first place – which was to inspire people to live a balanced life and make peace within themselves.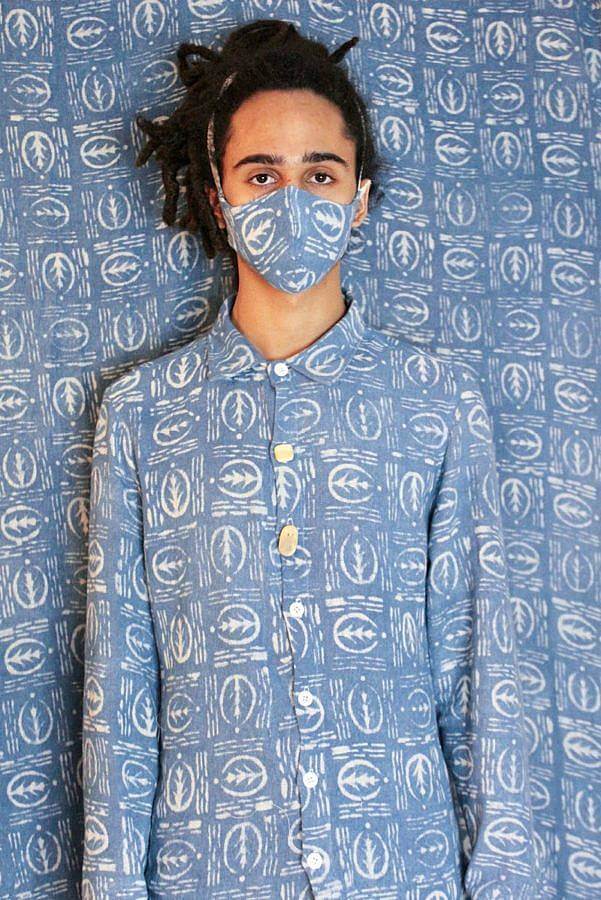 Do you have any music or podcast recommendations for the studio?
Here is a YouTube playlist of what we've been listening to this spring :
What do you hope for the future of the fashion industry?
I would really like to see us take better care of our planet. Making things out of upcycled or more environmentally friendly materials like pineapple leather is one thing but really the big ticket is the amount of waste we create. We do not make clothing and accessories to last and they are predominantly cradle-to-grave products. I would like to see this change. The other big change I want to see in the fashion world is the association between eurocentrism and quality/class. I want to see more BIPOC people repping their own heritage and perspectives. POC appropriating white aesthetics for their own uses or being elevated to high ranks within eurocentric companies has a part to play but is not a substitute for equitable representation or a cure for institutional racism.