Tell us a little bit about yourself and what you do.  My background is in photography. My work explores cultures, economies and supply chains associated with digital image production. I try to take a holistic view of Photoshop which includes everything from the digital image down to the very minerals from which the hardware is composed.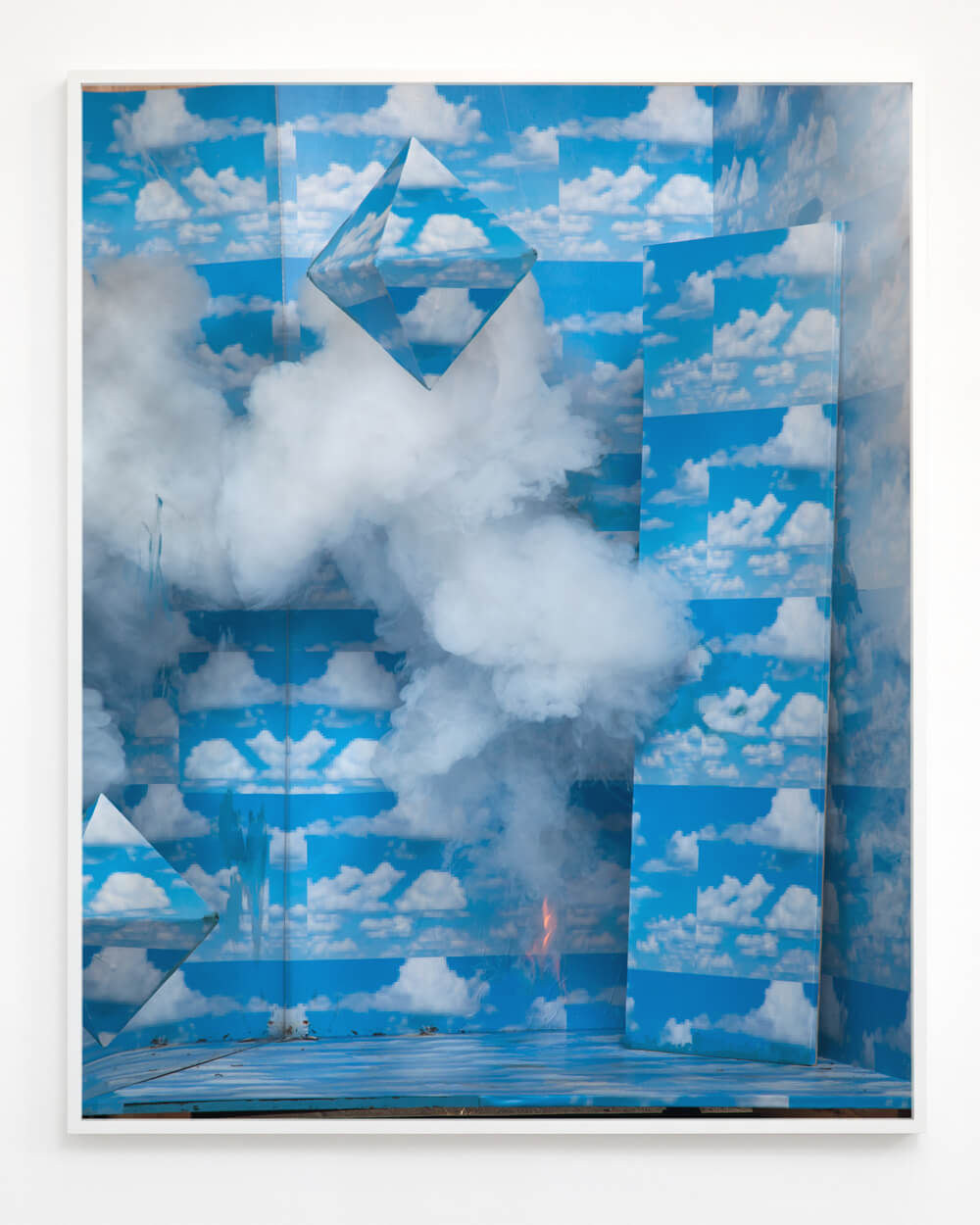 What are some recent, upcoming or current projects you are working on?  This summer I did a show at Carroll/Fletcher in London. I worked on a solo booth for Armory with the gallery. For the past year, I've been collaborating with Brad Troemel on a project called Ultraviolet Production House and I'm excited to be doing a physical show of those works this spring.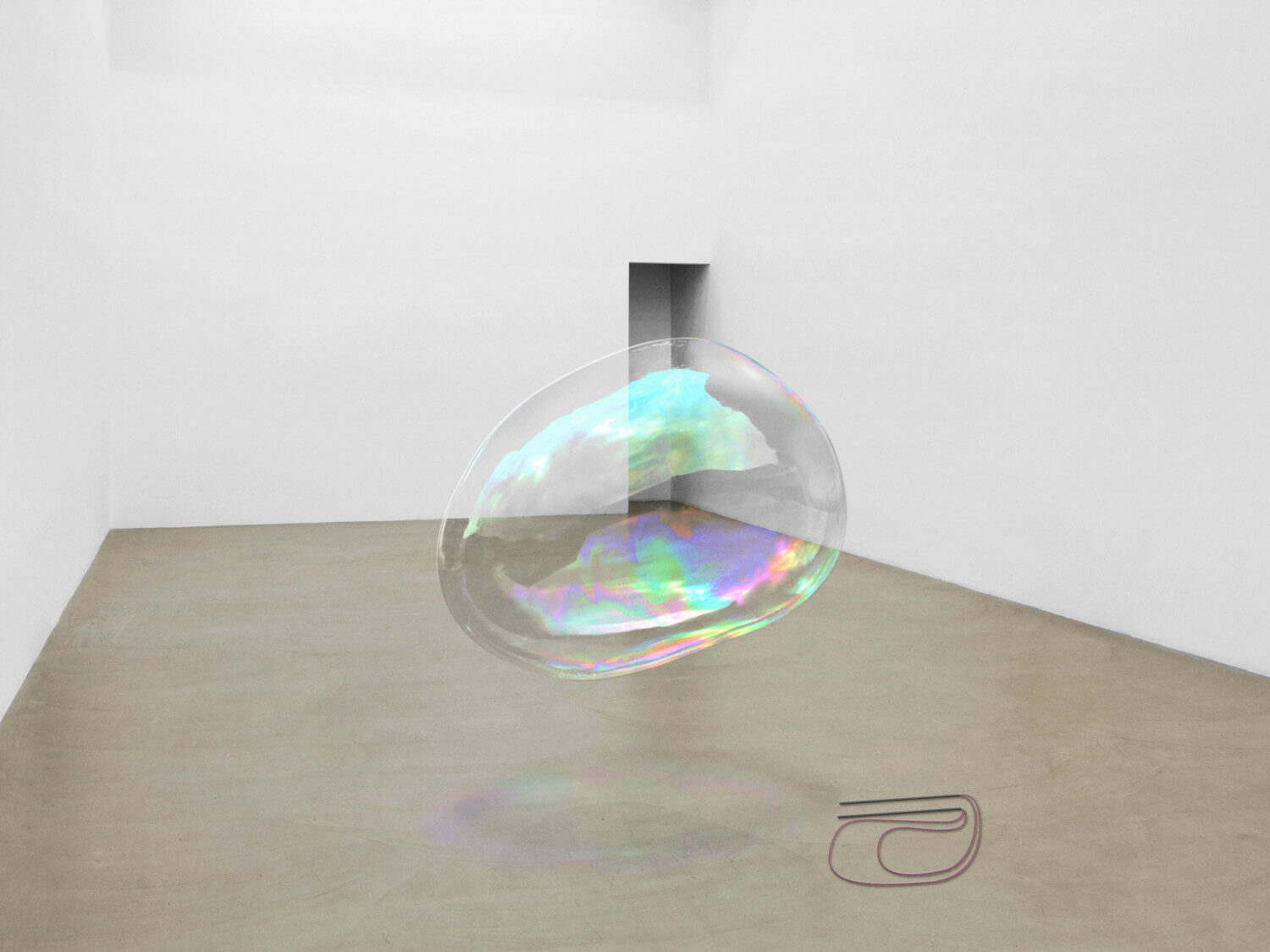 What is one of the bigger challenges you and/or other artists are struggling with these days and how do you see it developing? The biggest hurdle to any career in art is debt. The cost of entry is high. The opportunities to earn it back are few and unpredictable. For me, the answer has always been to try and make more with less. That process began with photographing materials in the studio and then building them into new hypothetical sculptures in photoshop.
Compression Artifacts was an 8×12′ gallery space I built in 2013. I photographed and digitally transformed the space into just about every possible permutation. My hope was that this project could serve as a sort of "proof of concept" for new galleries to think differently about how they presented limited space and resources to an online audience.
Today, my studio has become my computer. Ultraviolet Production House allows me to continue making art, have new works up in my audience's newsfeed every week, with no overhead other than time and labor. Once the pieces are purchased the cost of materials are outsourced to the consumer. The collectors assume the production cost and the labor. It's a complete reversal of the conventional power dynamic. UV is as close to a debt free artistic practice as possible, a low overhead Etsy turned Ikea turned Amazon Prime supply chain.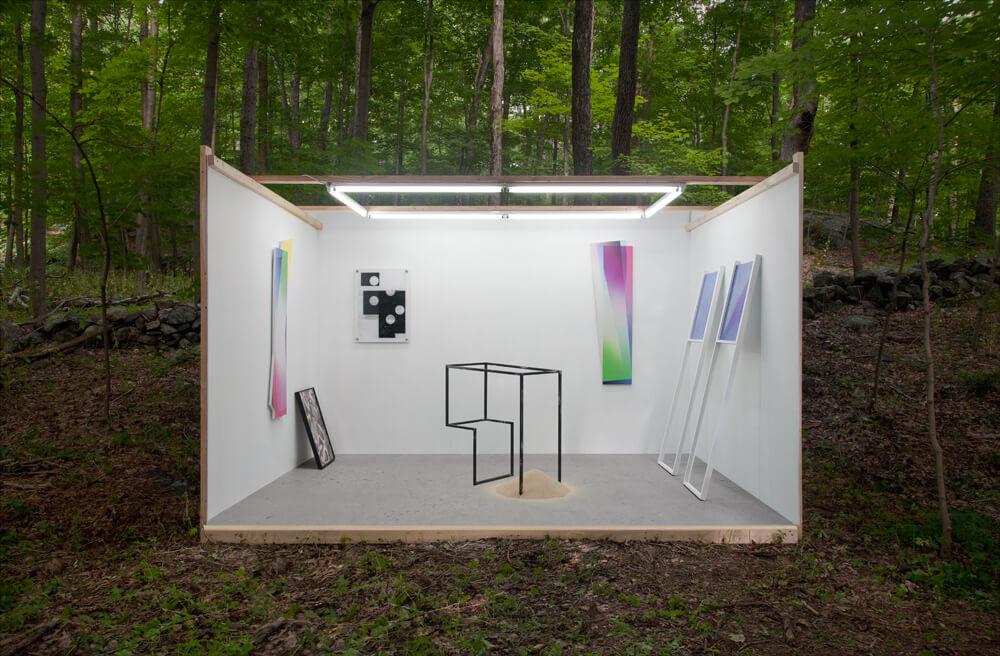 How did your interest in art begin? Microsoft "Picture It!" was a knock off Photoshop program I started using in middle school. I think we got it for free with the family computer.
If you had to explain your work to a stranger, what would you say? My work presents a dystopian view of networked culture with few but notable glimmers of hope.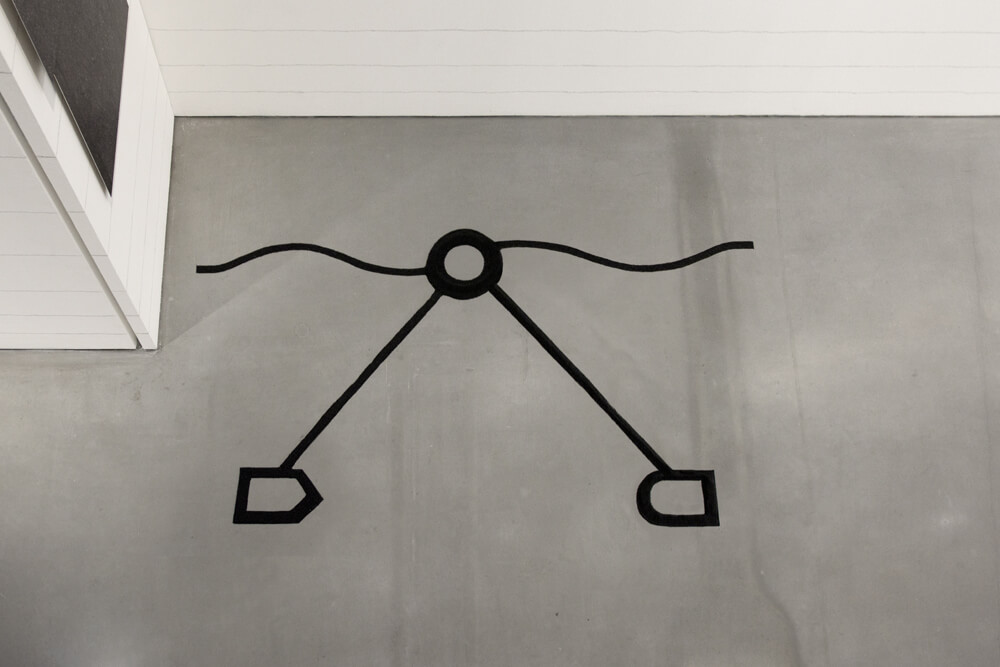 Guilty pleasures? I think anything you're interested in begins to inform your practice. I follow a lot of paranoid anarcho-capitalist Instagram accounts. Its starting to become a research project now.
What are you listening to right now? I'm listening to a youtube playlist of Nicholas Srnicek and Alex Williams.
Cats or dogs? Dogs!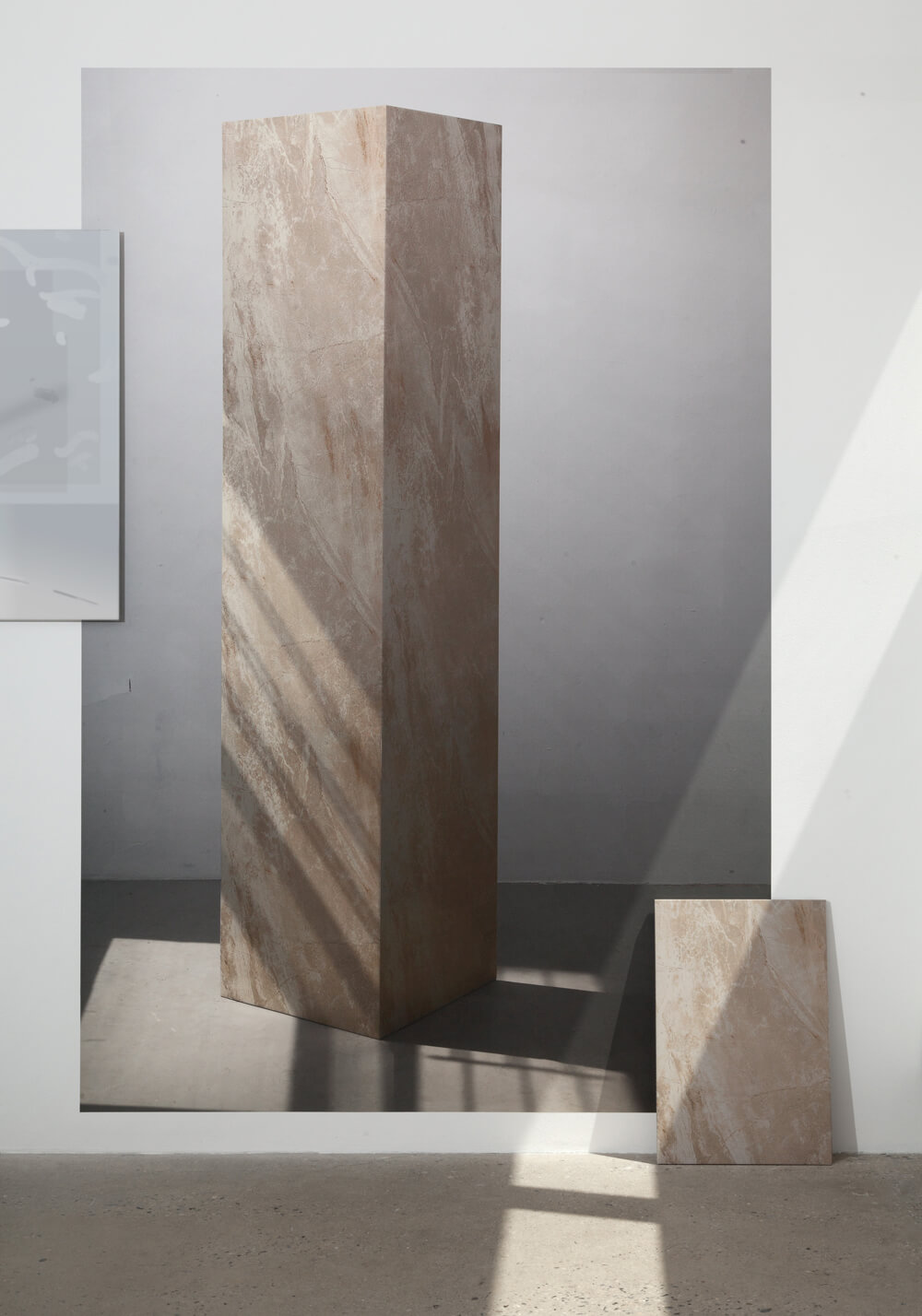 What was the last exhibition you saw that stuck out to you? Simon Denny at Petzel in New York.
What artists are you interested in right now? Wyatt Niehaus, Josh Kline, Michele Abeles, Eva and Franco Mattes.
What do you collect? I'm starting to hoard lentils, rice and canned goods because I'm convinced New York will be under water soon and we need to be prepared for what happens after the collapse.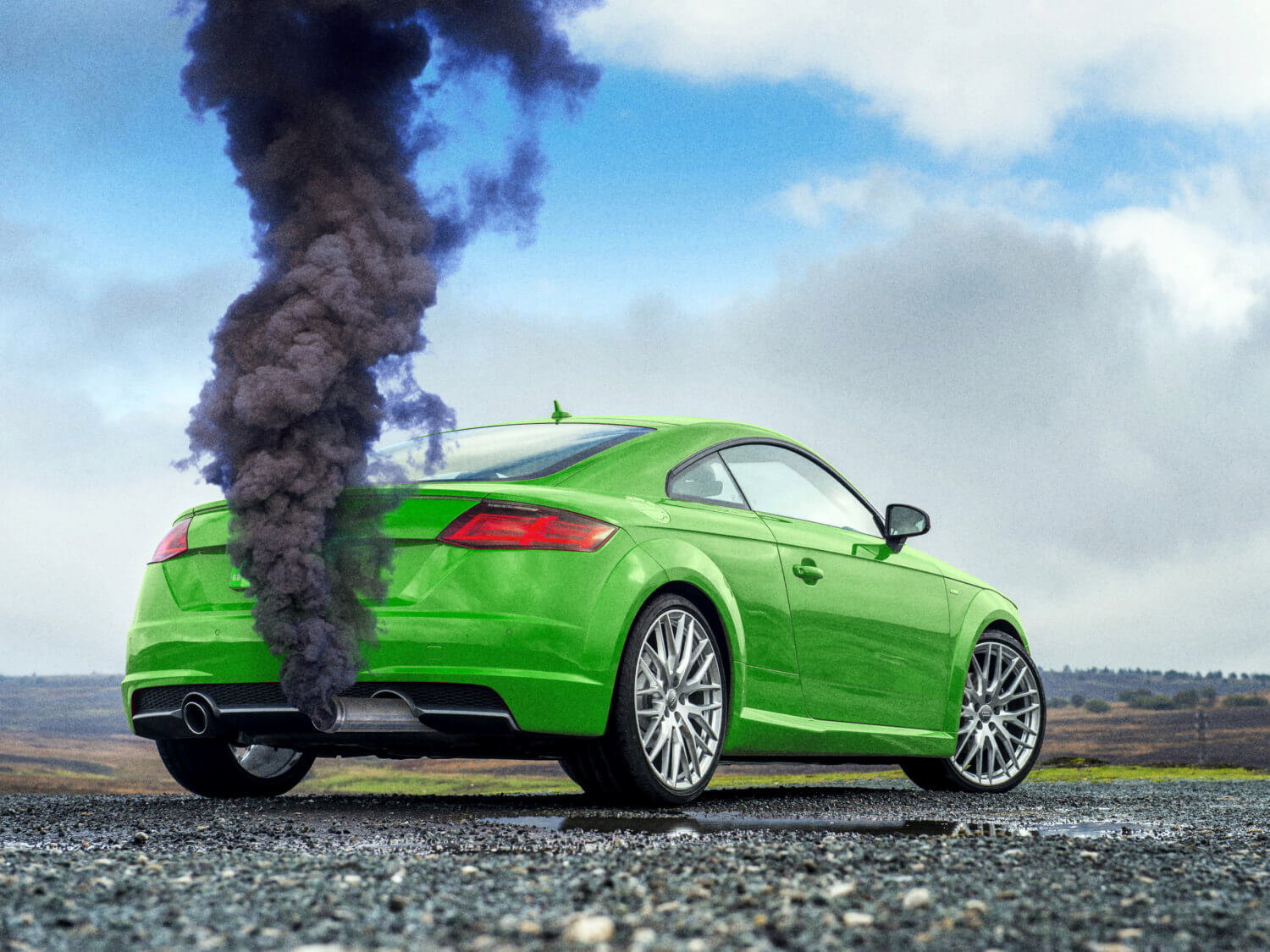 What's your favorite thing about New York? Being close to everything. I live on canal street and I place a lot of value in being able to step out my door and get anywhere quickly.
What is your snack/beverage of choice when working in your studio? Red Bull and Nicorette Gum. I'm trying to quit smoking.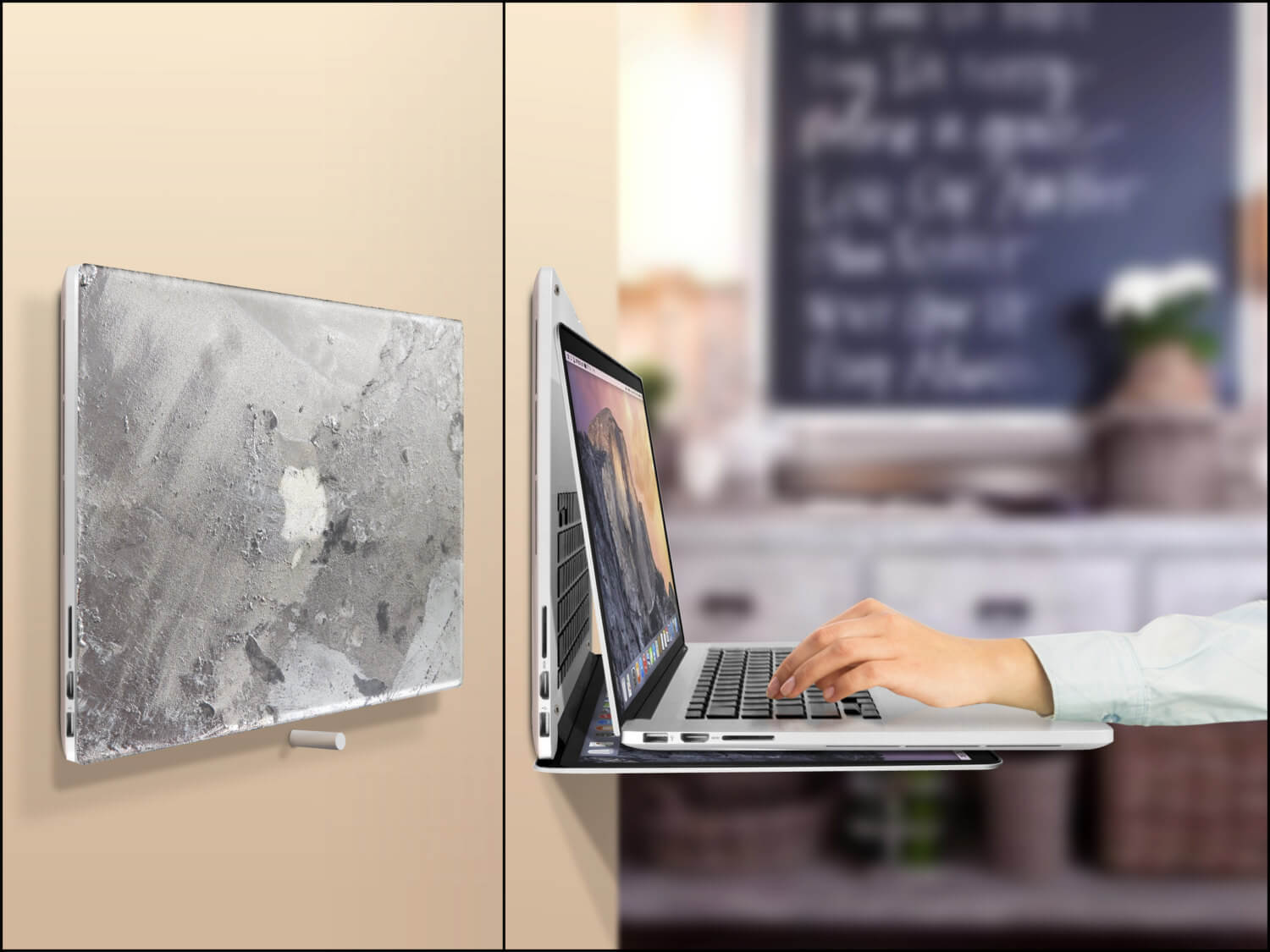 What do you do when you're not working on your art? I freelance a lot. Most of my time is spent working on something. When you're an artist or otherwise self employed its easy to become a workaholic and neglect every other aspect of your life. I try to take Sundays off and cook dinner with my girlfriend.
Can you share one of the best or worst reactions you have gotten as a result of your work? I had a collector walk out in the middle of a studio visit because it was "too cold". That person was also the landlord and they wouldn't pay to fix the heat lol.