Tell us a little bit about yourself and what you do. I'm living in Neuchâtel Switzerland, it's my home town, where I was born. In the beginning, I wanted to become an artist and painter. I was refused twice from my dream art school. I had a catastrophic year in a standard high school, I missed classes all the time, did a lot of graffiti and had some trouble with the police. After this year my mother enrolled me in another art school in Vevey, which specialized in photography. That's how I discovered this amazing passion and started to work hard. After this formation, I did a bachelor at the Lausanne's University of Art an Design (Ecal). That's where I took time to experiment the medium, think about my work and the ways I wanted to follow.  Now I'm working by myself. I'm a photographer, but I see my work in a polymorphic way. I hate recurrence and boredom so I try to experiment the medium by breaking the habits. I'm actually working more with installations & sculptures, but photography and pictures still are the loves of my life.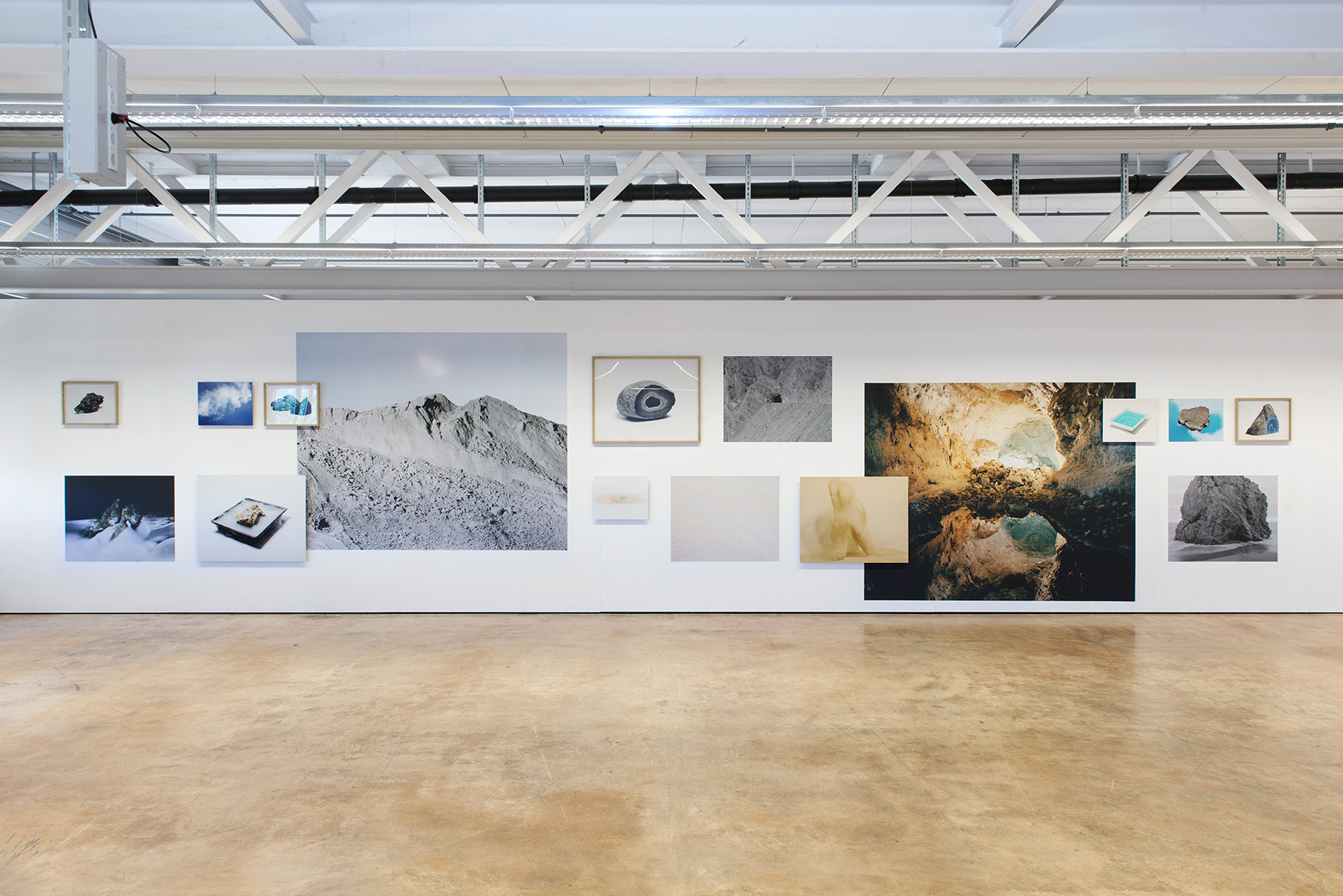 Top 3 favorite or most visited websites? I don't have that many habits on the web. I'm following some newsletters which lead me to many websites and blogs about photography, art, philosophy, society or science.  www.nowness.com has a lot of strong and sweet visual contents, really inspired and beautiful.  www.vice.com I like their articles and the way they diffuse information about modern society, and  www.thrashermagazine.com It's the classic skateboard magazine and I really love to watch skateboard video parts. Yep, it not only a brand of sweatshirts guys!
What is it like living and working in Neuchâtel? Switzerland is a small country and Neuchâtel is a small, but beautiful town (35'000 peoples). Everyone knows each other so it's really family friendly.  The contemporary photography scene almost does not exist here, so for what I do, I feel a little bit like I'm in a bubble, floating out of the world and time. It's both positive and narrow. There are no inteferences, so I can really think by myself and build my work in a singular and personnal way. But at the same time, there are almost no people to dialogue with about photography and boost motivation and ideas.
There are no walls around the city, I can move to another one to meet friends and discuss photography! Also, there are some really great artists here and we'll all be sweating hard to export our work. There are many people trying, each year, to manage exhibitions and events.
I also enjoy going to see the works of my friends: U-Zehn, Le double Volcan, L' Ange violent, Martin Jakob, Charlotte Favre, Kester Güdel, Jean-Thomas Vanotti, Eric Vial, Gionna Mottura, Le Palais Gallerie, Smallville, Can art-center.. and many more!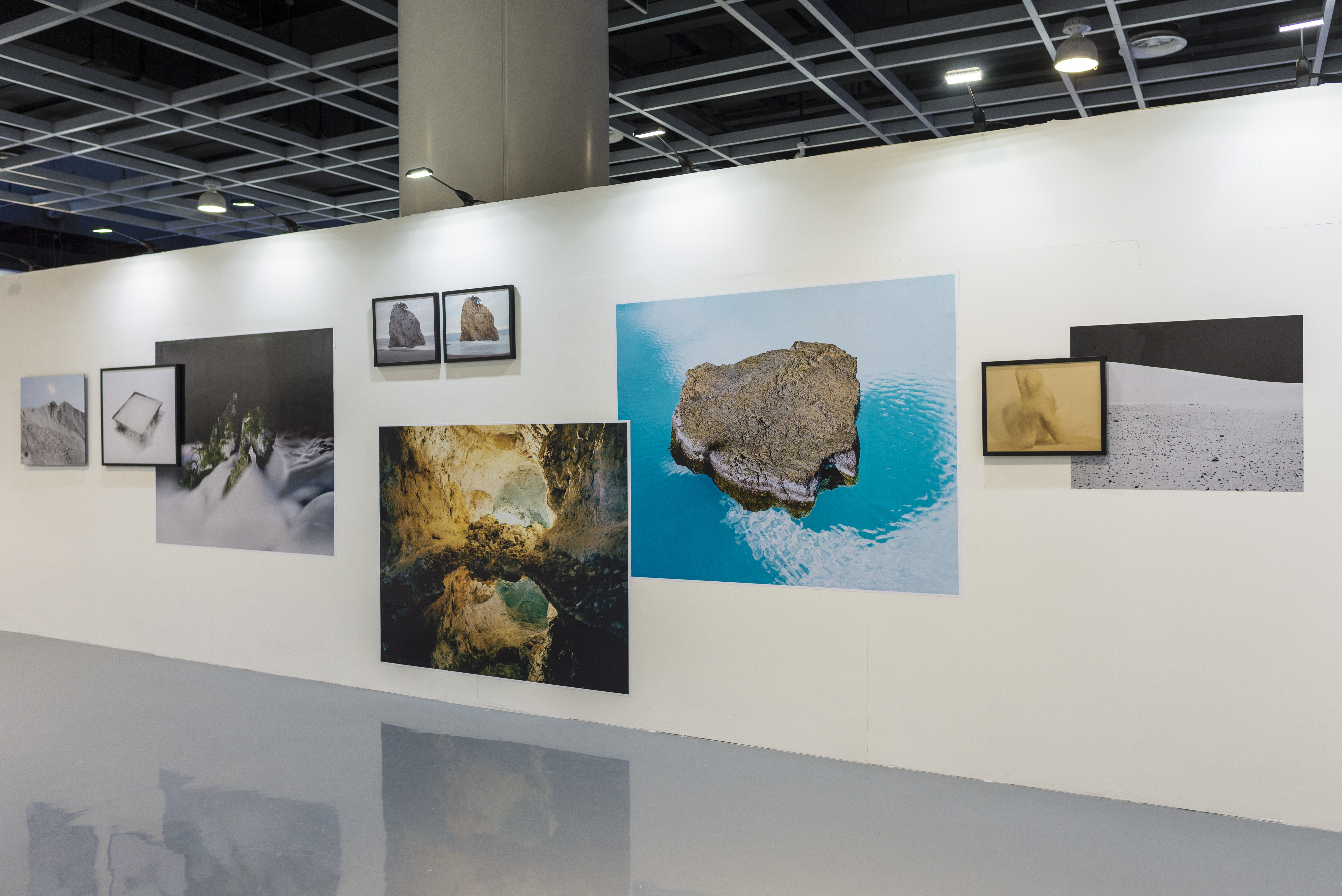 What is influencing your work right now?  As I said before, I really hate boredom so I do many things on the side of my daily art work; Rap, painting, tattooing, skateboarding, reading books, watching movies… I think all those elements, their cultures and histories feed myself and influence my work.
I'm also working around the concept of exotism, so there are some strong sentences in the first chapter of Triste Tropique by Claude Levi Strauss, really helpful in some ways of thinking. Philosophy books always help me develop my work. Bukowski, Emingway or John Fante are strong influences in the way I reflect about daily life. I think a lot about the meaning of life and that also influences my work.
What are you reading right now?  Triste Tropique by Claude Levi Strauss, My Stupid Dog by John Fante and The Art of Always Being Right by Schopenhauer.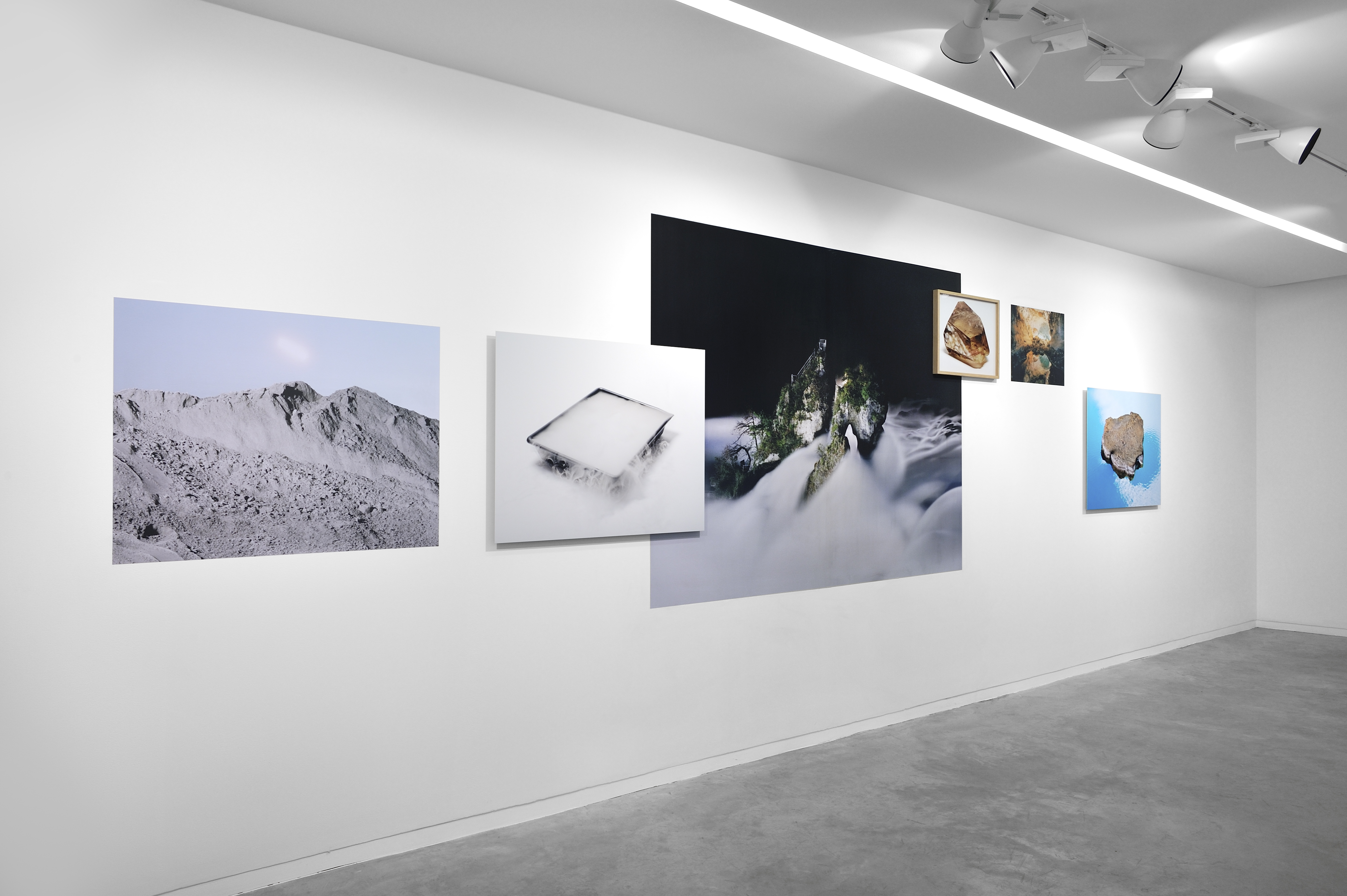 What are some recent, upcoming or current projects you are working on?  I actually have an exhibition with my project A Geological Index Of The Landscape at the Jimei X Arles Photofestival in China. It's a collective show called Profound Silence curated by Chen Shen. I'm also working on the publication of the book A Geological Index Of The Landscape.Creatively, I'm working on several installations in connection with this project called Synthetic landscape elements. I'm also working on a project of sculptures by building Ikea furniture in random ways to create Totems, representative of the popular marital conflict. I'm shooting photos for another project on the concept of exotism and its' visual construction and  also work on the editing of my own archive to make a life style project actually called A way to feel good. On the side, I'm writing songs for rap music projects with my friends Hook and FlexFab.
If you were a drink what drink would you be?  It depends of my mood; Black Italian espresso or jasmin tea.
Who are some of your favorite artists?  Man Ray, Taiyo Onorato & Nico Krebs, Lynn Cohen, Olafur Eliasson, Walead Beshty, Elad Lassry, Fischli und Weiss, Roman Signer, Wolfgang Tillmans, Beni Bishof… so many!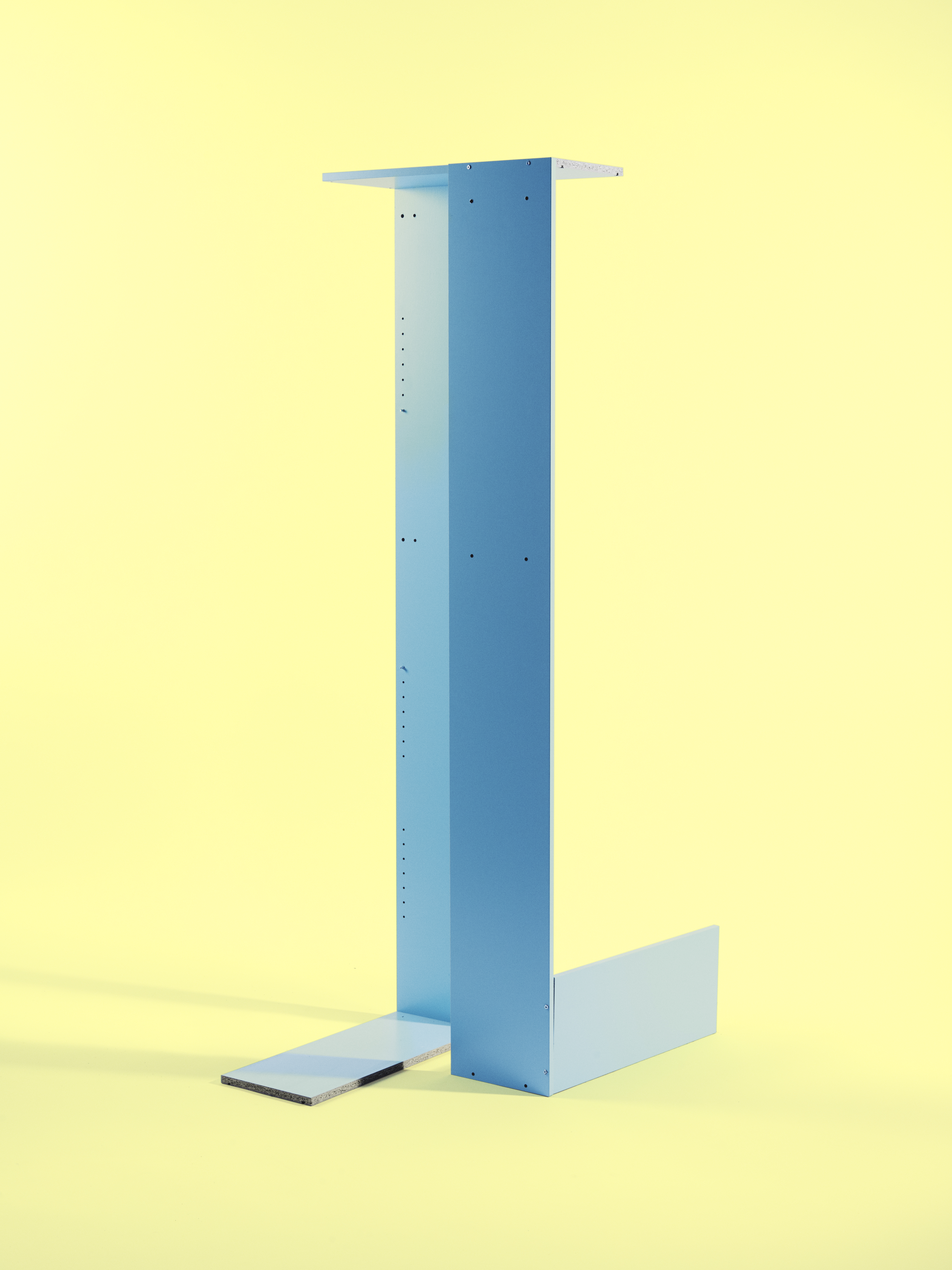 What is your process like?  I start by working really instinctively with some quick ideas and itches. When I have some material I take time to have a look back at it. I observe what emerges from the images, choose a way, perfect the concept, research and read books about the topic and continue to produce. With time, the work evolves and becomes more precise and stronger. Once I look at it, I start to edit the pictures and work on sequences to create a dialogue between the images or objects. I finally work on the formal presentation; book, exhibition or both.
Favorite Neuchâtel hangouts?  I'm not a night club guy. You'll find me in bars who have the best beers and whiskys at Le chauffage, l'Interlope and café du concert.  I also like to hangout with a good friend in ugly bars as P.M.U style. There are a  lot strange people and I always go back home with great memories. I of course like to see concerts so Case à Choc / Queen Kong Club is the place to be.
What's your absolute favorite place in the city/the world to be?  It's really impossible for me to answer to this one… It can be everywhere, it only depends of the people with whom I am, and if I am alone. I would love to share this best place in the world with someone.
Describe your current studio or workspace.  It's at the highest floor of an old candy factory. I work there with eight of my friends. We are lucky to have a lot of space to work, office, studio, and silkscreen room. Please come during the summer and grill some steaks with us on the roof with the view on the lake and the mountains.
What were you like in high school?  I was kind of average student, bothering teachers wearing baggie pants and wooden ball necklaces. Loving girls and dreaming about becoming a painter, listening to punk rock and hip hop, making graffiti and skateboarding, playing drums and writing rap. Always up to do funny nuts!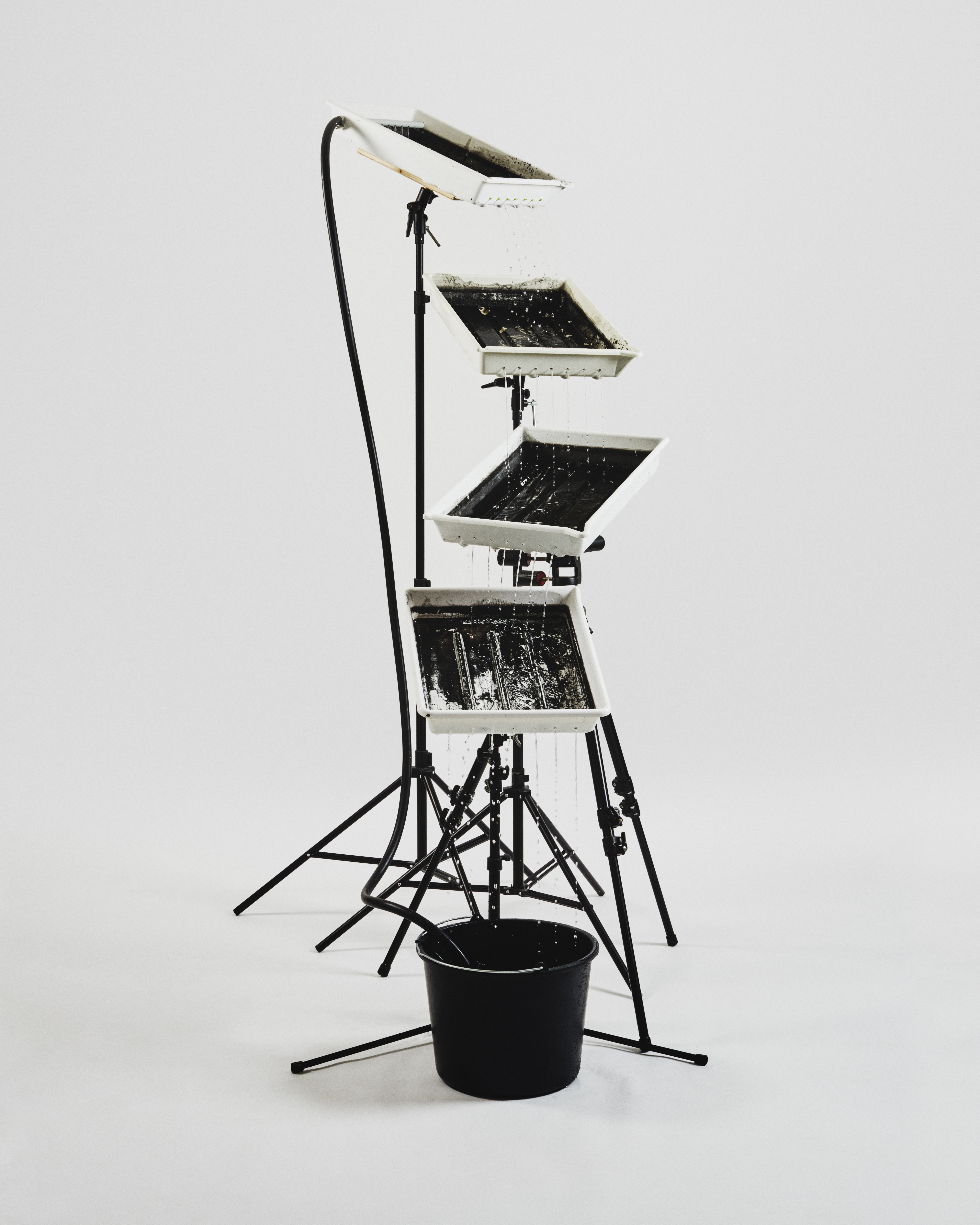 What are some of the best or worst reactions you have gotten as a result of your work?  The best is probably when people write to me because the project gives them a way to reflect about the world and that opened a positive door in their mind.  That's definitively the goal of my work and what I want a viewer to walk away with, after seeing my work.  The worst reactions are not that bad. It's just when people say that they don't understand without trying on their own. Art or photography is a kind of language and sometimes people are hermetic to mine. That could make me a bit sad, but that's all. Otherwise, I don't care about shit talkers, I'm pretty hermetic to this language so I keep positive and try to learn from my mistakes.