Tell us a little bit about yourself and what you do. I am a twenty-seven year old artist living in Brooklyn, New York. I have lived in New York since graduating from Pratt Institute in 2012. I think place has always been really important to my work. I grew up between urban, suburban and rural areas in New York and New Jersey that developed my interest in natural and constructed environments. While I love living in the city, I always need to find a reason to leave for a bit whether it is to go hiking and camping upstate or travel to a new place. My current work addresses the moments inbetween the formation and aging of architecture in developing residential areas.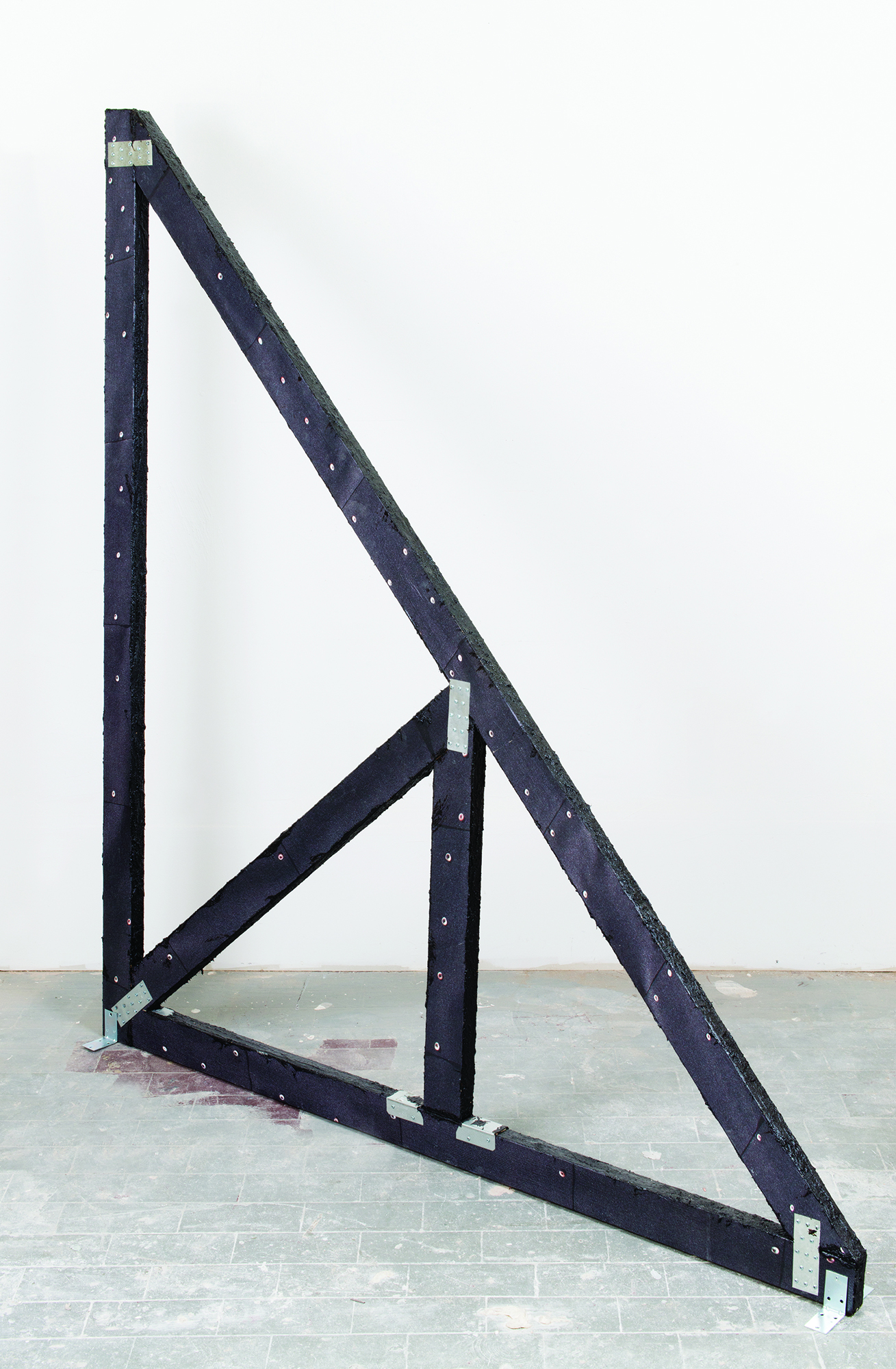 What are some recent, upcoming or current projects you are working on? I am awaiting the release of Closing Ceremony Magazine's first issue that focuses on street photography that I am a part of with other amazing artists. I had a piece in a group show called Hard Cry at a new space called Lubov curated by Gabriel Sanchez that just closed in New York. In the spring, I will be showing new works for a group show curated by Jovanna Venegas on liminal spaces and trickster figures that will take place in the now-defunct Pfizer building on the border of South Williamsburg and Bed-Stuy in Brooklyn.
What is one of the bigger challenges you and/or other artists are struggling with these days and how do you see it developing? The recent election has really re-focused artist's' attention to a variety of social and political issues. It has really made me consider how my work can further address issues of space and context in relation to architecture and art that is meaningful and constructive to the ongoing conversation. I don't think this means we will be seeing more art as activism necessarily although there are many recent shows that address this like Ai Weiwei's four concurrent New York exhibitions that ended recently or the Kerry James Marshall exhibition at the Met Brauer. I think this raised consciousness will shape the conversations that have been happening in the art world about equal opportunity and representation in spaces whether gender, race, or ethnicity. I hope this makes the art world more porous and receptive to multiple perspectives. I think people are feeling tired about seeing another white, male artist and the constant stream of standardized art fairs that are more for selling then experiencing art.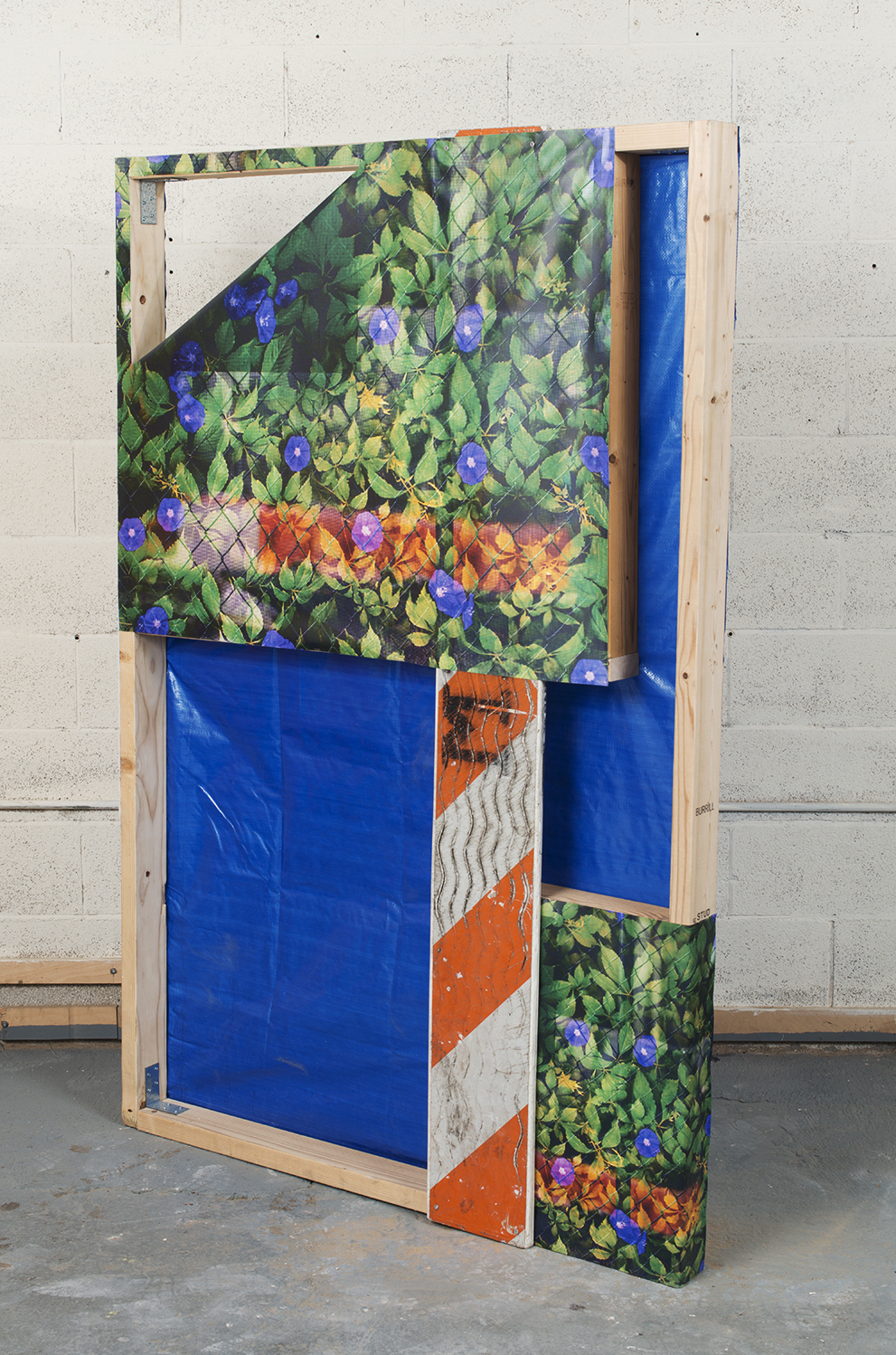 How did your interest in art begin? I remember drawing a lot as a kid in my sketch pad. A house with a dog I never owned. Michael Jordan slam dunking.  Dragon Ball Z characters. I started to take pictures when my friend in high school invited me to join his photo club which coincided with taking my artwork more seriously. I continued pursuing art through classes on photography, art, and art history that led me to study in New York.
If you had to explain your work to a stranger, what would you say? I use photography, sculpture, and installation to address issues of space and architecture.
What materials do you use in your work and what is your process like? My process starts by walking in areas of New York that are either developing or have a history of manufacturing and industrial spaces to create images. I will then bring these into my studio and start drawing and conceptualizing pieces from this source imagery. Once I have a general idea of where I want to go, I get materials from hardware stores and have images printed on commercial materials that can be manipulated in some way. It is important for me that the image does not solely function as a representation of reality, but also as a material in itself. I don't usually use traditional art materials or normally frame my photographs, but rather focus on making unique objects using common or industrial materials.
Favorite quote? "A rose is a rose is a rose is a rose." Gertrude Stein
What artists are you interested in right now? Lately I have been inspired by Sondra Perry, Lauren Clay, Pacifico Silano, Sara VanDerBeek, and Gwenn Thomas.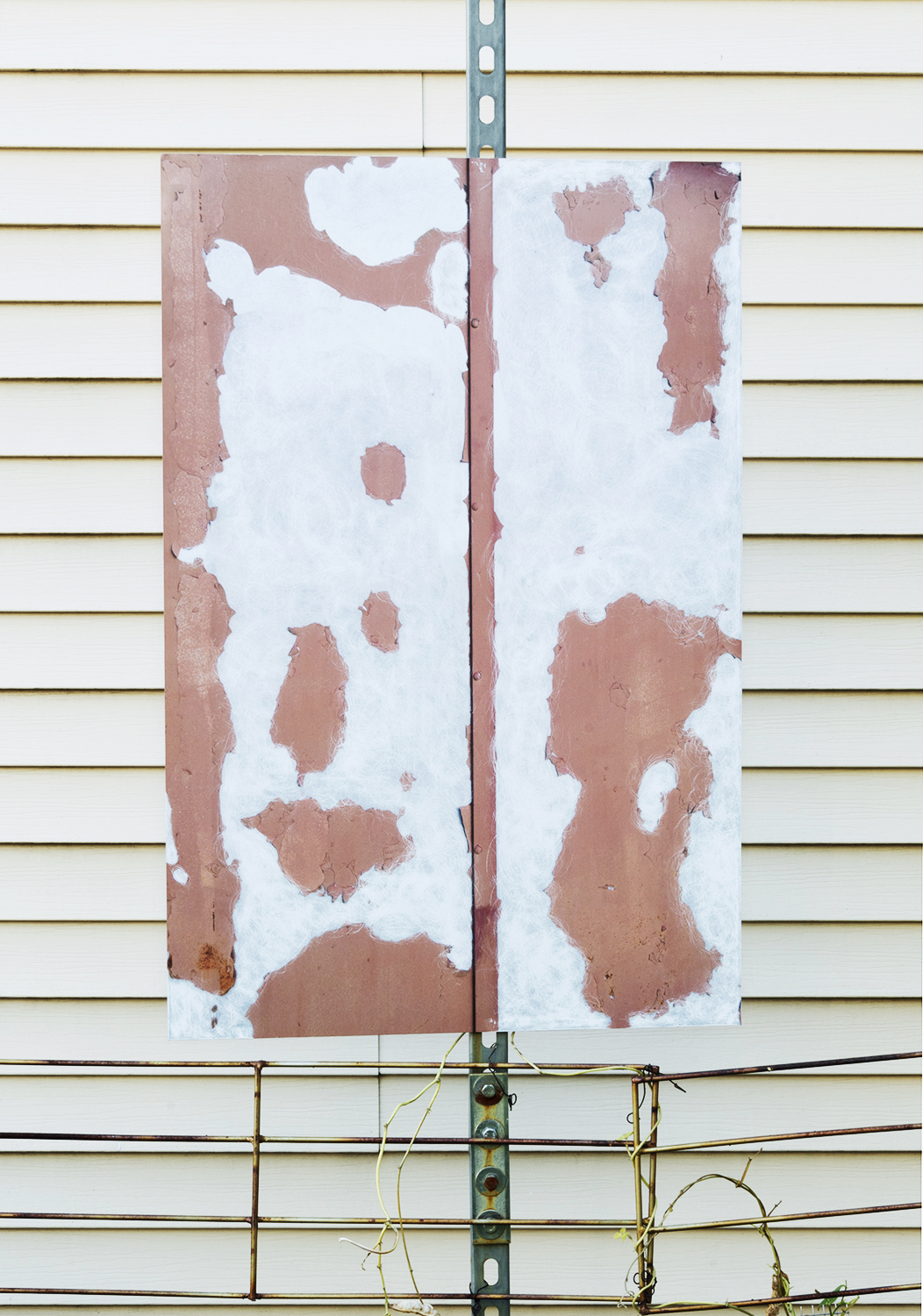 Favorite Brooklyn hangouts? The Narrows is my favorite place to grab a drink. I always order a beer + shot and go to the backyard when it isn't too cold. Some of my favorite places to see work and hang out in Brooklyn are Signal Gallery, Interstate Projects, and 99cent Plus Gallery (soon to be a new space in 2017). My studio is currently located below Present Company so it has been nice to see their shows multiple times a week. I don't really hang out in other parts of New York anymore.
What was the last exhibition you saw that stuck out to you? The last exhibition I saw that really stuck in my mind was Lucas Blalock's Low Comedy at Ramiken Crucible. The experience of finding the location paired with the subterranean basement below an Apple Bank changed how I usually think about his work. It was really nice to see a larger grouping of his work as I only have seen either singular or small groupings of his work in group shows before. The industrial environment contrasted really well with his constructed images while also solidifying the real versus the digital in his works.
What is your snack/beverage of choice when working in your studio? I am a huge advocate of the sandwich as an ideal food – unlimited possibilities, cheap, easy to carry! I usually just make my own veggie and cheese sandwiches at home or go to a bodega for something quick.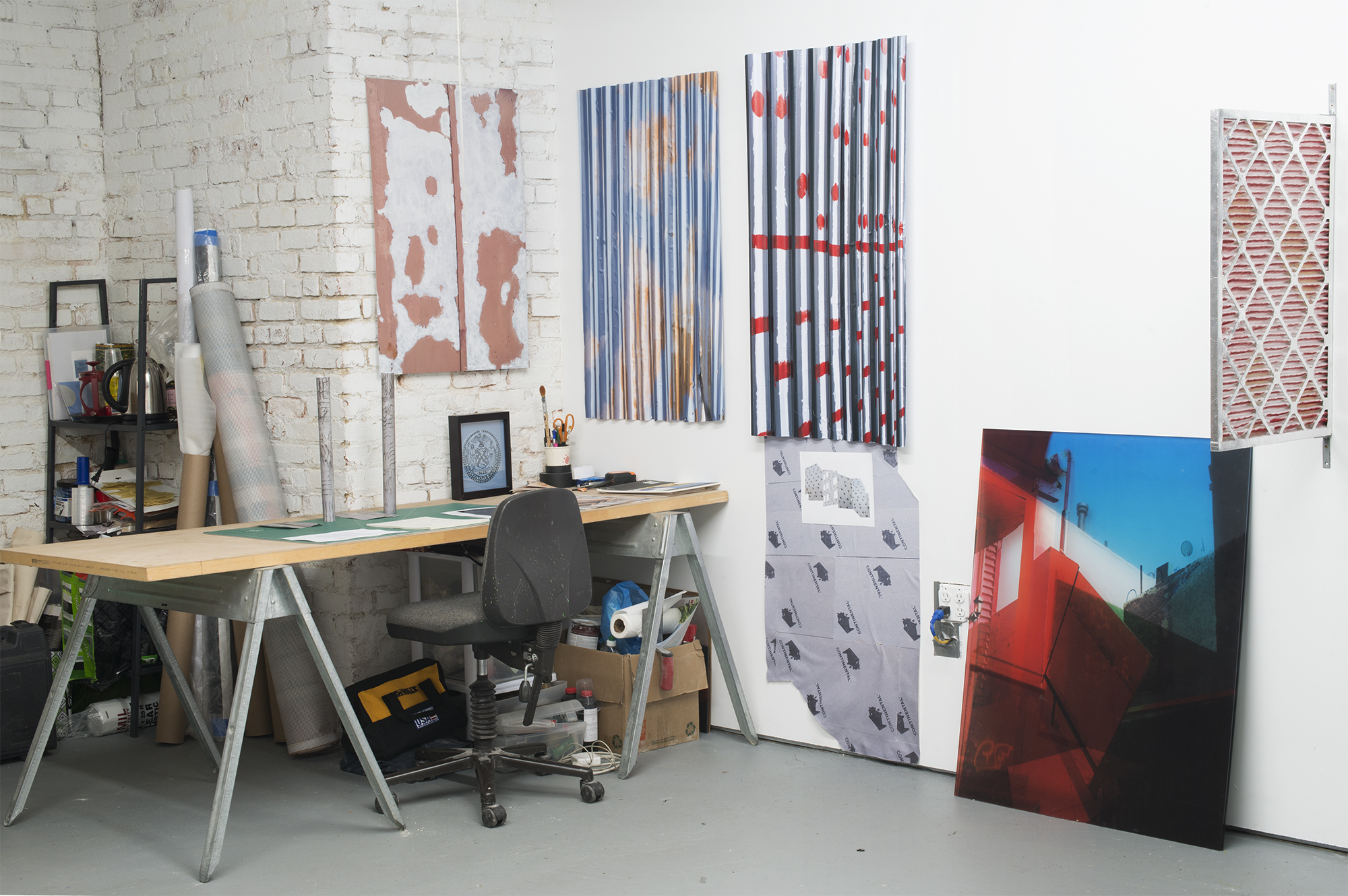 What do you do when you're not working on your art? When I am not working, I either want to be seeing friends or outside away from the computer. I try to read books at all times whether it is a novel or theory. A while ago I read a book on Gordon Matta-Clark called Object to Be Destroyed by Pamela M. Lee that really put his work into context and exposed me to more of his work I haven't seen before. I am always trying to catch up and see exhibitions when I am not in the studio.
If you had not become an artist what do you think you would be doing? I would probably be an Environmental Scientist. Climate change is one of most pressing issues for me that I am reminded about on a daily basis.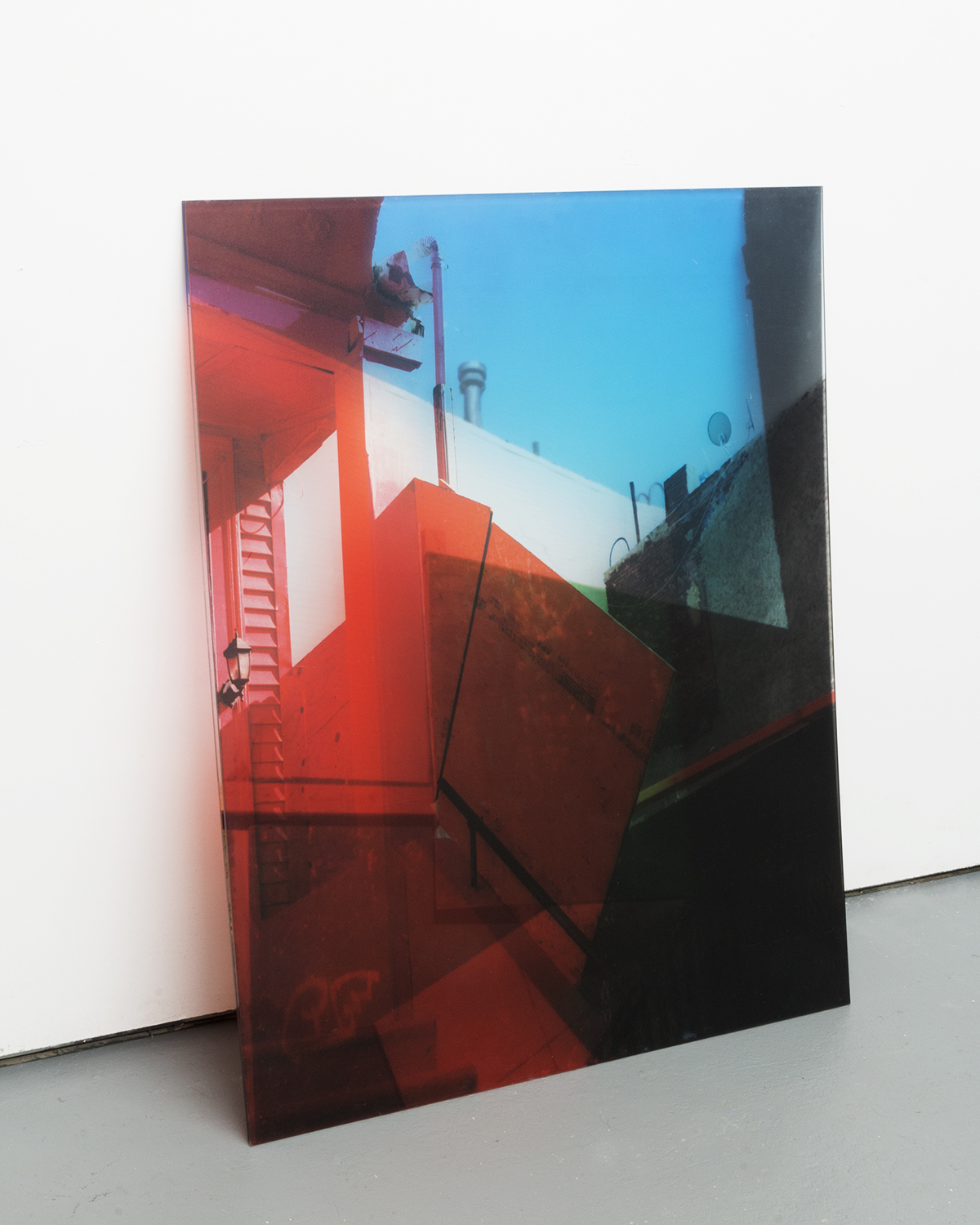 What are you listening to right now? I am finally getting around to listening to the new Frank Ocean album. I am losing track of where each song ends and the other begins.
What are some of the best or worst reactions you have gotten as a result of your work? I like when people approach my work like they are trying to figure out an unknown object. One of the most memorable reactions I had was when I was talking to a psychologist about my interests in fences / barriers and what that may mean about me. It really stuck with me and it is funny how that it is something that is reoccurring in my work for the past few years.