Can you tell us a little bit about who you are and what you do?
Hello! My name is Justin Cheromiah, and I am the person behind the project, High Sunn. I compose and craft all of my works on my own. 🙂 Beginning as a guitarist, I eventually taught myself a variety of other instruments and found myself standing in front of the microphone.
What is your current workspace like?
Have always been recording in my bedroom! Just a gaming pc with studio speakers, a 144hz monitor, Ableton loaded up, a SteelSeries mouse, and a 60% keyboard.
How did your interest in music begin?
Since my father is a huge music junkie, I started nodding my head to New Order and Orchestral Manoeuvres in the Dark (OMD) when I was a baby. However, my passion for finding new artists and indulging in the masterpieces of them began at the age of 11. Bands like My Chemical Romance, The Misfits, and Balzac drove me towards the dream of standing on stage as a musician like them. With this discovery, I enrolled in guitar lessons and within a few years, I was composing my own instrumentals. Following, when I turned 15, I received an 8 track Tascam recorder which gave birth to the first releases of my current project "High Sunn". With the push from my family, the daily agenda of my high school life was writing a song a day.
What's the story behind the name, High Sunn?
With the vast amount of assumptions that my artist name relates to my cultural background or thinking my last name is Sunn, the name "High Sunn" comes from a conversation between my middle school friend and me. With thoughts of creating a music project at the age of 14, I dreamed of having my project name with the word "sun" in it. Asking my friend for his insight, he said "why not do high sun?". (He was a stoner) It grew on me. So I added another "n" to "sun" to have the same effect as "Wavves" and coined it as my name.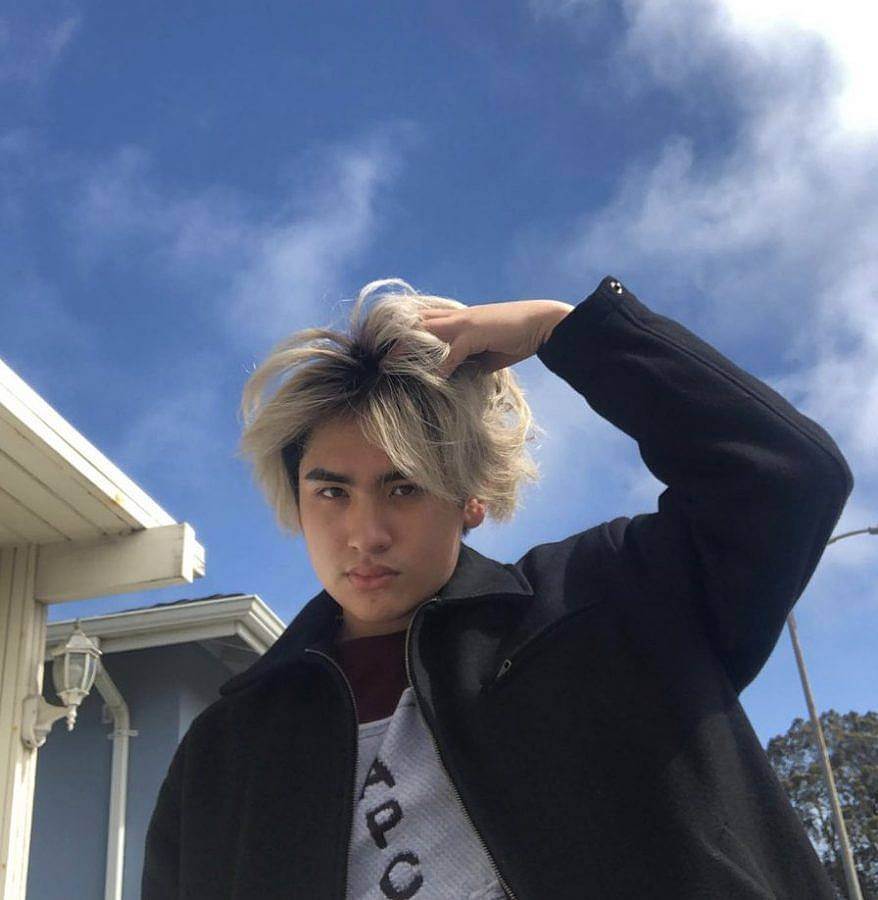 What advantages do you feel working as a solo artist has over making music with a band?
As a solo artist, I believe it is great to battle with yourself. The more you fight with yourself, the more ideas are fostered from your mind and heart. The best music comes from the frustration within your fingertips. Plus I think time management and not having to wait long for another person to respond helps workflow immensely, especially for a person like me who values composing multiple ideas in a week's time.
In 2019, after Missed Connections, you made a shift in your sound (with music off Our Perception, Coffin 3Y3S, and Tear Pop). Can you discuss this shift & how your evolution as a musician has been reflected in your music?
Back then and now still, I am trying to experiment and find a sound I feel comfortable with. For a lengthy amount of time, I was known as that "lo-fi dream-pop" artist born on Bandcamp. Trying my best not to stick to a label, I ventured to a new sound that wasn't played out or boring to me. With my influence from emotions on the day of writing songs for certain projects, I would plan out a vibe that differed from release to release. Those three releases reflected what I was listening to at the time of recording and played out some emotional events that preceded my life.
What musicians are influencing you right now?
These days I'm broadening my listening playlists with music from Early 2000s Japanese Pop, Midwest Emo, and R&B. Some notable artists that break my writer's block are Eufonius, Mikuni Shimokawa, Aira Yuhki, Organ Tapes, Buerak, Buffalobang, and Glocca Morra.
What's emo anyways?
Honest. True. No filter. Messy, but elegant. Pain from hardship. Love. Deep thought. Tears dried. An overabundance of heartfelt cries. Simply emotion with no boundaries.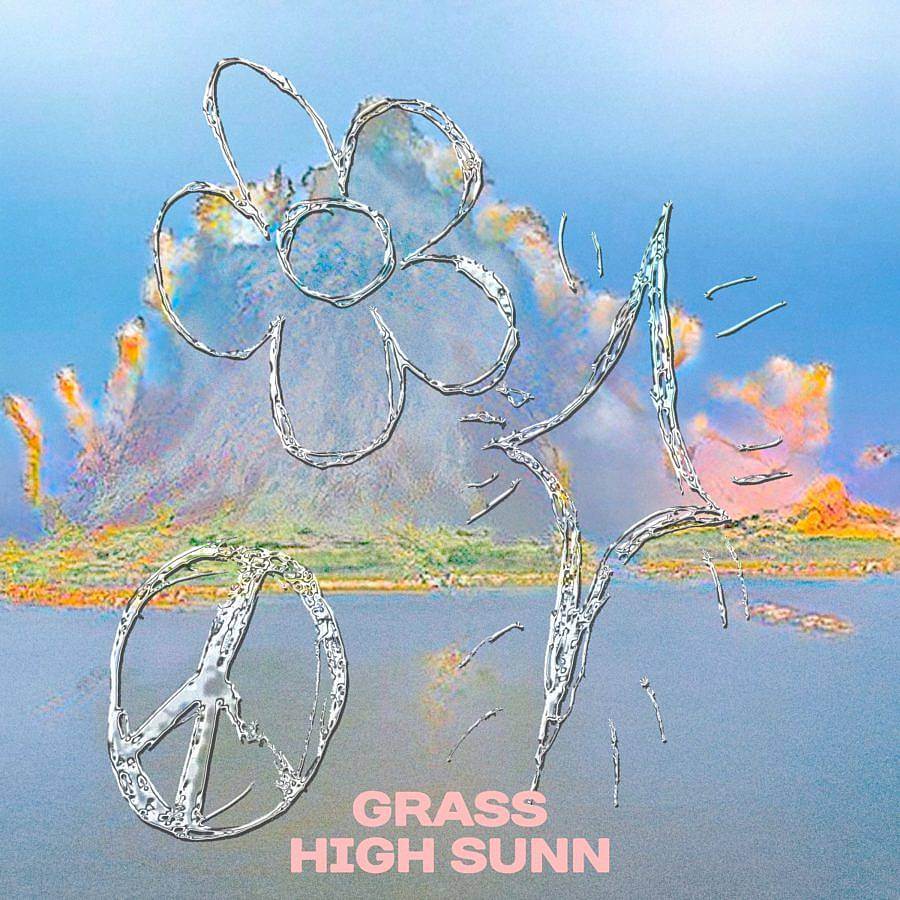 How would you describe your sound on Grass, your new EP?
With the help of Cameron Smith, I was able to achieve a feeling that I could not do alone. While incorporating synth sounds and bass plucks that are unique to this release allowed me to foster a more contemporary pop style that bleeds my influence from the mid-2000s Japanese pop. Keeping true to my roots though, the iconic "High Sunn" chorus guitar is evident with my vocals being more pronounced. Overall, I feel this release, while being more sonically produced than others, keeps an organic and reminiscent approach.
Do you have any upcoming projects or shows?
I plan on performing live when the appropriate measures are taken. After this EP release, I am planning on composing another EP as a sequel to this one
How do you feel the theme of devotion is conveyed through this new release?
To simply put it, I've always been a romantic. With someone who I deeply care about in mind, psalms of love come naturally. With love, comes hardship and understanding how people work. When you discover new things every day with someone you've known for years, the love feels fresh. That is why the ep is titled "grass". With that special person in mind, wouldn't you like for their wishes and dreams to come true? One of your goals in life should be working your ass off to help support the one you love and paint the picture of their dream world. With the imagery of the wind flowing through the glass and the blue sky, the theme of devotion and an image of a bright day come hand in hand.
Interview composed by Amanda Roach.