Tell us a little bit about yourself and what you do. 
I was born in a small village in Kazakhstan. I really enjoyed growing up there- especially because of the continental climate (extremely cold winter and extremely hot summer). My childhood there was beautiful, wild nature, watermelons growing in the garden, animals and even wild turtles running around. Then we moved to Germany, to Grafenwoehr, which is also a US Military Checkpoint. Later on I studied, Painting, Sculpture and Graphics, with Prof. Oehlen at the Academy of Fine Arts Munich, where I graduated with honors, this February. My diploma was awarded with the so called "Debutantsprize".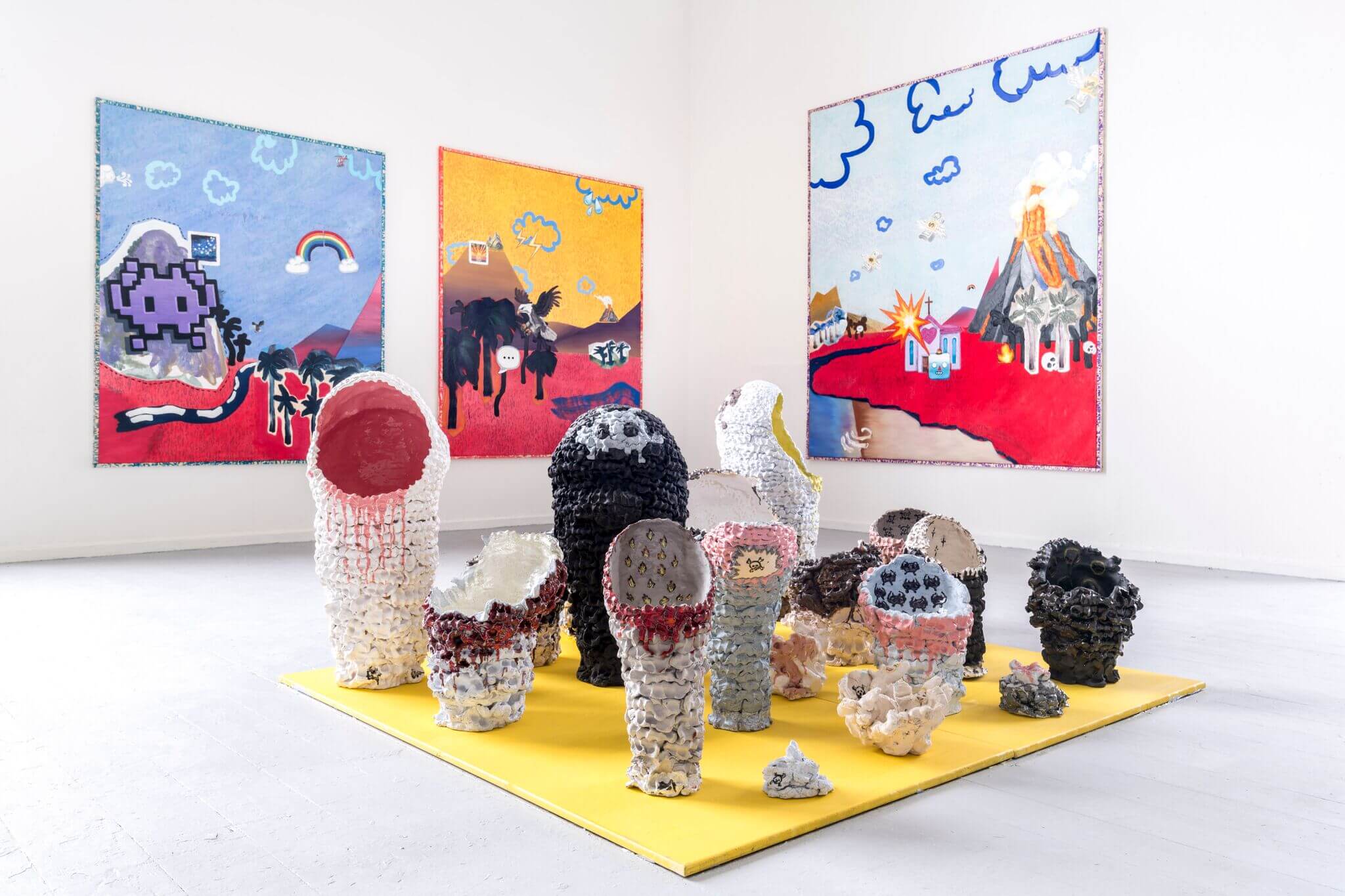 What are some recent, upcoming or current projects you are working on?
I had my first  group show in Dusseldorf at Golestani Gallery, and another one in Munich at Karl Pfefferle Gallery. Next year, in January, I'll have a "guest feature" solo show at Karl Pfefferle Gallery, in Munich, which I'm really looking forward to because the gallery space is pretty big. Another solo show will be in spring at The Hubert Burda Tower in Munich, curated by Mon Muellerschoen, a very cool lady. Also, I will continue working with Golestani Gallery in Dusseldorf, having a show there sometime next year.
When did you first begin to paint?
I think it was in first grade. We had just moved to Germany, living in a sort of immigrants "camp", which was horrible. We were poor, I didn't have friends and my german wasn't good yet. They put me in first grade, where I was crying all the time because I didn't understand a thing. So, one afternoon I had detention (I didn't do my homework) and was sitting in the corner by myself painting. Then two boys, an American and a Russian boy came closer and liked it a lot. They asked me if I could paint one for them too- that made me feel really good. I think it was Santa Clause that I painted.
What inspires your subject matter?
Beautiful landscapes that make me feel free and digital games from childhood like Nintendo Super Mario Bros, Tetris, etc also Emojis, Instagram, Netflix and art history.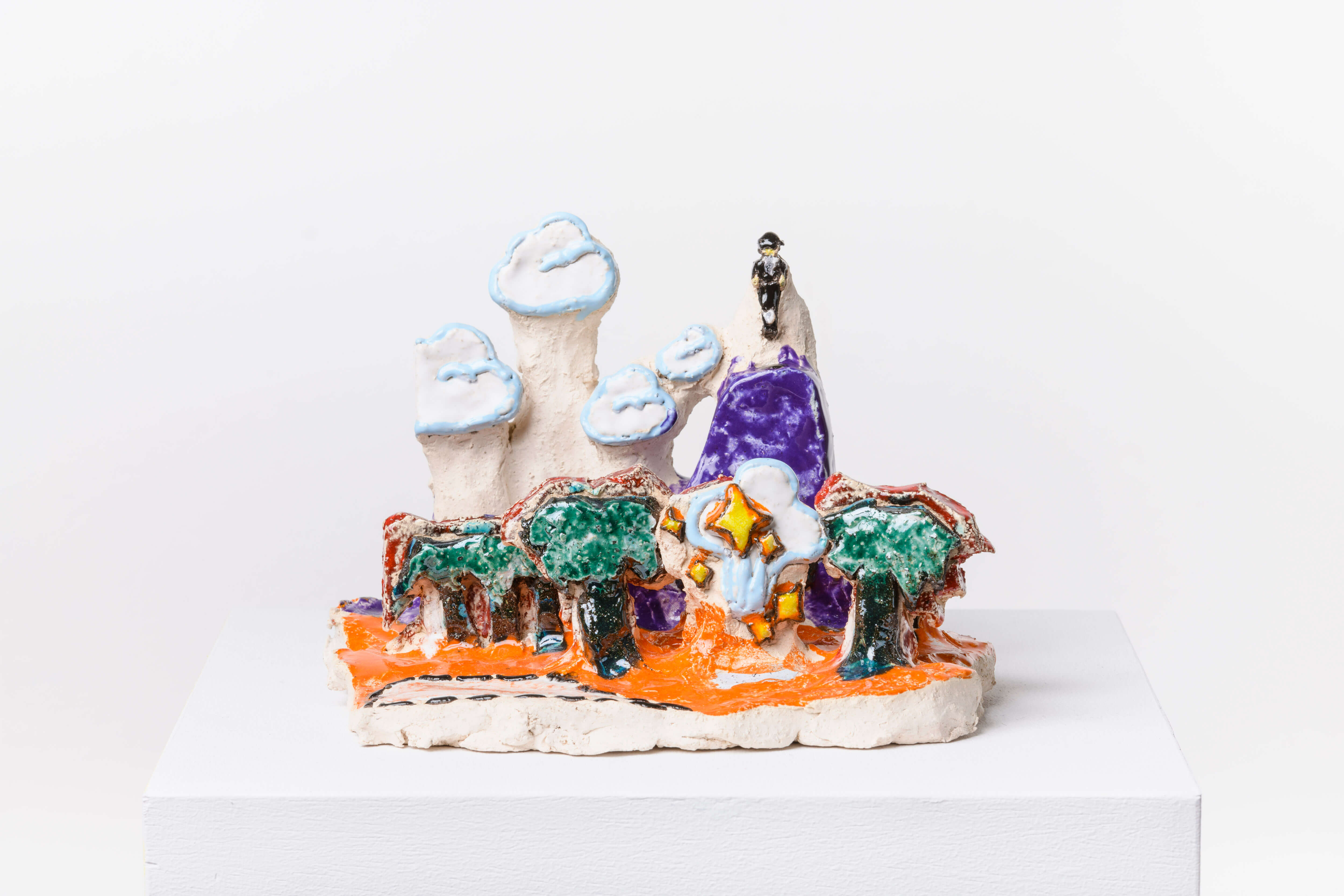 What does your process typically look like?
There's always a plein-air watercolor painting in the beginning. I usually take a set of aquarelle colors and paper with me when I travel. Then I take a photo of it and abstract different watercolor studies with photoshop tools deliberately rough to give it a digital touch and develop a new landscape out of it. Afterwards I paint it all in oils. The rest is a forth and coming between digital and analog. I also work with all sorts of apps.
I like the ambivalence of something very modern, digital, untouchable in a traditional technique like oil colors or clay.
What was the last exhibition you saw that stuck out to you?
There was a show at Saatchi Gallery, London, I think it was in June, showing various artists. I enjoyed the paintings of Tamuna Sirbiladze, Dale Lewis,and Danny Fox a lot. Austin Lee's "Constant Joy" show at Mosaic Art Foundation, in Istanbul is very fresh and Joerg Immendorff at Haus der Kunst, Munich is a must see.
What artists are you currently interested in?
Philip Guston, I will always love him and Vincent van Gogh. Nicole Eisenman, Dana Schutz, Allison Zuckerman, Nina Chanel Abney, David Hockney, the Neuen Wilden- all of them and the artists mentioned above.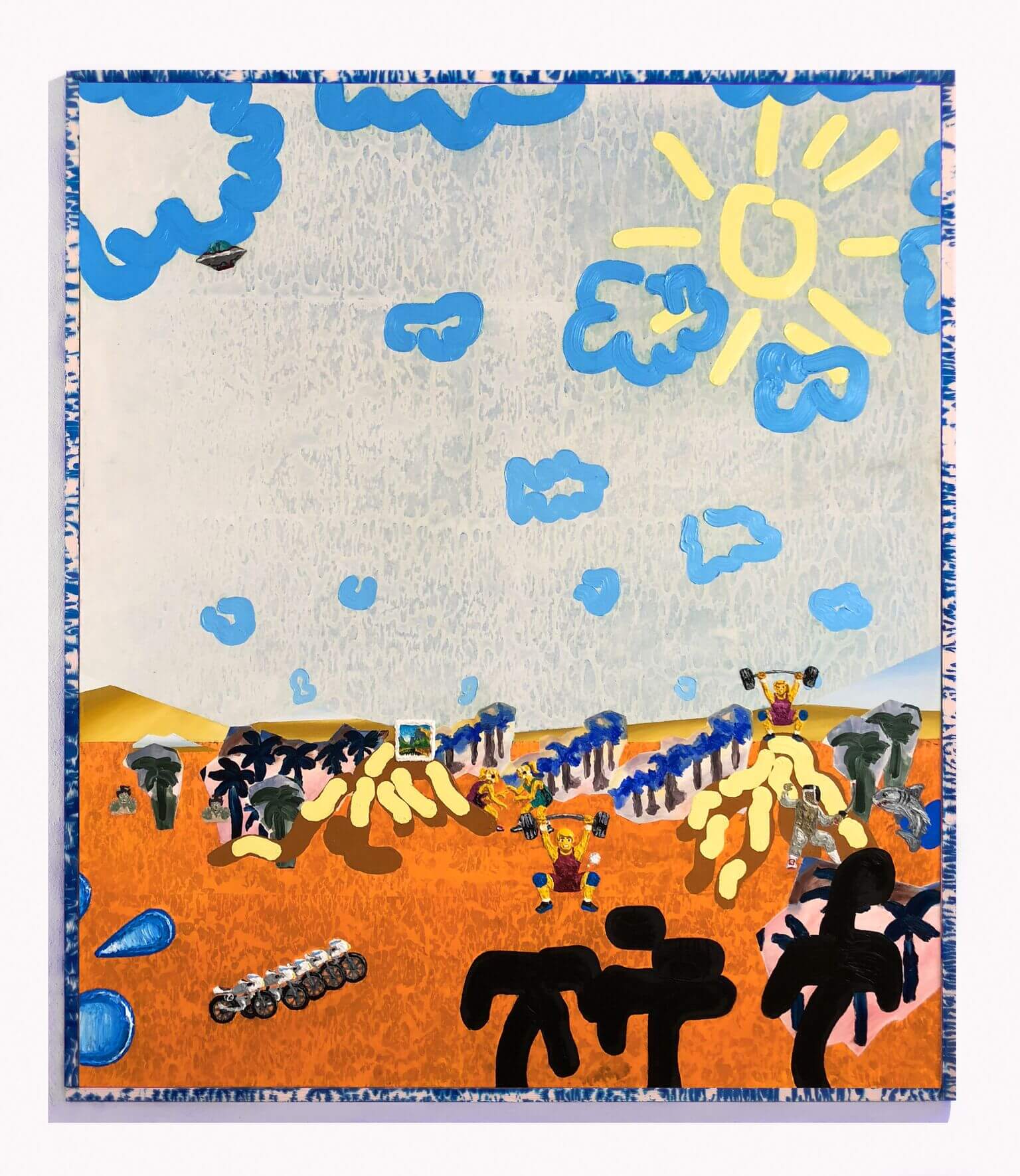 What is the best piece of advice you've ever received?
I've read a book and watched a documentary about old people giving advices for them younger selves. In one of it, I think it was a 96 year old man, said: "Don't listen to others, they don't know any better." I really liked that cause it encouraged me to listen to myself more than to others and do my own thing. If it feels good, it's the right way.
Do you collect anything?
Tumblers- when I had an extraordinary fun night out with friends, I usually ask the barkeeper for the tumbler as a souvenir. I know it sounds weird but it's really nice to have a kitchen cupboard full of good memories.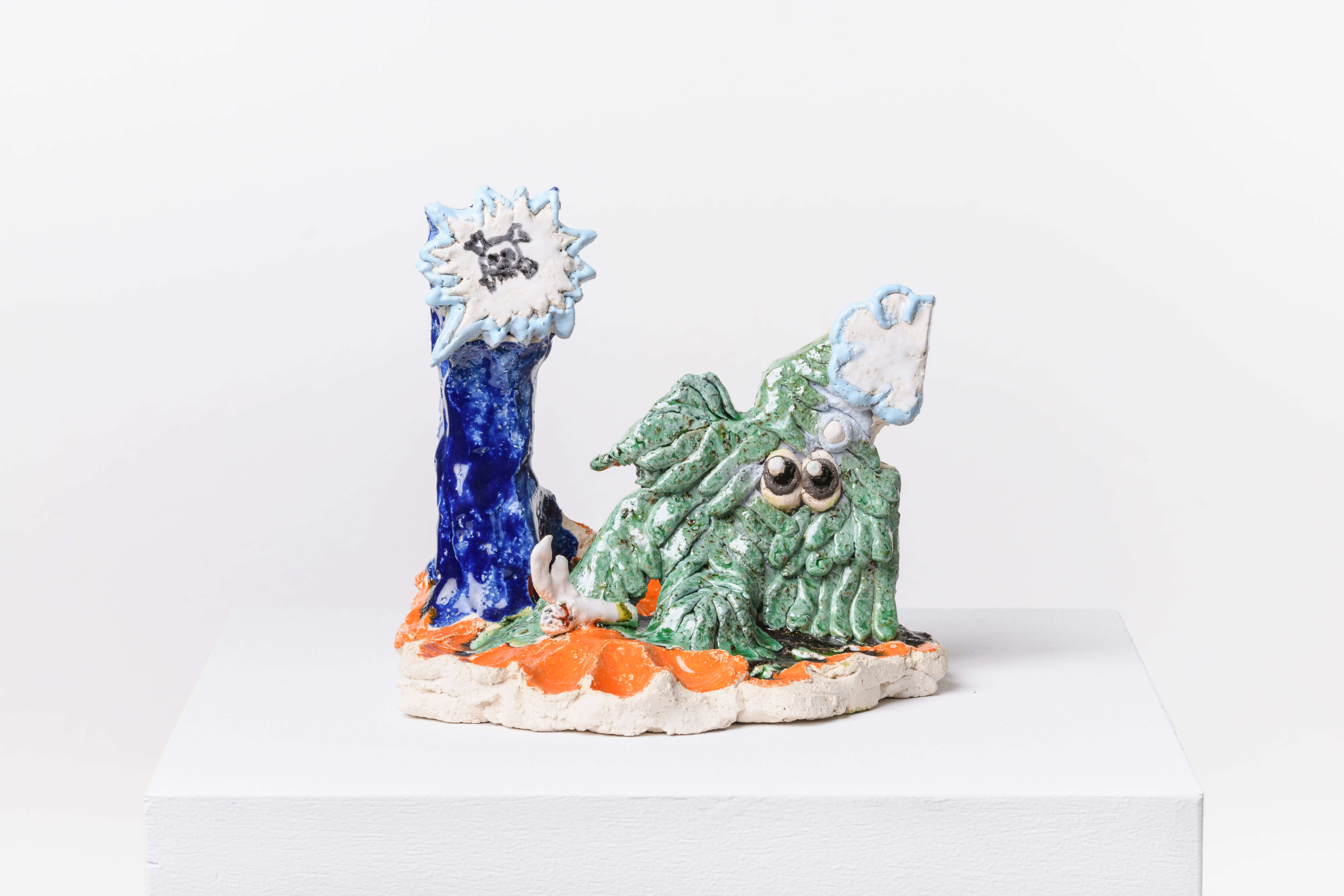 What is it like living and working in Munich?
Hm, the rent is pretty expensive but I guess that's a problem in every big city. Besides, I was very lucky: a nice couple was kind enough to provide a studio space for me to work in- all for free, so I can't really complain on this part. It came all out of the blue and I am so grateful for this opportunity, which still feels like a dream, though!
Despite of this, it is very nice to live and work in Munich. It ́s not overcrowded, there ́s a lot of nature and warm-hearted people (and the beer is good). Furthermore, one can enjoy beautiful landscapes in the surrounding area, like Tegernsee, for example. I really like living in a big city and having nature all around me.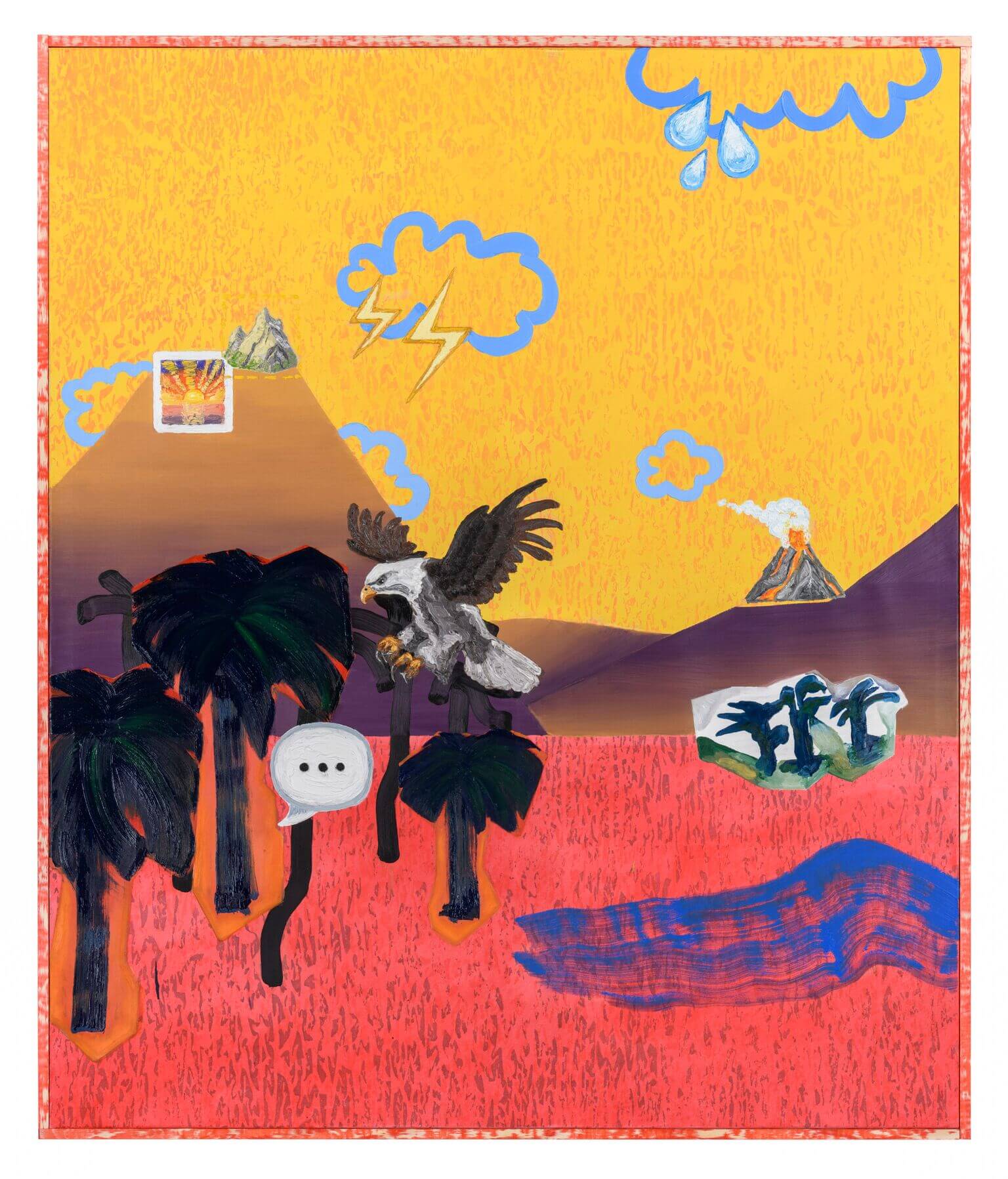 Describe your current studio or workspace.
It's a hidden studio space in the middle of the city, one can not see it from the street. It has a major room and another smaller storage room, a bright wooden floor which now is full of color- sorry for that-, good light, one double door and two heavy blue doors with a flyer on the entrance door saying "Reality Ends Here". Outside there are trees, also apple trees and cacti from my neighbors, which I enjoy a lot. Most of the time it's quiet. I love my studio, though it's freezing cold during the winter time.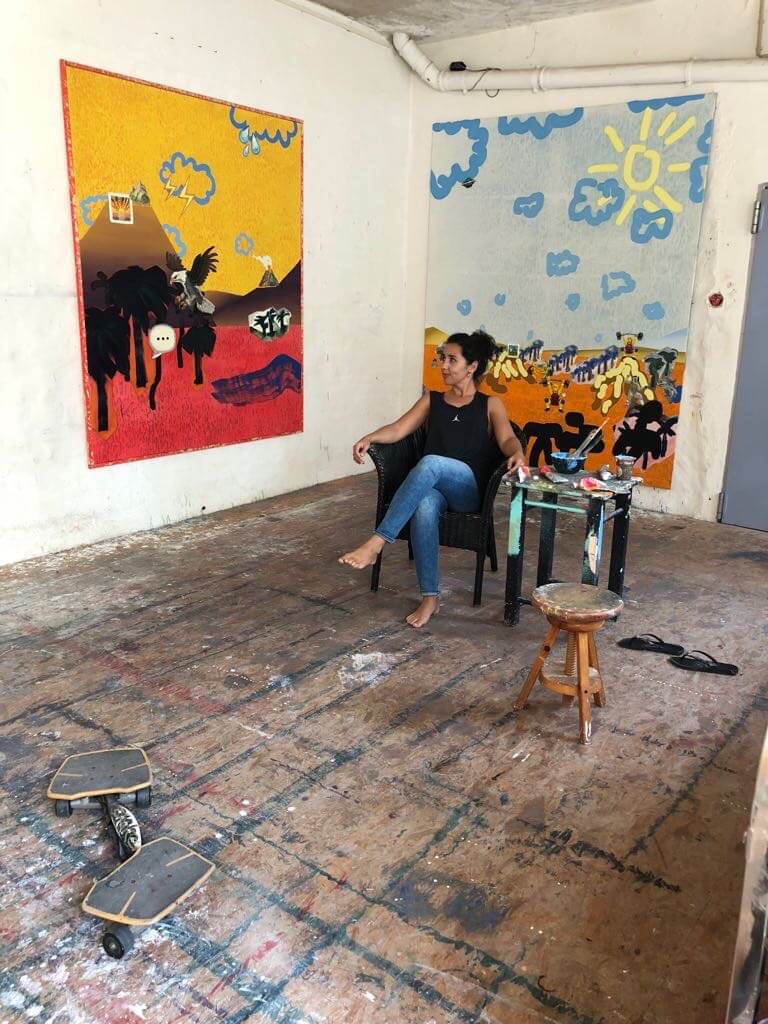 Where do you see your practice going next? Any major changes happening in the studio?
I did a lot of large scale paintings after my diploma, people liked my paintings, so I refused doing small paintings- I didn't want them to end up as nice couch paintings. One of the biggest at that time was sold quickly nevertheless, so I exaggerated to sizes up to 270 cm in height and width. It was fun but now it's getting a bit boring, so I guess the post pubertal rebellion is over and I'm also interested in smaller sizes now. It's more of a challenge for me. Once I've figured out how to master small scale paintings, I'll do a show called "#couchpaintings3.0" and let you know about it ;).