Tell us a little bit about yourself and what you do.
I was born and raised in New Delhi, India and moved with my parents, sister and grandmother to Columbus, OH when I was eleven years old. I still vividly remember the move and mixed feelings we all had. I was optimistic yet constantly would remember the past and still do at times. I am not sure if that remembering completely ever goes away. I am primarily a painter, teach and work at art museums sometimes, but trying to spend as much time as I can in my studio making, thinking, siting, and staring. I moved to Brooklyn, NY about two months ago and it's been hectic, yet really worthwhile being in the city.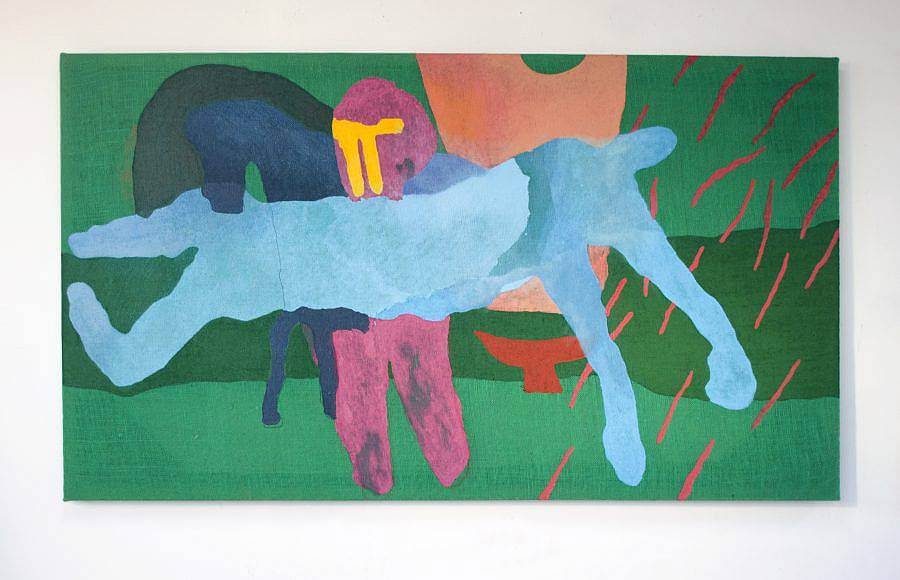 What are some recent, upcoming or current projects you are working on?
I am working towards an exhibition with LA based artist Katie Kirk in Irvine, CA. Katie and I went to SAIC together and have come to realize how our work is different yet very similar in many ways. The show is in mid November. I have a show in Austin with the painter Sarah Cartright that is also coming up and I am excited to show in New York early next year, curated by Jessica Bell Brown. I am trying to spend as much time as possible in studio.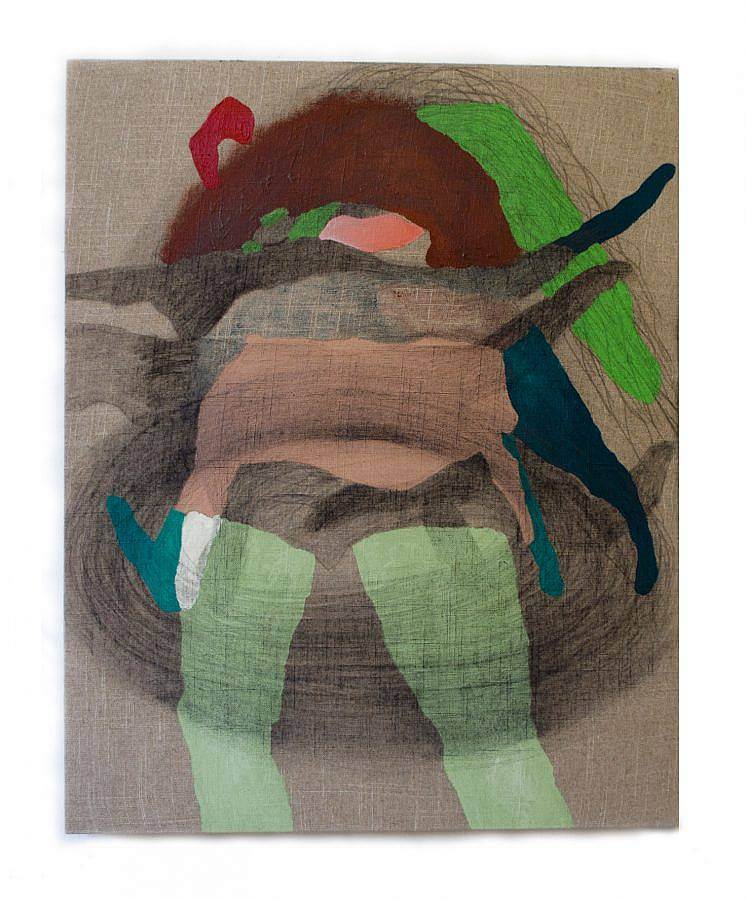 What materials do you use in your work and what is your process like?
I started to paint on burlap my second semester of SAIC. It's been a very generous material for me. I was working on installation before and stumbled upon burlap in my studio. I started to just paint from the backside of the burlap. I loved the idea of not knowing what I was painting and trying to embrace the uncertainly of not knowing. The surprise element was so great when I would turn the painting around. After that I started to paint from the back and front and started to respond both of the sides. I see this as a metaphor for going between cultures constantly. This act/performing of turning the painting became very important to me. More recently, my work is gradually becoming more figurative/image based and expanding my materials to linen and canvas at times as well. Burlap was a material I grew up seeing around all the time in Delhi. It was a material that was dejected, and I wanted to elevate the dejected through painting.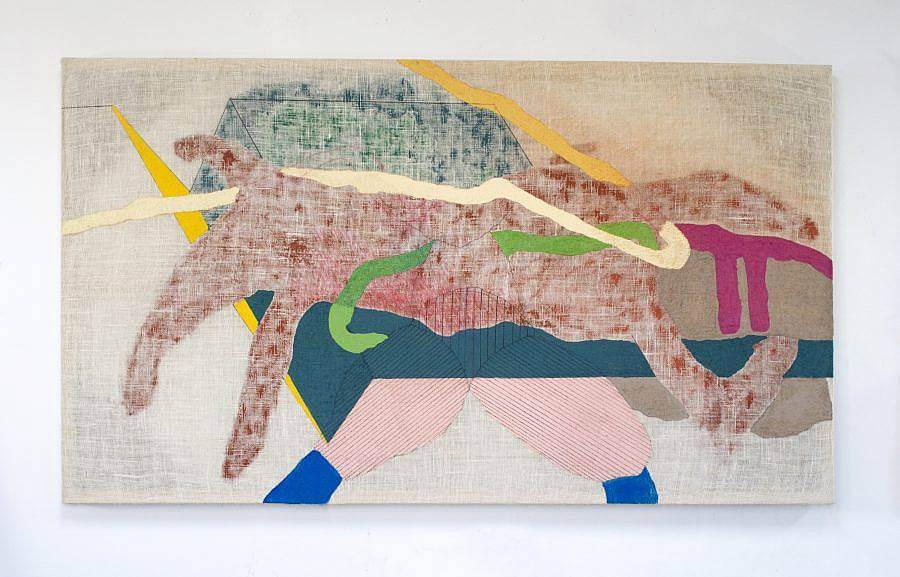 What was the last exhibition you saw that stuck out to you?
I saw the Charles White show at The Art Institute of Chicago and really responded to the drawings. The way he captured the emotions just through drawing is so powerful and I definitely still very much think about them daily. That show makes me keep wanting to draw and draw.
What's your favorite thing about living and working in Brooklyn, NY?
So, I just moved to Brooklyn recently but I have wanted to move here for a while now. I was at Skowhegan last summer in 2017 and got to know a huge community of friends who I admire and trust it made the move a bit easier. Also, I have community of friends through MICA, SAIC, Ox-Bow etc. Having a community of people you can trust really matters and I am grateful that I have that in this city. Of course seeing so much art, running into random people you somehow know, and just how big the city is that I can also hide when I need to–great feeling.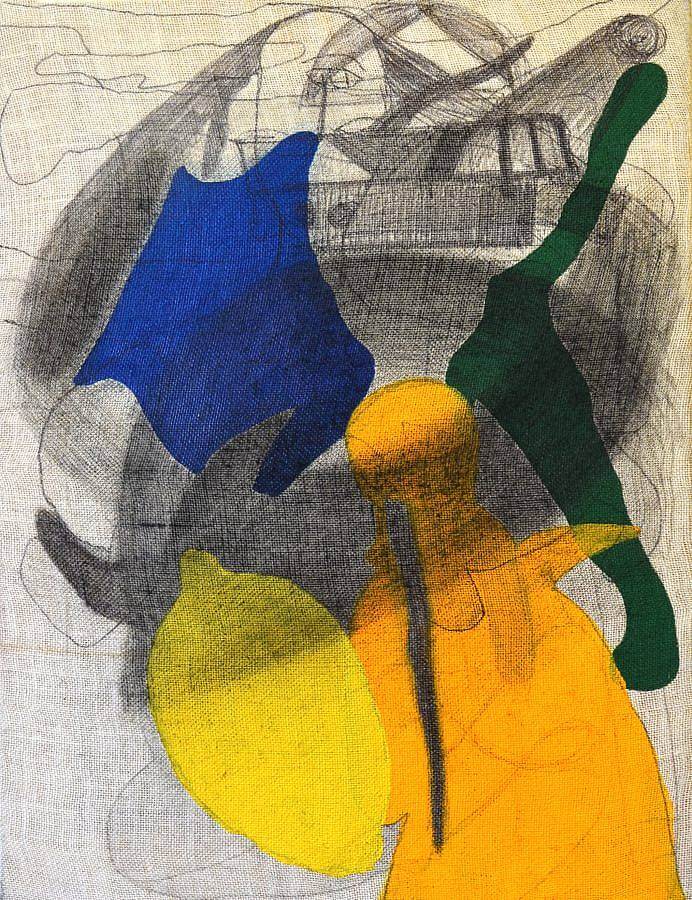 What is influencing your work right now?
I am coming to realize my work has always been an extension of me, my parents, my family, our circumstances, and what would have life been life if I didn't move to the States. A lot of my work has to do with remembering the past constantly. I am right now figuring out what it means 'to hover' though my paintings. The act of hovering in between, displacement, awkwardness, and uncertainty, uneasiness are all things that are influencing my paintings more so right now. I am constantly questioning the location, constantly relocating, inventing new locations, trying to figure out the space and place for myself.
Describe your current studio or workspace.
Another reason I moved to Brooklyn was because I am doing a studio residency called Triangle, in Dumbo. It's been great so far where I have a huge studio space with natural light and three other residents and a community I cherish. It's a great organization with a lot of support, studio visits, peer visits etc. While I have this space I am coming full time to the studio and really focusing on making work and taking advantage of the program. I am a maker and need to come to my studio everyday even if I am not painting that day. I need to be in the space, whether I am just sitting, staring at something I like to be in my studio. It's hard to find time to just sit and think and stare so I am trying to be better at that while I have this space. These two months have been tough because it's a big move and transition but since I have this beautiful space to come to think and make I feel very grateful.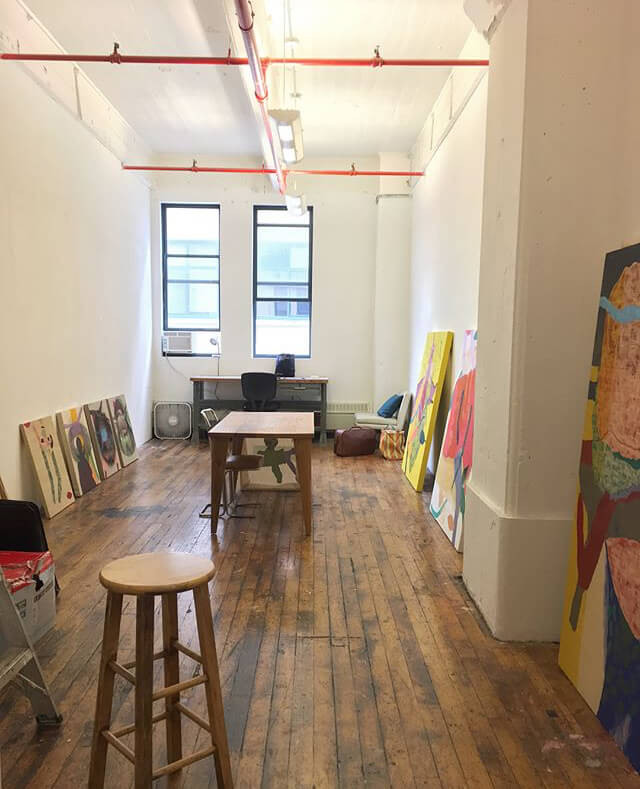 Where do you see your practice going next? Any major changes happening in the studio?
The work is very much in transition right now I believe. Honestly it's not very different that what I was doing before just three, four months ago but thinking wise the work is shifting/changing a bit. I am after one thing right now and focusing my energy in making work responding to this one thing, which is what is means 'to hover.' Visually the work is evolving. I am drawing a lot more which I never did before so I am glad I was given that suggestion at Skowhegan by Angela Dufresne one of the faculty members and seeing so many other artists constantly draw and draw made me realize how important it is and the satisfaction level of drawing is quicker than painting. For me I have to make a lot and then I know what I am doing. So right now I am making a lot and through making figuring out what I am doing.
What do you do when you're not working on your art?
I am constantly reconnecting with old friends who I found out also live in the city now and running into people I somehow, spending time exploring the city and just walking and getting lost a lot. I am horrible at directions and sometimes give up and keep walking.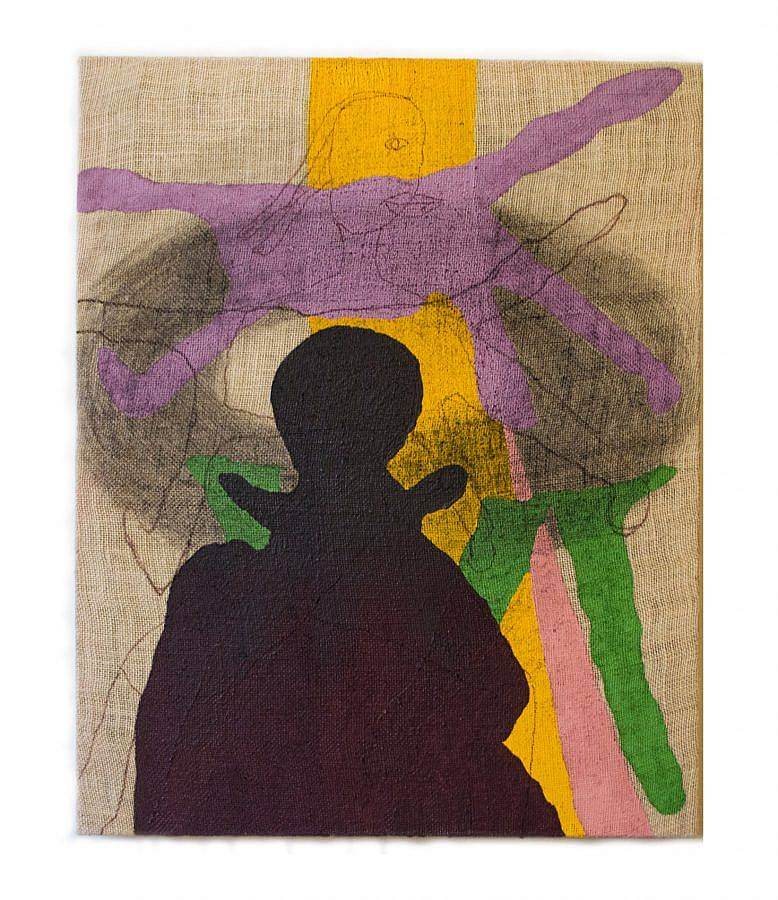 What is the best advice you've ever received?
To not think about the past—not that it stops me from doing that but I am getting there. Also, to really start drawing.