Tell us a little bit about yourself and what you do.
I'm a Swedish interdisciplinary artist and electronic musician based in Southern California. After many years in a band, I launched my solo project, Galleriet, in 2017. Other than music, I work in video, painting, sculpture and other mediums. I just learned how to knit.
What are some recent, upcoming or current projects you are working on?
I released my debut album, Romantic Gestures, last year and spent most of 2017 promoting and performing the music. I created an audiovisual live show that is well-suited for gallery spaces and intimate theaters, as I love meshing different mediums with the music. I've really been enjoying experimenting with the live aspect of Galleriet, incorporating performance art and tailor-made visuals into the show. My new EP, Send Me Your Daughter, releases on September 14 and I look forward to incorporating those songs into the live show, reconfiguring it a bit and trying some new things.
How did your interest in music begin?
I took piano as a kid, but it didn't really stick. I also remember playing the recorder in school but, again, that made no lasting impression. As a kid, I wasn't really introduced to music through anyone, in the sense that someone "took me under their wing" and played me all the cool bands and gave me that "aha moment" with music that I hear others talk about getting through an older sibling or friend. I remember listening to James Galway and Burt Bacharach, because we had their CD's laying around the house. I also liked this Swedish oldies radio station a lot. My brother was really into Guns N' Roses and taught me all the names of the members of the band, so there was that (yes, I can still recite them in my sleep). I also have some memories of watching MTV with my sister and hearing her play 80's pop music while cleaning her room. My siblings are both quite a lot older than me, so the gap was pretty large at that age. It wasn't until I started getting exposed to experimental theater and listening to electronic music as a teen that my own interest in making music began to grow. Going to see bands like Justice and The Knife really rocked my world. When I got my first laptop I instantly fell in love with GarageBand and started producing little snippets of songs, but it took me many years to take it seriously.
Can you tell us about your writing/recording process on your upcoming EP Send Me Your Daughter?
Just as with Romantic Gestures, I've written, produced and engineered everything myself. It's been empowering to be able to control all the aspects of my output without having to rely on outside forces. As a female artist it feels especially important to have an understanding of the process as a whole. I think that's an advantage even when I'm in a collaborative setting – the more I know about the process, the more I'm able to add to the collaboration. As much as I've been enjoying the freedom of working solo these last two years, I'm definitely open to future collaborations if the fit is right. 
This EP draws from a lot of different influences, ranging from 80's synth-pop to the Fluxus art movement of 60's New York, while also being deeply personal. I'm exploring themes that often reoccur in my work, like struggling with identity, role play, the complexity of womanhood, self-criticism, perfectionism and feminism as well as meditations on aging and the omnipresent struggle of life vs death (you know, the small stuff). My work often marries these kinds of ruminations with more accessible imagery, soundscapes and physicality. I love work that exists in that unique median between institutional high art and more universally accessible art like pop. People like Laurie Anderson and David Byrne are great examples of that, I've always admired their work.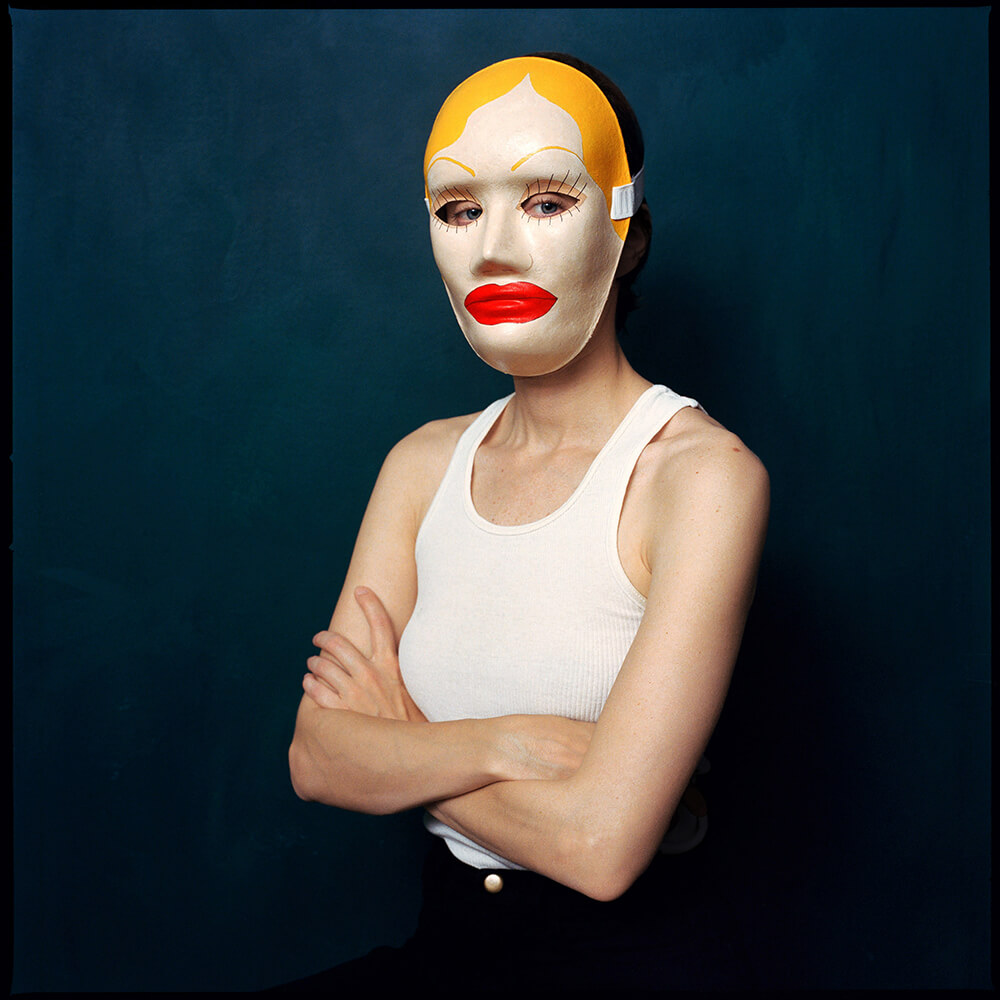 How has living in LA affected your music?
The music scene in LA feels very open to me, I think most people can find a community where their music fits out here. There's so many different scenes, sub-genres, networks and types of people. I live in Ojai, about 90 minutes north of LA, which suits me really well. I get the quiet and the nature, while still being close enough to LA to drive in for meetings, events and shows. I lived in New York for ten years before moving out to the West Coast and the quality of life definitely feels higher out here. As much as I love New York, and always will, my life over there was much more of a hustle.
How has being an interdisciplinary visual artist influenced your work as a musician?
From the get-go, I knew Galleriet wasn't going to be a traditional music project – that's why I named it "Galleriet", which means "the gallery" in Swedish. I wanted it to be a project that could house all the art forms that I'm passionate about, including music, performance, theater, dance, video, installation, graphic design and more. Going into this project it's also been really helpful to have a skillset that enables me to not only make music but to also edit my own music videos, build a website, create my own digital promo material – those are all skills I learned through practicing other art forms, but now they come in handy in relation to my work with Galleriet. 
What do you want a viewer to walk away with after seeing your performances and work?
If the work stays with someone in any way, if it makes a lasting impression beyond the brief moment that it was consumed, that's really special. Especially in this day and age when things are consumed so rapidly.
In your opinion, what makes for a good live show?
I'm a theater geek, so I'm always of big fan of bands/performers who step outside of themselves and "put on a show". There's lots of different ways to do that, whether it simply be through utilizing your own body, or incorporating sets/props, additional performers, video, lights and more. It doesn't have to be high tech or expensive, as long as it's creative and rooted in what rings true to you. Something very simple, when done with the right intention, can be really effective. A great live show that I watch over and over is Stop Making Sense. It's so great.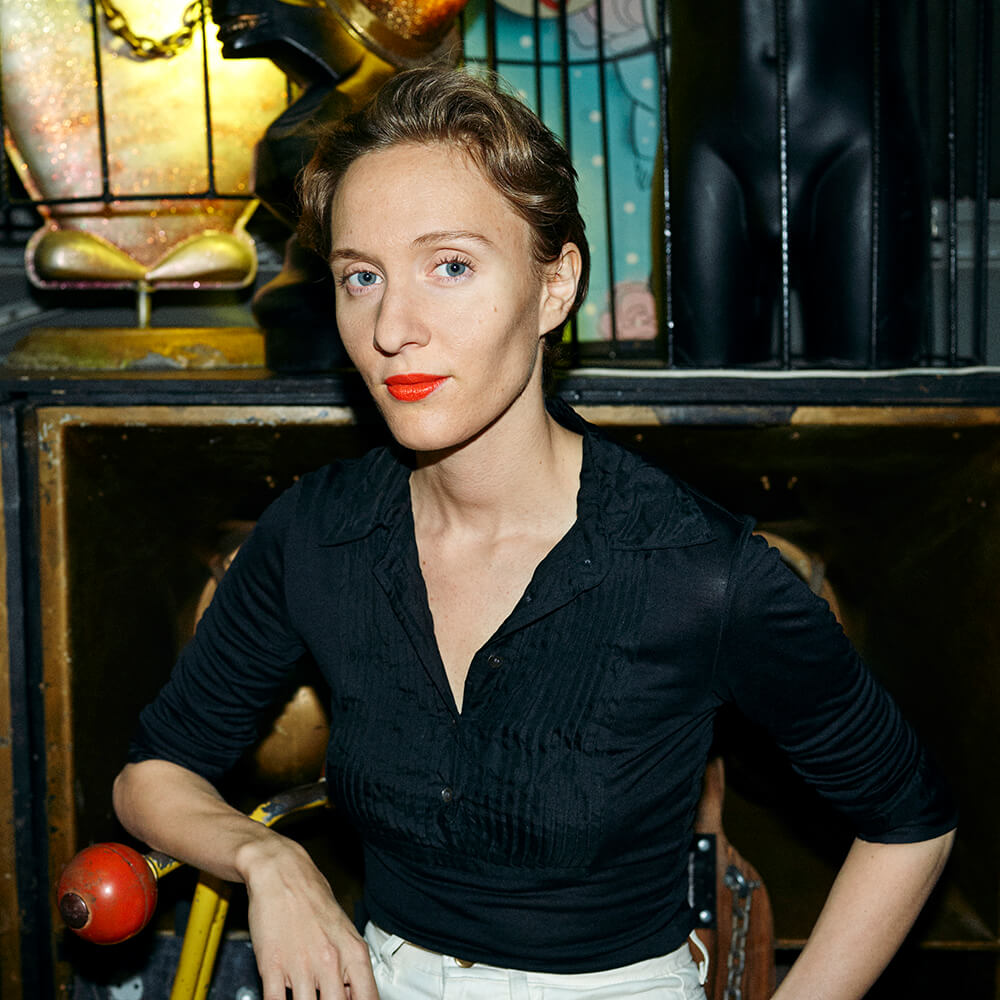 What's your absolute favorite place in the city or the world to be?
Right now it's so hot in Ojai so I find myself daydreaming about the Swedish archipelago.
If you hadn't become an artist and musician, what do you think you'd be doing?
I think I would've ended up in the arts one way or another, but as a kid I wanted to be a vet or an archeologist.