Tell us a little bit about yourself and what you do. I'm originally from Ireland, and moved to Glasgow to study at Glasgow School of Art. I've been a freelance illustrator since graduating 4 years ago (a few years of waitressing in a vegan restaurant helped). In my case 'illustrator' is a good catch all term for a lot of different types of design that aren't strictly illustration, but it's a bit easier to say.
How did your interest in design/illustration begin? I've been drawing, painting and making things ever since I was little. Being creative always made me happy. When it came to choosing a career path I thought architecture would be a good balance between creativity and making a living, but while I was at art school I had a bit of a dawning realization that I was in the wrong department. I finished my bachelors degree and transferred to Visual Communication, and that's where I really got to grips with what design and illustration was all about.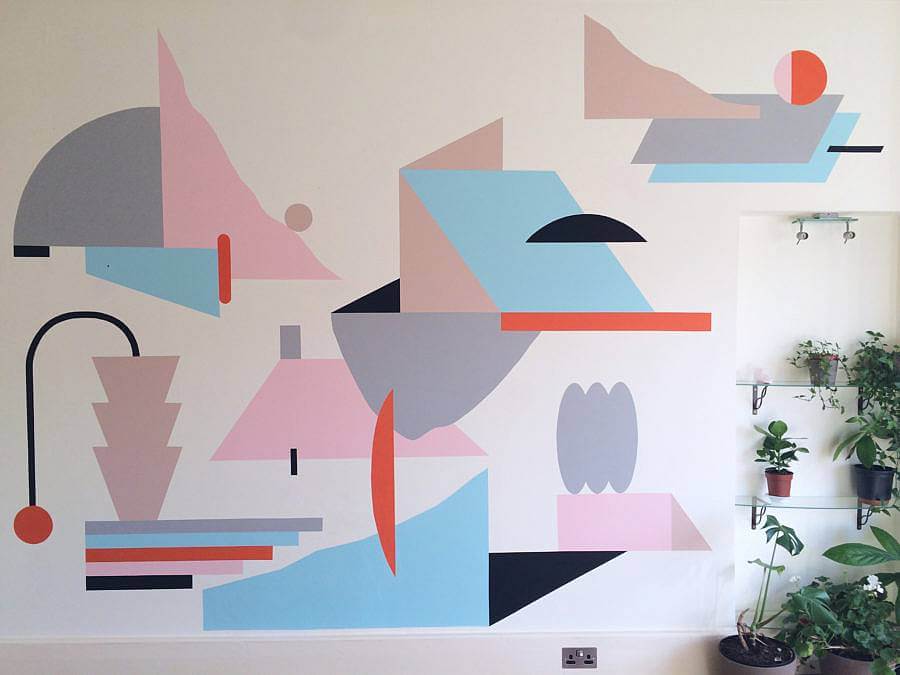 What is one of the bigger challenges you and/or other designers are struggling with these days and how do you see it developing? I definitely feel that social media poses a big challenge when it comes to developing your design practice and building a solid sense of your own creative identity. There's a lot of pressure to present yourself and your work as a coherent, polished package; to filter out the mess. I think you either succumb to that pressure, and worry a lot about every single thing you post, or you just keep doing your own thing, and stay true to what interests you. The reality of being a designer isn't polished- it's constant experimentation, making mistakes, learning and (hopefully) improving, and I think it's important to keep talking about that reality.
How has living in Glasgow affected your design practice? Glasgow has a pretty experimental, DIY approach to art and music, and working here as an illustrator (and a sometimes musician) you do feel that open mindedness – that space to try out new things. There's always a lot of collaboration going on, people making things together just for the sake of being creative, rather than the focus being solely on profit. That's really refreshing and enriching.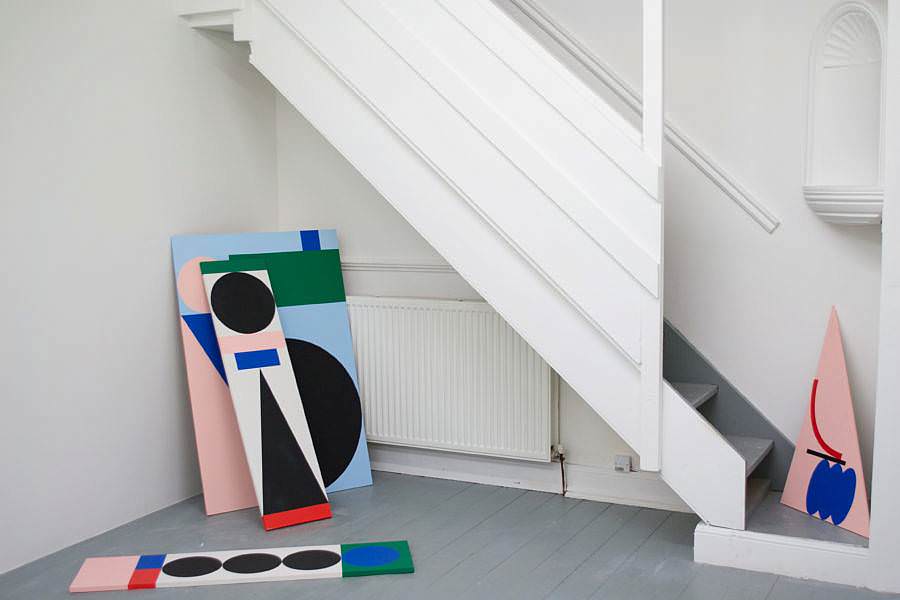 Top 3 favorite or most visited websites and why? 50watts is a vast, incredible collection of book-related design and illustration. It's endless inspiration. Stopping Off Place is the blogspot of artist Micah Lexier – a fantastic archive of images, diagrams and photographs from old printed matter. I really like Open Culture for something alternative to scroll through on your lunch break that isn't Instagram or twitter – it curates lots of interesting content from literature, art and film.
What materials do you use in your work and what is your process like? No matter what kind of work I'm doing it always starts with a lot of rough drawings, or painting on paper. I use really cheap recycled stuff, I'm not precious about it. I put a lot of ideas down without thinking too much, just going with my instincts, and then I go back and look over what's in there that's got potential. I've learnt that this is the best way for me to work – it takes the pressure off sitting in front of one blank sheet of paper and expecting myself to make one really amazing thing straight off the bat.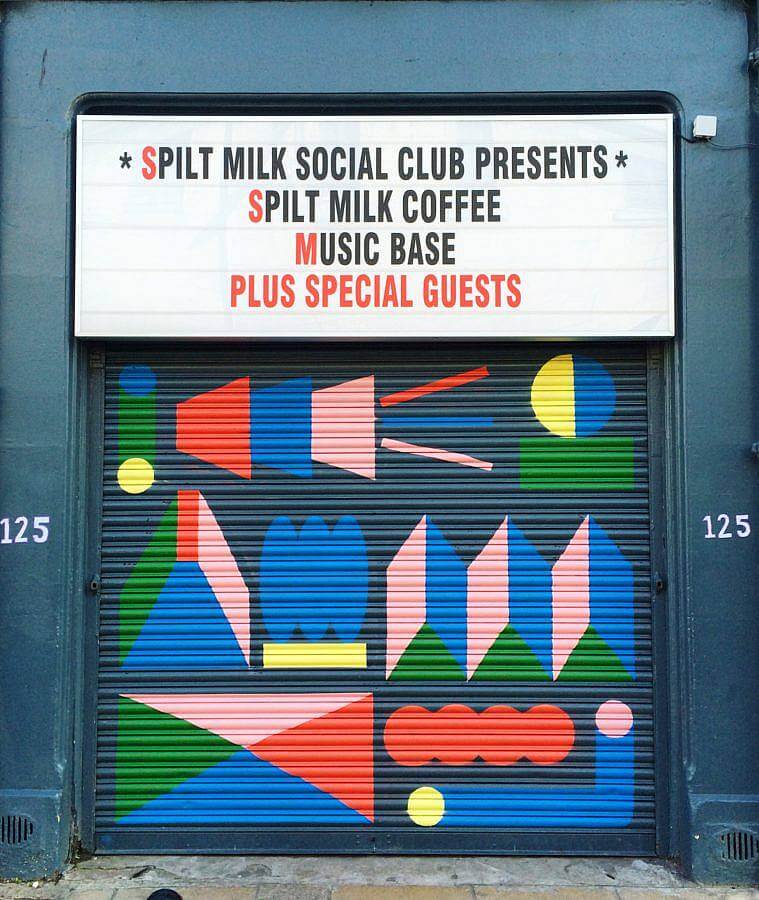 Can you share one of the best or worst reactions you have gotten as a result of your work? An old man once went right up to a mural I'd painting and put his face on it, and smiled. That's pretty cool.
What artists or designers are you interested in right now? I'm always interested in designers that have a cross disciplinary practice. In particular, I'm a long time fan of Sonnenzimmer – an artist duo based in Chicago who have an incredible back catalogue of screen printed posters and books. Their printing process is really experimental and you can see their work constantly evolving, which I love. They integrate printmaking into sculpture and multi-media installation in such a fun and surprising way. British designer Faye Toogood works across a wide range of disciplines, focusing mainly on interior, furniture, ceramic and fashion design. She doesn't limit herself to one or the other, rather she seems to want to constantly explore new ideas and new ways of working across many different types of design, which is hugely inspirational.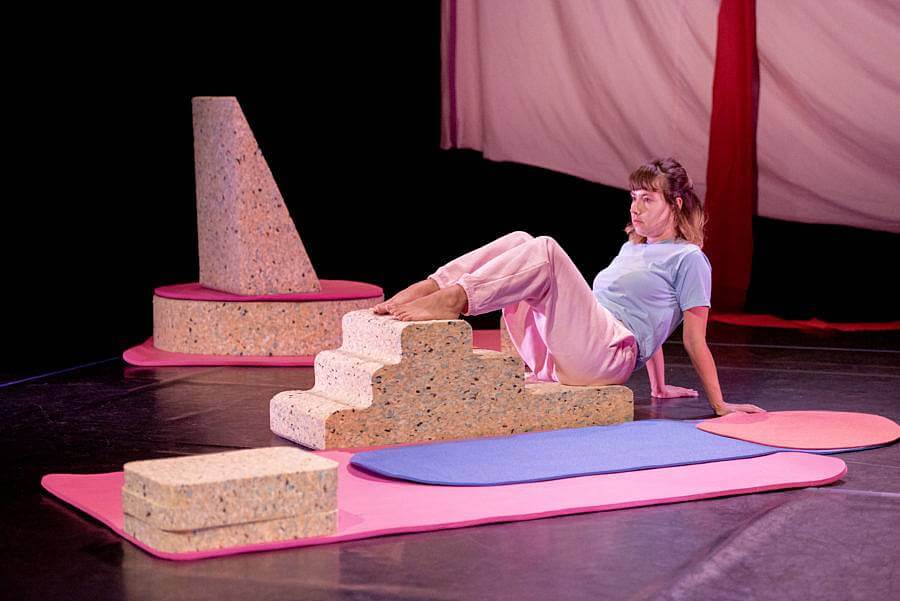 What do you like to listen to while you work? Usually ambient music.
What would your dream artistic collaboration be? I don't have anyone specific in mind, but I would love to collaborate with someone in the realm of theatre, performance or fashion on a set design project. I'd like to work more in that world in the future.