Tell us a little bit about yourself and what you do. I'm an artist from/currently based in Los Angeles. I work mostly with ceramics but I also enjoy coddling my neurotic dog and surfing the web.
How did your interest in your work begin? I took ceramics classes as a kid so I think it was something I knew I liked doing before I went out of my way to do it. I have always been a sculpturally-minded person but my first year of college I was taking mostly painting classes and was miserable. I think my second year my friend asked if I would take a ceramics class with him and I was just like "oh wait yeah I LOVE ceramics" and its been my focus ever since.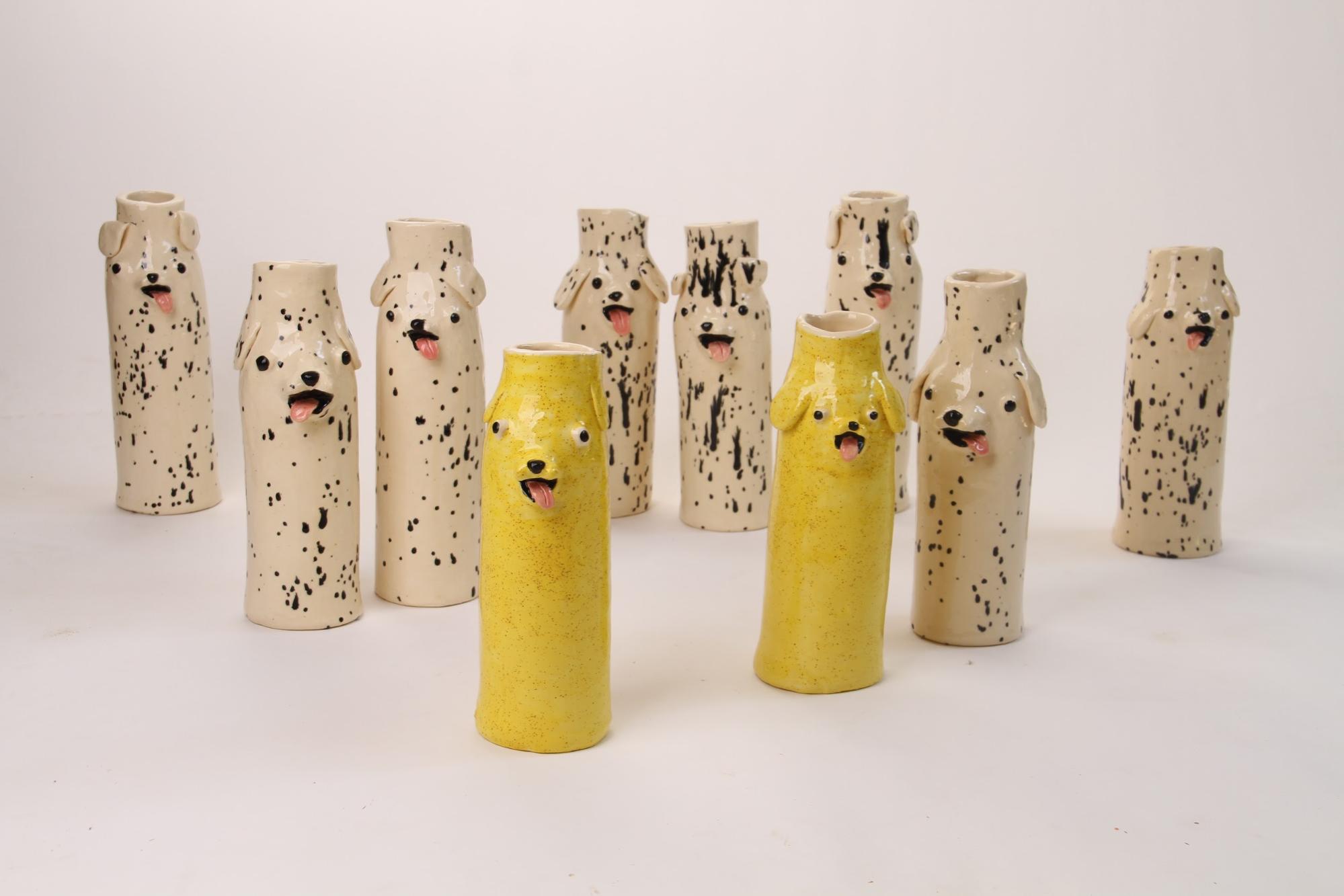 What materials do you use in your work and what is your process like? My materials are clay and commercial glazes (my favorite is Mayco stroke and coat because they are a sure-thing and come in a lot of great colors). My process in general is very relaxed, I trust my gut and let myself have fun. Recently I've been listening to the Lore podcast.
What is it like living and working in LA? A sleepy nightmare every time I leave the house but I love sunshine.
What kinds of things are influencing your work right now? Gift basket catalogues and the photos of dogs that I get emailed throughout the day.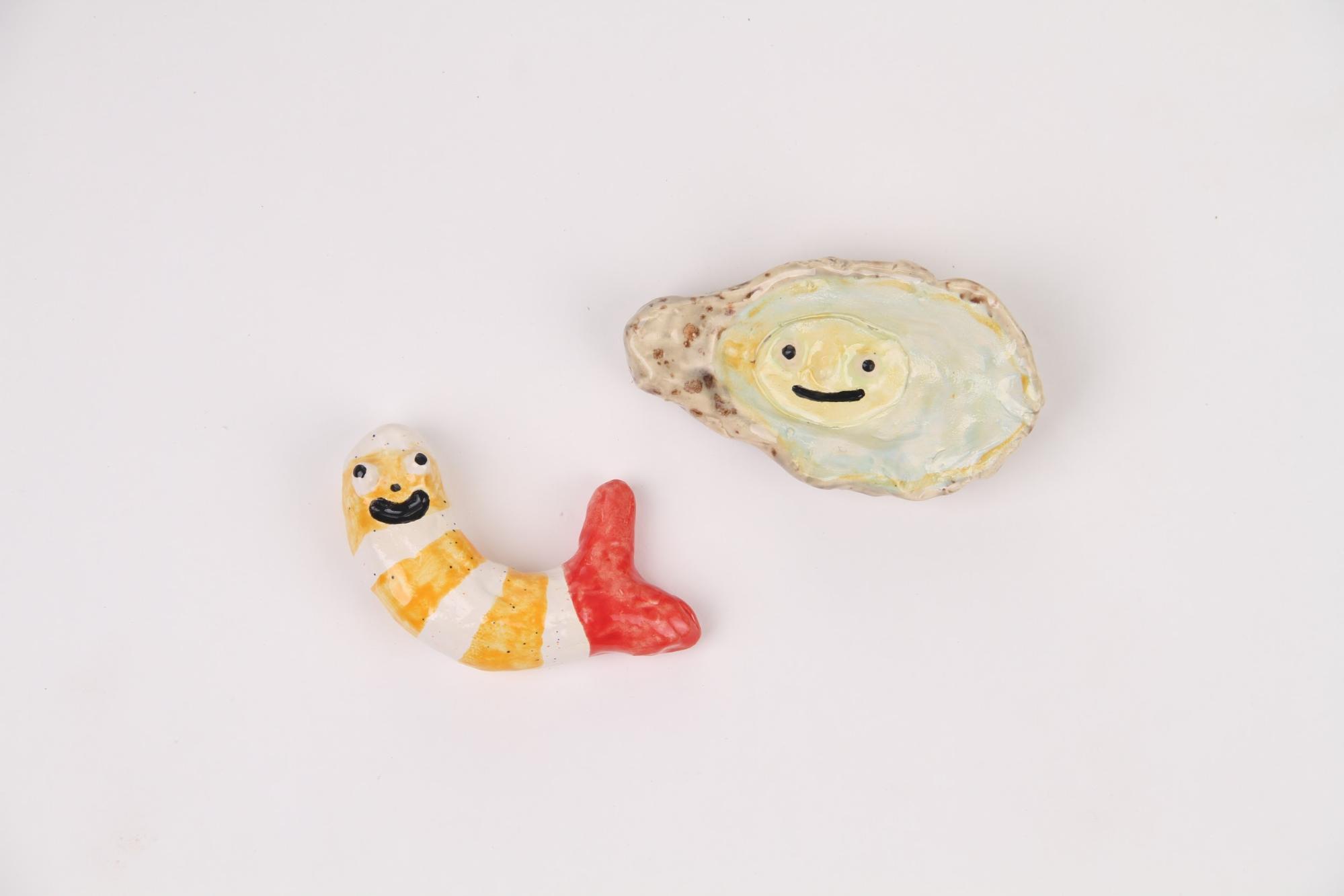 What is your absolute favorite place in the world to be? The Redondo Beach Fun Factory. It's this filthy old arcade on the Redondo Beach Pier and it's a lot of fun. The prizes are these pink donut boxes filled with random trash (I've gotten a cut extension chord and a keychain with my name on it). There is a carnival ride in there too!
Can you share one of the best or worst reactions you have gotten as a result of your work? When I make something too cute my friend Lorien Stern says (affectionately) "throw that away."
Top 3 favorite or most visited websites and why? Probably most visited is my website because I'm constantly updating it. Second is Instagram? Third is this dumb website I've started visiting while at the gym "pissedconsumer.com" it's very distracting and I think feeling annoyed helps me unconsciously work out longer.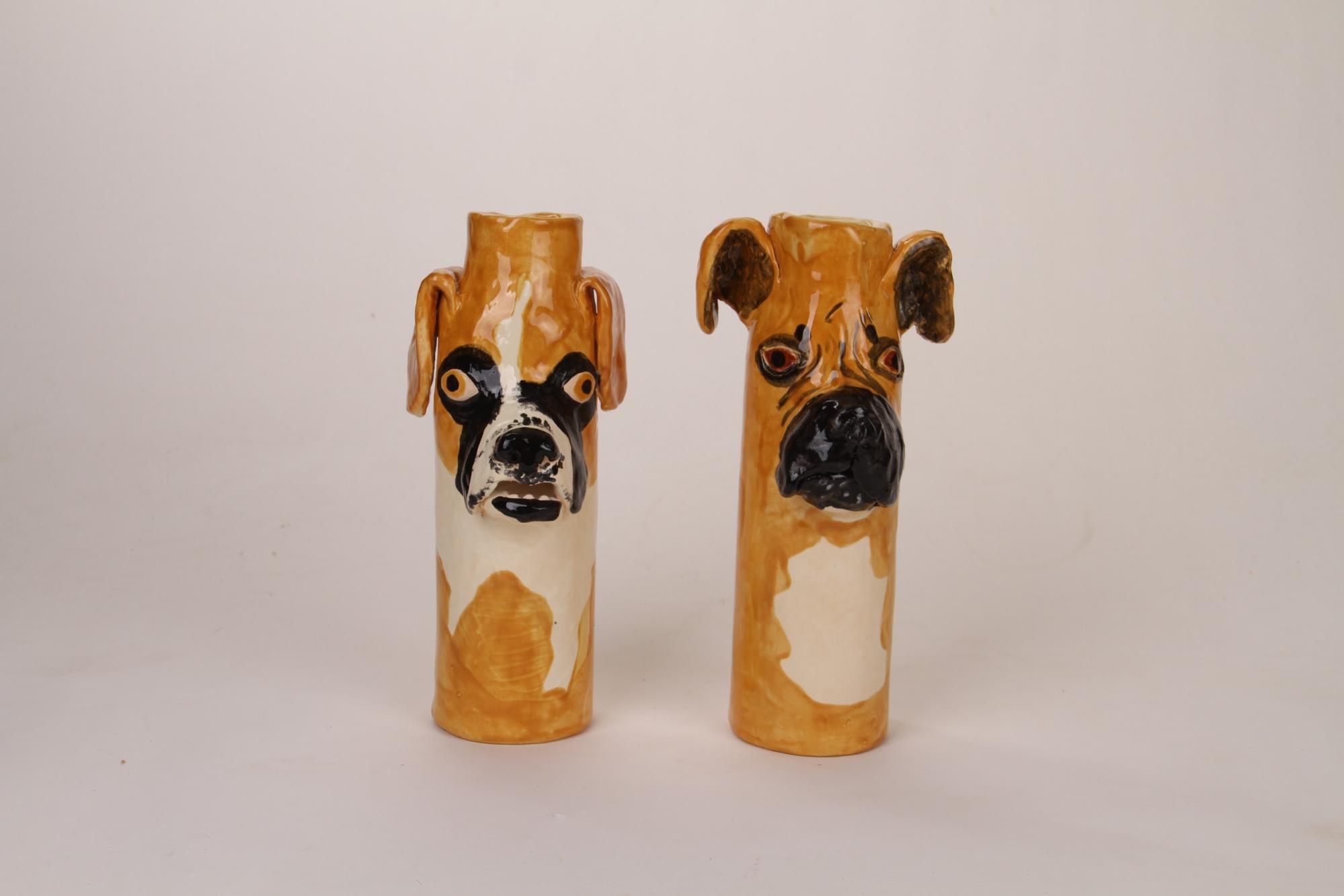 Who would you ideally like to collaborate with? Whoever curates the pink donut boxes at the Redondo Beach Fun Factory.
What are you really excited about right now? I have a show November 3rd at the Black Book Gallery in Denver!