Tell us a little bit about yourself and what you do.
Im a graphic designer! I was born and raised in Portland, Oregon and I've lived in NYC for five years. Except, right now I'm living in New Haven studying graphic design at Yale.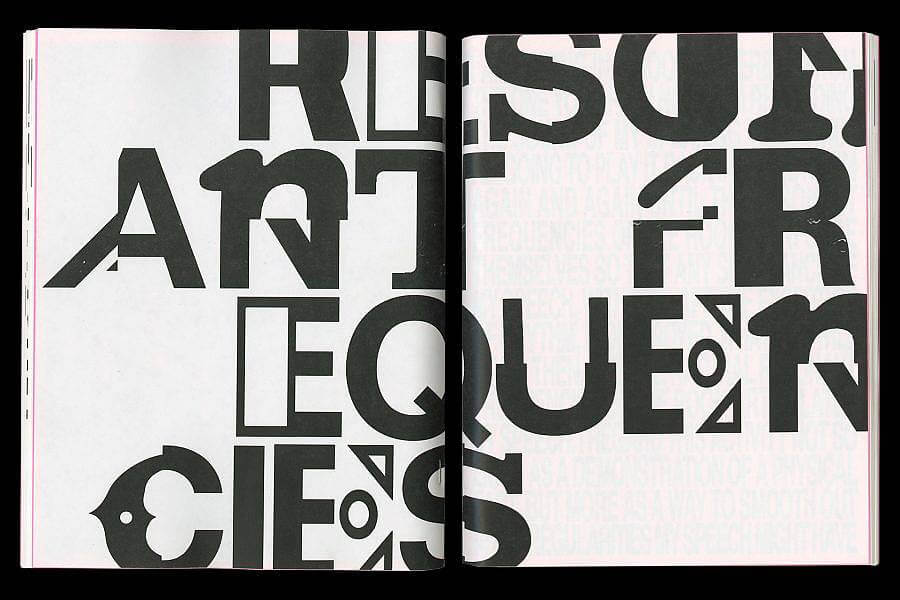 How did your interest in your work begin?
I used to sell drawings out of a small red wagon at my brother's baseball games when I was a child. So I guess I've always been interested in making art and in making art my business. I think that entrepreneurial spirit still defines a lot of what I do. No matter what my ambitions or ideas may be there's always going to be an interpersonal or public dimension.
What artists or designers are you interested in right now?
I've had the luck of working for and with a handful of geniuses over the last decade and they're the ones I'm most consistently interested in. Prem Krishnamurthy is a brilliant graphic designer and artist. He has a space called K, in Berlin right now that's kind of the sequel to P!, the gallery that we worked on in NYC. Kristan Kennedy at the Portland Institute for Contemporary Art has been curating the most ambitious exhibitions I've ever seen for like two decades now. I think she's facilitated more original work than anyone anywhere ever. I worked with Patricia No at Publication Studio in Portland when I first moved back to the states from Germany, and she's now focusing on her writing full time in LA which is very good. And Sam Korman is a curator and writer in NYC who really gave me a huge boost a few years ago when he flew me to Italy to participate in an exhibition he curated and design the catalog. Who curates the catalog designer into their show? It was brilliant.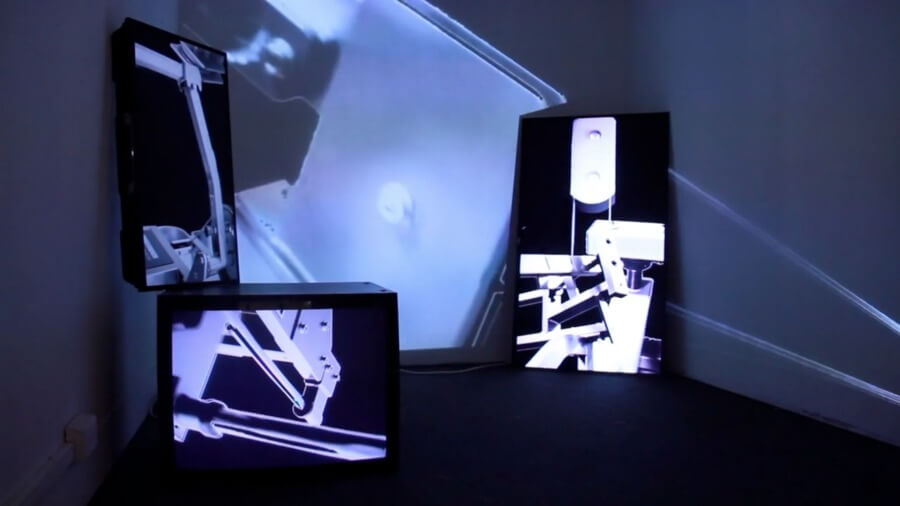 What are you really excited about right now?
I get mostly excited about DJs and music. And I mostly know that from my experiences going out. I get a lot of inspiration from the spatial, social, corporeal stimulation of going out and dancing. Papi Juice and Unter are the best parties in NYC. I love all the music from Discwoman people, KUNQ, NAAFI… I could go on. I've been losing myself in the three part NON-Worldwide compilation that just came out. If I could just spend my whole life designing for musicians I probably would.
How would you describe your design methodology to a stranger?
Being a good designer for me starts with being a good listener and reader and being a curious and active person IRL. I try to treat my work and my life like a giant rube-goldberg machine where a series of seemingly unrelated random activities end up producing a beautiful result. So like running for fifty miles to generate a font to that ends up on a poster for an A$AP Ferg show. I like projects that I can work on for either a day or for months at a time. Small scale publications and super-drawn out research projects. They usually end up influencing each other. It's really the activities that one doesn't immediately associate with design that are front and center in what I do. So less time working with adobe programs and more time being out in the world, having conversations, meeting people, reading, seeing art, etc. I started out graphic designing as a book designer for these two artists in Berlin and that's something that's been consistent about my practice since the beginning. I've tried to take breaks from book design in the last few years to expand my repertoire and experiment more with film, motion, and interactivity. But honestly I love books and I'm good at book design so I've recently made a conscious decision to just go for it full bore. So I'll do other stuff but books are always going to be my bread and butter.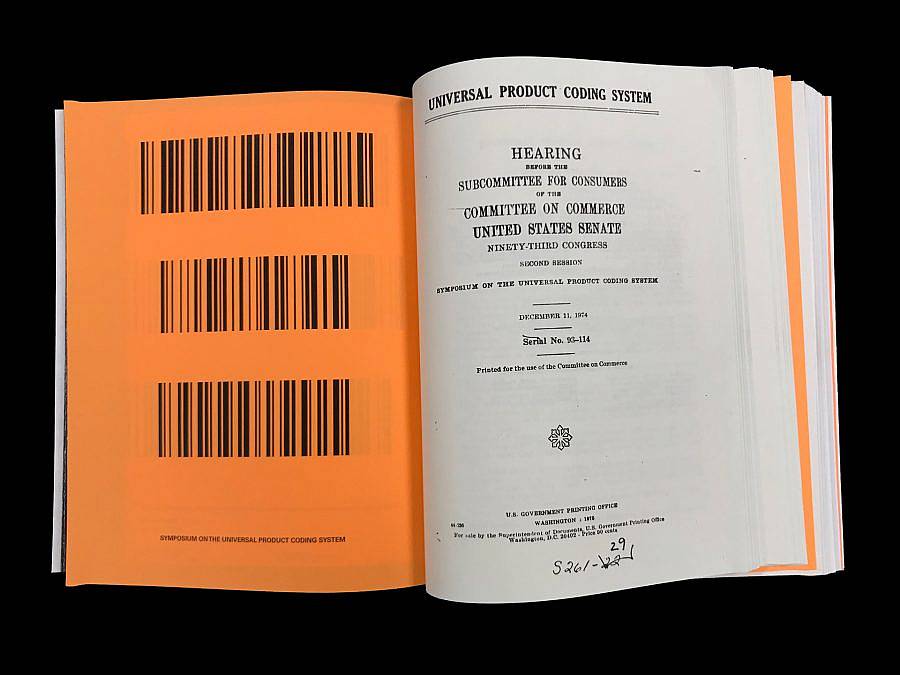 What are some recent, upcoming, or current projects you are working on?
I've been doing a lot of research on the origins of machine readable languages—barcodes, optical character recognition etc. I made a few books based on that research this year and I don't think I'm done digging yet. I'm re-drawing a hybrid machine-legible/human-legible typeface based on something I found in the archives of the US Patent Office. I'm also designing and editing the second volume of Resonant Frequencies which is an anthology of writing about music, space, and architecture. I'm hoping in the next year to be running my own storefront graphic design studio in NYC. Something between an art gallery and a glorified Kinkos where I can dispense my services to the people.
Top 3 favorite or most visited websites and why?
Probably gmail.com. I try to limit my time online since the more I read the internet the less I read books. I will say that looking at other designers websites stresses me the fuck out and sends me into a hell spiral of paranoia about my own marketability.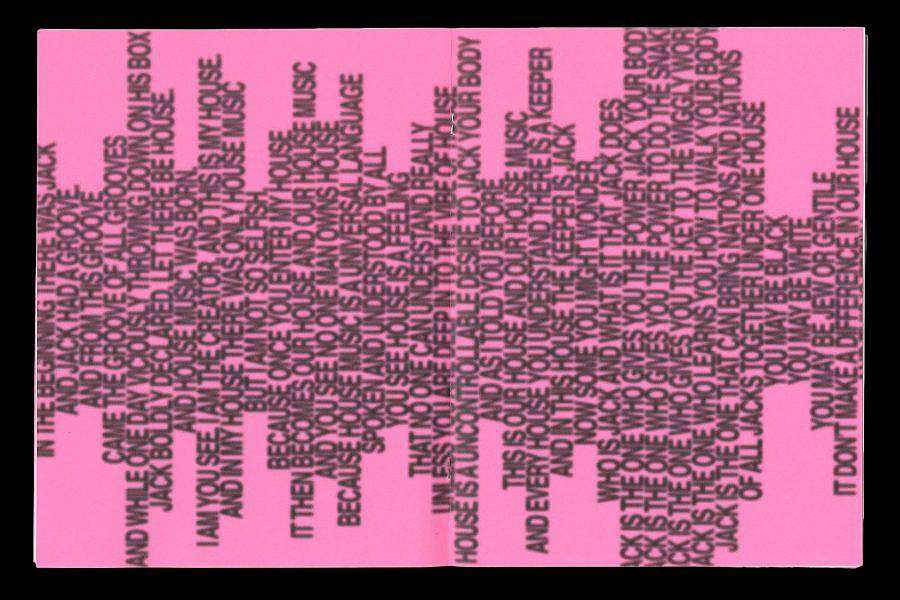 What are you reading right now?
Right now I'm reading Ways of Worldmaking by Nelson Goodwin and picking my way through Ben Bratton's The Stack. A friend also lent me this novel Texas: The Great Theft by Carmen Bullosa. It's like if Do The Right Thing took place in a town on the Texas/Mexico border in 1859. My absolute favorite novel ever is Another Country by James Baldwin.
Most embarrassing moment?
Oh god. . . forgetting everyone's name ever even after we've hung out and had endless conversations and bonding moments. I'm like the opposite of How to Win Friends and Influence People.
What was the last show/exhibition you saw that stuck out to you?
The Nick Mauss show at the Whitney. It's superb. I used to do a lot of curating and work in galleries so I'm always preoccupied by conventions of display and the didactic elements of exhibitions. This show was a great mix of original artwork by Mauss, work drawn from the Whitney's permanent collection, performance, original research and text. . . it really just had everything thrown together in this calculating but still very freewheeling manner. I don't know what you'd call this genre of exhibition (magical realism?) but it's definitely one of my favorite forms. Oh and that Kerry James Marshall show that was the last one at the old Whitney. I'm not that attracted to painting but then I see something like that and remember how important that kind of art is. I also saw Frank Ocean perform last summer, and Spike Jonze was doing all the camera-work and visuals. I still think it's one of the best shows I've ever seen.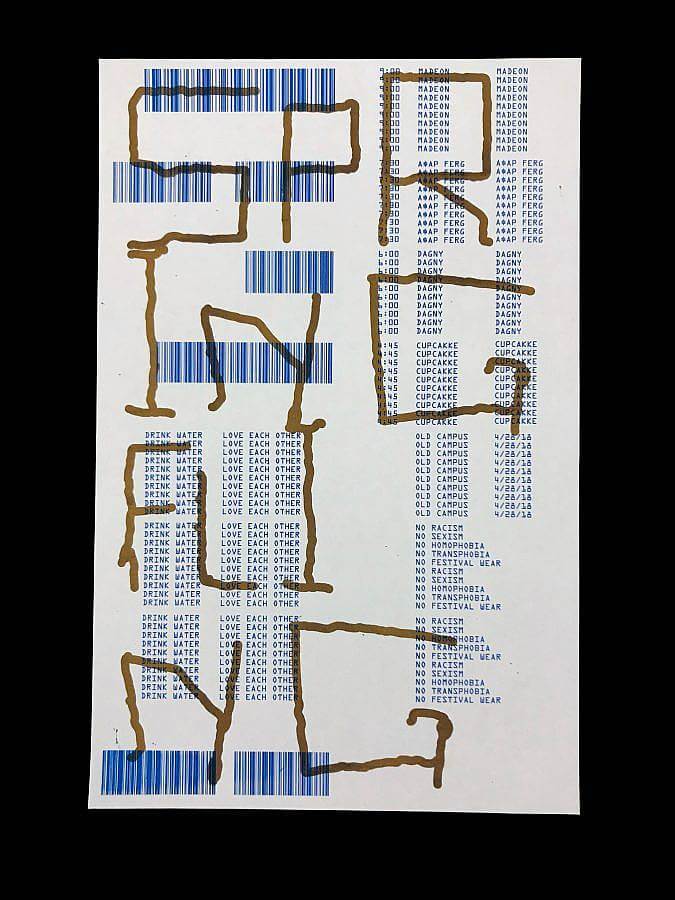 Who would be your dream collaboration?
I'd love to make a book with Rihanna.
What kinds of things are influencing your work right now?
I recently started watching RuPaul's Drag Race and I truly believe that there is a ton to learn about the creative process from that show. You can tell with certain queens that there's a coherent and intentional vision that ties the work together from the mini challenges, to the maxi challenges, to the runway looks. And the feedback and critiques from the judges are very similar to how I think about my own work: Why didn't you take this idea further? Where does this look come from? How much of this is you?
Body Building from David Knowles on Vimeo.